Thomas Müller
Zeichnungen
Opening—28 April 2023, 6 to 9 PM,
Introduction by Klaus Gerrit Friese, 7.30 PM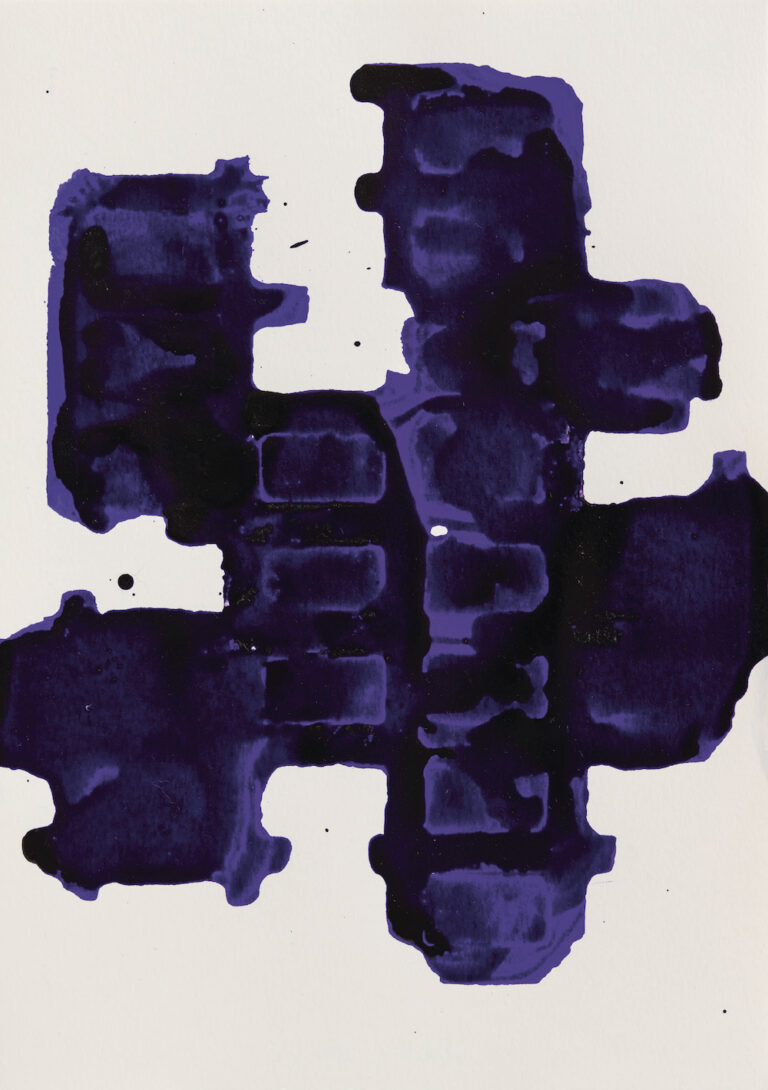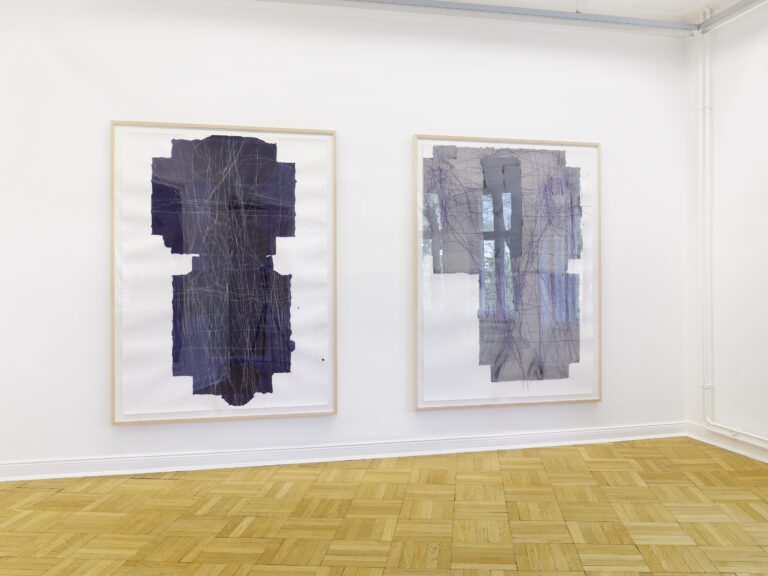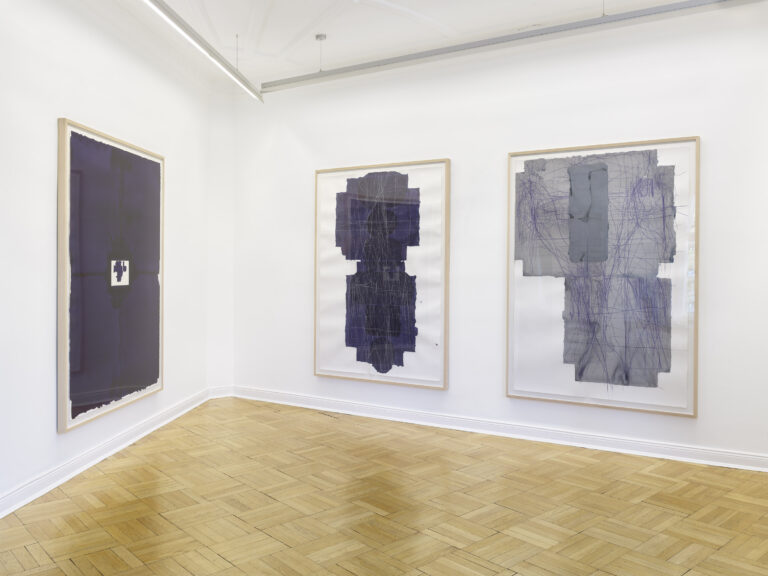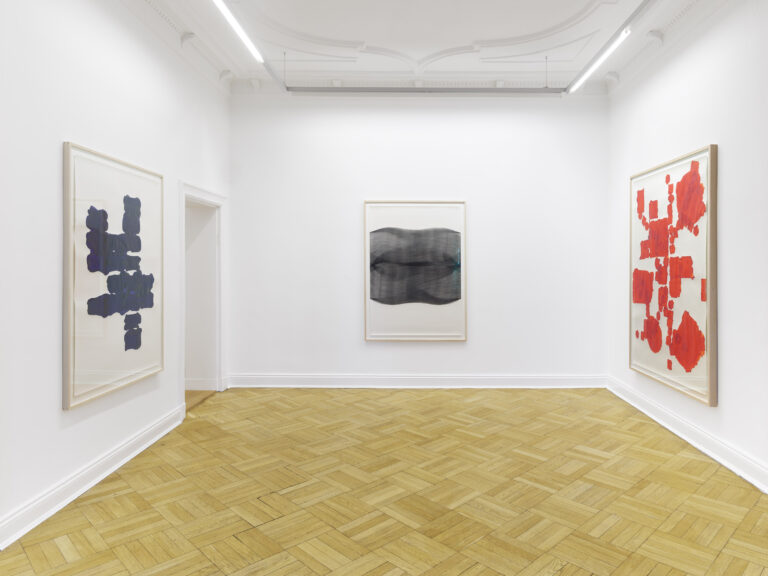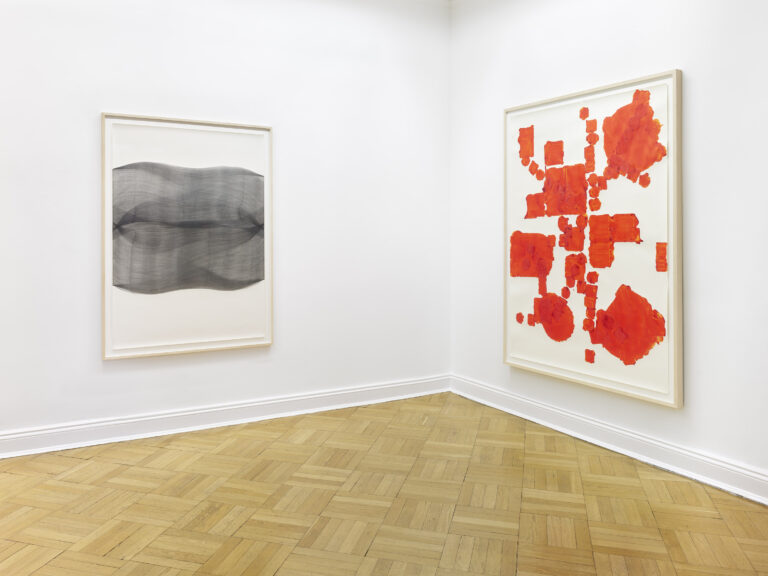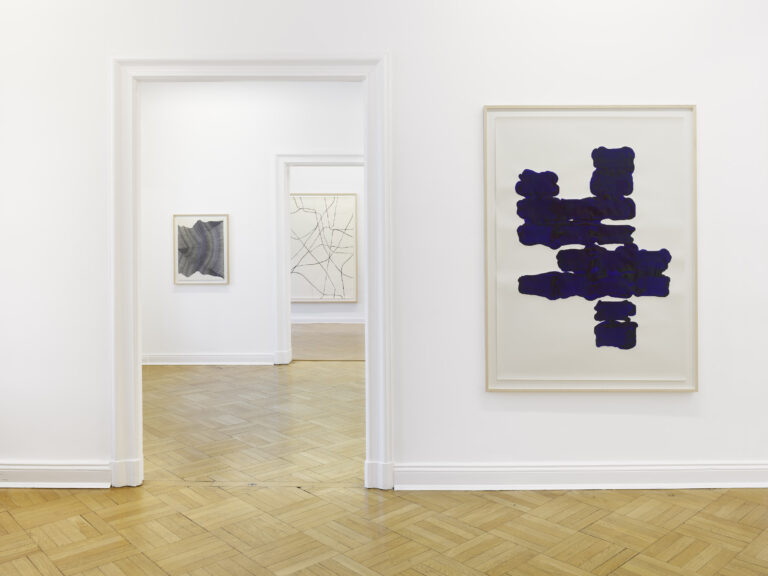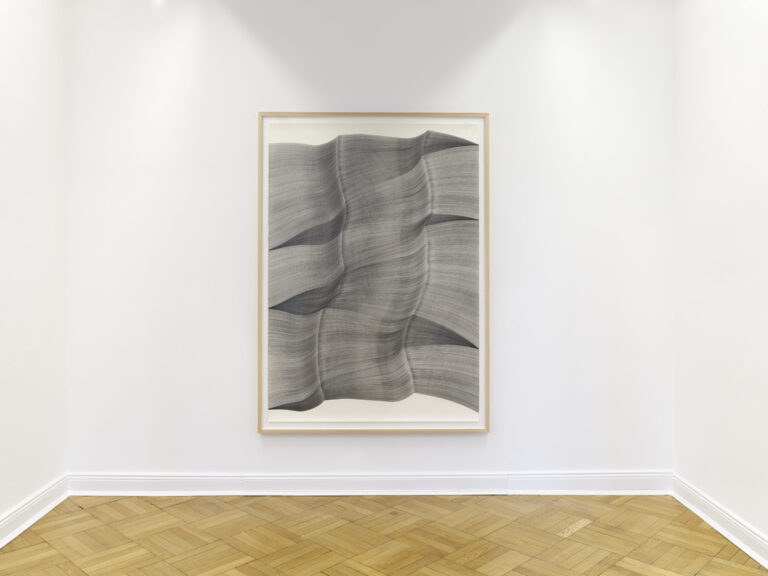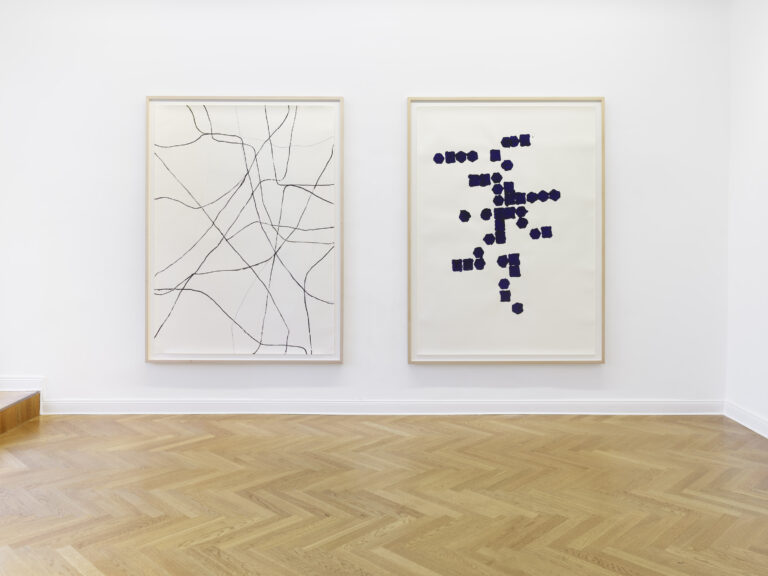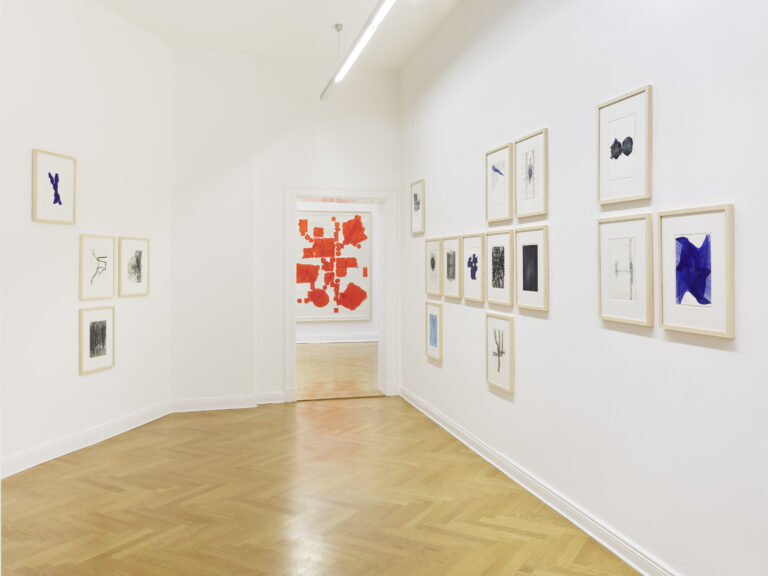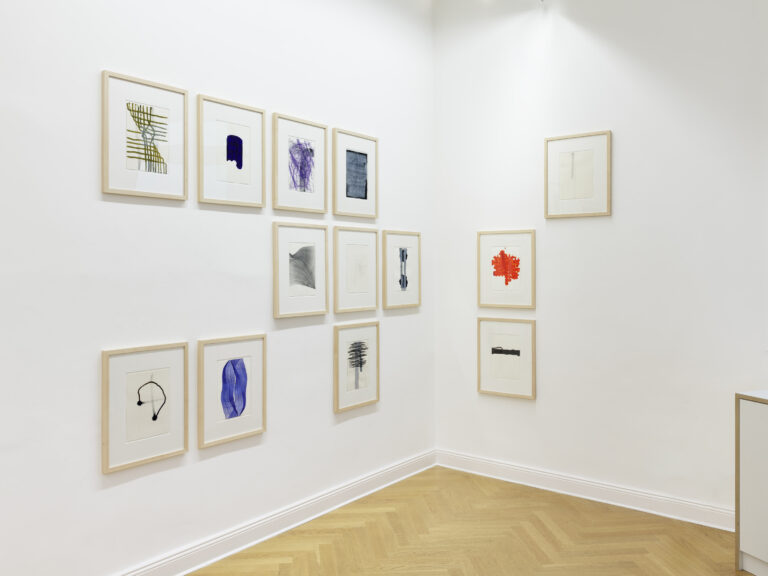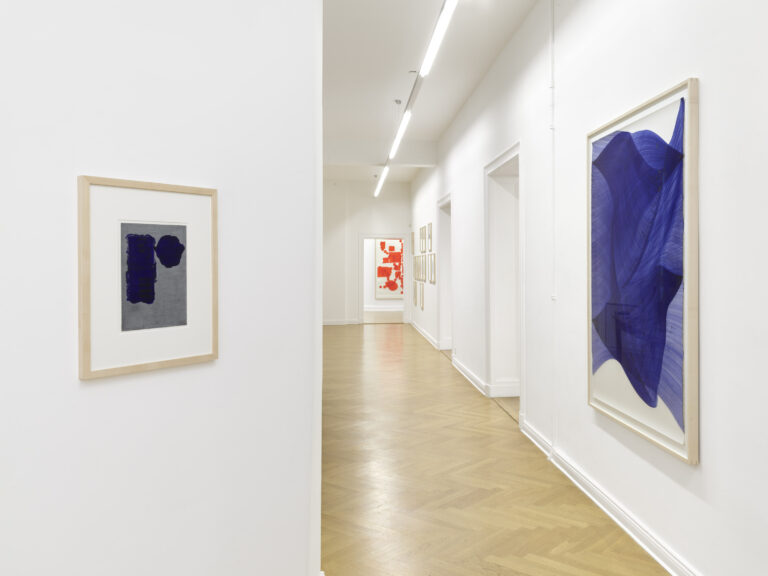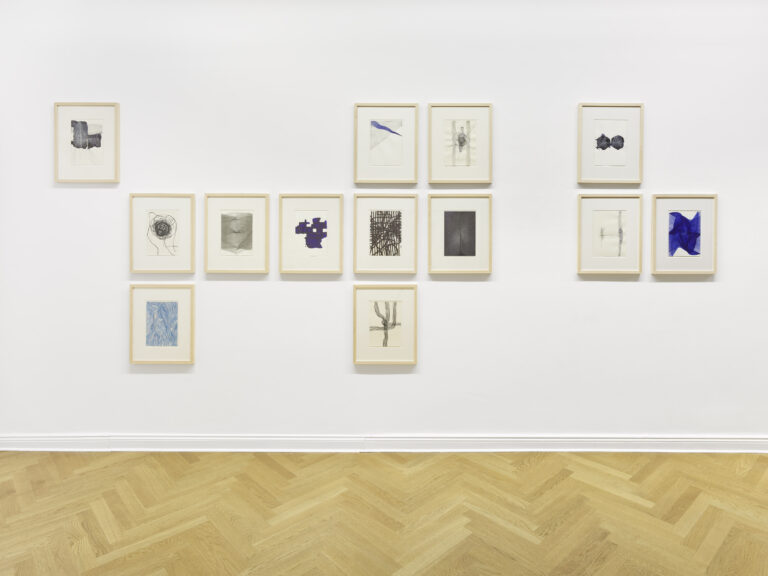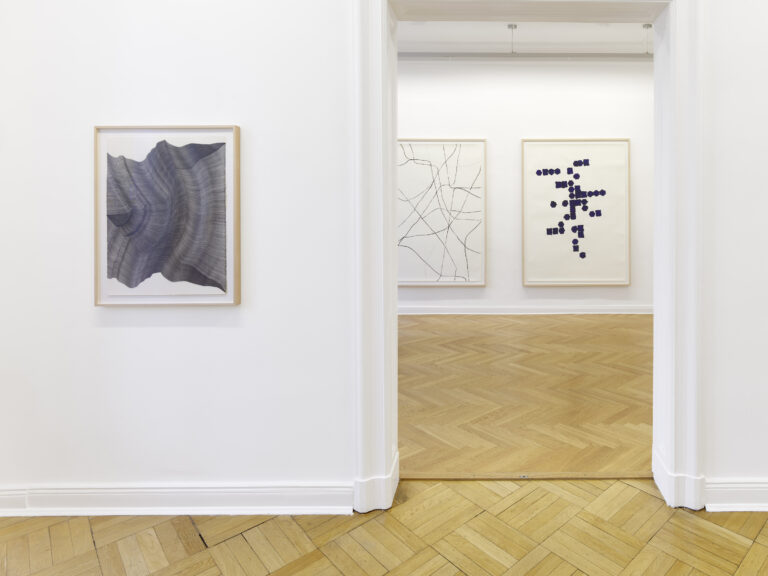 On the occasion of Gallery Weekend 2023, we are opening our third solo exhibition dedicated to the artist Thomas Müller (b. 1959).
Müller's pictorial worlds are complex, abstract aesthetic arrangements. Viewers experience the unfolding of a sensuous gaze in a very contemporary way; it's a form of perception that stirs the senses. His compositions comprise crystalline, woven, wave-like, two-dimensional, taut and floating structures, and occasionally tender, ephemeral drawings. We often find underlying architectural references in form and color. Drawing on paper, the artist uses not only pencil, chalk, ballpoint pen, and ink, but also acrylic, oil, and shellac. Lines and surfaces converge in complex non-objective compositions and color fields. All the exhibited works have been created in recent years.
He consistently elaborates on the tension between line and surface on the one hand, and structure and depth on the other. In this process, his drawing approach is sometimes combined with a painterly quality. Müller employs a wide range of techniques and materials, sometimes in the same work. His most recent creations use a special shellac ink that enables translucent, glossy, and sculptural effects. His body of work is a consistently evolving, progressive exploration of the medium of drawing–one that embraces its breaking points.
Thomas Müller studied at the Stuttgart State Academy of Art between 1979 and 1988, after which he completed a degree in German Language and Literature at the University of Stuttgart. Müller has exhibited internationally. His works are held in prestigious collections, including at the Centre Pompidou in Paris, Deutsche Bank Collection in Frankfurt, Kunstmuseen Stuttgart in Bonn, Städel Museum in Frankfurt, Museum Kunstpalast in Düsseldorf, and Graphic Art Collections in Munich and Berlin. The artist lives in Stuttgart.
Achim Duchow
Holy Shit—I Hear Voices
Opening and presentation of catalog raisonné—28 Apr 2023, 6 to 9 PM
Introduction—Klaus Gerrit Friese, 28 Apr 2023, 7:30 PM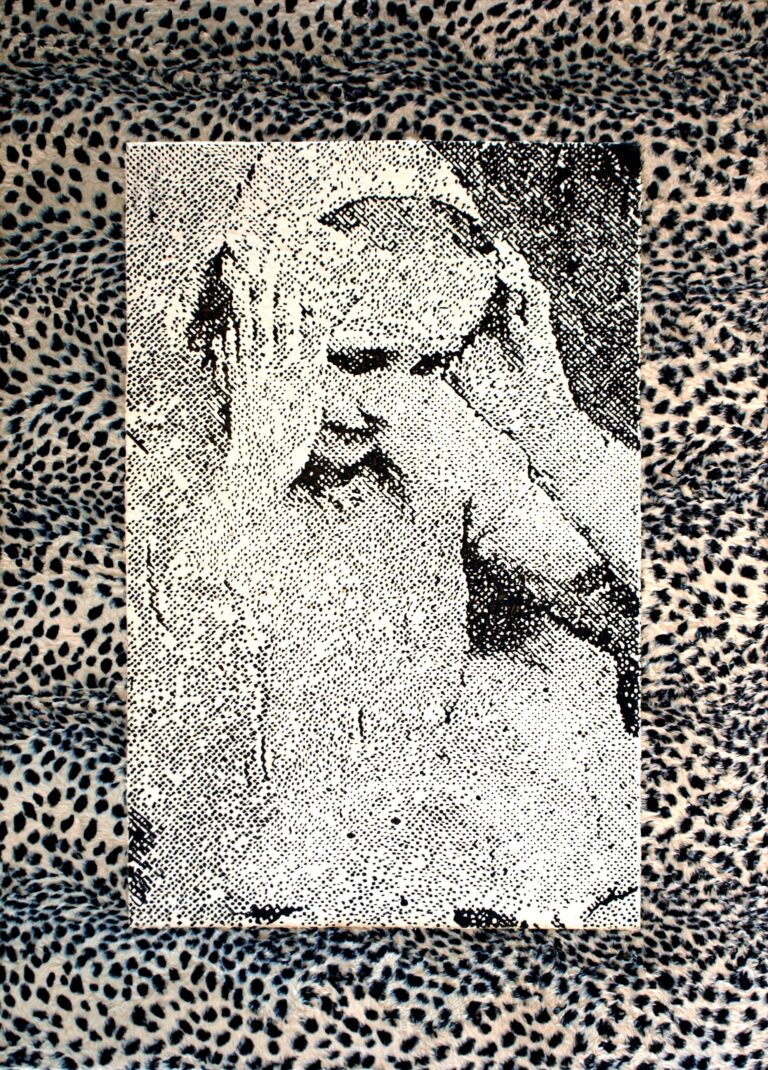 We are very pleased to present our second solo exhibition dedicated to the work of Achim Duchow (1948–1993) as part of Gallery Weekend 2023. The exhibition Holy Shit—I Hear Voices has been conceived to commemorate the recent publication of the artist's catalog raisonné. It presents 18 large-format paintings on canvas and paper, executed between 1980 and 1992.
Achim Duchow was born in Otterndorf in 1948. In the 1970s, he studied at the Hochschule für bildende Künste Hamburg under Sigmar Polke, KP Brehmer, and Ulrich Rückriem. He was an influential figure in the Düsseldorf art scene; he was active at Polke's Gaspelshof commune in Willich in the early 1970s and later became the founding member of "Medien Mafia" (Media Mafia). Established in 1982, this loose association of artists jointly realized exhibitions, catalogs, editions, music, and actions. Working in collectives was a hallmark of Duchow's work; his questioning of traditional ideas of authorship was also expressed in his consistent refusal to adopt an individual style, as well as in his quotation and appropriation of iconic artists' visual vocabulary and pop culture elements.
Owing to its close ties to contemporary history, its multimedia nature, and its unprecedented integration of the then-new forms of media, Duchow's work appears today as a reflection on the social tensions he witnessed in West Germany, as well as a vivid expression of the pop and punk culture of his time.