*Discoveries
Ambra Durante
Lack of sleep is my eye shadow is the title of Ambra Durantes very first solo exhibition, which is currently on show at Galerie Friese. She draws on all kinds of material: canvas, cardboard, paper shopping bags, targets. Ambra Durante uses whatever is at hand to tell her stories, which are both simple and intricate.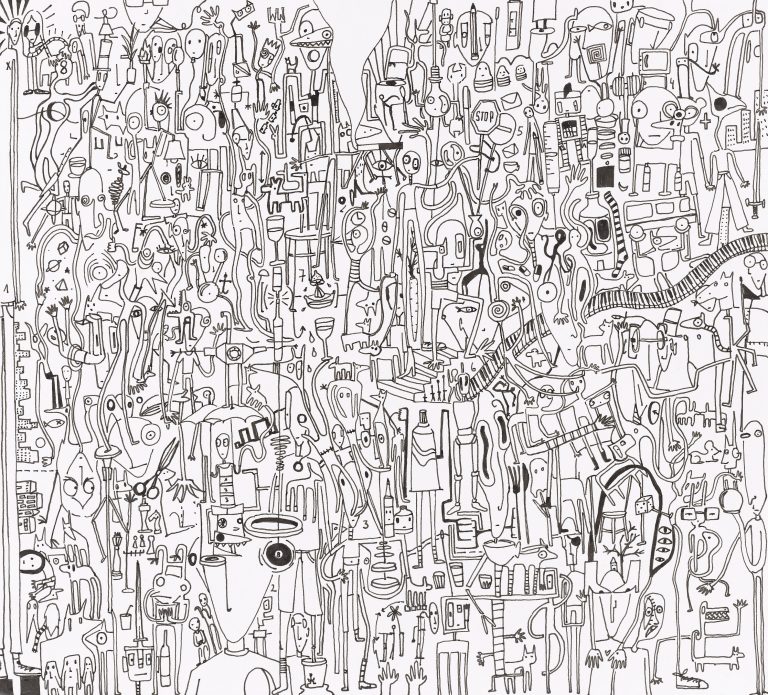 Gallery Weekend Berlin  Where do you come form, what should we know about you and your background?
Ambra Durante  I'm Ambra, I was born in Genoa, Italy, and live in Berlin since I was 7.
GWB  What was the inspiration for your current body of work? 
AD  One of the main inspirations is how it is to live in Berlin. Struggling with the intensity of it. The massive input regarding different aspects of life as in culture, politics, diversity, overall needed freedom and being caught up in everything that on one side you love and on the other is scary and intimidating.
For me Berlin is a pot full of chaos and excitement, inevitable stimuli. Explosion of what you want to be and what you have to be what everyone wants, nobody likes but everyone is ashamed to love. Berlin is a hype and slowly drowning to then reappear on the surface of what you think of yourself.
My overall most important inspirations are the ones I love, the ones I want to honor. I put them in my pieces and I try to show through what I do how I feel for them. Therefore, some of my works are named after beloved ones or musicians or other artists that have had a huge impact on me.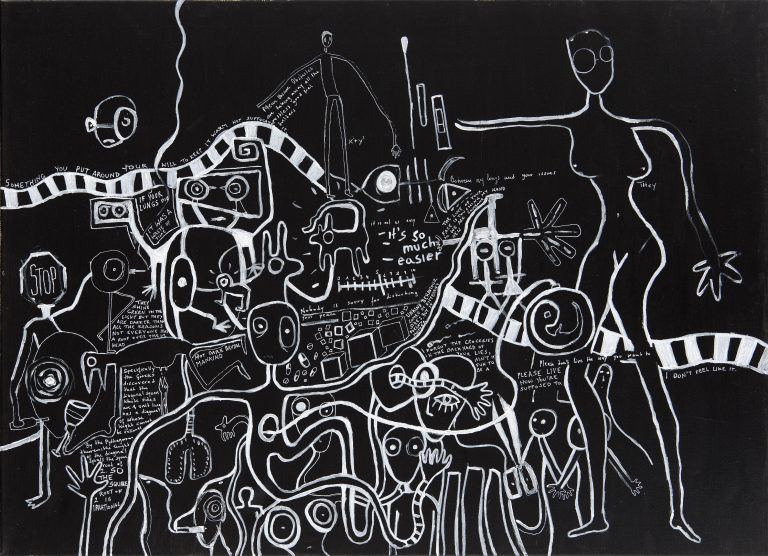 GWB  Could you describe your upcoming exhibition in a few words/images? What can we expect to see?
AD  I would describe it as something someone has made out of love and admiration, out of tiredness and being scared of the future and out of youth. You can expect the inner life of someone who feels very, very young. I can hardly add something to it cause I really don't know  
GWB  Are there any particular visual / literal references you like to point out? 
AD  This question is too hard to answer. There are way too many songs quotes even musicians themselves that I reference in my work. I'd rather keep it to myself at this point.
GWB  How does our show sound like? What is the soundtrack of your exhibition? 
AD  It sounds however you want it to sound like, whatever you feel like looking at it. It's not for me to decide. I hear what I hear but that is also just for me.
GWB  What makes it special for you to exhibit in Berlin for the first time?
AD  It's the town I grew up in. It sometimes feels like a best friend and sometimes like an enemy. I don t know, it's super special, Berlin is what it is and I feel like a lucky person.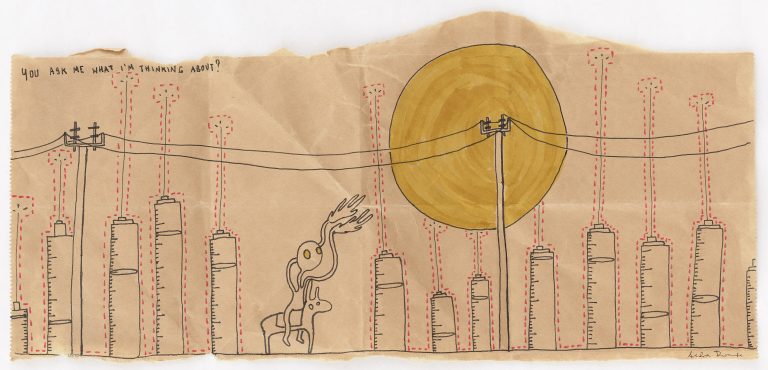 Ambra Durante was born in Genoa in 2000. In 2020, she published the book Black Box Blues with Wallstein Verlag: a story told through images and text of why we grieve about life and how we keep on living. Lack of sleep is my eye shadow at Galerie Friese is her very first exhibition. She lives and works in Berlin.