Ambra Durante*
Lack of sleep is my eye shadow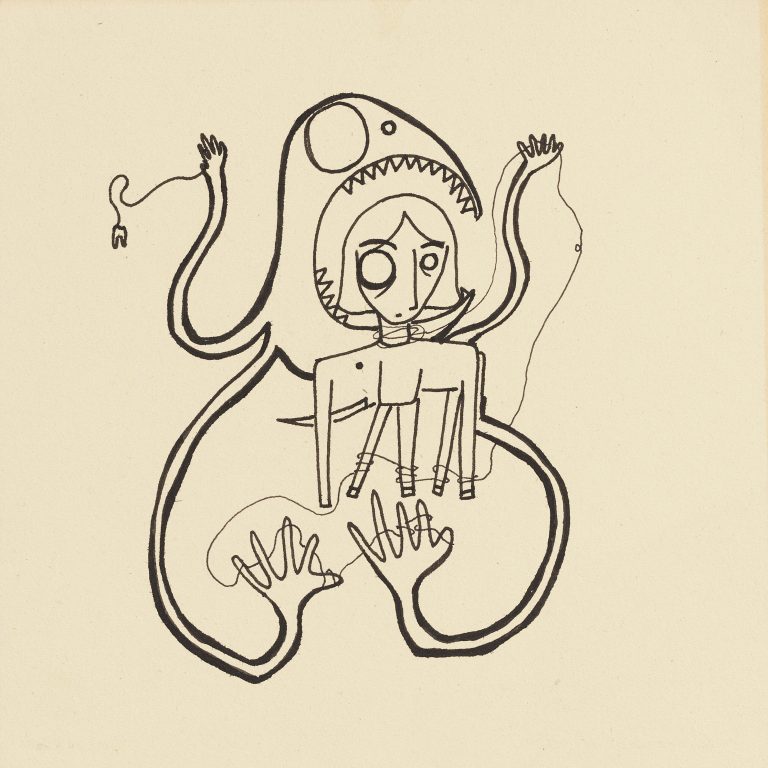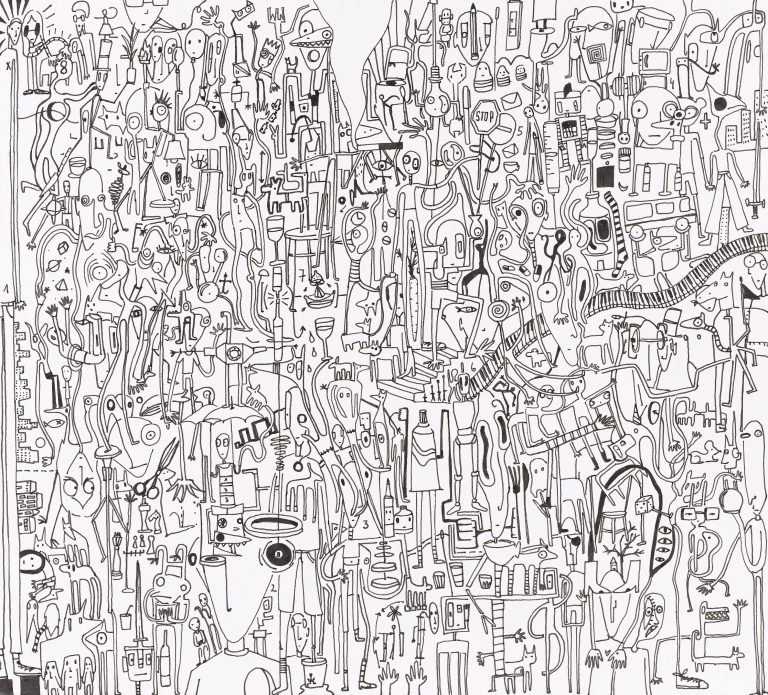 Ambra Durante was born in Genoa in 2000. She has lived in Berlin since 2007. In 2020, she published the book Black Box Blues with Wallstein Verlag: a story told through images and text of why we grieve about life and how we keep on living.
Lack of sleep is my eye shadow is the title of Durantes very first solo exhibition. She draws on all kinds of material: canvas, cardboard, paper shopping bags, targets. Ambra Durante uses whatever is at hand to tell her stories, which are both simple and intricate. Her main concern is that the inner life should take on an external form while remaining truthful to its expression; depictions should bear the traces of what is externally and internally menacing. The precise circumscription of her pictorial themes demands extreme concentration—a kind of casual precision that is able to incorporate (alleged) mistakes into the work.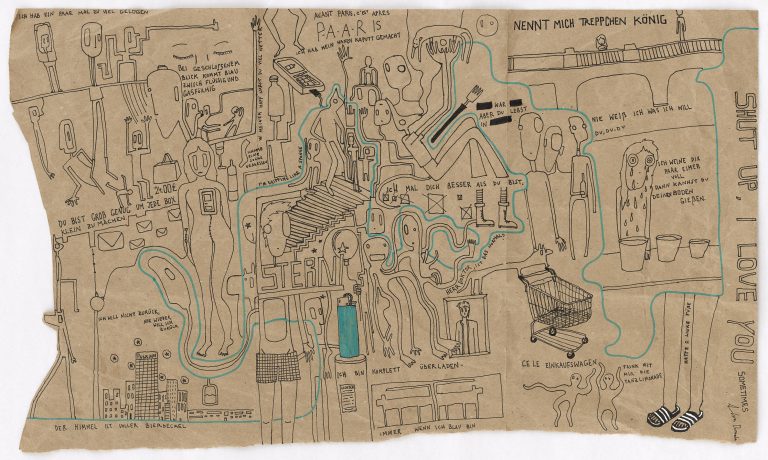 "Buy the mini version," a written element in one of her pieces, seems to give us a clue as to what the work is really about. But it soon becomes clear that its content eschews definition. This is a pictorial world where we first need to get lost to find out what art is. In other words, it embodies a freedom of artistic gesture that teaches us to look at the seemingly distant and familiar in a different way—through Ambra Durante's eyes.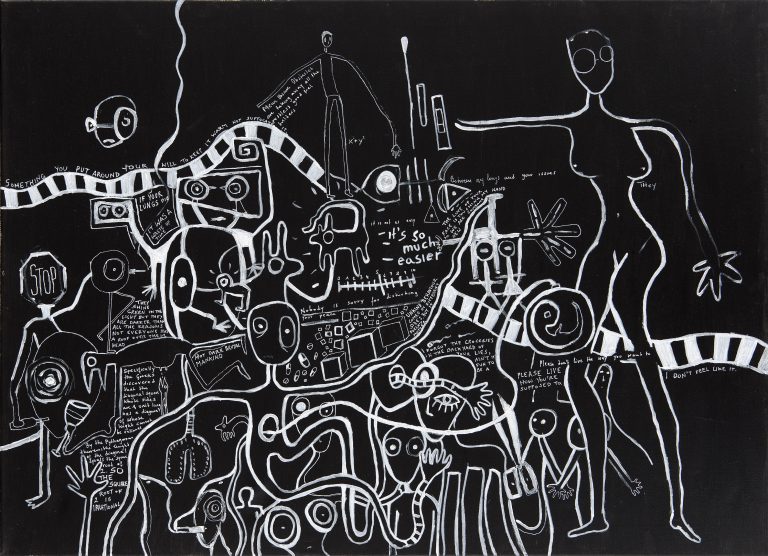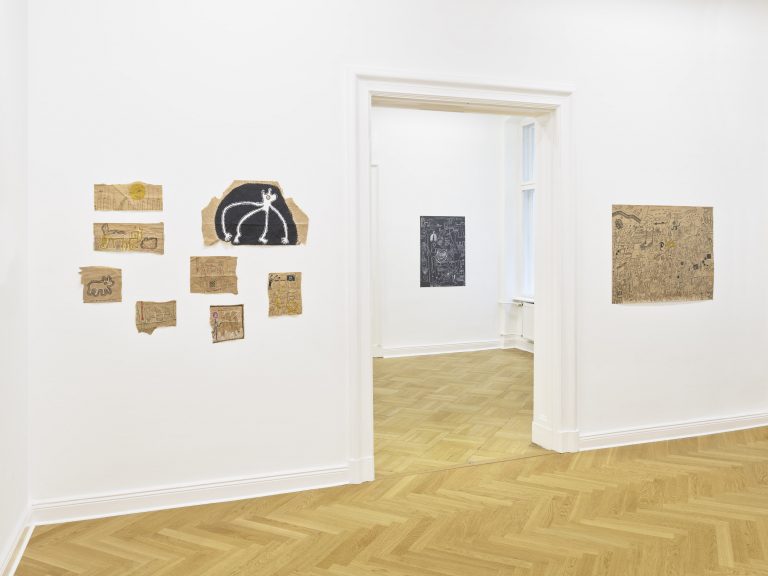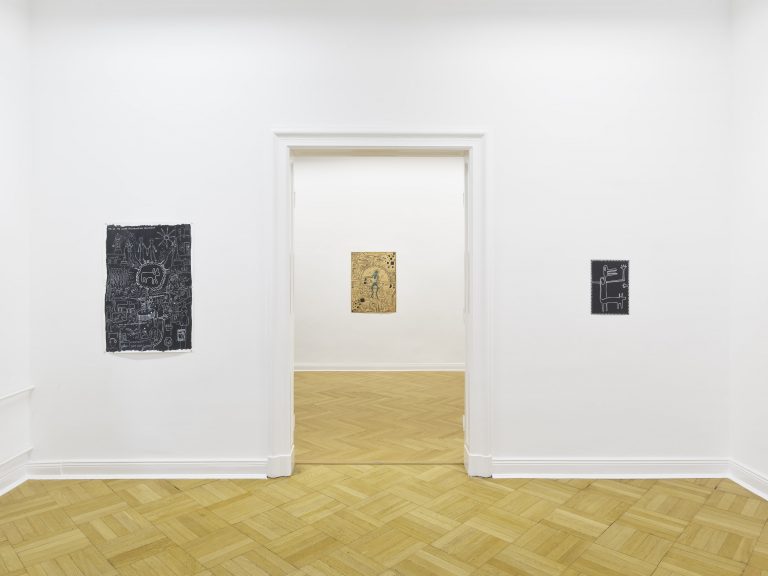 Asana Fujikawa*
Once white drops fell from your nipple onto my high heel, do you still remember?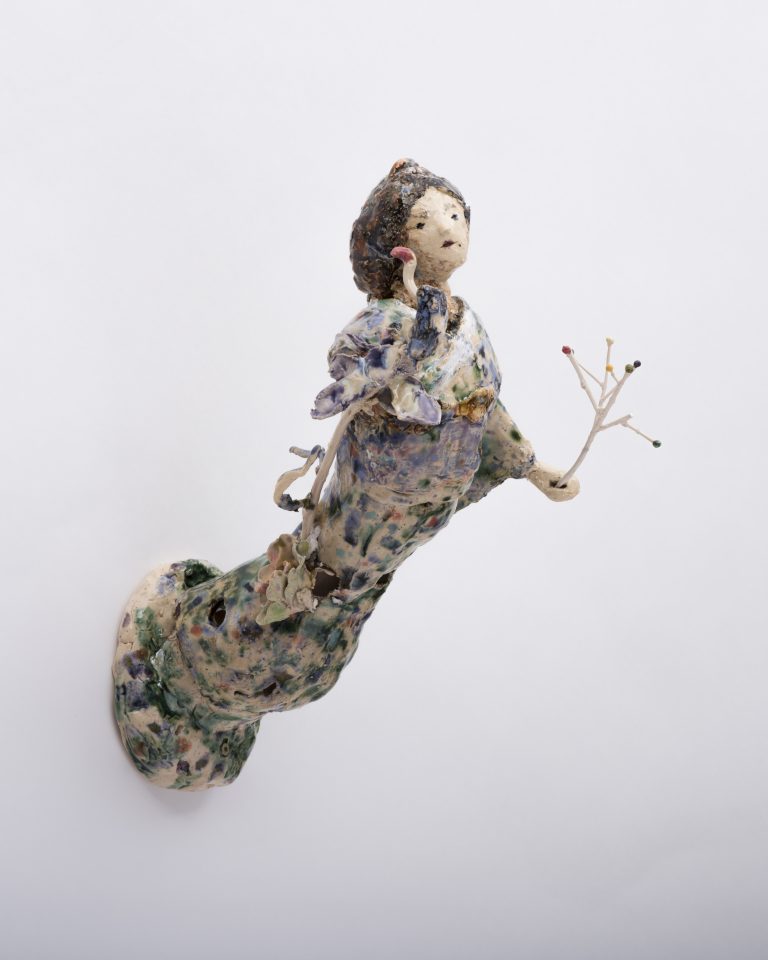 On the occasion of Gallery Weekend *Discoveries, we are presenting our first solo exhibition of Japanese artist Asana Fujikawa (b. 1981, Tokyo; lives and works in Hamburg). Her exhibition Once white drops fell from your nipple onto my high heel, do you still remember? focuses on Fujikawa's sculptural works, new ceramics are complemented by pieces from the last five years.
The title of Asana Fujikawa's exhibition already introduces a story, pointing to a central aspect of her artistic practice: Fujikawa builds original worlds with her figures and scenes, expanding on existing mythologies and creating new ones herself. Fujikawa not only incorporates elements from Japanese and European mythologies, as well as from Shintō, but also political events and her personal everyday experiences. This becomes evident in sketches, notes, texts, and particularly in her ceramics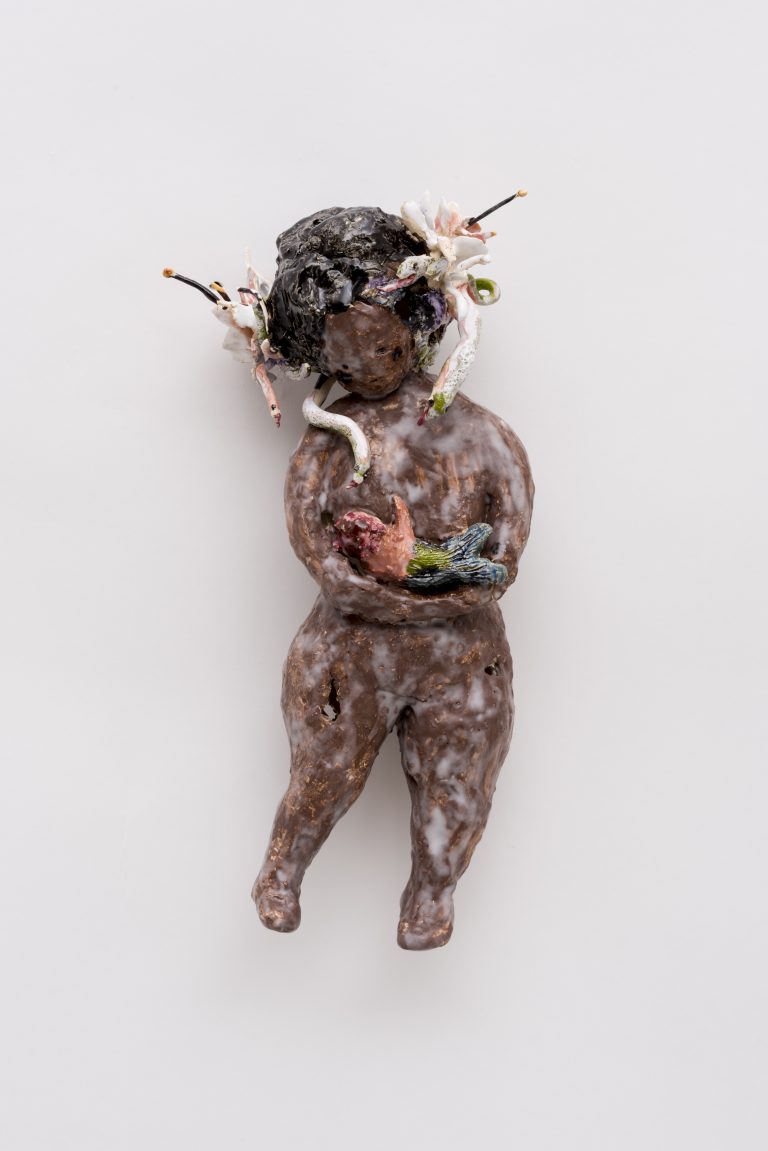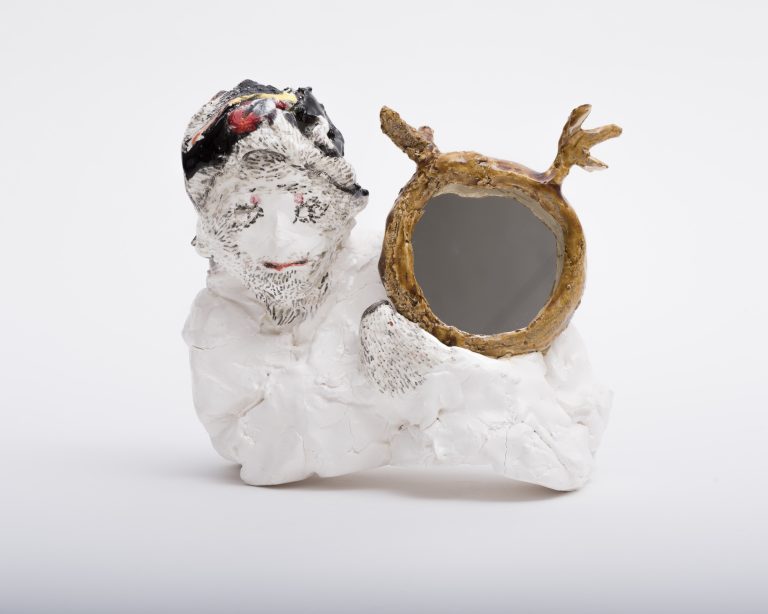 In her works, Asana Fujikawa explores transience, fears, sexuality, and how bodies can be represented. She molds all such concerns into a contemporary expression of human life's metamorphoses. The ambivalences and complexity associated are incorporated into the design of her ceramics. This is also apparent in the way she handles the material. Incredibly fine and delicate forms, virtually pushing the possibilities of ceramics to the limit, collide with coarser, bulkier articulations. Colorfully glazed elements collide with plain-colored areas, left partly in a rough, untreated state. Cracks, holes, and crevices become formative elements. Beauty and fragility, as well as a sense of the abysmal, come to form a unity.