Britta Thie
Scene
Opening—28 April 2023, 5 to 8 PM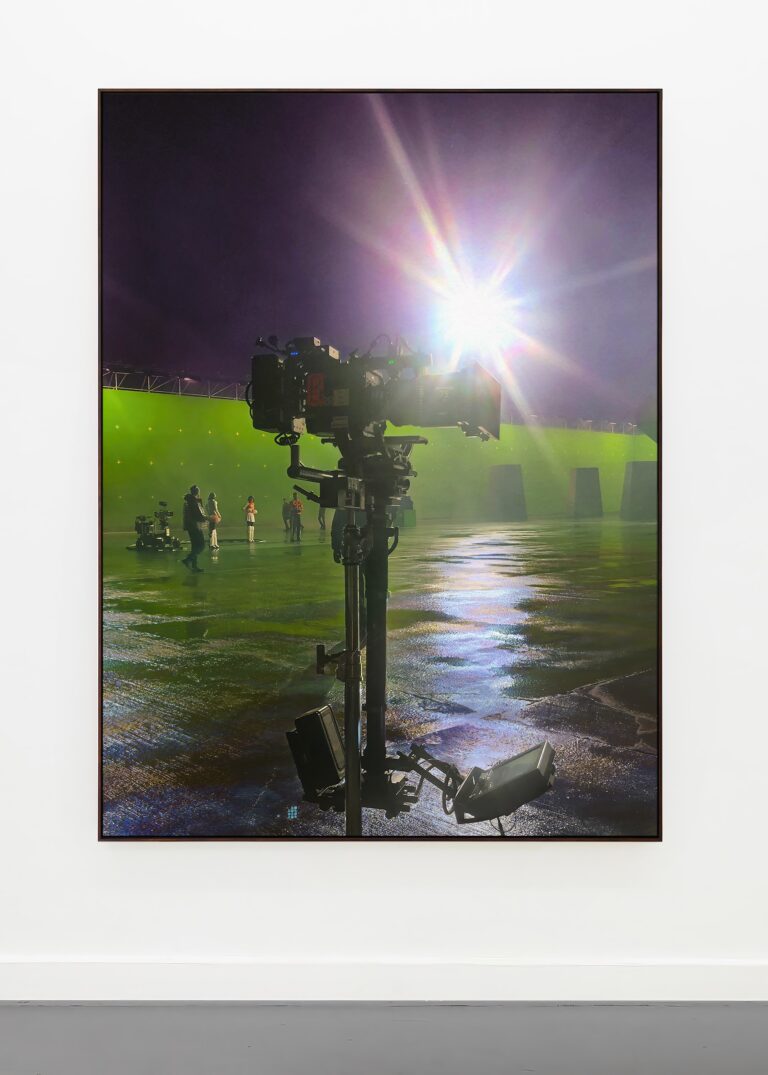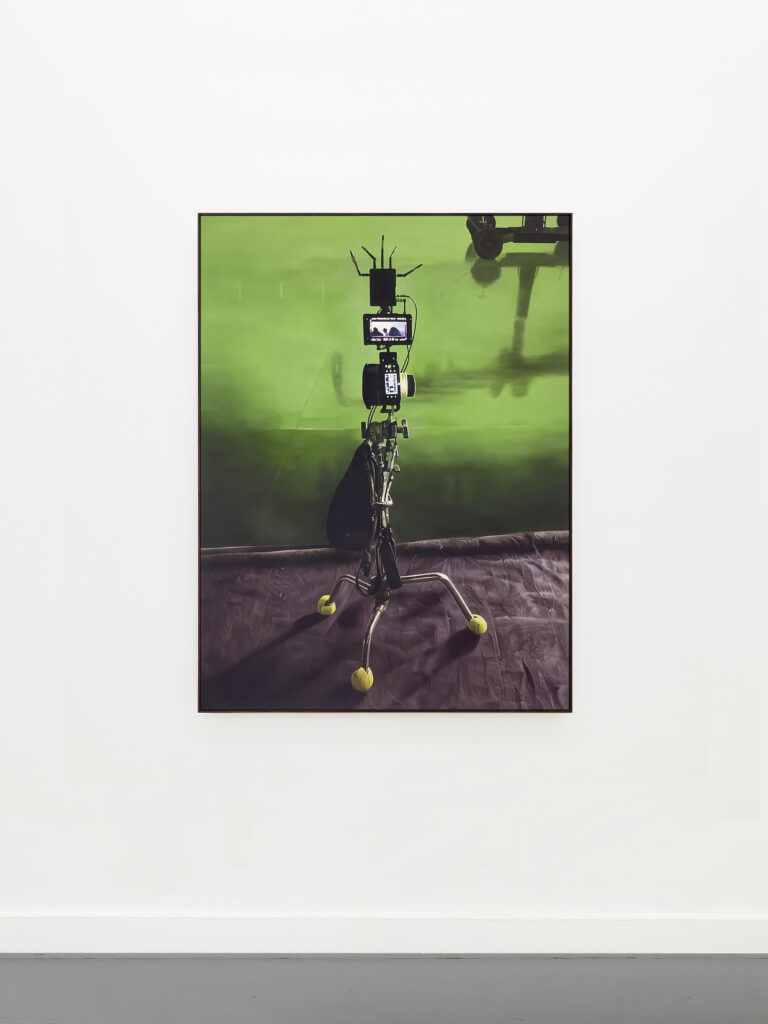 From 28 April to 3 June 2023, Wentrup will present Scene, an exhibition of a new series of works by Britta Thie. Visitors find themselves surrounded with film lights, rigs, and gear, transported to a film set and cast as crew, even as protagonists, in a production of their own experience.
The environment is informed by Thie's time on set as an actor. When filming a television series she began to consider the objects that surrounded her while awaiting her scenes—objects that provide the crucial and crucially invisible infrastructure behind moving image production and popular entertainment. Over the course of the shoot, Thie came to find companionship in the machinery, which offered a familiar kind of kinship. These objects were not human, but each one had its own personality and mannerisms.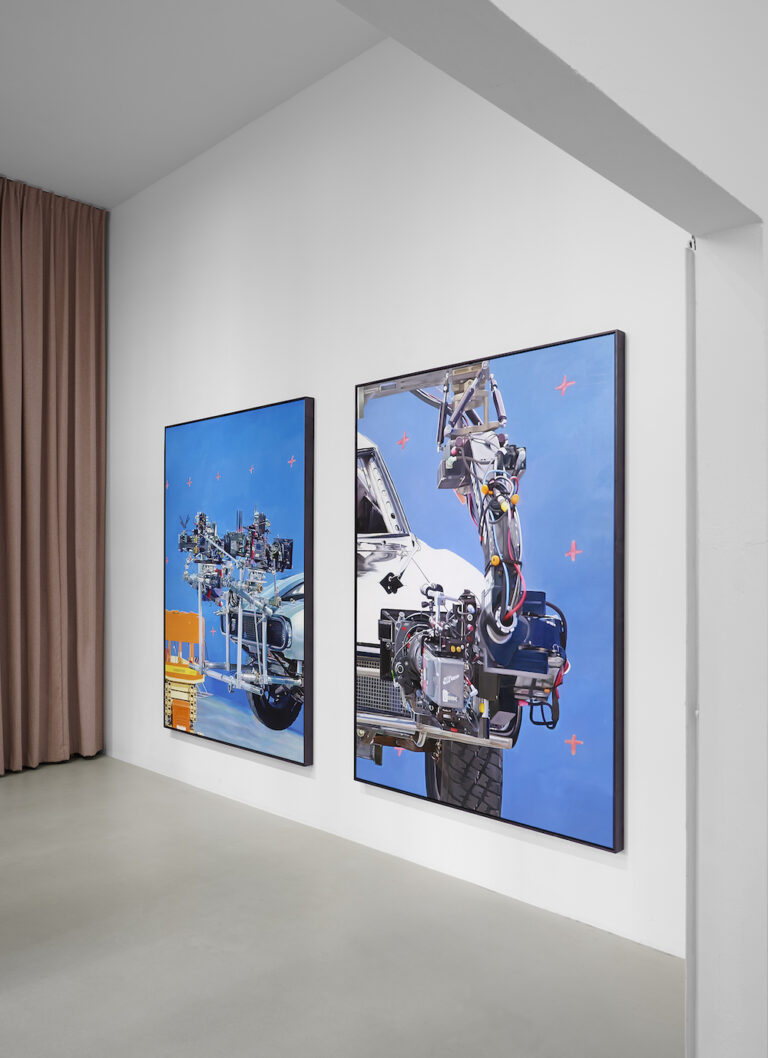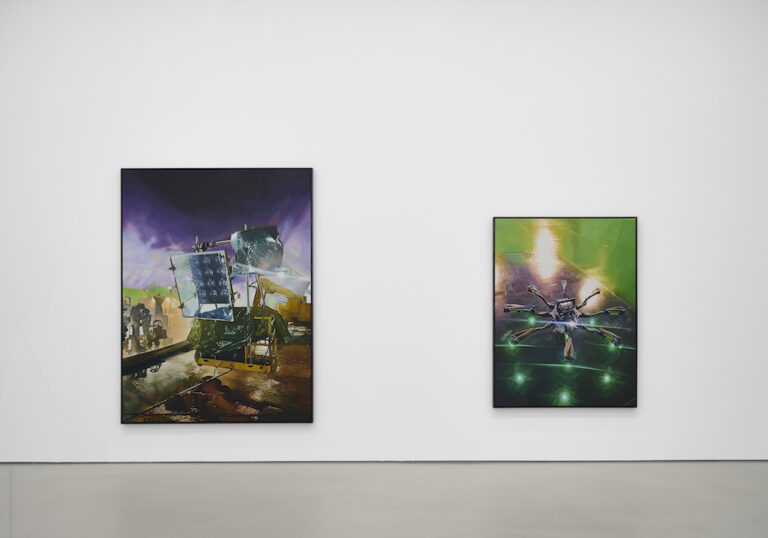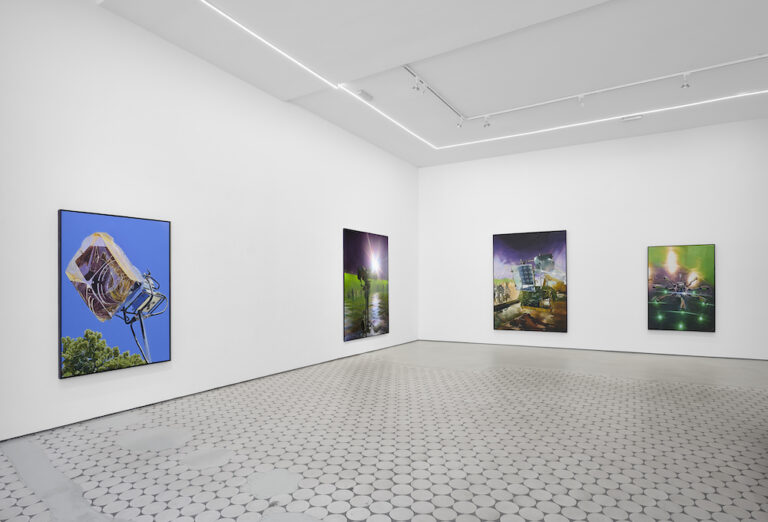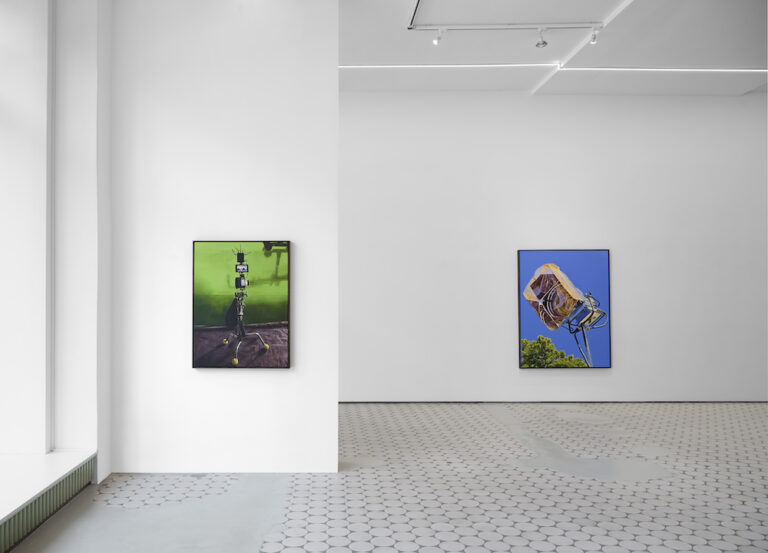 The paradoxical "present absence" notable in these tools and their surroundings invites larger questions about the creation of narrative, about world-building and self-deception, and about the interaction of matter and mind.
Thie depicts these instruments using the ostensibly old or "slow" medium of painting, in contrast to the rapid flow of digital imagery that constitutes the popular entertainment they are used to produce. The photo realistic canvasses that result gesture toward the same end product: the high-resolution visuals of contemporary film and television, where HD images are used to connote reality, all while shaping it beyond the screen.
Remarkably, while the platforms, devices, and screens through which media is consumed have evolved at a dizzying pace, the rigs and trolleys used on film sets don't look much different than they did a century ago. Representing the critical components that so often sit right out of view, Thie perturbs a cultural hierarchy that puts the individual in the spotlight above the spotlight itself, and effaces the labor required to operate it.
Britta Thie was born in 1987 in Minden. She studied at Kunstakademie Münster and the Cooper Union of Science and Art New York, and graduated from the Universität der Künste Berlin. Her works explore the treacherous geographies created by the endless flow of stylized and commodified images that define contemporary visual culture. Her notable video and multimedia works include the web series Translantics, co-produced by ARTE and Schirn Kunsthalle Frankfurt, considering the methods of image production and consumption that often go unseen. Thie lives and works in Berlin.