*Discoveries
Mary Ramsden
Wentrup is pleased to present a new series of abstract portraits by the British artist Mary Ramsden in Berlin, which the artist began in March 2020. Her recent paintings were
motivated by the impressions of the first lockdown in the context of the Corona Pandemic. The lack of proximity
to the people around her and the only 'fragmentary' communication via video calls made her want to 'spend
time' with them, if not in person, the
n in a figurative sense.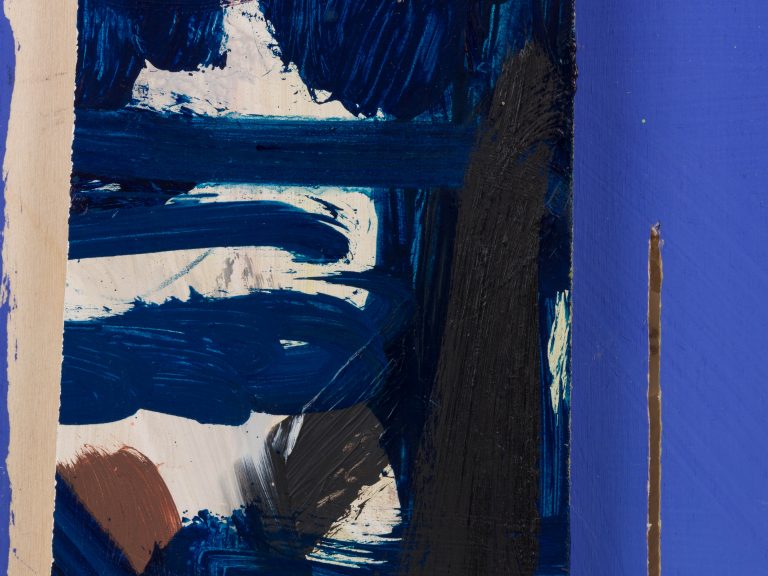 Gallery Weekend Berlin  Where do you come form, what should we know about you and your background?
Mary Ramsden  I grew up in North Yorkshire and moved to London to do a post-grad at the Royal Academy where I stayed for 10 years before recently moving back North again. I now live between London and Yorkshire. 
GWB  What was the inspiration for your current body of work?
MR  During March 2020 I began this series largely motivated by the absence of those closest to me. I wanted to find a way to spend time with the people I couldn't be around and so embarked on a series of abstract portraits.
I wanted to play about with notions of traditional portraiture and employ assembled wall-based constructions as a means to locate a sense of how a person I know or have known is, to me. I endeavoured to translate the distinct manner of each individual and to manifest the way in which they occupy a space, how a room feels with them in it. I wanted to make objects that behave as a proxy for the spirit of a character, bringing these people into the studio and mapping out the particularities for the viewer to encounter. 
The physicality of this series was largely informed by early Byzantine icons from the crude construction and primitive materiality through to the function of a devotional object on an intimate scale with a portability about it. The purpose of the original icon was to bring the revered subject into the domestic space and make the divine accessible, enabling an exchange with the unreachable. I am inviting these paintings to achieve this in much the same way, as stand-in for the absent or a portal of sorts.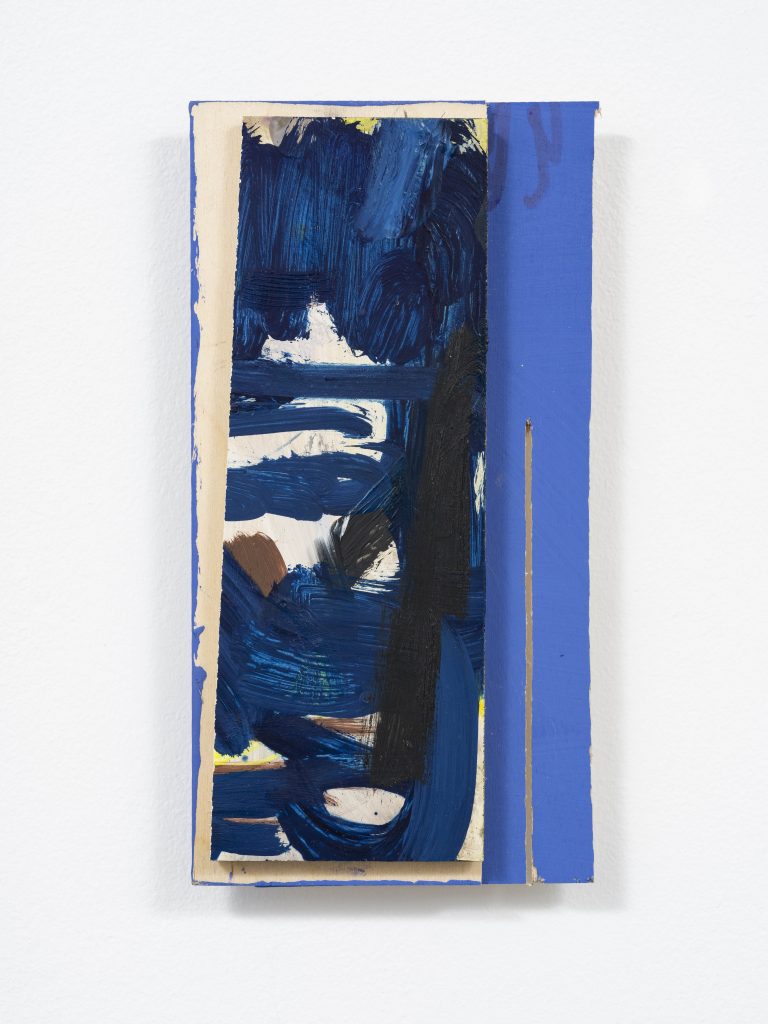 GWB  Could you describe your upcoming exhibition in a few words? What can we expect to see?
MR  Liebesbrieffreundschaft.
GWB  Are there any particular visual / literal references you like to point out?
MR A big part of my thought process was driven by various texts/ books written by a range of female writers. I subsequently invited each of these writers to produce a new piece based on the conversations we had in and around the themes within the work. These writers include Daisy Hildyard, Durga Chew-Bose, Chloe Aridjis and Daisy Lafarge. I am working on a book to house these commissioned texts alongside my paintings. Here is an excerpt from the fantastic introduction to the book by Marie Von Heyl. 
'The original icon was not merely admired from a distance but carried, handled, kissed and touched – a splinter was an encounter with the Divine. In Ramsden's longing for the other she wanted to create something that not only made her feel the spirit of a person (which, as she tells me, means that those works are, in fact, representational) but something that also stood in for them, something that became them. A lunatic chore, yes, but is there anything that could be done more seriously?'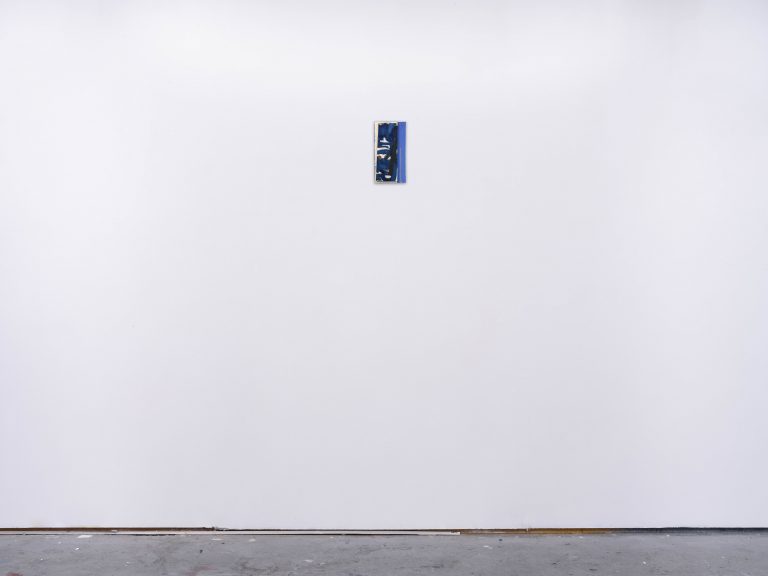 GWB  What is the right soundtrack for your exhibition?
MR  It would most likely be close to the mix tapes i made as a kid with songs recorded from the radio, stop-starting and without any cohesive genre!
GWB  How does it feel to exhibit in Berlin? Is there anything in particular what you are looking forward to? 
MR  It feels so good to see all of these "characters" hanging together, in a beautiful clean space and the conversations that happen across the wall between them. It was also interesting to be in Berlin and watch how it has changed as I hadn't visited for over 10 years and really great to work with Wentrup who brought such insightful and sensitive energy to the install of this very personal series.  
Mary Ramsden (born 1984, UK) lives and works in London. She had solo exhibitions at Pilar Corrias, London; The Aspen Art Museum, Aspen; Atticsalt Gallery, Edinburgh. She was part of group exhibitions at Tate Britain, London; Sid Motion Gallery, London; The Drawing Biennial 2019, London; The Drawing Room, London; Victoria Miro; London; Saatchi Gallery, London a.o.