Sophie von Hellermann
A site-specific project at Schloss Freienwalde
100 years ago, the politician, writer and industrialist Walther Rathenau was assassinated. He was Germany's first and so far only Jewish foreign minister. Starting on June 26, Rathenau will be honored with a unique art intervention: German-British artist Sophie von Hellermann has created a site-specific artwork in Schloss Freienwalde, Rathenau's former country residence.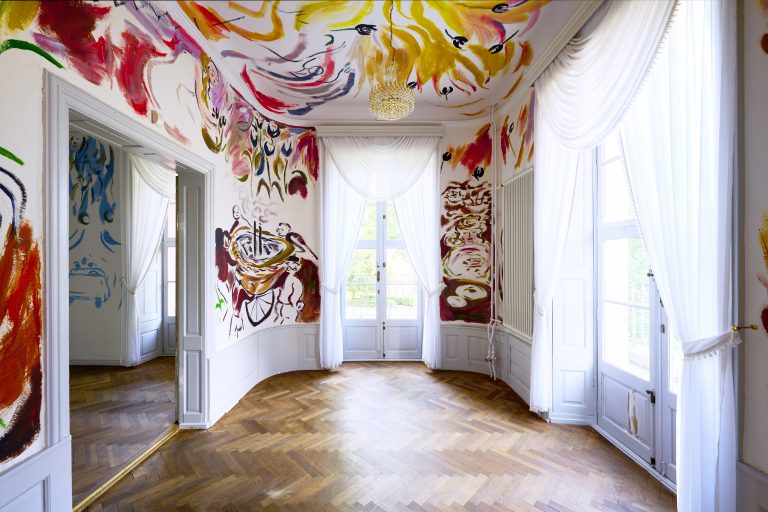 In 1909 the Weimar statesman and aesthete Walther Rathenau acquired and restored the Prussian royal palace at Bad Freienwalde outside of Berlin. Rathenau's assassination by far-right extremists in 1922 renders him a martyred icon of German democracy. At the time of his murder he had been foreign minister for only three months. Today, the Schloss at Freienwalde is a museum dedicated to the life of Rathenau.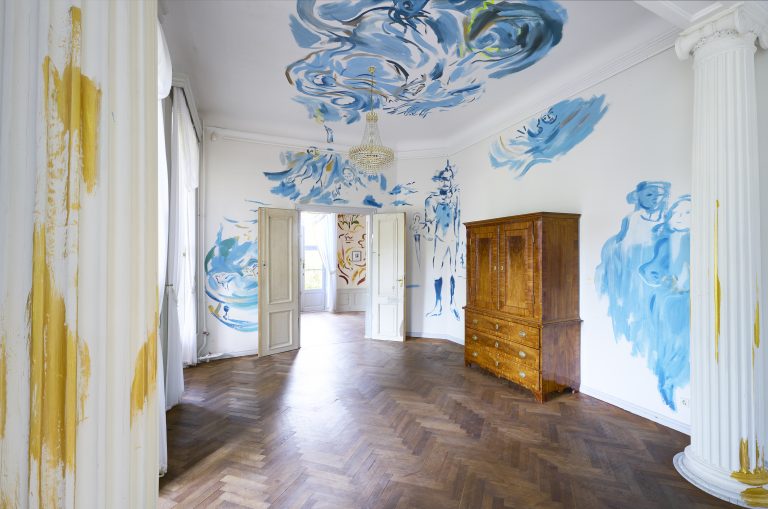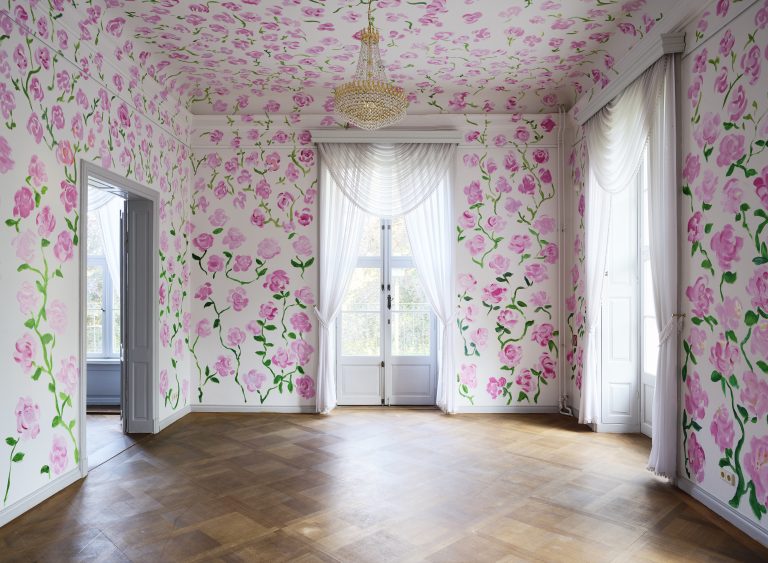 To mark 100 years since Rathenau's assassination, Sophie von Hellermann has been commissioned a new site-specific artwork in the Schloss. Using her characteristic loose and lively brush strokes, the artist painted both on canvases, as well as directly onto the walls bringing some of the lost spirit back to the Schloss. Contemporary photographs give a strong sense of the Schloss interior during Rathenau's lifetime. Starting from these images, von Hellermann's work hints towards both the life once lived there and a possible future.
The installation has been commissioned and curated by Ruth Ur (urKultur) as part of Oxford University's Jewish Country Houses Project.
Schloss Freienwalde
Rathenaustrasse 3
16259 Bad Freienwalde
Thu-Sun 11-17 h
A parallel show at WENTRUP in Berlin opens on 22 July and runs until 3 September 2022.