Gallery tour
Charlottenburg
by Laura Helena Wurth
Since many galleries have moved to Charlottenburg in recent years, it now hosts a healthy mix of long-established and newly involved ones. It is best to see them all on a comprehensive tour because there is a lot to see in the west of the city during Gallery Weekend—and not only then. Galerie Buchholz shows Trisha Donnelly and Martin Wong on the first floor of a magnificent Altbau on Fasanenstraße. Trisha Donnely's work consistently focuses on the possibilities and impossibilities of perception. She uses the most diverse range of media to create a concentration and breaking point of something uncommonly powerful. Her work is shown alongside compositions by the US painter Martin Wong. Remaining prolific until his death from AIDS in 1999, Wong repeatedly captured in his paintings the social injustice he faced in New York during the 1980s. However, his work is not without humor because, without humor, there is no hope.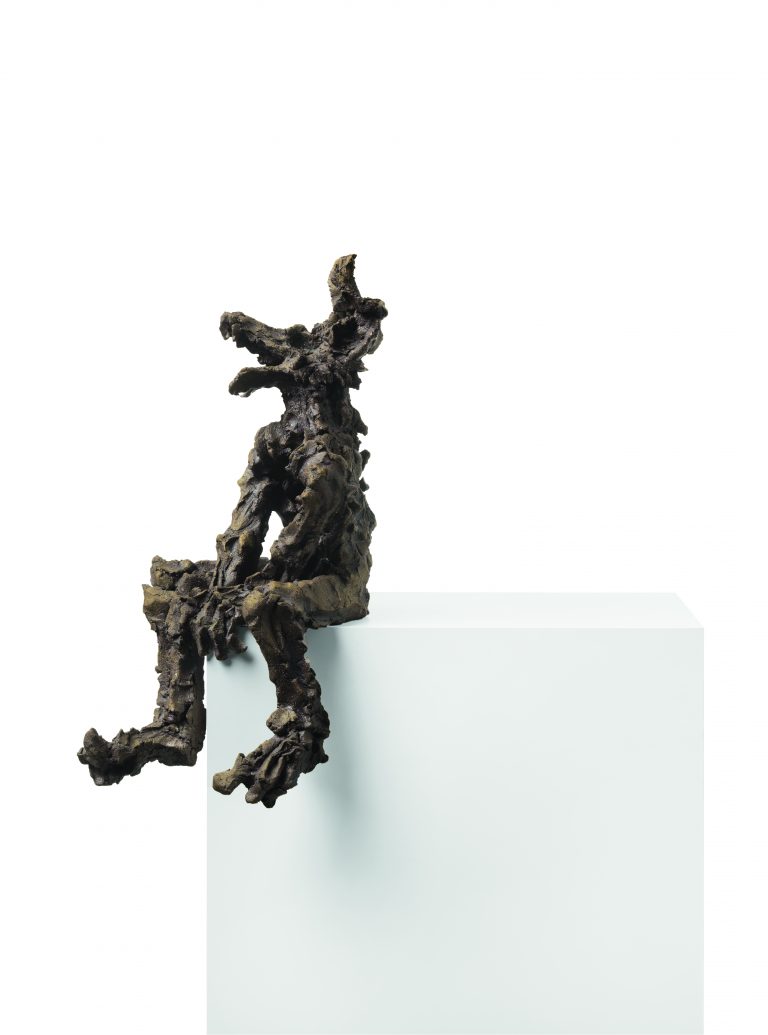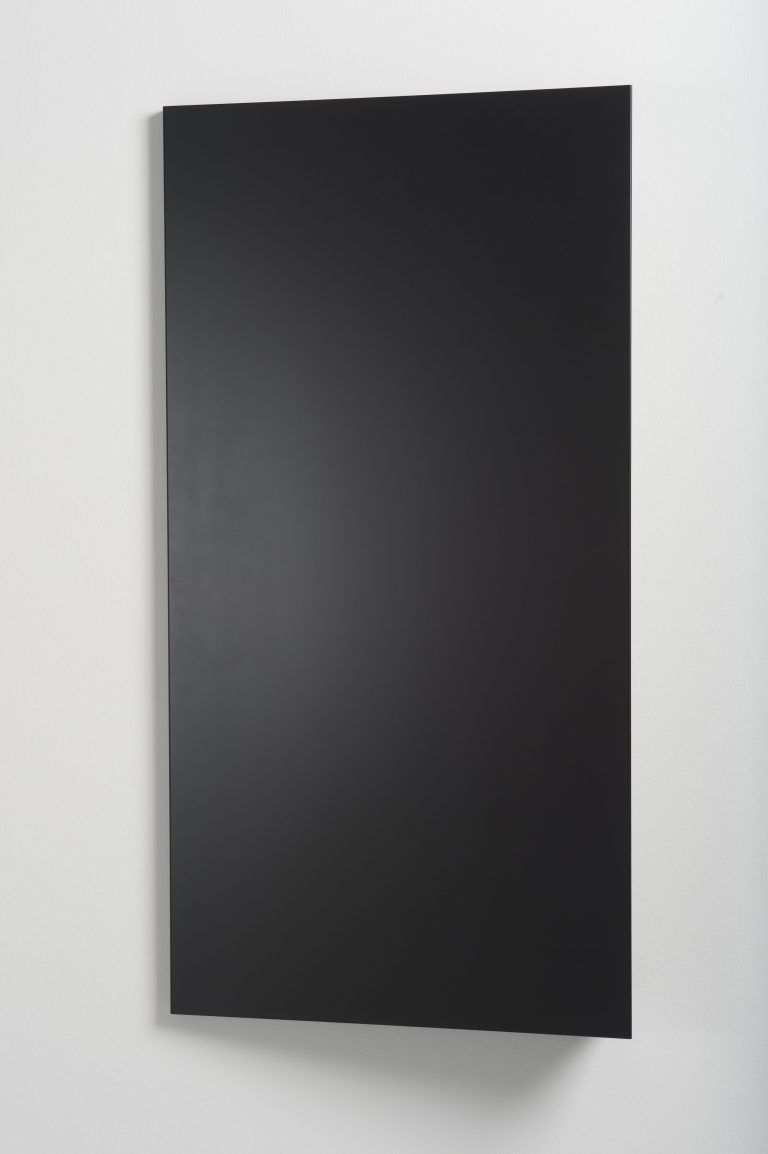 Looking over Fasanenstraße from the Galerie Bucholz balcony, you can already begin to contemplate the exhibition at Mehdi Chouakri on the same street. Recently the gallery has also moved to Reinickendorf—the Wilhelm Hallen, to be exact—where several spectacular exhibitions have lately been on view. Chouakri is showing the painter John M. Armleder at both the Wilhelm Hallen and Fasanenstraße locations. The gallery on Fasanenstraße is showing this master of self-referential irony's new small-format works, which employ his usual method that vacillates between chance and control. At the Wilhelm Hallen, he created a mural specifically for the space referencing Berlin's urban landscape, which is fitting for a gallery whose branches now extend throughout the city. Chouakri will also open the Charlotte Posenenske Archive at the Willhelm Hallem with the adaptation of the show Serielle Formationen which was first exhibited at the Goethe-Universität in Frankfurt in 1967. Fifty-five years later, the newly founded Charlotte Posenenske Archive will bring together the practices of Posenenske, Sol Le Witt, and Peter Roehr as an homage to the previous exhibition and its very particular moment in (art) history.
Following the excursion to Reinickendorf, we are back in Charlottenburg at Contemporary Fine Arts. Francesca Facciola is showing new, photorealistic paintings and a sculpture for her first solo exhibition with the gallery. The young artist's paintings concern themselves with C.G. Jung's depth psychology and the dream of a house he once had. This House knows all that I've done weaves personal experience into a collective, social unconscious. The uncanny, psychedelic compositions offer an overview of cultural influences and currents inscribed into the unconscious of our cultural memory.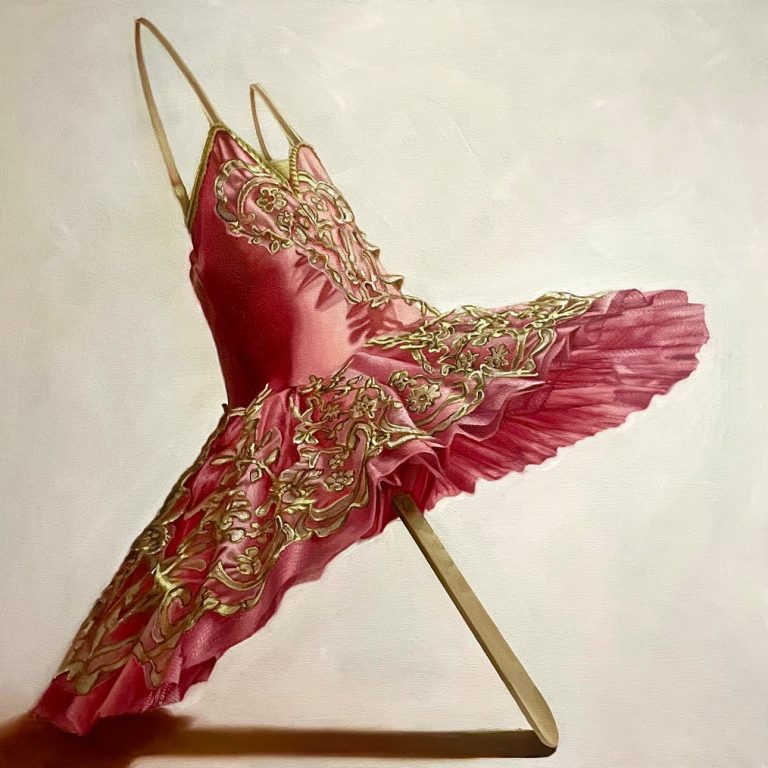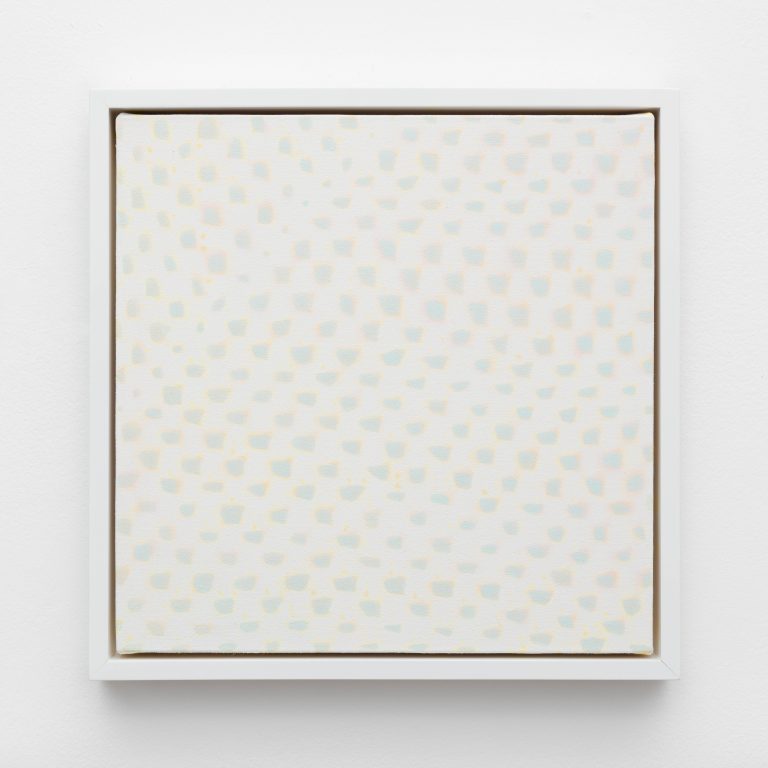 Crone Berlin is exhibiting new material by the forcibly expatriated Cuban artist Hamlet Lavastida, whose work will be on view at the coming Documenta 15. Lavastida was imprisoned and ultimately expatriated because of his political commitment to democracy. He has been living in exile in Berlin ever since. He created all of the exhibited works during this time. The works include silhouettes, videos, stamp drawings, and photographic wallpaper. They deal with oppression, abuse of power, and the violent structures that serve a dictator. They also show what has recently become painfully clear: art is never apolitical. The title of the exhibition, Two Two Three Nine is the number assigned to the artist in a Cuban prison and remains, to this day, the only form of identity his former government will grant him.
Efremidis Gallery is showing Michelle Grabner's work. For over thirty years, she has devoted herself to the forms, patterns, and structures that make up the world because, as she says, all forms are always political. Through the constant repetition in her paintings, one can recognize and perhaps even break through these patterns. For her first exhibition with the gallery, she shows new paintings, bronzes, and an extensive sculptural installation. This variety of materials produces a field of tension through which one can first grasp the full range of her artistic practice. In the display window—a kind of second exhibition space—there is a work METRO AG commissioned from Günther Förg. The five large-format color field paintings have never been shown before. Now they can be viewed at one's leisure outside of the gallery's opening hours. At Lars Friedrich,  Hans-Christian Lotz shows how wall decorations and multi-media elements that will soon be seen in neurological practice can be built into the gallery space. This includes a flower that moves back and forth on a track, a large image made of metal components, and a video sauna. What is to be made of this, Lotz leaves to the visitor. This type of de- and re-contextualization is part of the artist's practice, which involves producing these new and often surprising contexts.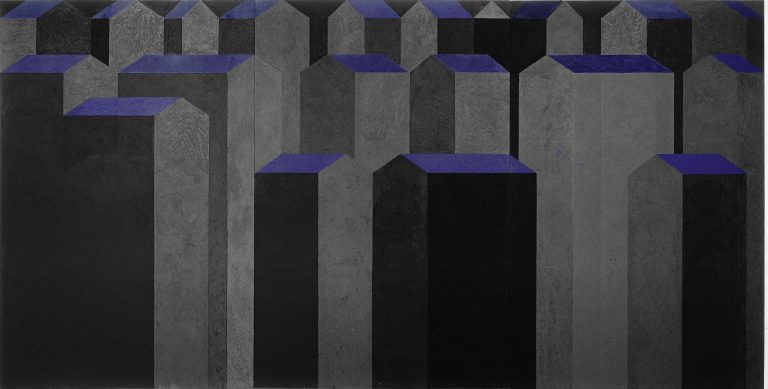 Horst Ante's large-format paintings are on display at Galerie Friese. At up to 4.8 meters wide, the paintings show bleak houses in which the artist—born in 1936—worked through the trauma of the Falkland Wars. The houses can also be viewed as vessels of life and lifestyles; even if they produce a grim and unfamiliar effect at first glance, they also seem to be deeply interconnected.
Future and grace can be found at Michael Haas. The painter Anton Henning exhibits his works there under the title Zukunft und Anmut, No.1. The artist repeatedly draws on art history, incorporating the gallery space into his composition and creating a Gesamtkunstwerk [total work of art]. He builds entire interiors that provide a glimpse of the future through the past. Through furniture, sculptures, and paintings, one can completely immerse oneself in the wild and exciting Henning universe. Galerie Max Hetzler has also steadily expanded its exhibition spaces in recent years. There are now four spaces, two of which are located on Bleibtreustraße. Both spaces have been devoted to the photographer Thomas Struth. The large-format, meticulously composed photography is especially apt following recent troubled times. It speaks of loneliness and silence and new beginnings and departure with the same grativty or lightness. The Bleibtreustraße 45 space shows photographs from the CERN nuclear research center in Switzerland. Struth's images make it clear that it is not protons—which are none of our business—that are under examination but the human condition as such. A winter landscape from Mecklenburg is on display at the same time. It gathers all of the loneliness and concentrated passage of time as it could only be experienced last winter. The gallery's display window on the same street shows the artist's family portraits: a theme Struth has been concerned with since 1985 and continually expands on. No less extensive and impressive is the presentation of the works of Günther Förg in the new space on Potsdamer Strasse. EXPOSITION COLLECTIVE 1974 – 2007 is spanning three decades of his career and is the artist's twenty-second solo exhibition at the gallery. Additionally to this large scale presentation the Window Gallery at Goethestraße 2/3 also displays Förg's work.
Galerie Kicken is also showing photography. There, you can immerse yourself in the year 1973. They are showing photographs of performance artist Klause Rinke exhibited at MoMA in 1973. The artist deploys his own body as an instrument for investigating the space. The body becomes a sculptural element. These so-called Handlungen [Acts] were recorded with black and white photographs, which offer the most refined pictorial composition over and above the documentary function of demonstrating how Rinke organized his experiments.
Eva Koťátková's mysterious objects and dream-like stories greet us at Galerie Meyer-Riegger. We see the fantastical visual worlds of the Czech artist alongside those of Meret Oppenheim. Koťátková declares inanimate objects active participants in society and assigns them a seat at the table. Oppenheim takes a very similar approach with her extensive body of work—there are interesting formal-aesthetic parallels between the two artists. You can see the immense influence Oppenheim—who died in 1985, two years after Koťátková was born—still has on a young generation of artists. The painter Conny Maier's colorful, cryptic art hangs on the walls of Société. You can lose yourself in the multilayered and dense subjects on the side street in Ku'Damm, questioning how the humans situate themselves relative to nature. These are questions of dominance, power, and superiority. The painter touches on the entire spectrum of inherent conflicts in the narrative of man-made control over nature in the exhibition Feels like Rabies. In contrast, Gerold Miller's smooth, shimmering sculptures on view at Wentrup consciously avert nature. The amorphous forms are reminiscent of empty billboards and almost make the emptiness of consumption seem desirable again. Miller thereby consistently expands and explores fundamental questions about the actual nature of an image.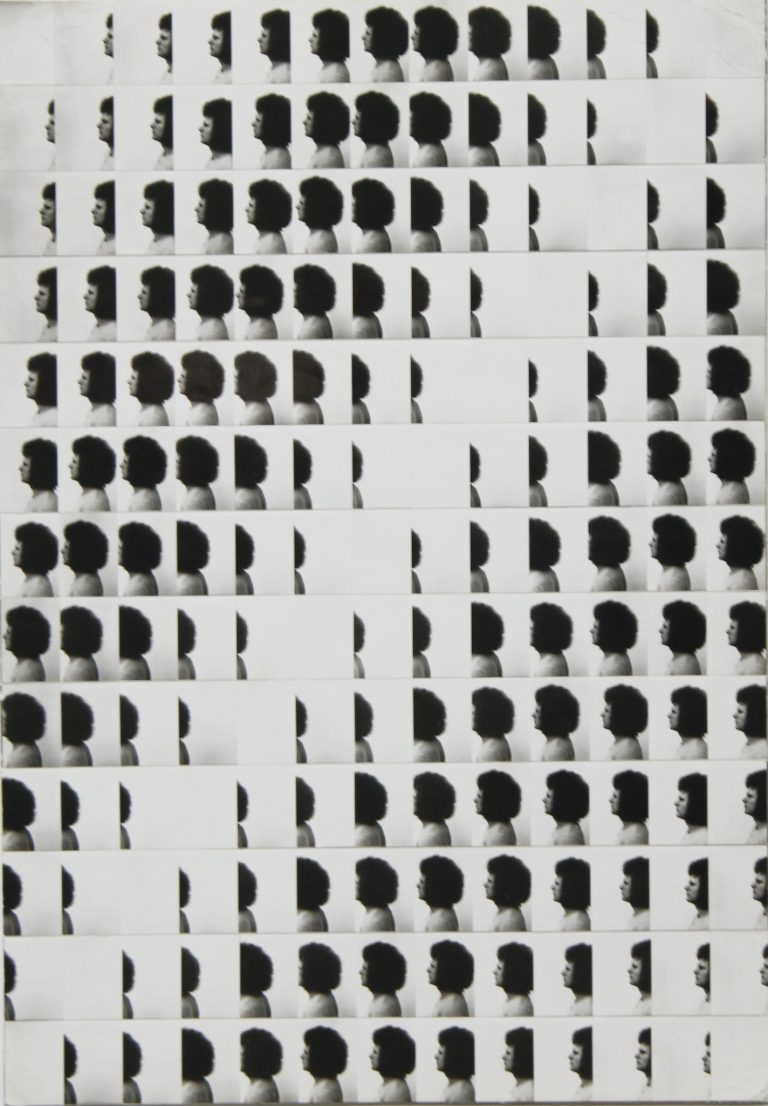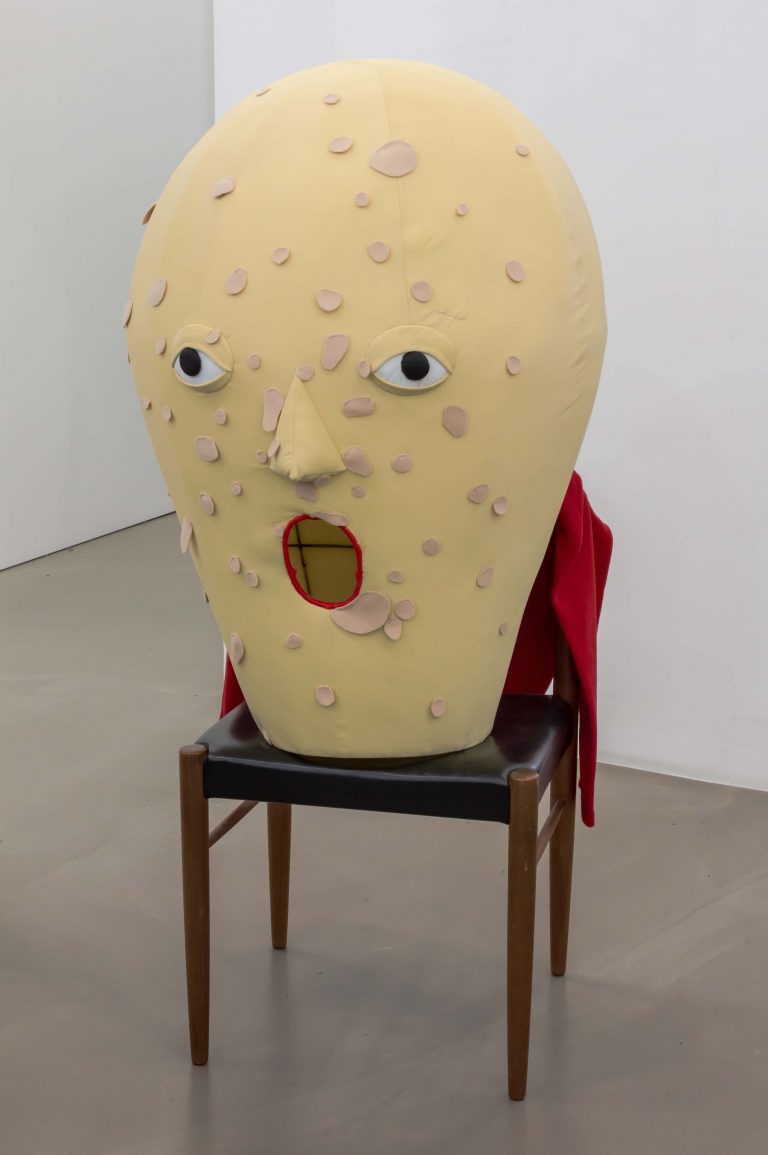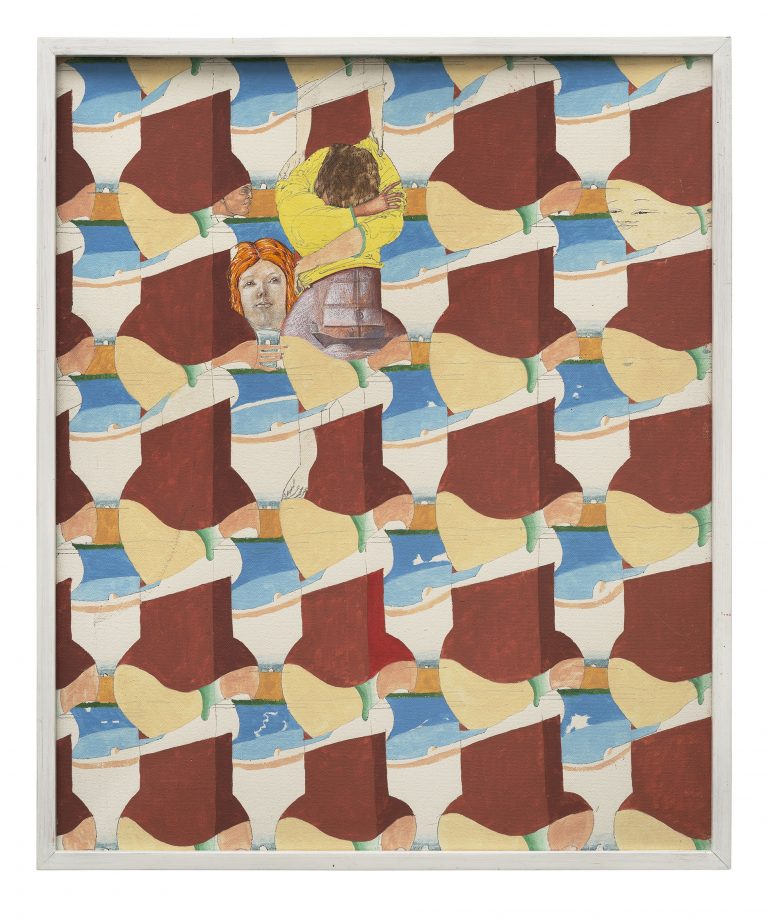 Georg Baselitz's work is on display at the Michael Werner Gallery. One of the pieces measures over four meters and takes up almost the entire gallery space. Black linocuts surround it. Baselitz has repeatedly worked with the eagle motif demonstrated in the exhibition's starting point and central piece, Stillleben still—Bildneununddreißig. We encounter the work of Swiss Surrealist André Thomkins at the Kunsthandel Wolfgang Werner. However, the label 'Surrealist' hardly does justice to the artist's multifaceted corpus. Influenced by Dada and in working close collaboration with Daniel Spoerri and Eat-Art, Thomkins never let himself be defined by a label. He worked with ceramics, drawings, collages, and various other artistic forms. Presumably, banal objects become magical stories in his work. He blends straw, rubber, wood, and found objects into profound and touching stories, some of which are now shown in Berlin.
In den letzten Jahren sind viele Galerien nach Charlottenburg gezogen, sodass es heute eine gesunde Mischung aus Alteingesessenen und gerade hinzugezogenen gibt. Bei einem ausführlichen Rundgang schaut man sich am besten alle an. Denn während des Gallery Weekends – und nicht nur dann – gibt es einiges zu sehen im Westen der Stadt. 
Die Galerie Buchholz zeigt in ihren Räumen im ersten Stock eines prunkvollen Altbaus der Fasanenstraße Trisha Donnelly und Martin Wong. Trisha Donnelly bündelt in ihren Arbeiten immer wieder die Möglichkeit und Unmöglichkeit von Wahrnehmung. Sie schafft dabei mit verschiedensten Medien Momente, in denen sich etwas ungemein Kraftvolles konzentriert und Bahn bricht. Gemeinsam mit ihren Arbeiten sind Bilder des US-amerikanischen Malers Martin Wong zu sehen. Der Künstler, der bis zu seinem Aids-Tod 1999 sehr produktiv war, hat in seiner Malerei immer wieder die soziale Ungerechtigkeit, die ihm im New York der 80er-Jahre begegnete, eingefangen. Das jedoch nicht ohne Humor. Denn ohne Humor keine Hoffnung. 
Während man vom Galeriebalkon bei Buchholz über die Fasanenstraße blickt, kann man sich gedanklich schon auf die Ausstellung bei Mehdi Chouakri einstellen, der in der gleichen Straße zu finden ist. Seit Neuestem aber auch in Reinickendorf, genauer gesagt in den Wilhelm Hallen, wo in der letzten Zeit einige aufsehenerregende Ausstellungen zu sehen waren. 
In den Wilhelm Hallen als auch in den Räumen in der Fasanenstraße zeigt Chouakri den Maler John M Armleder. Die Galerie in der Fasanenstraße zeigt der Meister der selbstreferentiellen Ironie kleinformatigere neue Werke, die seine übliche Arbeitsweise zwischen Zufall und Kontrolle aufgreifen. In den Wilhelm Hallen hat er eigens für den Raum eine Wandmalerei geschaffen, die sich auf die Stadtlandschaft Berlins bezieht, was nur passend ist für eine Galerie, die ihre Dependancen nun über die gesamte Stadt erstreckt. 
Außerdem wird Chouakri das Charlotte Posenenske Archiv in den Wilhelm Hallen eröffnen. Den Auftakt mach die Ausstellung "Serielle Formationen". Angelehnt an eine Show, die 1967 in Frankfurts Goethe-Universität gezeigt wurde. Jetzt, 55 Jahre später, werden im neu gegründeten Charlotte Posenenske Archiv Positionen von Posenenske, Sol Le Witt und Peter Roehr als Hommage an den damaligen Ausstellungsraum und einen ganz bestimmten Punkt der (Kunst)Geschichte zusammengebracht. 
Nach dem Ausflug nach Reinickendorf geht es, wieder zurück in Charlottenburg, weiter bei Contemporary Fine Arts. In Francesca Facciolas ersten Einzelausstellung mit der Galerie zeigt sie neue, fotorealistische Malerei und eine Skulptur. Die junge Künstlerin bezieht sich in ihren Bildern auf die Tiefenpsychologie C.G. Jungs und den Traum von einem Haus, den er einst hatte. "This House knows all that I've done" verwebt persönlich erlebtes mit einem kollektiven, gesellschaftlichen Unterbewusstsein. Die unheimlichen, psychedelisch anmutenden Bilder, geben so einen Überblick über kulturelle Einflüsse und Strömungen, die sich unbewusst in unser kulturelles Gedächtnis einschreiben.  
Crone Berlin stellet neue Werke des zwangsausgebürgerten Kubaners Hamlet Lavastida, dessen Arbeit auf der kommenden Documenta 15 zu sehen sein wird, aus. Aufgrund seines politischen Engagements für die Demokratie wurde Lavastida verhaftet und letztendlich ausgebürgert. Seitdem befindet er sich in Berlin im Exil. Alle gezeigten Arbeiten sind in dieser Zeit entstanden. Darunter sind Scherenschnitte, Videos, Stempelzeichnungen und Fototapeten. In ihnen geht es um Unterdrückung, Machtmissbrauch und die gewaltvollen Strukturen, derer eine Diktatur sich bedient. Darin zeichnet sich auch ab, was vor allem in der letzten Zeit wieder schmerzhaft deutlich wird: Dass die Kunst nie unpolitisch ist. Der Titel der Ausstellung "Two Two Three Nine" ist die Nummer, die ihm im kubanischen Gefängnis zugewiesen wurde und die bis heute die einzige Art der Identität ist, mit der seine ehemalige Regierung ihm zugesteht. 
Michelle Grabners Werke werden in der Galerie Efremidis ausgestellt. Seit mehr als 30 Jahren widmet sie sich den Formen, Mustern und Strukturen, aus denen sich die Welt zusammensetzt. Weil alle Formen immer auch politisch sind, sagt sie. Durch stete Wiederholung in ihrer Malerei kann man diese Muster erkennen und vielleicht durchbrechen. In ihrer ersten Ausstellung mit der Galerie zeigt sie neue Malereien, Bronzen und eine raumgreifende skulpturale Installation. Aus diesen verschiedenen Materialien ergibt sich ein Spannungsfeld, durch das man erst die gesamte Bandbreite ihrer künstlerischen Arbeit begreift. Im Schaufenster, das als eine Art zweiter Ausstellungsraum zu verstehen ist, ist eine Auftragsarbeit Günther Förgs für die METRO AG zu sehen. Die fünf großformatigen Farbfeldmalereien wurden vorher noch nie öffentlich gezeigt. Jetzt kann man sie auch außerhalb der Öffnungszeiten der Galerie in aller Ruhe betrachten. Bei Lars Friedrich kann man sehen, wie Hans-Christian Lotz Wanddekorationen und Multimediaelemente, die bald in einer neurologischen Praxis zu sehen sein werden, in den Galerieraum baut. Dazu gehört eine Blume, die auf einer Schiene vor und zurück fährt, ein großes Bild aus Metallelementen und eine Video-Sauna. Was man daraus macht, das überlässt Lotz den Besuchenden. Diese Art der De- und Rekontextualisierung ist Teil der Praxis des Künstlers, der so neue und oft überraschende Zusammenhänge herstellt.
Horst Antes großformatige Malerei ist in der Galerie Friese ausgestellt. Die bis zu 4,80 Meter breiten Bilder zeigen düstere Häuser, in denen der 1936 geborene Künstler das Trauma des Falklandkrieges verarbeitet. Die Häuser können auch als Gefäße von Leben und Lebensentwürfen betrachtet werden. Denn auch wenn die Bilder auf den ersten Blick düster und unbewohnt wirken, scheinen sie doch tief miteinander verbunden zu sein.
Zukunft und Anmut kann man bei Michael Haas finden. Der Maler Anton Henning zeigt seine Arbeiten dort unter dem Titel "Zukunft und Anmut, No.1". Der Künstler, der den Raum der Galerie in seine Komposition mit einbezieht und dabei ein Gesamtkunstwerk schafft, bedient sich immer wieder in der Kunstgeschichte. So baut er ganze Interieurs, die durch die Vergangenheit einen Blick in die Zukunft ermöglichen. Durch Möbel, Plastiken und Malerei kann man ganz eintauchen in das Henningsche Universum, das sich wild und aufregend zeigt. Auch die Galerie Max Hetzler hat ihre Räume in den letzten Jahren stetig erweitert. Vier gibt es mittlerweile, zwei davon in der Bleibtreustraße. Beide Räume werden nun vom Fotografen Thomas Struth bespielt. Die großformatige, genauestens komponierte Fotografie ist besonders nach der gebeutelten Zeit des letzten Jahres treffend. Sie erzählt mit der gleichen Schwere oder Leichtigkeit von Einsamkeit und Stille, von Neuanfang und Aufbruch. In der Bleibtreustraße 45 sind Aufnahmen aus dem Nuklearforschungszentrum CERN in der Schweiz zu sehen. Durch Struths Bilder versteht man erst, dass dort nicht Protonen, die uns nichts angehen untersucht werden, sondern geradezu das Menschsein an sich. Gleichzeitig ist eine Mecklenburgische Winterlandschaft des letzten Jahres präsentiert. In ihr versammelt sich all die Einsamkeit und das konzentrierte Vergehen der Zeit, wie man es erst im letzten Winter kennengelernt hat. Im Schaufenster der Galerie in der gleichen Straße sind die Familienportraits des Künstlers ausgestellt. Ein Thema, dem sich Struth seit 1985 widmet und das er konstant erweitert. Nicht minder umfangreich und eindrucksvoll ist die Präsentation des Werks von Günther Förg in den neuen Räumlichkeiten der Potsdamer Straße. EXPOSITION COLLECTIVE 1974 – 2007 umspannt drei Jahrzehnte seines Schaffens und ist die zweiundzwanzigste Einzelausstellung des Künstlers in der Galerie. Zusätzlich zu dieser raumgreifenden Ausstellung sind Förg's Arbeiten auch in der Fenstergalerie in der Goethestraße 2/3 zu sehen.
Fotografie ist auch in der Galerie Kicken zu sehen. Dort kann man in das Jahr 1973 eintauchen. Die Fotografien des Performance-Künstlers Klaus Rinkes, die 1973 im Moma ausgestellt wurden, werden hier präsentiert. Der Künstler setzt dabei seinen eigenen Körper als Werkzeug ein, um den Raum zu untersuchen. Dabei wird der Körper zum skulpturalen Element. Diese sogenannten "Handlungen" wurden durch schwarz-weiß Fotografien festgehalten, auf denen man versteht, wie Rinkes seine Versuche anordnete und die neben ihrer dokumentarischen Aufgabe selbst feinste Bild-Kompositionen sind.
Die mysteriösen Objekte und traumgleiche Geschichten Eva Koťátkovás begegnen uns in der Galerie Meyer-Rieger. Zusammen mit Meret Oppenheim sieht man die phantastischen Bildwelten der tschechischen Künstlerin. Unbelebte Objekte erklärt Koťátková zu aktiven Teilnehmern der Gesellschaft und weist ihnen einen Platz am Tisch zu. Ganz ähnlich geht auch Oppenheim in ihrem großen Werk vor – zwischen beiden Künstlerinnen lassen sich interessante formal-ästhetische Parallelen ziehen. Man sieht den immensen Einfluss, den die 1985, zwei Jahre nach Koťátkovás Geburt verstorbene Oppenheim noch immer auf eine junge Generation hat. Die bunte, hintersinnige Kunst der Malerin Conny Maier hängt bei Société. In der Seitenstraße des Ku'Damm kann man sich in den vielschichtigen und dichten Sujets verlieren und sich Fragen dazu stellen, wie der Mensch sich in der Natur verortet. Es sind Fragen nach Dominanz, nach Macht und Überlegenheit. Die ganze Bandbreite des inhärenten Konflikts zwischen dem Narrativ menschengemachter Kontrolle über die Natur spielt die Malerin in der Ausstellung mit dem Titel "Feels like Rabies" aus. Ganz bewusst von der Natur abgewandt sind hingegen die glatt schimmernden Skulpturen Gerold Millers, die man bei Wentrup erspäht. Die amorphen Formen erinnern an leere Werbetafeln und lassen die Leere des Konsums fast wieder begehrenswert erscheinen. Miller erweitert und erforscht dabei konsequent die grundlegende Frage danach, was das eigentlich ist, ein Bild.
In der Galerie Michael Werner sind Werke von Georg Baselitz zu sehen. Eines davon über vier Meter groß, nimmt fast den gesamten Raum ein. Umgeben ist es von schwarzen Linolschnitten. Immer wieder hat Baselitz mit dem Motiv des Adlers gearbeitet, so auch in dem Werk Stillleben still – Bildneununddreißig, was der Mittel- und Ausgangspunkt dieser Ausstellung ist. Im Kunsthandel Wolfgang Werner begegnen uns wiederrum die Arbeiten des Schweizer Surrealisten André Thomkins. Obwohl die Kategorisierung Surrealist auf den vielseitigen Künstler kaum zutrifft. Beeinflusst von Dada und in enger Zusammenarbeit mit Daniel Spoerri und der Eat-Art hat Thomkins sich nie auf eine Kategorie festlegen lassen. Er hat mit Keramik, mit Zeichnungen, Collagen und vielen weiteren künstlerischen Formen gearbeitet. In seinem Werk werden vermeintlich banale Gegenstände zu magischen Geschichten. Stroh, Gummi, Holz und Fundstücke vermengt er zu tiefen und berührenden Geschichten, von denen einige jetzt in Berlin zu sehen sind.