Jana Schröder
VIBR ANX 80
Gallery Openings—15 Sep 2023, 6 to 9 PM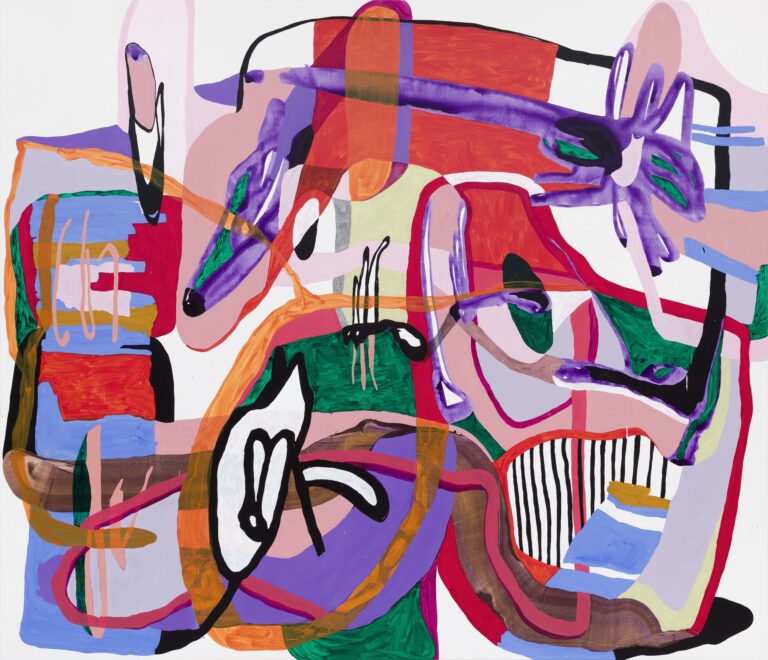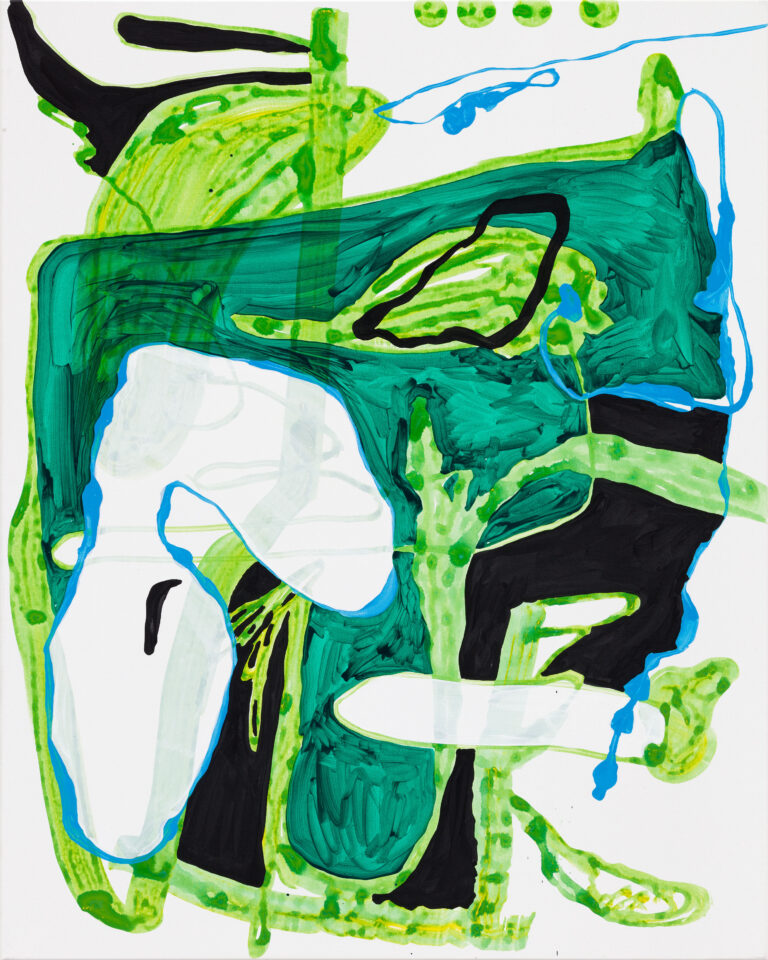 When it comes to painting, Jana Schröder has always imposed rules on herself. The works in her PERLASYNTHIC, NEUSEC, and HAWO series, however, which are now on view for the first time at Meyer Riegger, are different: Schröder works more freely, there are no longer any fixed rules. As the artist herself says, 
"I tried to do everything possible with colour here. The one rule here was probably that I was allowed to do anything."
These are some of the rules that are normally in force: only two colours, round shapes only, and no corners. Or: no interrupted lines, only continuous ones. If she breaks a rule, but the visual result makes sense, then adapted rules will follow. In this way, Schröder systematically re-evaluates the fundamental mechanisms of painting. These restrictions enable her to find the freedom of her own pictorial language time and time again.
Before Schröder began the PERLASYNTHIC series in 2021, she tended to work with oil paints. The paintings shown in the exhibition, however, are in acrylic. With this decision, Schröder presents her painterly oeuvre from a completely new perspective.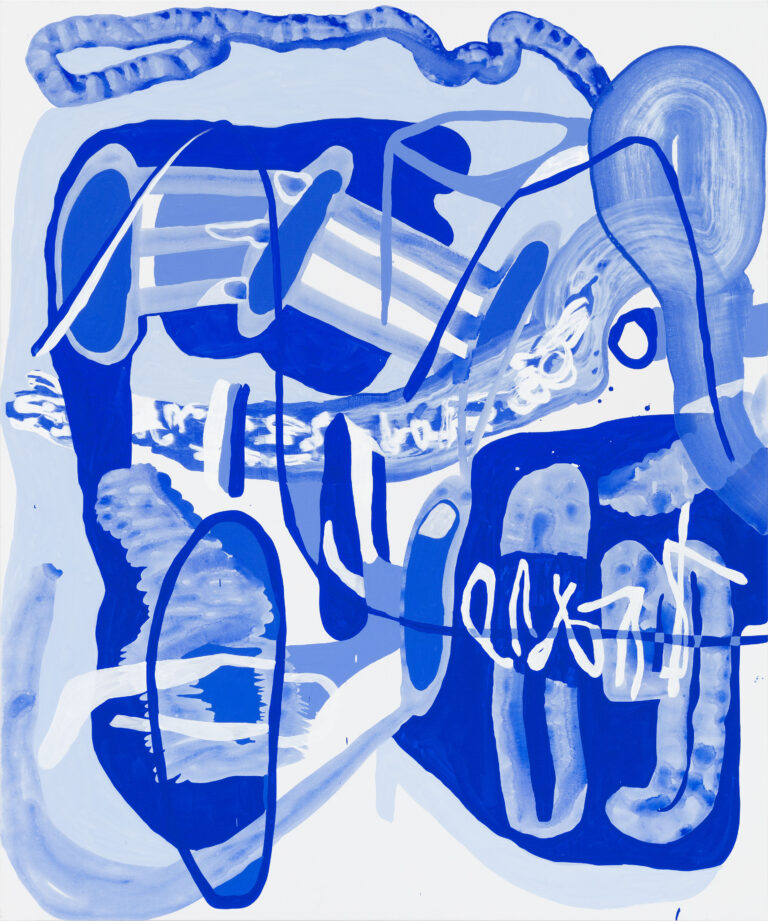 Jeremy Deller
In Rod We Trust
The work of the self-trained conceptual, video and installation artist Jeremy Deller is characterised by a strong democratic impulse. Deller's new piece In Rod We Trust is the next instalment of MR invites JM invites… (a billboard project). This project was developed by the artist Jonathan Monk (JM), together with Meyer Riegger (MR), for the façade of the Berlin gallery. Invited by Monk and Meyer Riegger, a number of artists in an ongoing project since 2022 create a changing series of works for a billboard adorning the outside wall on Joachimsthaler Str. 24, 10719, Berlin.
Already with his early language-based, graphic pieces Deller framed complex ideas on culture and its social and political context in a manner that is at once legible and accessible. Many of his early works took the form of t-shirts, posters, public signage, and other forms of printed matter that he continues to employ to this day. Circulating freely and outside of the established channels of the art world, these textual interventions sought out a not usual art public such as passersby.
His new work, which Meyer Riegger is now showing on the façade, is intended to also appeal to this audience. In an interview with AnOther Magazine, responding to the question of who was the greatest living artist he admired, Deller said: Rod Stewart. With the billboard, Deller pays homage to the singer, who was born as the son of Scottish immigrants in one of London's working-class districts: In Rod We Trust, it says on tartan.
Jeremy Deller (1966, London) lives and works in London. He studied Art History at the Courtauld Institute and at Sussex University. Deller won the Turner Prize in 2004 for his work Memory Bucket and represented Britain in the 55th Venice Biennale in 2013.