Bernhard Hoetger, Rudolf Belling, Hermann Blumenthal, Oskar Schlemmer
Skulptur!
Focusing the artistic medium sculpture our winter exhibition brings together four artists who, in different phases of modernism, have set essential impulses in the arts between 1900 and 1950. All four take the human figure as the starting point for their sculptural process.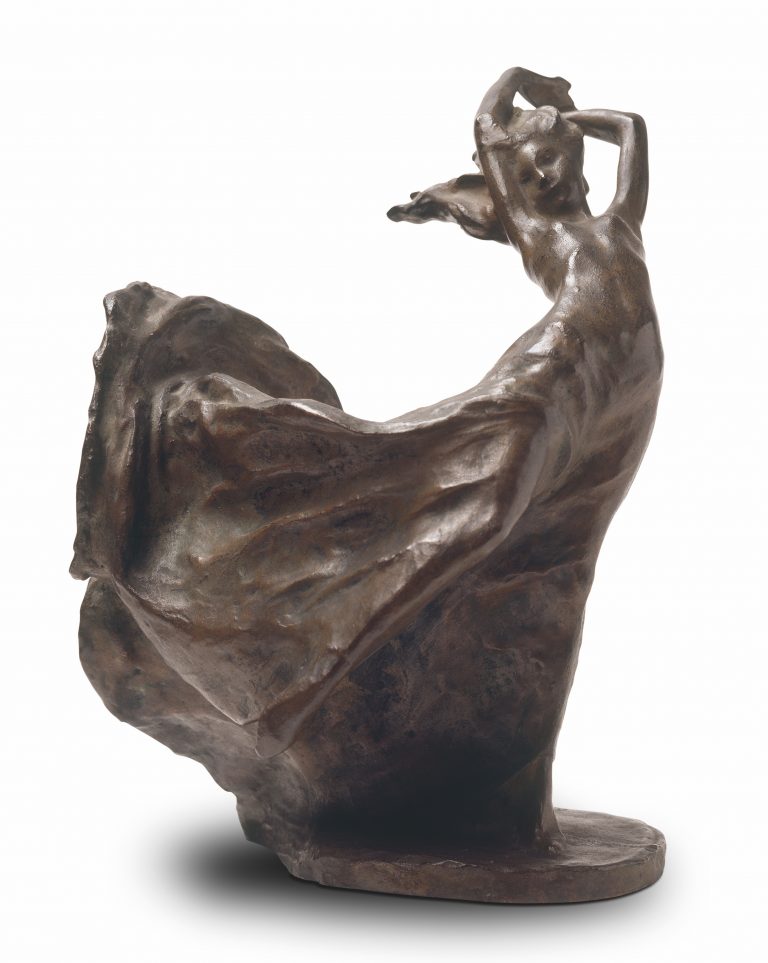 Bernhard Hoetger (1874–1949), educated at the Düsseldorf Art Academy, lived in Paris from 1900 onwards. In 1901 Julius Meier-Graefe and Samuel Bing signed him for their famous gallery La Maison Modern; numerous "statuettes décoratives" influenced by Art Nouveau are made. In 1903, Eugène Blot became his publisher and dealer. Hoetger exhibited at the Salon d'Automne for several years and got to know Maillol—both are considered the most important contemporary sculptors after Rodin; thus Hugo von Tschudi planned to acquire Hoetger's works for the Berlin National Gallery. Inspired by the dancer Loïe Fuller, who presented a unique spectacle to the Parisian public around 1900 with her widely swinging gown and electric light effects, Hoetger created the important Art Nouveau sculptures Loïe Fuller and La Tempête in 1901, which take the dynamics of movement as their central theme.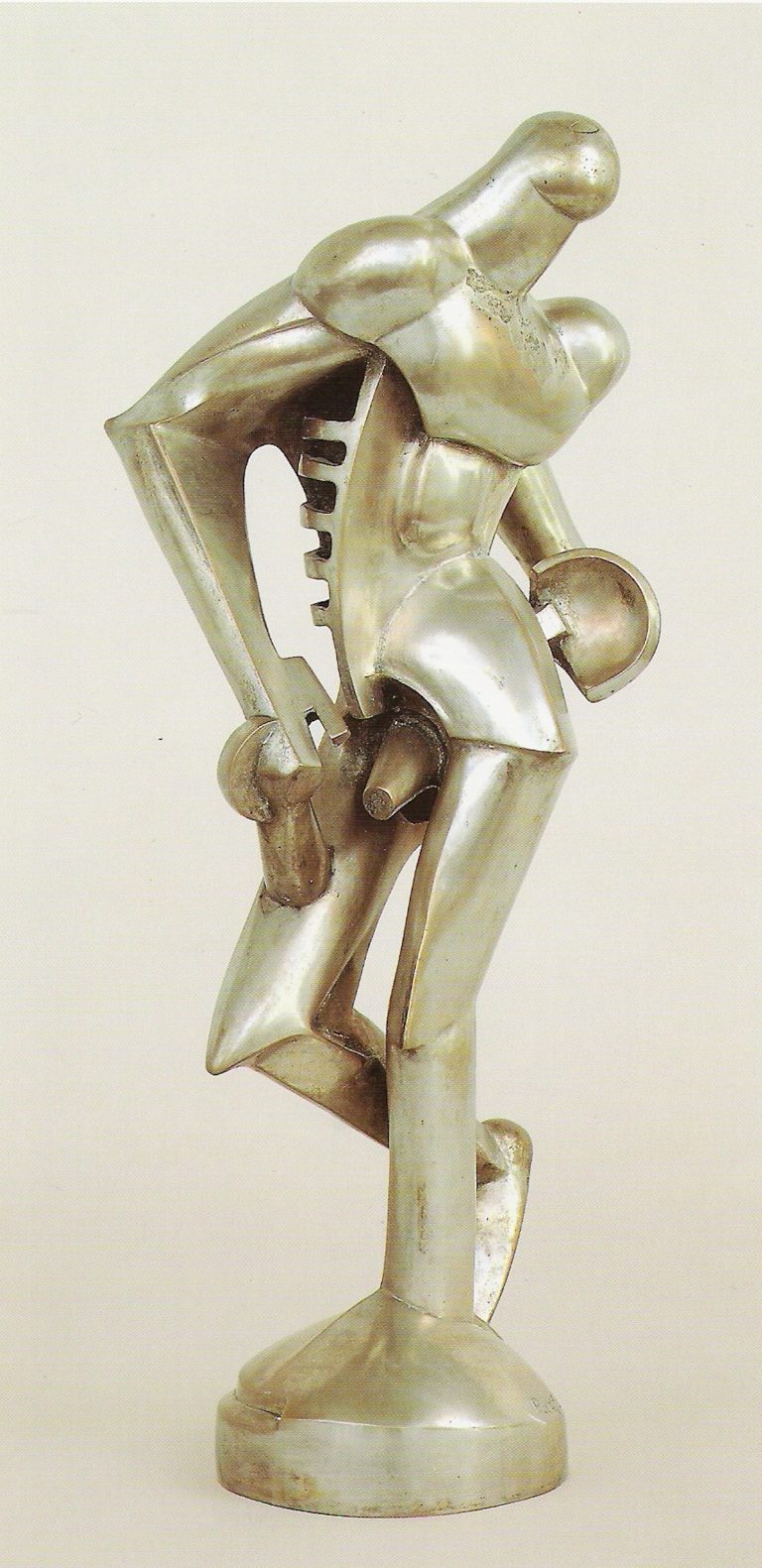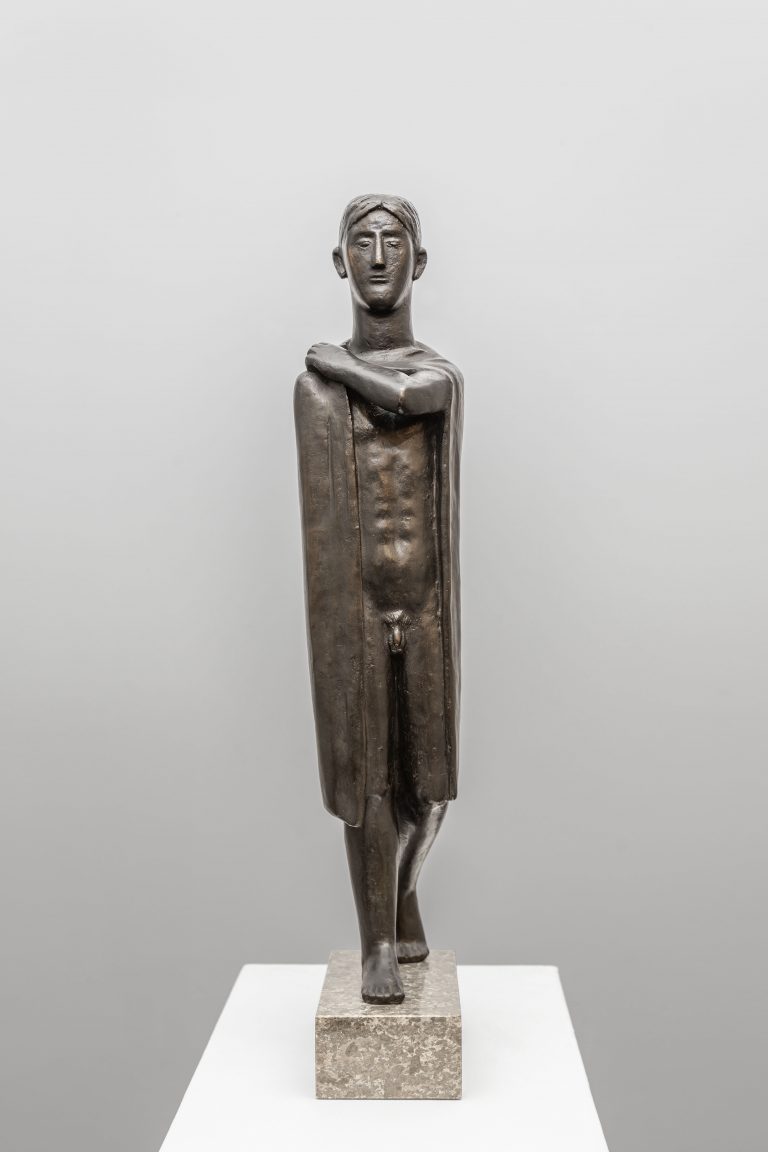 Hermann Blumenthal (1905-1942), a master student of Edwin Scharff, was awarded in 1930 the "Great State Prize for Sculpture of the Prussian Academy of Arts", combined with a study visit to the Villa Massimo in Rome. In 1932 he moved into his first studio in Nowawes near Potsdam. The Folkwang Museum acquired a sculpture, as did the Berlin National Gallery in 1936. Later Blumenthal belonged to the Klosterstraße studio community with Käthe Kollwitz, Werner Heldt and Ludwig Kasper. In 1936/37 he spent time studying in Rome and Florence, which was an inspiring and creative time for Blumenthal. In 1942 Blumenthal was killed in Russia at the age of thirty-six.
Rudolf Belling (1886-1972) moved into abstraction as early as 1920. He is regarded as a pioneer of modern sculpture. Belling described his work as a "synthesis of sculpture and space" and was honoured with a solo exhibition at the Nationalgalerie Berlin in the Kronprinzenpalais in 1924. Ludwig Justi acquired a wooden version of the Dreiklang. 1933 Berufsverbot by the Nazis and removal of his works works from public collections. Belling emigrated to Turkey in 1937 and returned to Germany in 1966.
His sculptures Dreiklang (1920), Organische Formen (1921), Skulptur 23 (1923) and Kopf in Messing (1925) rank among the major works of German sculpture in the 20th century.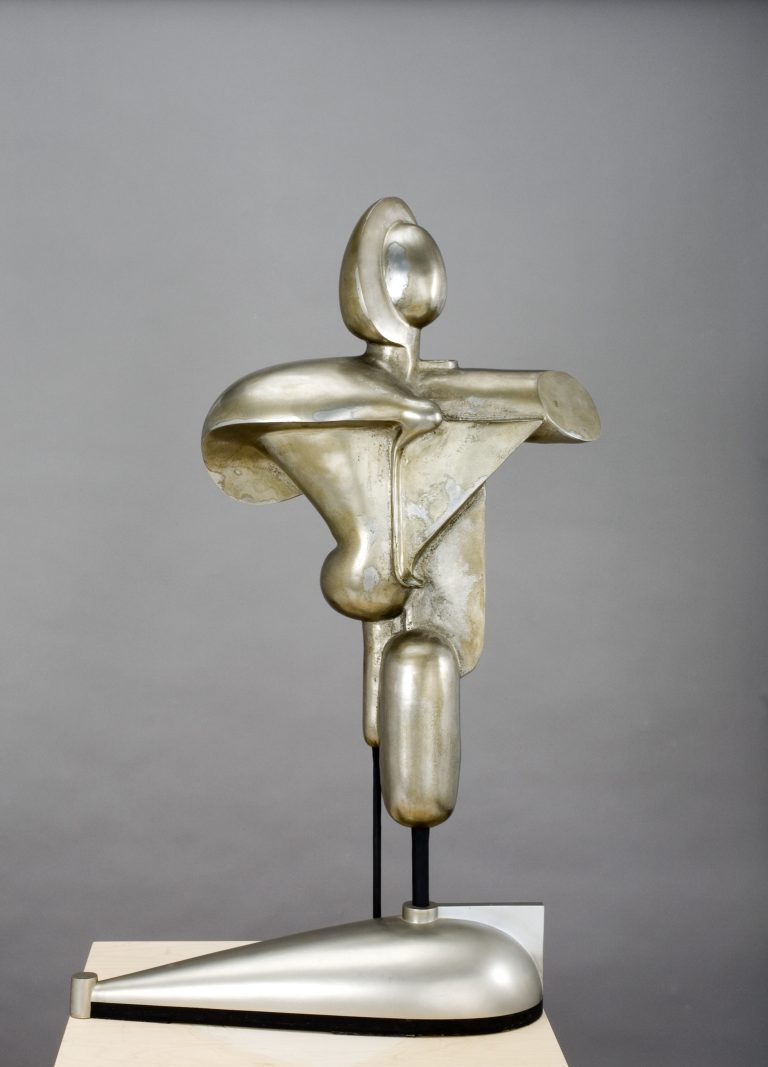 Oskar Schlemmer (1888-1943) studied at the Stuttgart Academy from 1906–09; friendship with Willi Baumeister. In 1912 he became a master student of Adolf Hölzel. 1914–18 Military service. 1920 appointed to the Staatliche Bauhaus in Weimar; workshops for mural painting, wooden and stone sculpture. 1922 Premiere of his Triadisches Ballet in Stuttgart. 1924 writes the programmatic essay Mensch und Kunstfigur for the Bauhaus publication 4. Schlemmer created his most important round sculpture Abstract Figure, Free Sculpture G (1921-23) while at the Weimar Bauhaus. This unique sample casting in stainless steel was made in 1961 from the original plaster and polished in a specialist company for steel door handles.