Gallery portrait
Kunsthandel Wolfgang Werner

by Christian Ganzenberg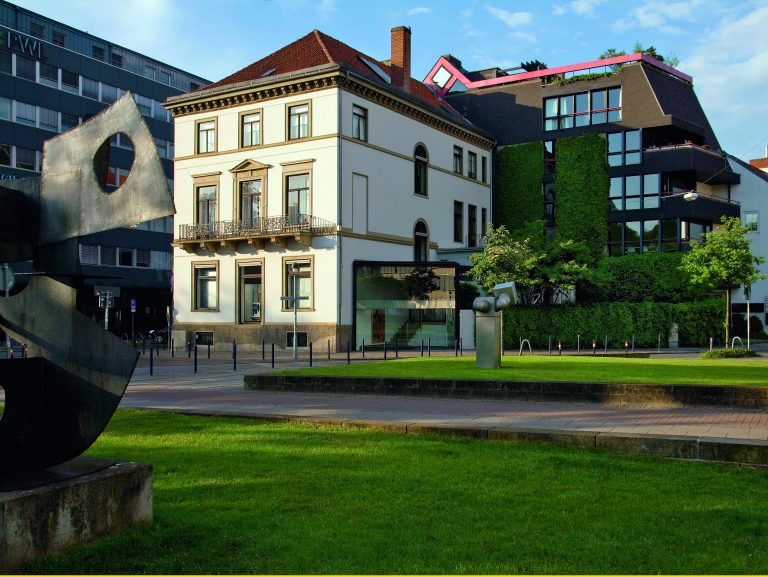 It's not just since the fall of the Wall and the legendary '90s that Berlin has been a veritable hub for art. On the contrary, the art market has a long tradition in our city. Kunsthandel Wolfgang Werner, whose roots can be traced back to Israel Ber Neumann's Graphisches Kabinett, is living proof of it. Founding his gallery on Kurfürstendamm in 1911, legendary publisher and pioneering art dealer I. B. Neumann went on to establish an entire network of Kabinett spaces throughout the Weimar Republic before moving to New York in 1924. The Voigt family continued to run its Bremen branch until 1970. It was then that Wolfgang Werner, a trained bookseller who grew up in northern Germany, gave up his art history studies to take over the gallery from Ursula Voigt.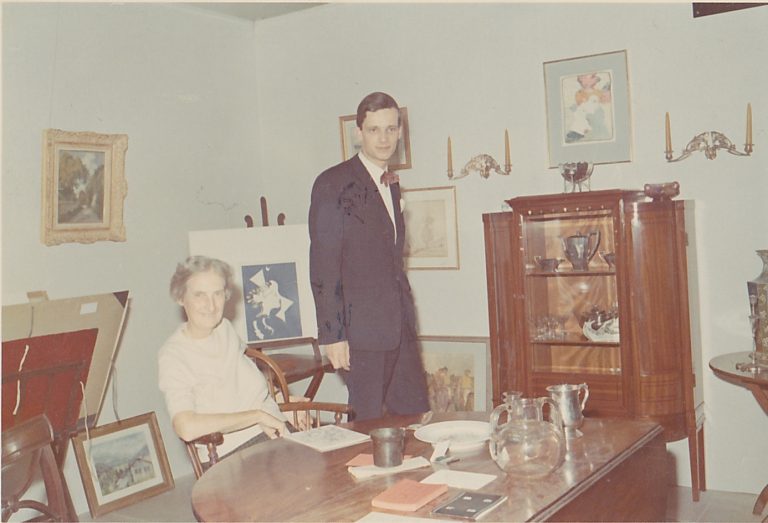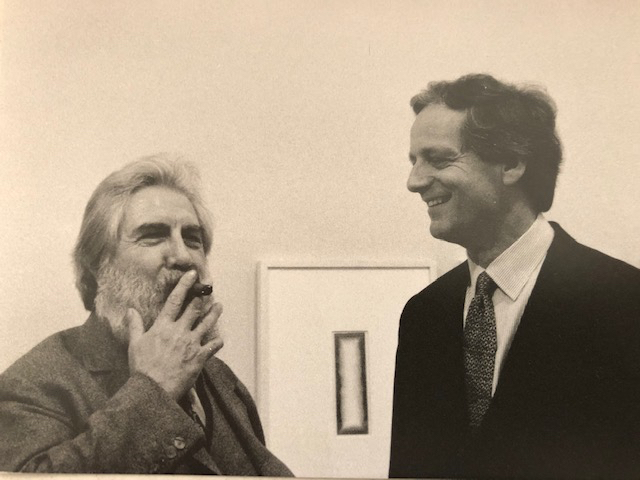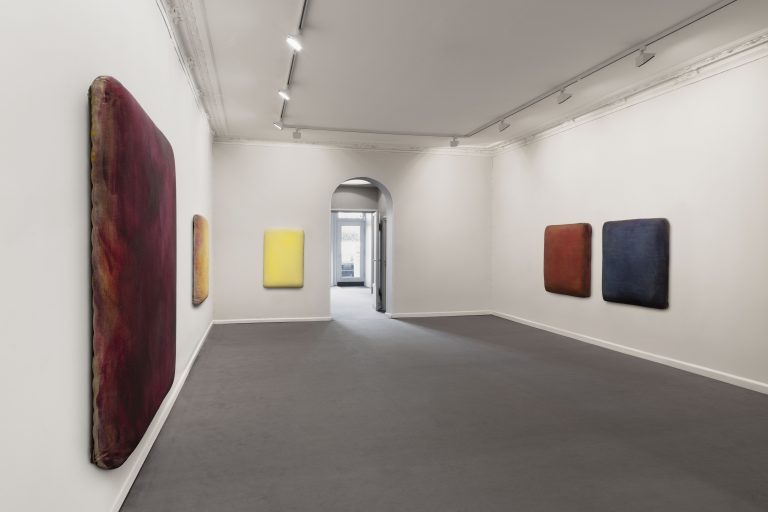 After running the gallery for two decades at Rembertistraße 1A in Bremen, Werner responded enthusiastically to the fall of the Wall by opening a Berlin location in 1991. Much like today, Berlin's upscale bourgeoisie was concentrated back then in the Fasanenstrasse area. This audience contributed to the gallery's aspirations in terms of artistic tradition and its dedication to artistic quality. From the very beginning, the gallery has strived to acquire knowledge and foster its artistic heritage. Scientific accuracy, continuity in programming, close cooperation, and refined presentation are the main principles behind Kunsthandel Wolfgang Werner. The gallery's artistic program stems from its history. Early European modernism, in particular its German and French artists, and postwar art are still at the core of the gallery's work today: Liebermann, Corinth, Modersohn-Becker, Vuillard, Belling, Dix, Nolde, Kirchner, Heckel, Klee, Beckmann, Ernst, Schwitters, Schlemmer, and Baumeister. This museum-sounding line-up could also be extended to include numerous first-class artists, since it is constantly invigorated and enriched by contemporary figures such as Jean Dubuffet, Antoni Tàpies, K.O. Götz, Almut Heise, Gerhard von Graevenitz, François Morellet, and Gotthard Graubner. The gallery's sophisticated approach to art can be seen not only in their meticulously presented exhibitions, but also in their regularly published, scholarly catalogues. Furthermore, Wolfgang Werner has co-authored numerous publications on "gallery saint" Paula Modersohn-Becker, which have become reference works for researchers and include, in particular, the catalogue raisonné of her paintings. For more than 50 years and with distinguished northern German restraint, the gallery has made an outstanding contribution to the reappraisal of early modernism. Since the gallery's anniversary couldn't be celebrated last year, we would like to offer our sincere congratulations. We tip our hats and look forward to the upcoming exhibitions. Chapeau!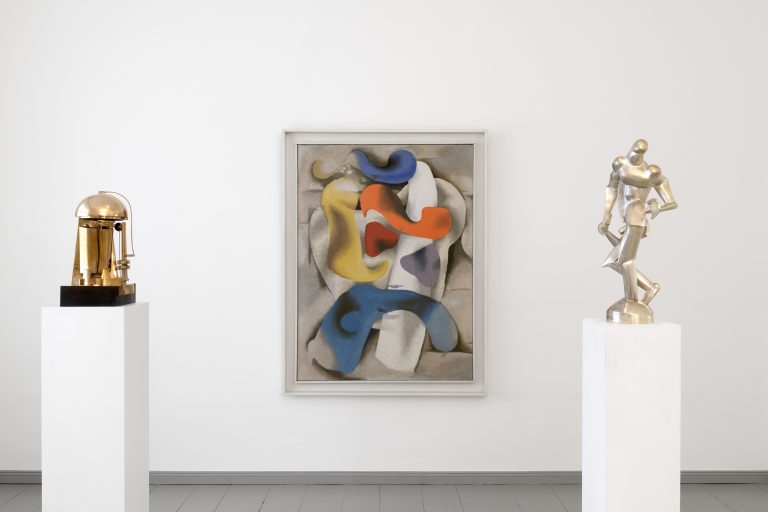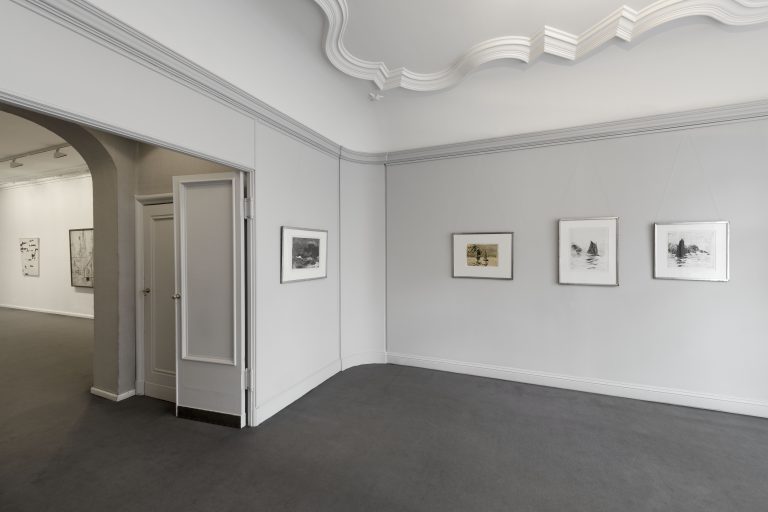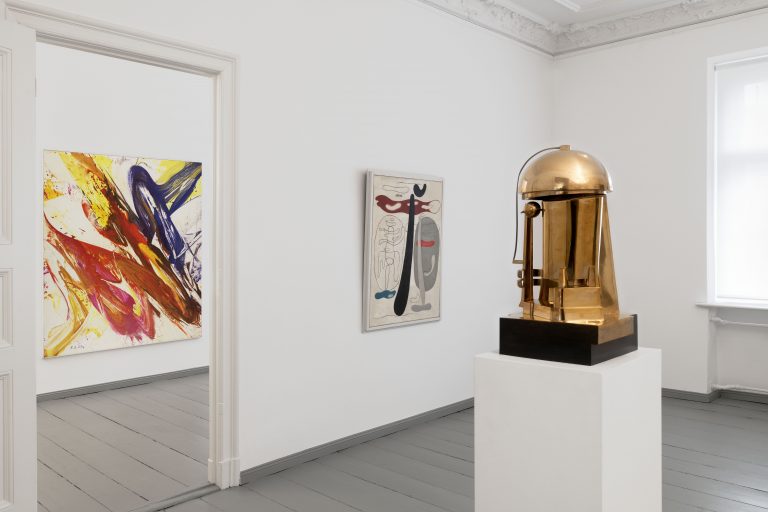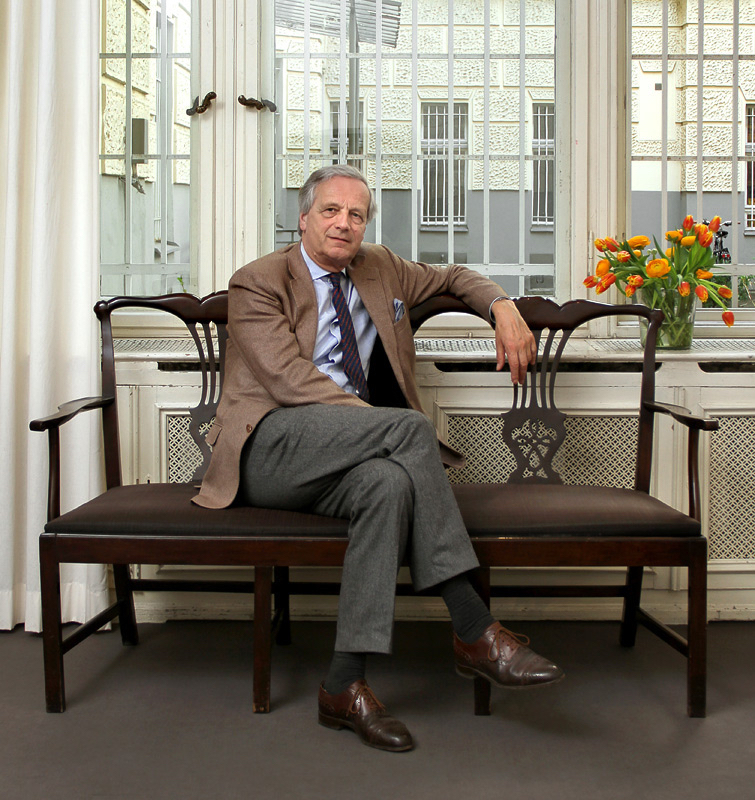 Nicht erst seit dem Mauerfall und den legendären '90er Jahren ist Berlin ein veritabler Kunststandort – im Gegenteil: Der Kunsthandel hat in dieser Stadt eine lange Tradition. Ein lebendiger Beweis dafür ist der Kunsthandel Wolfgang Werner, dessen Wurzeln sich bis zu Israel Ber Neumanns Graphischem Kabinett zurückverfolgen lassen. Der legendäre Verleger und Kunsthandelspionier I. B. Neumann entwickelte aus seiner 1911 am Kurfürstendamm gegründeten Galerie ein ganzes Netzwerk von Kabinetten in der Republik, bevor er 1924 nach New York übersiedelte. Die Bremer Dependance führte die Familie Voigt weiter, bis 1970 der in Norddeutschland aufgewachsene, gelernte Buchhändler Wolfgang Werner sein Studium der Kunstgeschichte aufgab und die Galerie von Ursula Voigt übernahm. Nachdem Werner die Galerie zwei Jahrzehnte in der Rembertistraße 1A in Bremen geführt hatte, kam 1991 als enthusiastische Reaktion auf den Mauerfall auch ein Standort in Berlin hinzu. Damals wie heute ist das gehobene Berliner Bürgertum in der Fasanenstraße zu Hause und mit diesem Publikum gingen auch der kunsthistorische Anspruch und das Bekenntnis zur künstlerischen Qualität einher. Seit den ersten Tagen strebt die Galerie nach Erkenntnisgewinn und Pflege ihres künstlerischen Erbes. Wissenschaftliche Genauigkeit, programmatische Kontinuität, vertrauensvolle Zusammenarbeit sowie Vermittlung auf höchstem Niveau sind dabei die vornehmlichen Maximen im Kunsthandel Wolfgang Werner. Das künstlerische Programm der Galerie leitet sich aus ihrer Geschichte ab; bis heute steht die klassische europäische Moderne, mit Fokus auf deutschen und französischen Künstler:innen, sowie die Kunst nach 1945 im Zentrum der Galeriearbeit: Liebermann, Corinth, Modersohn-Becker, Vuillard, Belling, Dix, Nolde, Kirchner, Heckel, Klee, Beckmann, Ernst, Schwitters, Schlemmer und Baumeister. Diese museal klingende Liste lässt sich um zahlreiche Hochkaräter erweitern und wird zudem – erfrischenderweise – immer wieder um zeitgenössische Positionen bereichert, wie Jean Dubuffet, Antoni Tàpies, K.O. Götz, Almut Heise, Gerhard von Graevenitz, François Morellet oder Gotthard Graubner. Der anspruchsvolle Umgang mit Kunst zeigt sich nicht nur in den sorgfältig präsentierten Ausstellungen, sondern auch in den regelmäßig erscheinenden Katalogen mit wissenschaftlichem Anspruch. Darüber hinaus hat Wolfgang Werner über die "Galerieheilige" Paula Modersohn-Becker zahlreiche Publikationen mitverfasst, die Standardwerke der Forschung sind, darunter nicht zuletzt das Werkverzeichnis ihrer Gemälde. Mit der vornehmen norddeutschen Zurückhaltung macht sich die Galerie nun seit mehr als 50 Jahren um die Aufarbeitung der klassischen Moderne verdient. Da das letztjährige Galeriejubiläum nicht gefeiert werden konnte, gratulieren wir herzlich, ziehen unseren Hut und freuen uns auf die kommenden Ausstellungen. Chapeau!