Gerd Rohling
Überall ist Alles
Opening—10 Feb 2023, 6 to 8PM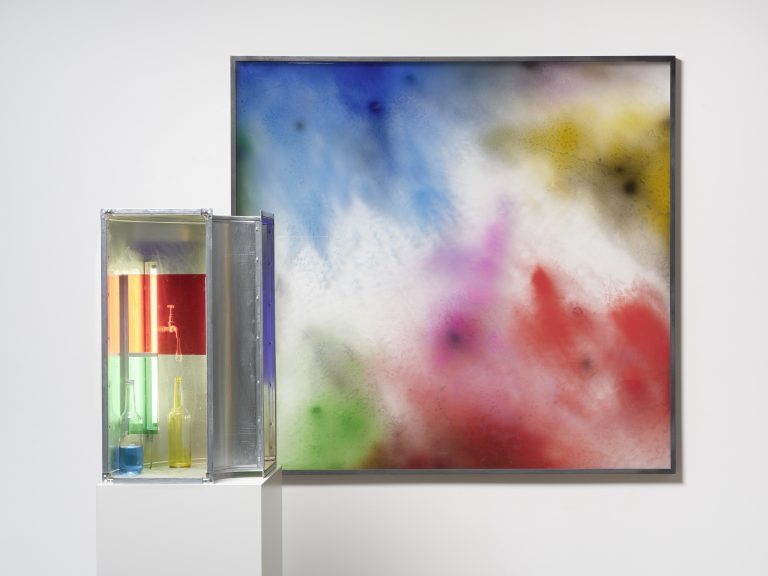 Since his studies in the 1970s with professors Gerhard Bergmann and Karl Horst Hödicke in Berlin, Gerd Rohling (*1946 in Krefeld) has been equally devoted to object art and painting. Exemplary is his installation Wasser und Wein (Water and Wine) at the Venice Biennale curated by Harald Szeemann in 2001 and at the Hamburger Bahnhof in Berlin in 2003—with startling transformations of plastic waste into antique glass vessels.
The extensive, multi-layered exhibition Überall ist Alles will be on view in the gallery space at Niebuhrstraße 5. The works include paintings, photography and video works. Other idiosyncratic painterly works of the series Momenti Colorati will be presented  at Kunst Lager Haas.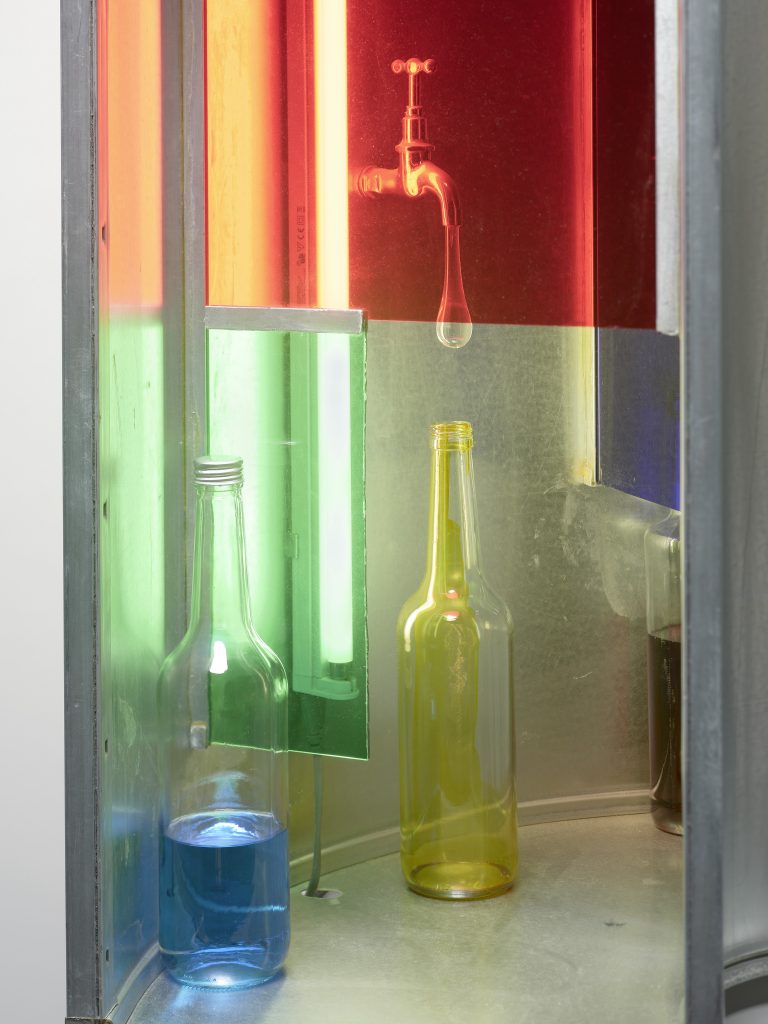 Gerd Rohling lives and works in Berlin. His works have been exhibited, mostly in conjunction with working residencies, at various biennials and museums in Italy, Africa, India, Brazil, the USA and Germany.
The artist will be present at the openings. A catalog in German and English will be published to accompany the exhibition. For further information please contact contact@galeriemichaelhaas.de.