a(r)rival
Group Show with Hannah Blumas, Julian Charrière, Marta Dyachenko, Abie Franklin, Richard Green, Andreas Greiner, Daniel Hölzl, Klaus Jörres, Anton Roland Laub, Simon Mullan, Florian Neufeldt, Monty Richthofen, Marie von Heyl, Jonas Wendelin
Location—Lobe Block, Böttgerstraße 16
Opening—26 Apr 2023, 6 to 9 PM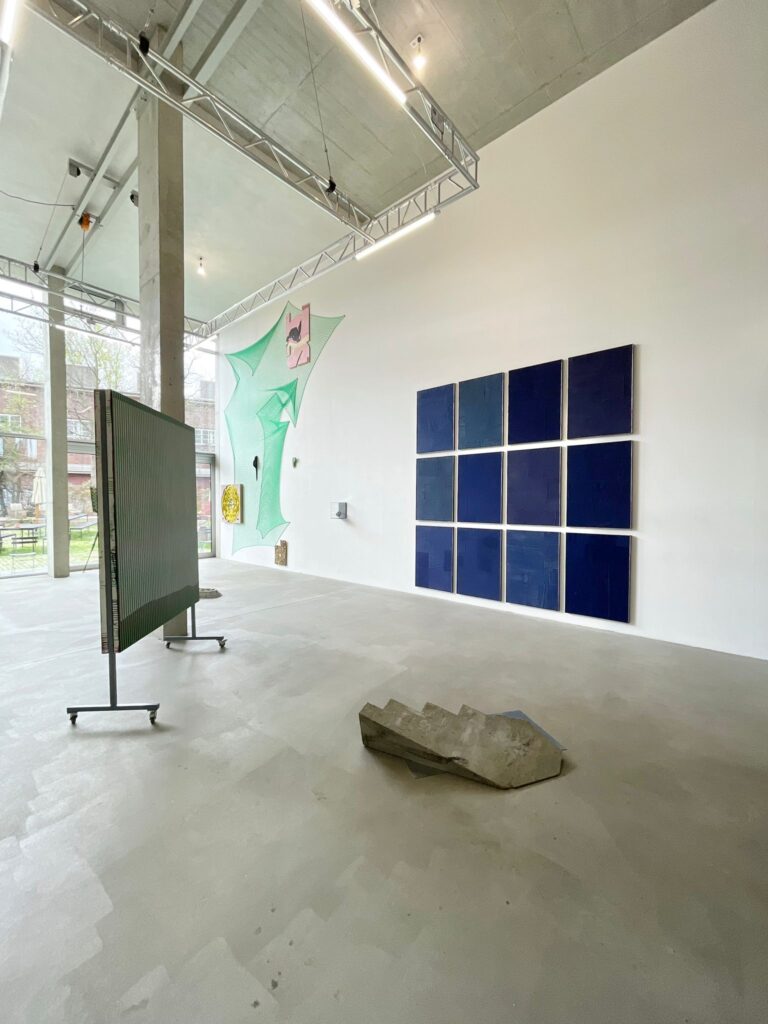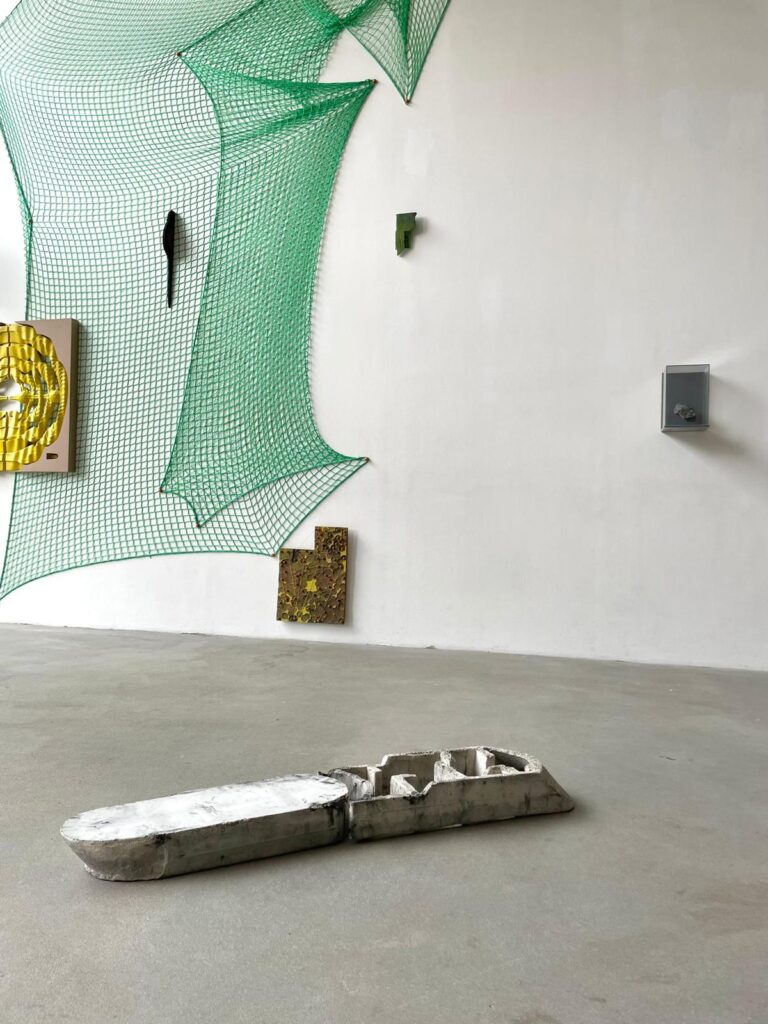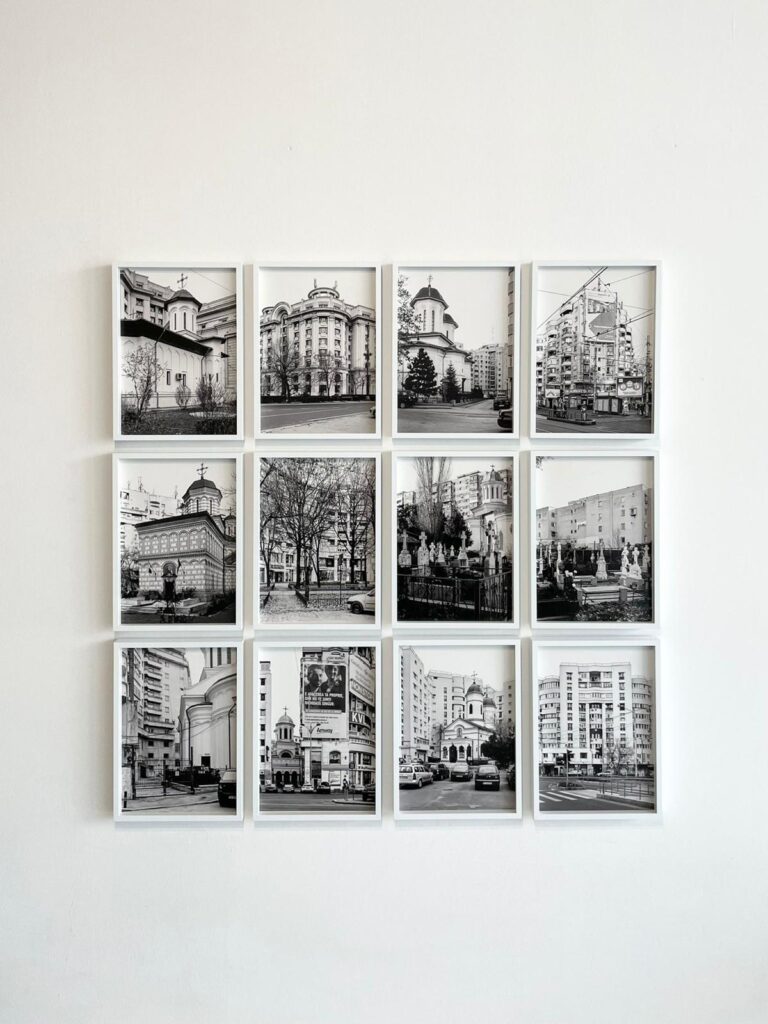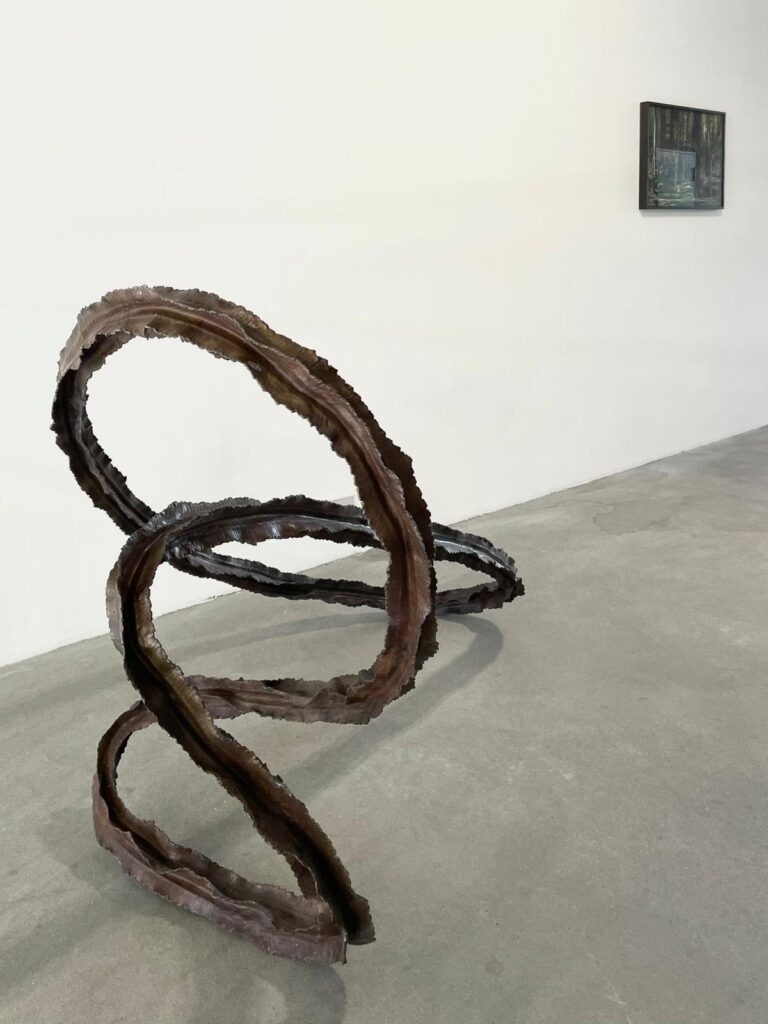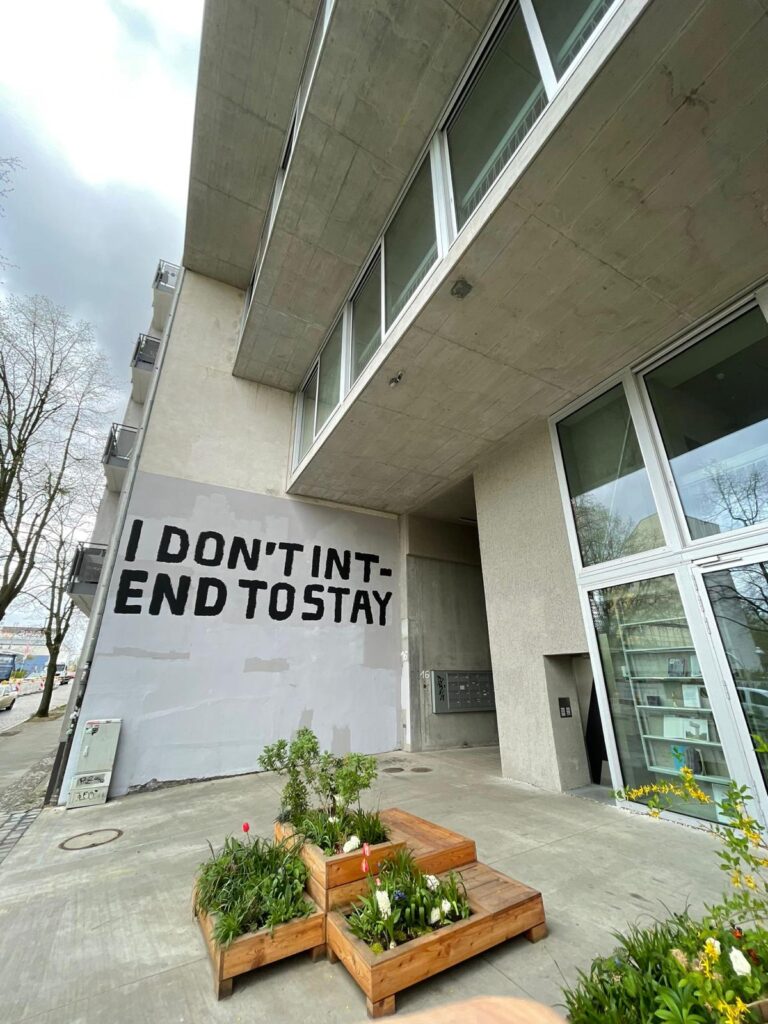 The sculptures, paintings, site-specific and text-based works of the show probe individual human sensations associated with the idea of an arrival, physically, emotionally, or intellectually, deliberately conceived in theses broad terms. The exhibition's title combines this reference with the concept of a rivalry. The story of an arrival is always a story of both a fresh start and something left behind. The inevitable result is a rivalry between a place A and a place B—between the feelings and memories bound up with the old and familiar and those aroused by the potentiality of the new. The exhibition surveys these tensions that unfold in the intermediate realm of states, scenes, and spheres: from home to refuge, from the interior into the great wide open, from the bowels of the earth to dizzy heights and back underground. Last but not least, a(r)rival confronts us with diverse materials in a variety of forms, contexts, and functions—as both heralds of a new start and witnesses to past times. 
Andrej Dúbravský
Anxiety of Subimago
Opening—28 April 2023, 6 to 9 PM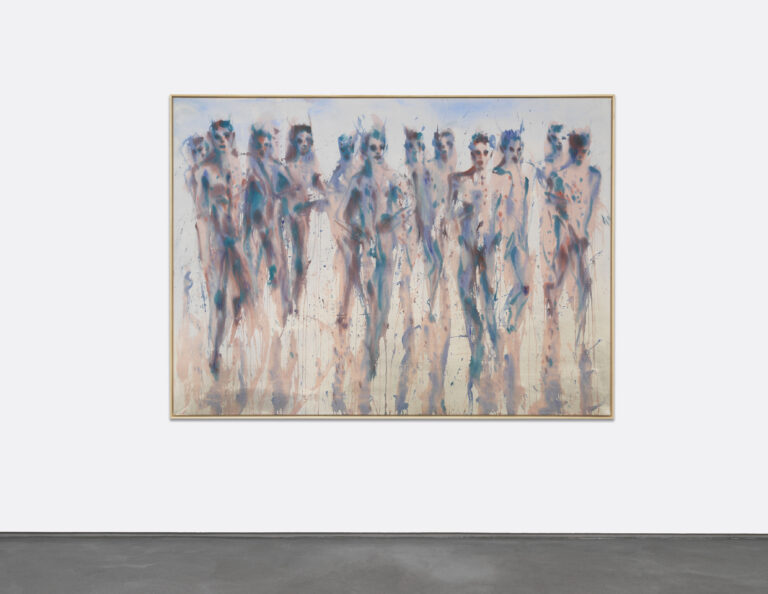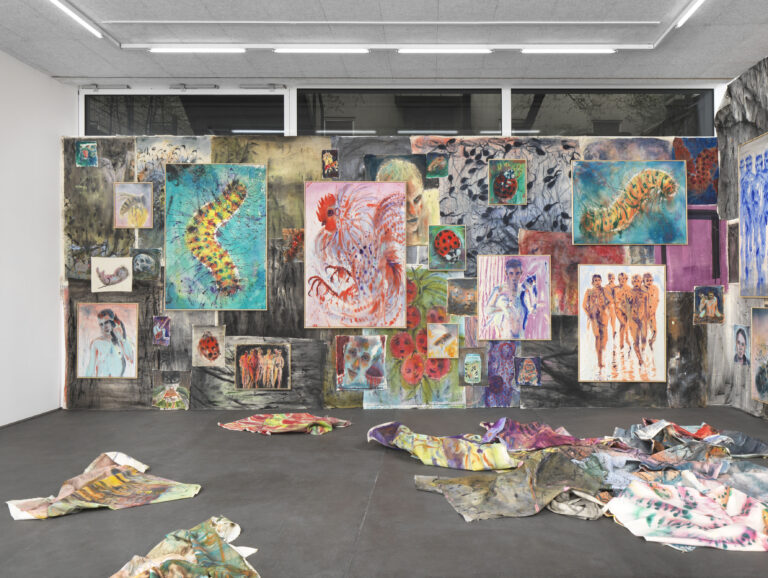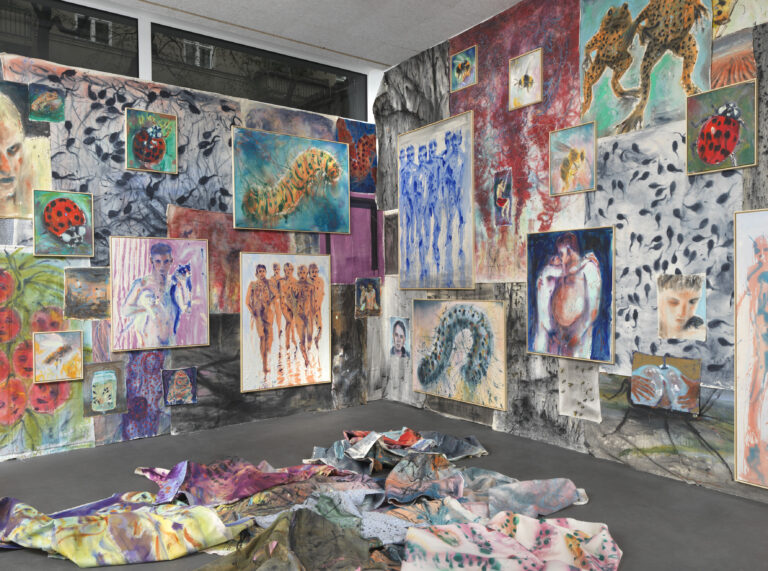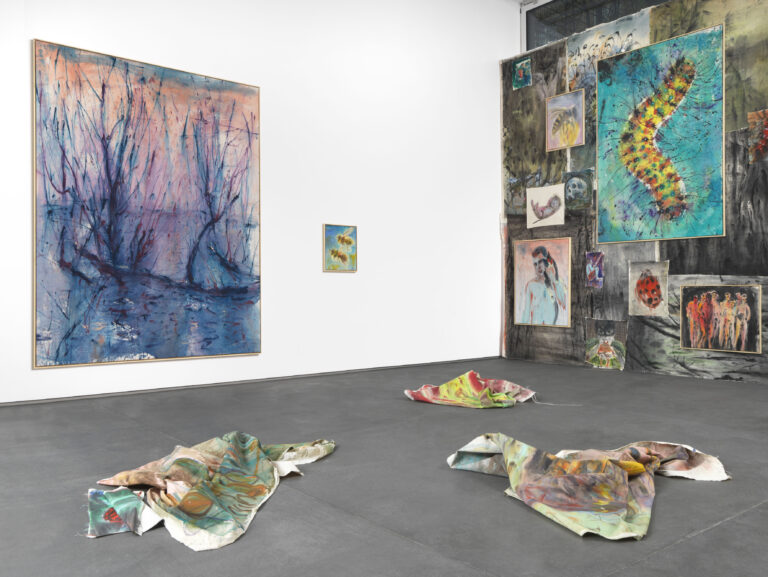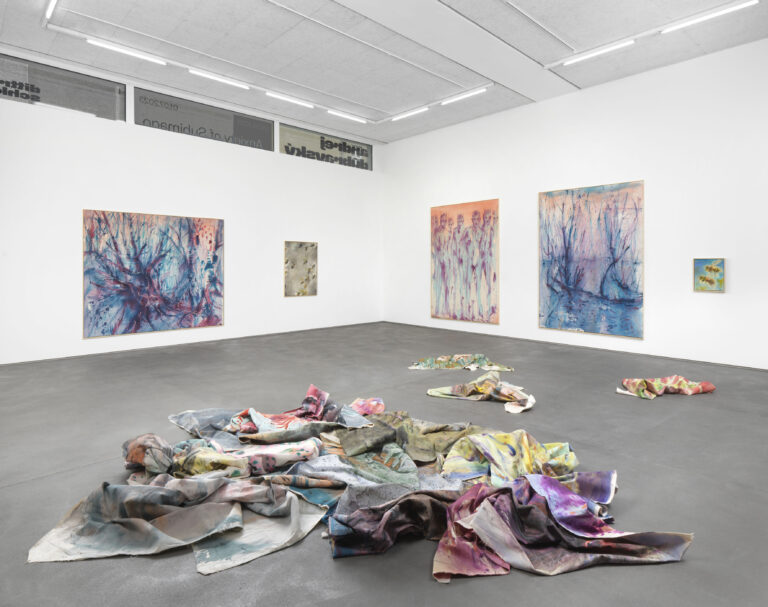 "At his most painterly, his outlines bleed into body, and the borders between expression and accident blur. Some of his compositions teeter right on the precipice of falling apart, held together 'just so' by only the most lightly worn technique, and an eye that knows an awful lot about the historical canon. The latter has seen enough to know that the nature of the pictorial imaginary is always in flux. In their many-coloured coolness, Dúbravský's figures are contemporary subjects."
Excerpt from Andrej Dúbravský, Naturist by Nadim Samman, Last Party for Diversity, Museum Bensheim, 2022
Dittrich & Schlechtriem are pleased to present our fifth solo show with Andrej Dúbravský. Titled Anxiety of Subimago, the exhibition opens on the occasion of Gallery Weekend Berlin, Friday, April 28, 2023 and is on view through July 1, 2023. The exhibition is open for previews beginning on Wednesday, April 26, and continuing through Friday, April 28, from 11 AM to 6 PM.
Dúbravský presents an empathetic yet critical study of the environment and its progressing devastation. The Anxiety of Subimago points to an unresolved tension between humankind and nature, resulting in frustrating restlessness akin to an adolescent subimago state—a winged preadult life stage of the delicate-looking mayfly. Over a layered wall, an installation of molted studio canvases, Dúbravský presents a series of new large-format acrylic paintings on canvas with sweaty renderings of huddled running bodies paired with deserted landscapes and small-format portraits of pollinating bees and insects in varying states of metamorphosis.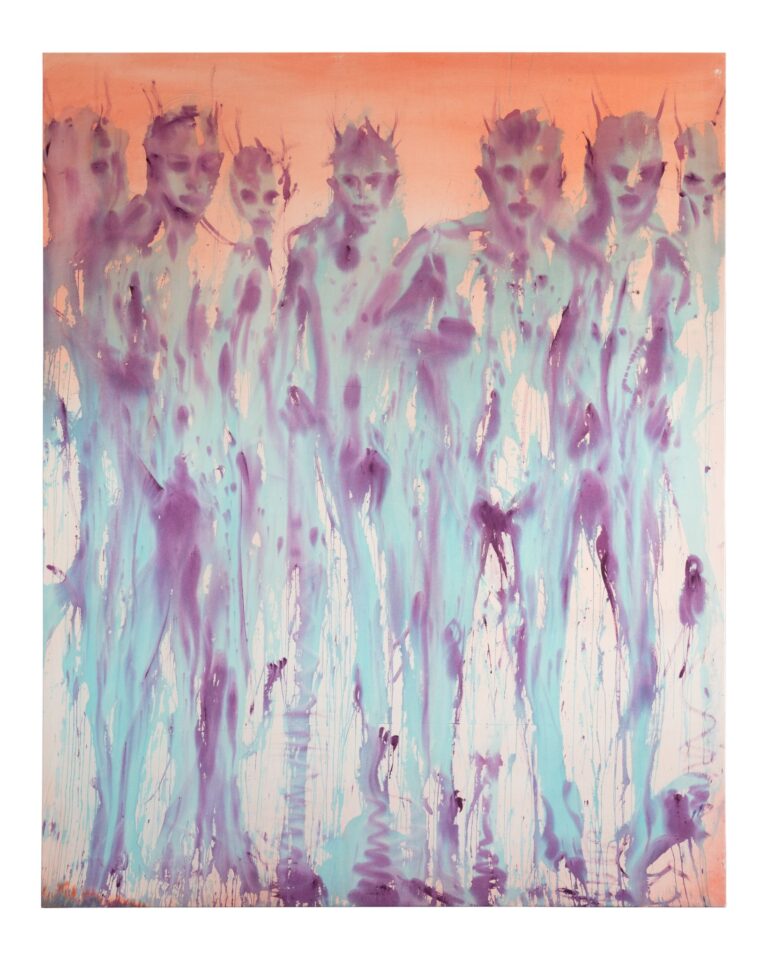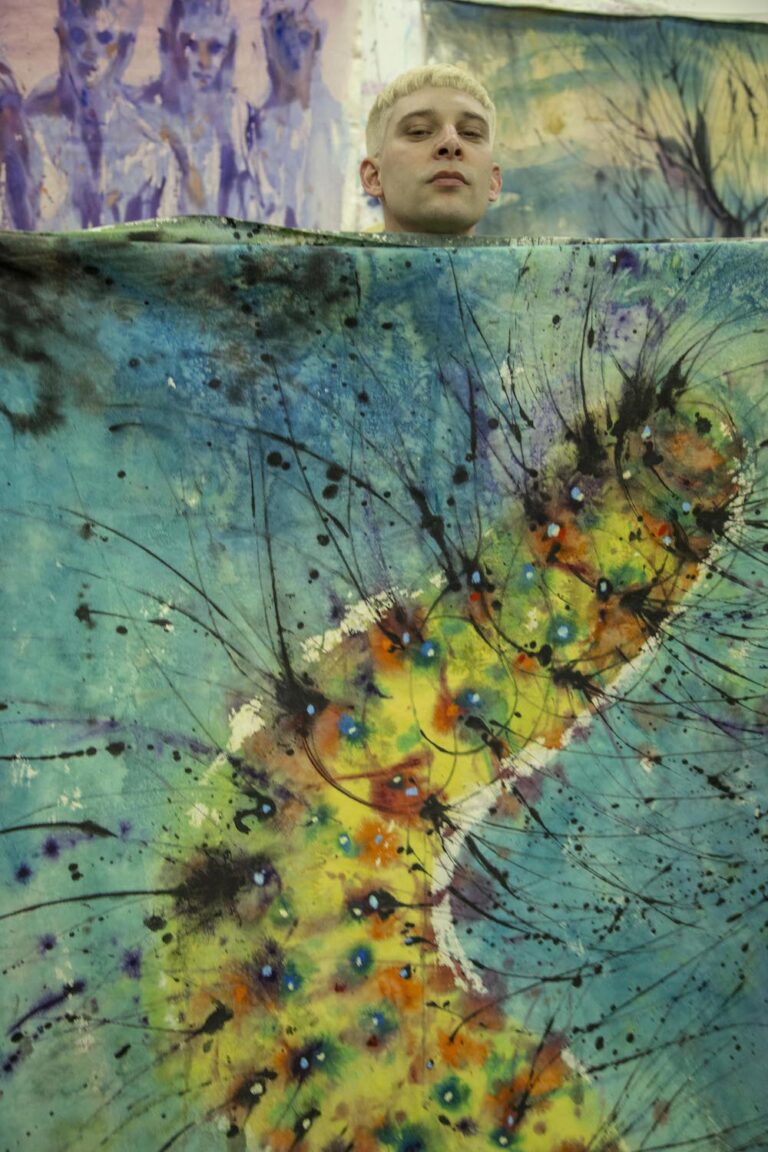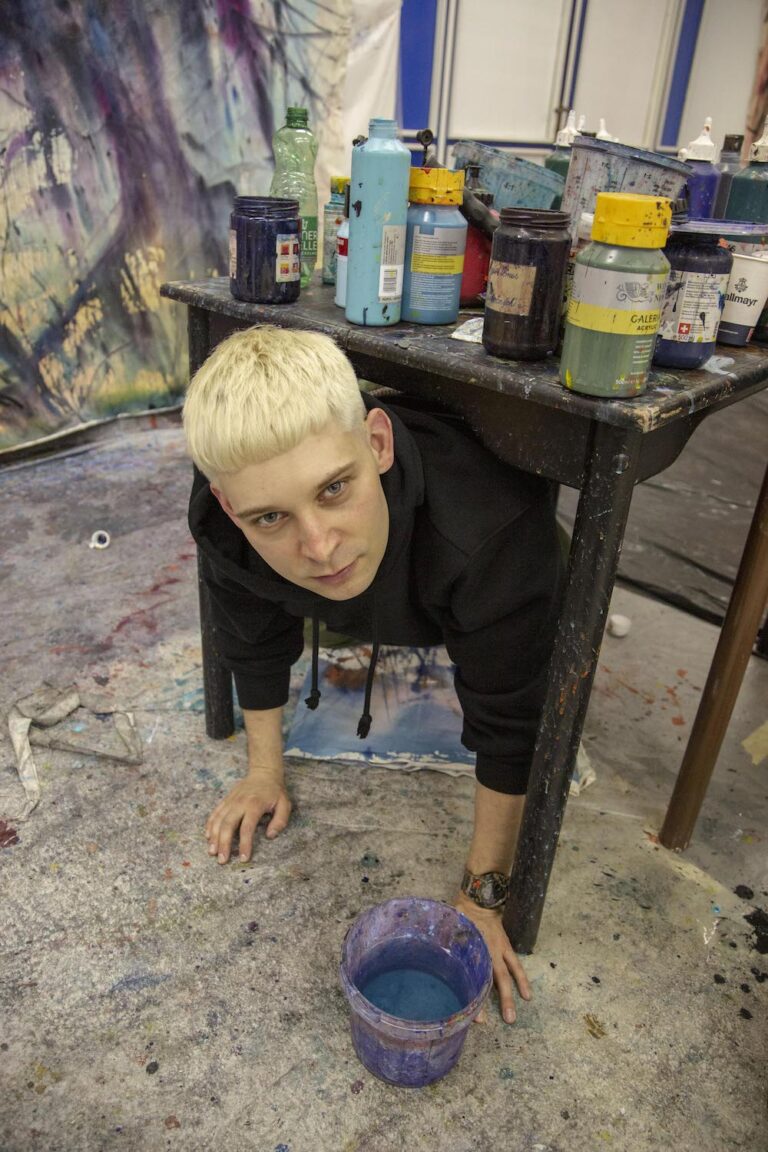 For when you make marks with paint on canvas using brushes or perhaps sometimes fingers, too they become useful and pleasurable to all of us because they so clearly and without any restraint speak of your loves and all the people, animals and all they other aspects of nature you cherish—flowers and leaves, water.
Excerpt from Beautiful Paintings Made Just Now, Sir Norman Rosenthal, 2018
Champagne Performance: Toxic Man with writer Frédéric Schwilden
Saturday, 29 April 2023, 4 PM
Location— Linienstraße 23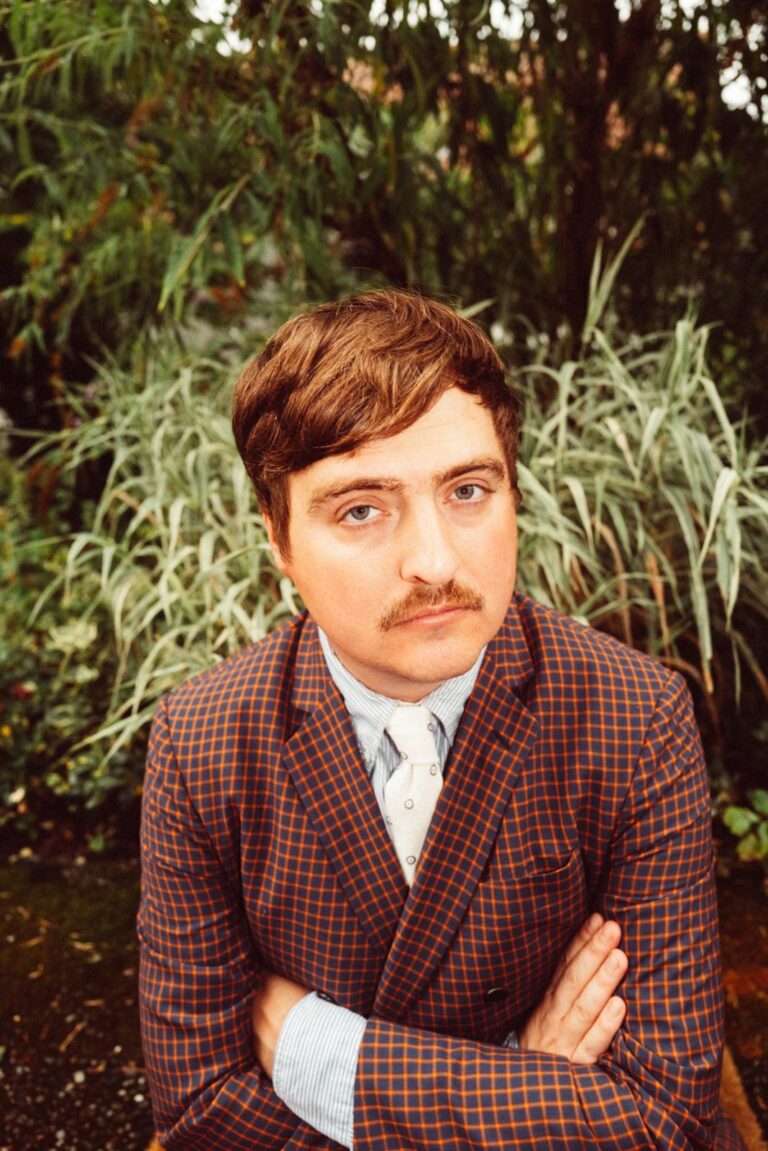 Writer Frédéric Schwilden reads from his newly released novel Toxic Man (Piper-Verlag), drinks champagne, and chats with art critic Silke Hohmann about genuine drugs, wrong guys, and genuinely good art. 
His father dies, he gets married. His biggest photography exhibit to date opens in Cologne. The narrator is on the verge of his breakthrough as an artist. His wife is having their first child and falls into a depression. His cousin drinks to the point of organ failure, his best friend disappears in the sea. He himself butts his head against the wall until he passes out. And then?




Toxic Man is an autofictional story about escaping the terror of the middle class. About self-invention, self-presentation, and near self-annihilation.
The reading will be in German language.