Gallery portrait
Dittrich & Schlechtriem
by Beate Scheder
When asked what unites the artists of Dittrich & Schlechtriem, André Schlechtriem has an astonishing answer ready: they are all outsiders. People who already stood out from their class at the academy because of their nature or their approach to art, like Julian Charrière, for example, or Andreas Greiner. Both studied under Olafur Eliasson. One was the youngest in the class, the other the oldest. Both had their first solo gallery show at Dittrich & Schlechtriem.
Horizons was the name of Charrière's show. On display were photographs that looked like shots of majestic mountain peaks, but were actually small landscape models built by the artist on construction sites around Berlin. The show also set the direction for Dittrich & Schlechtriem: it was the gallery's opening exhibition.
That was in September 2011, at the gallery's first location on Tucholskystrasse, where Schlechtriem's business partner Lars Dittrich had previously had his Pool Gallery. This was no debut for Schlechtriem either: he had opened his first gallery in New York in 2006, at the age of twenty-seven. Two years later, the financial crisis erupted, and the gallery failed. "What I did in New York was not well thought out at all," he explains today, "That's why it was a complete flop." He speaks of hubris and ideas that didn't pan out. He moved to Berlin—temporarily to begin with, then permanently—where he ran the Schlechtriem Brothers Gallery with his brother until he was asked by Dittrich to undertake this new venture with him.
He calls their decision at the time to introduce themselves with a young artist like Charrière an experiment. "But I already knew that it was good and that I just needed to infect people with my enthusiasm," says Schlechtriem. The experiment was a success, both for Charrière and the gallery. After ten years they have reached a phase where their work is bearing fruit. They intend to add a second location in Cologne soon, but only when a large celebration is possible again.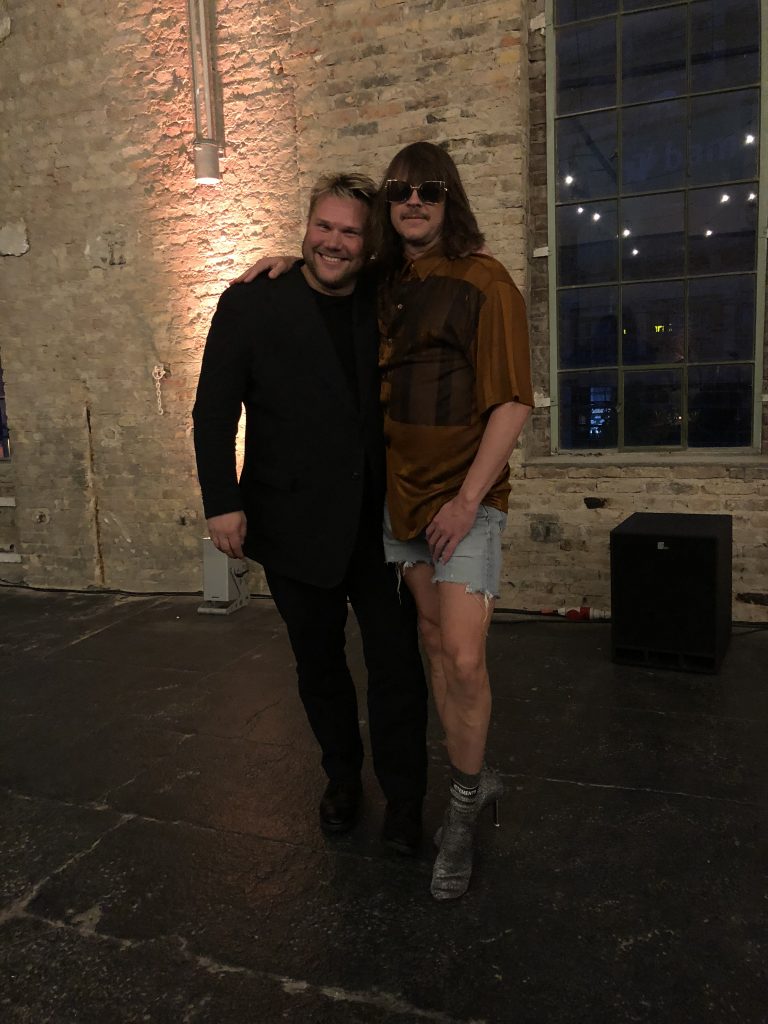 The gallery also went its own way in 2020, the year of the Coronavirus. Its Berliner Luft series became a real talking point: while everyone else was trying to outdo each other with virtual showrooms, Dittrich & Schlechtriem opened a new small show every week that could only be viewed on site and not digitally—totally analog. What also sets Dittrich & Schlechtriem apart is that they publish a catalogue for every exhibition in order to reach those people who would rather hold something in their hands than click through websites. Schlechtriem emphasizes that an openness toward different audiences is important to him; he doesn't want to put anyone off from visiting.
But for all his love for his clientele, Schlechtriem then goes on to say that he actually runs the gallery for himself alone. "As long as I am interested, everything is fine. But I am absolutely delighted if someone else is enthusiastic about it too."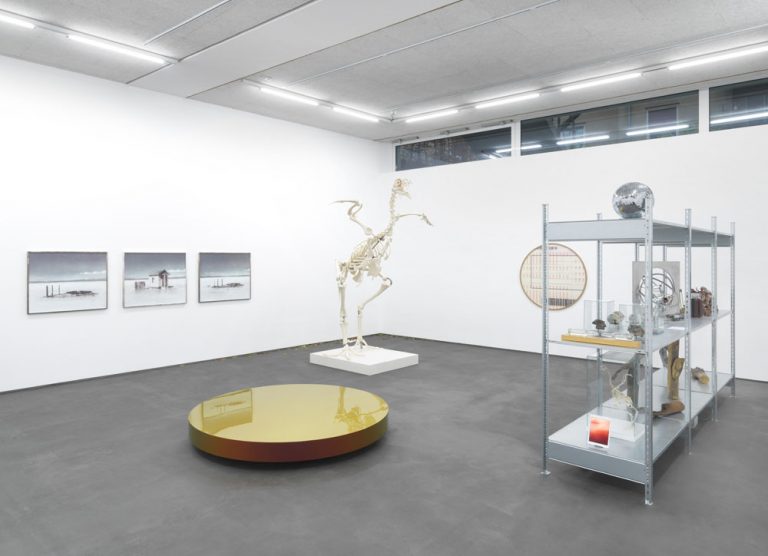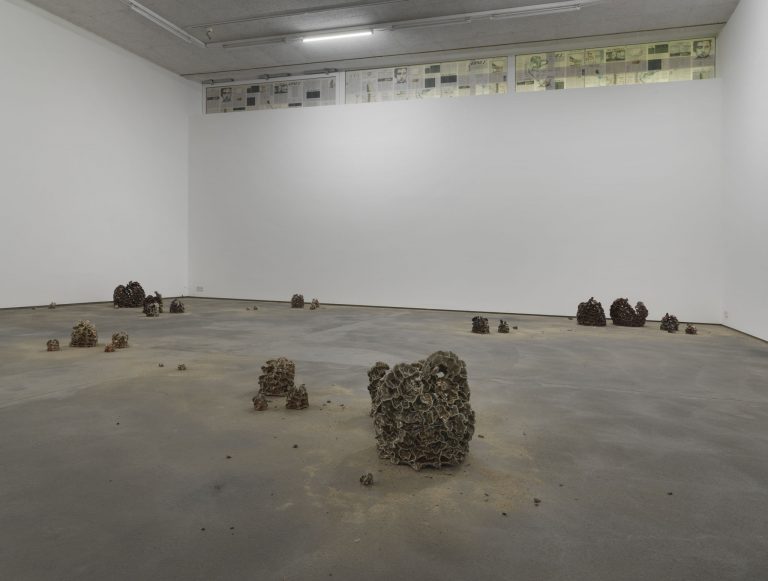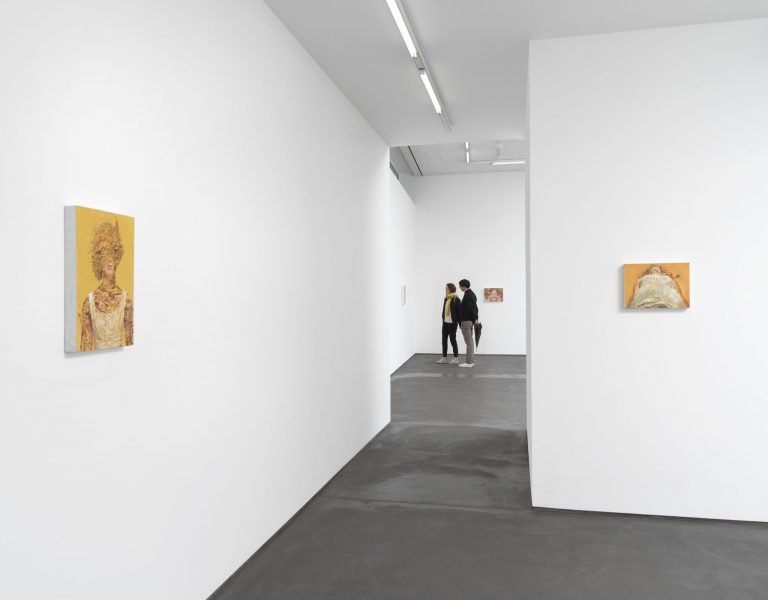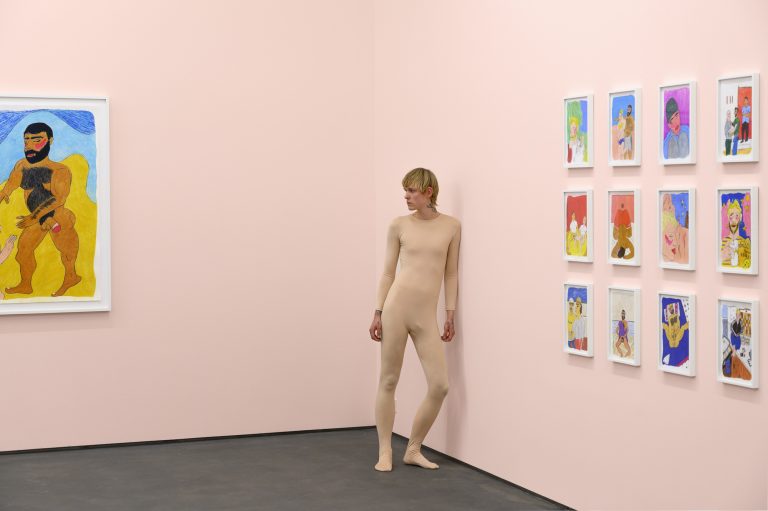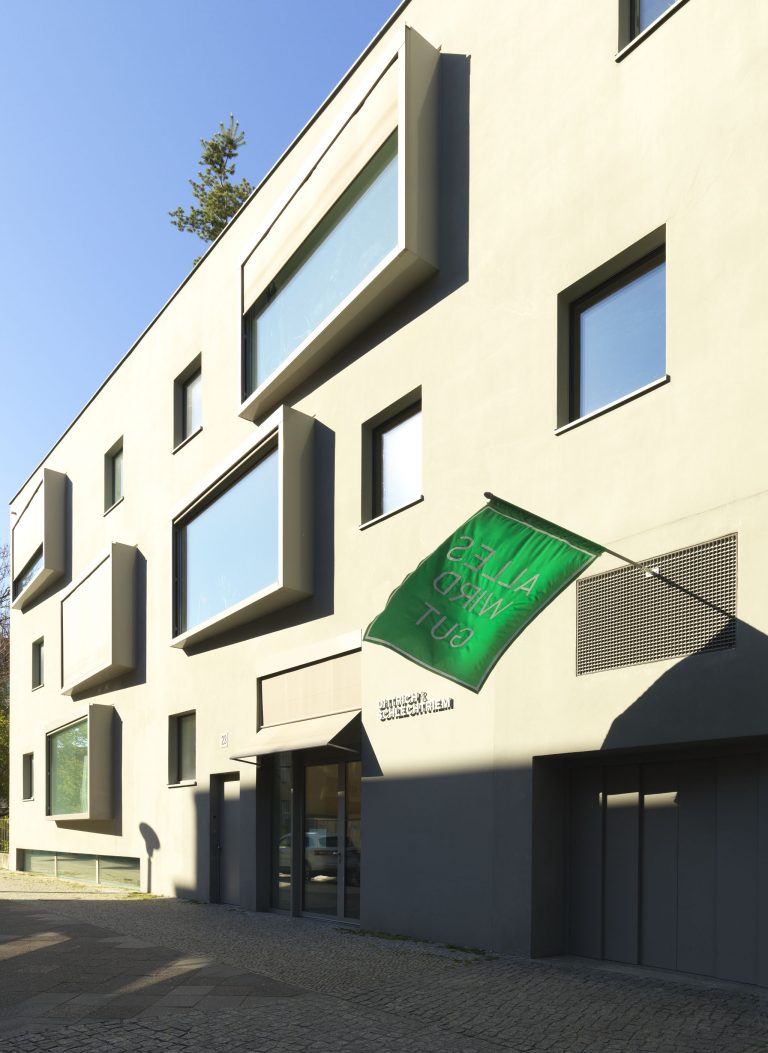 Auf die Frage, was die Künstlerinnen und Künstler der Galerie Dittrich & Schlechtriem miteinander verbinde, hat André Schlechtriem eine erstaunliche Antwort parat: Alle seien sie Außenseiter. Personen, die wegen ihrer Art oder ihrem Zugang zur Kunst schon aus ihrer Klasse an der Akademie herausstachen, so wie das etwa bei Julian Charrière, aber auch bei Andreas Greiner der Fall war. Beide haben bei Olafur Eliasson studiert. Der eine war der jüngste, der andere der älteste in der Klasse. Beide hatten bei Dittrich & Schlechtriem ihre erste Einzelausstellung in einer Galerie.
"Horizons" hieß die von Charrière. Zu sehen waren Fotografien, die wie Aufnahmen majestätischer Berggipfel anmuten, aber tatsächlich kleine Landschaftsmodelle zeigen, die der Künstler auf Berliner Baustellen gebaut hat. Die Schau gab auch für die Galerie die Richtung vor; mit ihr öffnete sie die Türen.
Im September 2011 war das, in der Tucholskystraße, am ersten Standort der Galerie, wo Lars Dittrich, Schlechtriems Geschäftspartner zuvor seine Pool Gallery hatte. Auch für Schlechtriem war es kein Debüt: Seine erste Galerie hatte er 2006 in New York eröffnet – als 27-Jähriger. Zwei Jahre später brach die Finanzkrise aus, auch Schlechtriem scheiterte. "Das war überhaupt nicht durchdacht, was ich in New York gemacht habe", sagt er heute, " deshalb ist es auch voll in die Hose gegangen". Er spricht von Hybris und Ideen, die nicht aufgingen. Erst zog er zeitweise, dann ganz nach Berlin, wo er gemeinsam mit seinem Bruder unter "Schlechtriem Brothers" firmierte, bis das Angebot von Dittrich kam, mit ihm den Neuanfang zu wagen.
Sich damals mit einem jungen Künstler wie Charrière vorzustellen, nennt er ein Experiment. "Ich wusste aber schon, dass es gut war und ich nur noch die Leute mit meiner Begeisterung anstecken musste", sagt Schlechtriem. Das Experiment glückte, für Charrière wie für die Galerie. Nach zehn Jahren sei nun eine Phase erreicht, wo die Arbeit Früchte trage. Ein zweiter Standort, in Köln soll bald dazukommen, aber erst, wenn wieder ein großes Fest möglich ist.
Ihren eigenen Weg ging die Galerie auch im Coronajahr 2020. Mit der Reihe "Berliner Luft" machte sie da von sich reden: Als alle mit virtuellen Showrooms aufzutrumpfen versuchten, eröffneten Dittrich & Schlechtriem jede Woche eine neue kleine Schau, die nur vor Ort und nicht digital zu sehen war. Überhaupt das Analoge. Was Dittrich & Schlechtriem auch auszeichnet, ist, dass zu jeder Ausstellung ein Katalog erscheint, um damit die Leute zu erreichen, die lieber etwas in der Hand halten, als sich durch Websites zu klicken. Offenheit für unterschiedliche Zielgruppen sei ihm wichtig, betont Schlechtriem, er wolle niemanden abschrecken, vorbeizukommen.
Doch bei aller Liebe zum Publikum: Eigentlich, sagt Schlechtriem dann noch, mache er die Galerie nur für sich selbst. "Solange es mich interessiert, ist alles gut. Wenn sich dann aber jemand anderes auch begeistert, freut es mich total."