*Discoveries
Ruscha Voormann
Crone presents the first solo exhibition of the artist Ruscha Voormann in its project space Crone Side. Under the title Swipe Up, she is showing large-scale, abstract picture compositions made of acrylic, acrylic glass and plexiglas.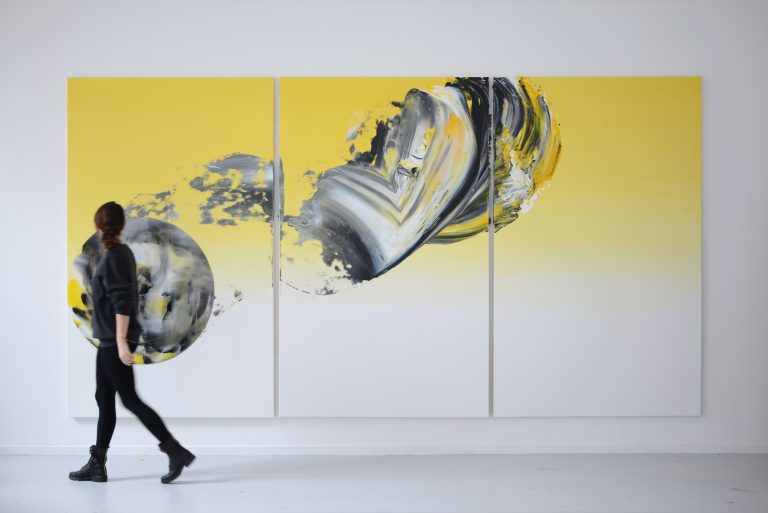 Gallery Weekend Berlin  Where do you come from and what should we know about you and your background?
Ruscha Voormann  I grew up in a small village near Munich with the most beautiful nature around me and a panoramic view of the Bavarian Alps. I suppose that as a child I spent a lot of time in mostly calm woods, fields and lakes, which manifested my enthusiasm for visual and audible details and my desire to dive into
them. Both of my parents share an enthusiasm for art in all of its forms. There was always an exchange between my brother, them and I, and I think that this has been one of the most helpful foundation blocks on my path into painting and creating artwork.
GWB  What was the inspiration for your current body of work?
RV  I was sitting on a train, looking out of the window. The train was very fast and, because dusk was falling, I didn't see the trees or houses rushing past, but rather a sort of abstract mixture of colors and forms. The thought came to mind that I was looking at a painting behind glass. Bringing colour behind glass was the catalyst to the technique I developed for my paintings entitled "Swipe Up," in which I move the colour over the canvas with a plexiglass pane. The other series I am currently working on is called "Ousia Facing Reality" and deals with how to balance out the known facts and the unknown uncertainties in our lives. I think there is no choosing between these two factors. Life is a balancing act that I train myself for every day.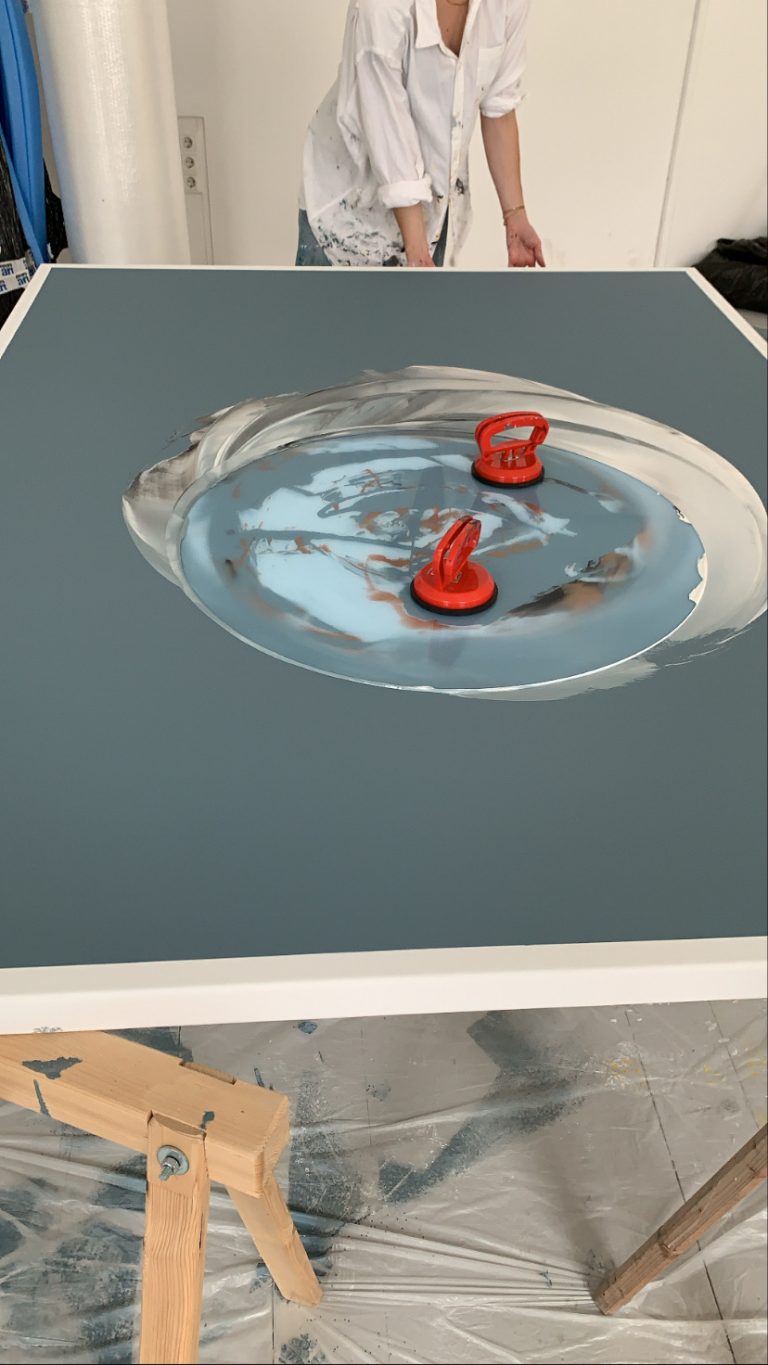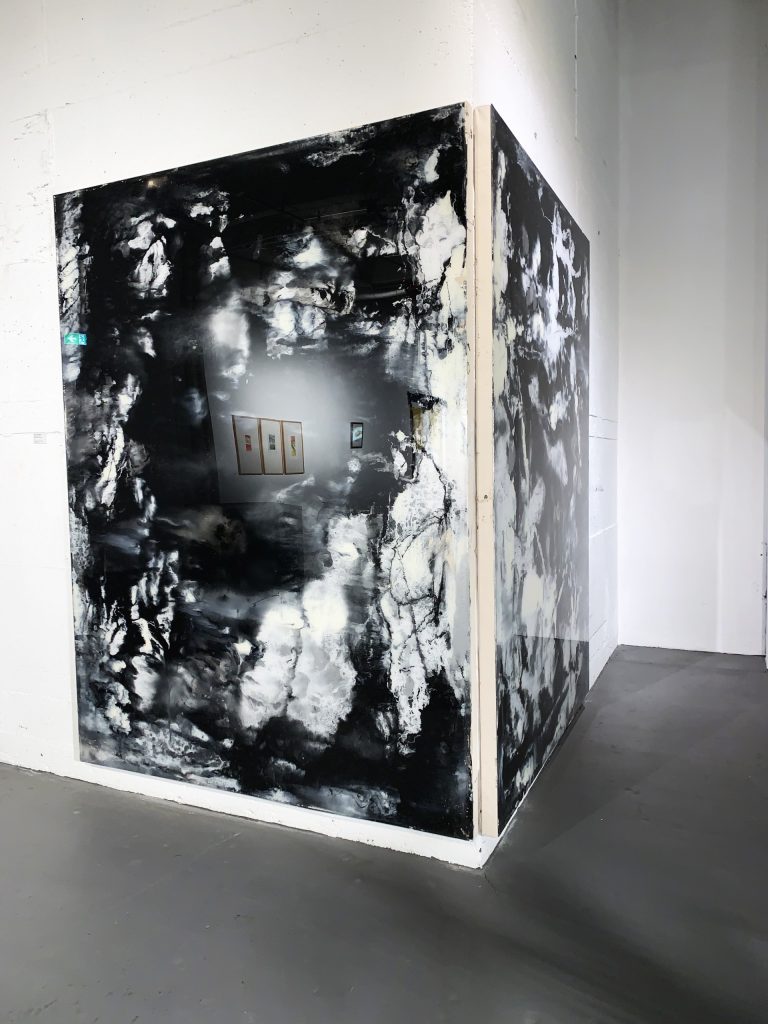 GWB  Could you describe your upcoming exhibition in a few words? What can we expect to see? 
RV  My upcoming exhibition SWIPE UP at Crone Gallery's project space CRONE SIDE mainly shows my newest works from 2021, but also some older ones from 2019 and 2020. I think the visitor will see the development I've made. Of course technically, but also in terms of my thinking and acting. I don't use a material and let go of it right after I finish one painting with it. Once I've decided to explore the material, I want to see how much I can get from it.
Here, for example, you can see a work from 2019. The glass is as big as the canvas. The painting is what happens behind the glass.
The Swipe Up Tryptich [at the top] is one of the latest paintings I finished just a couple of days ago. Besides my interest in plexiglass, I have also developed a fascination for movement. I try to create new dimensions by combining gestures and materials.
The Ousia Facing Reality series is an interplay between pre-composed, geometric surfaces and paint, which are subsequently poured onto the canvas. The pictures deal with the contrast between the controllable and the uncontrollable; a phenomenon we all have to cope with throughout our lives.
This is only a fraction of what to expect. I hope that everyone can benefit from the physical presence of these paintings and makes his/her way to CRONE SIDE.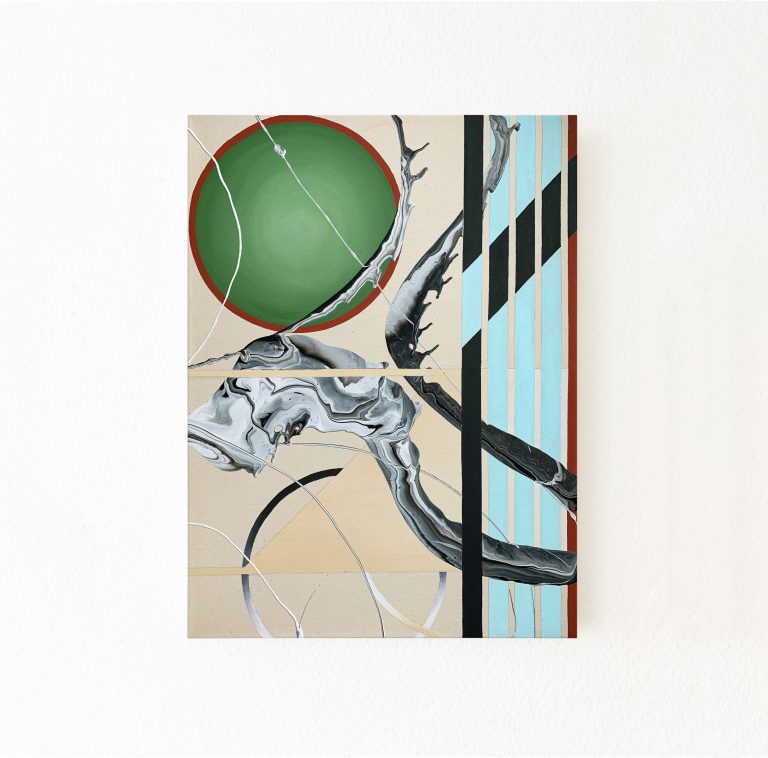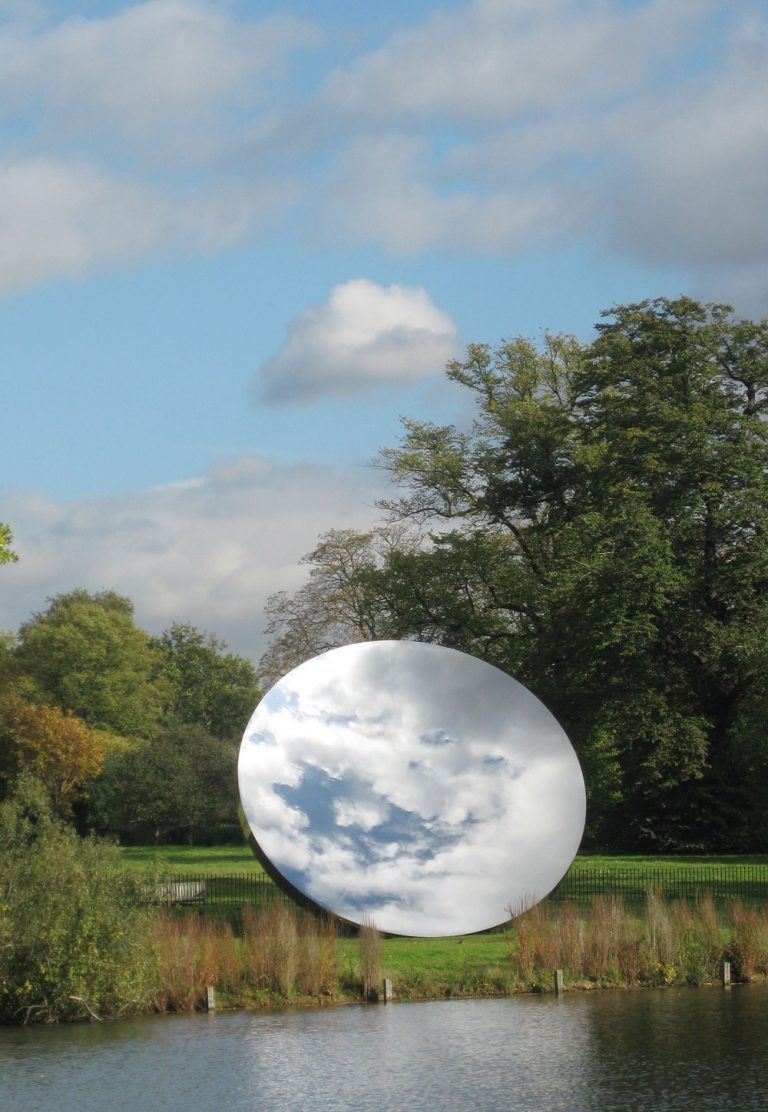 GWB Are there any particular visual / literal references you like to point out?

RV  Recently, I have been looking at Anish Kapoor's works. I really love his Sky Mirrors. I like the idea that a piece of art never looks the same with every passing second. This is, by the way, also the reason why I don't choose anti-reflective plexiglass for my works. I want to give the viewer the chance to realize that no one else but him/her can see the painting as himself/herself does. This is something you can very often get from nature, for example from a mountain panorama. It changes every second.
GWB  What is the right soundtrack for your exhibition? 
RV  Probably the new album by DARKSIDE that dropped a few weeks ago. It's called Spiral. 
GWB  The Gallery Weekend Berlin is coming up, what are you looking forward to especially? 
RV  Since I don't live in Berlin, visiting the galleries and meeting the artists, gallerists and friends is always special and exciting for me. I think *Discoveries is a special topic and important so that young artists like myself can breathe in and connect to one another. I think we are super curious about where we'll meet again in the future and to see how we have developed until then. This is a great opportunity to enter into dialogue with other exciting artists. To name someone specific – I look forward to taking a closer look at Peter Miller's photographs at C/O Berlin and to visiting the Neue Nationalgalerie.
Ruscha Voormann was born in Flensburg in 1992 as the daughter of the graphic artist and musician Klaus Voormann. She grew up in Bernried at Lake Starnberg and has lived in Munich since 2010, where she is now studying with Gregor Hildebrandt at the Academy of Fine Arts. After initially working exclusively with figurative works, she developed a strong affinity for abstract painting in 2014, which has increasingly intensified and solidified.