*Discoveries
Mara Wohnhaas
Mara Wohnhaas, born 1997, still studies at the Kunstakademie Düsseldorf in the class of Rita McBride. Thus, she is not only the youngest participating artist, but also qualifies as a true discovery of this Gallery Weekend Berlin. For her first exhibition Rekommandeur at BQ, she has built an abstract funfair ride out of metallic elements and takes a seat in its cubicle herself. 
Gallery Weekend Berlin  Where do you come from, what should we know about you and your background?
Mara Wohnhass  I was born in Karlsruhe and grew up being surrounded by antiques as my parents owned an antique shop. Since childhood, I have loved to spin stories around these artefacts by inventing a possible/fake function or usability for them. My interest in it has not diminished since then but became integral to my artistic practice.I am currently studying at the Kunstakademie Düsseldorf. 
GWB  What was the inspiration for your current body of work?
MW  I was very fascinated by funfairs and especially by the barker. For me, the barker has always been the main attraction. In my imagination, they were reading out poetry or texts that I wrote. Mental tentacles transported the barker into a very isolated and desolate landscape where their voice becomes the only movement. I wanted to be that person in an exhibition context. BQ has offered me the job. Looking for the interfaces between exhibition and spectacle, I found it exciting to dissolve or implant poetry into something seemingly alien.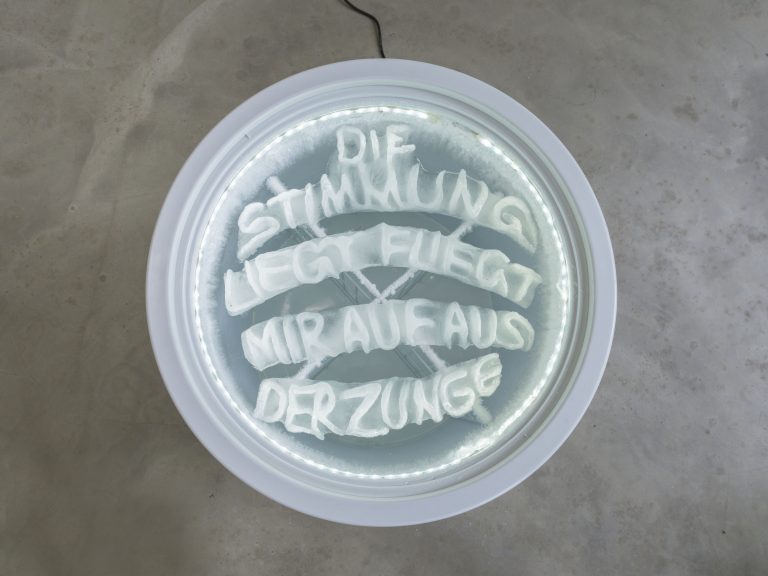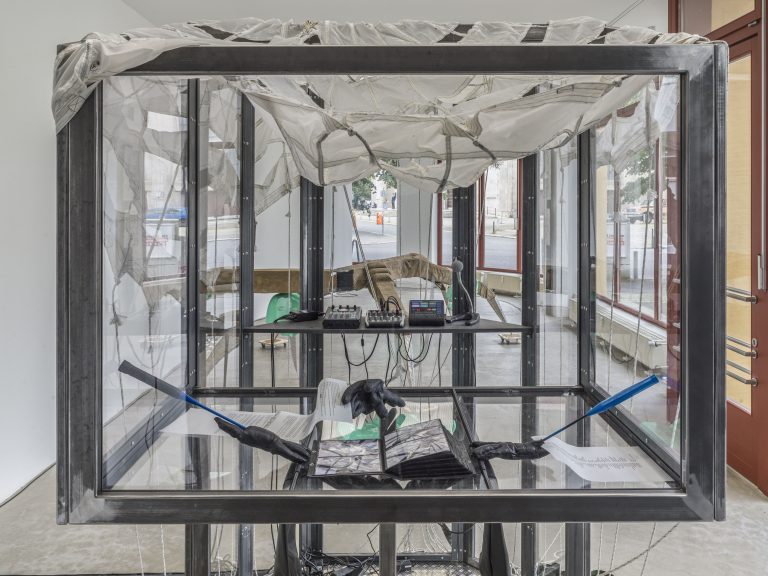 GWB  Could you describe your upcoming exhibition in a few words/images? What can we expect to see?
Trying to freeze a dizzying, tumbling moment while externalising a purely internal movement. I filmed a short video during the exhibition set-up, which for me acts as a good foretaste of the show.
GWB  Are there any particular visual/literal references you like to point out?
MW  The following three books accompanied me during the work on the exhibition:
Ariana Reines, A Sand Book (2019), Georges Bataille, Inner Experience (1943) and Paul Virilio, Speed and Politics (1997).

GWB  What is the soundtrack of your exhibition?
MW  Deadly serious texts meet very classical fairground sound effects. Therefore, the show actually has its own soundtrack.
Mara Wohnhaas was born 1997 in Karlsruhe and she currently lives and works in Düsseldorf. Since 2018 she studies at Kunstakademie Düsseldorf. Recently she was awarded a scholarship from Studienstiftung des Deutschen Volkes (Bonn). Rekommandeur at BQ is her first solo exhibition.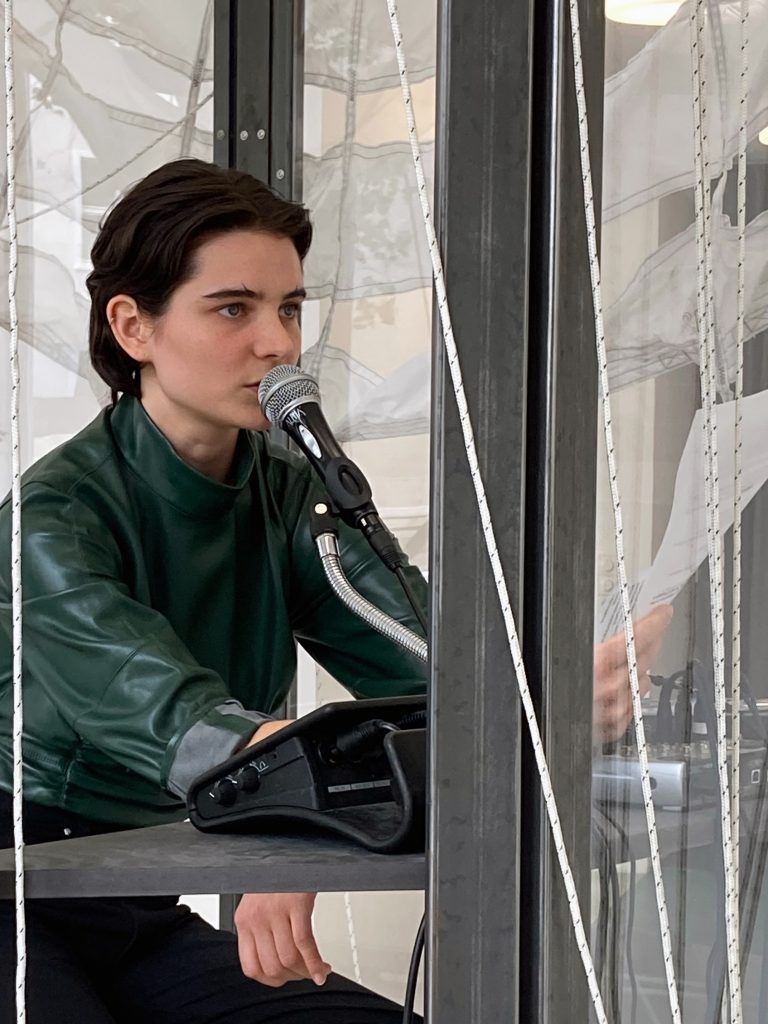 Barker Mara Wohnhaas enters the speaker's booth and makes the nuances of the funfair's audio program available. She reinscribes her world with newly gained vocabulary. A parachute brakes the impact. These "Ten-minute Reading with Effect" will take place at the exhibition and are scheduled on:
Wednesday 15.9.2021, 6 – 6.10 p.m.
Thursday 16.9.2021, 6 – 6.10 p.m.
Friday 17.9.2021, 6 – 6.10 p.m.
Saturday 18.9.2021, 6 – 6.10 p.m.