Mara Wohnhaas*
Rekommandeur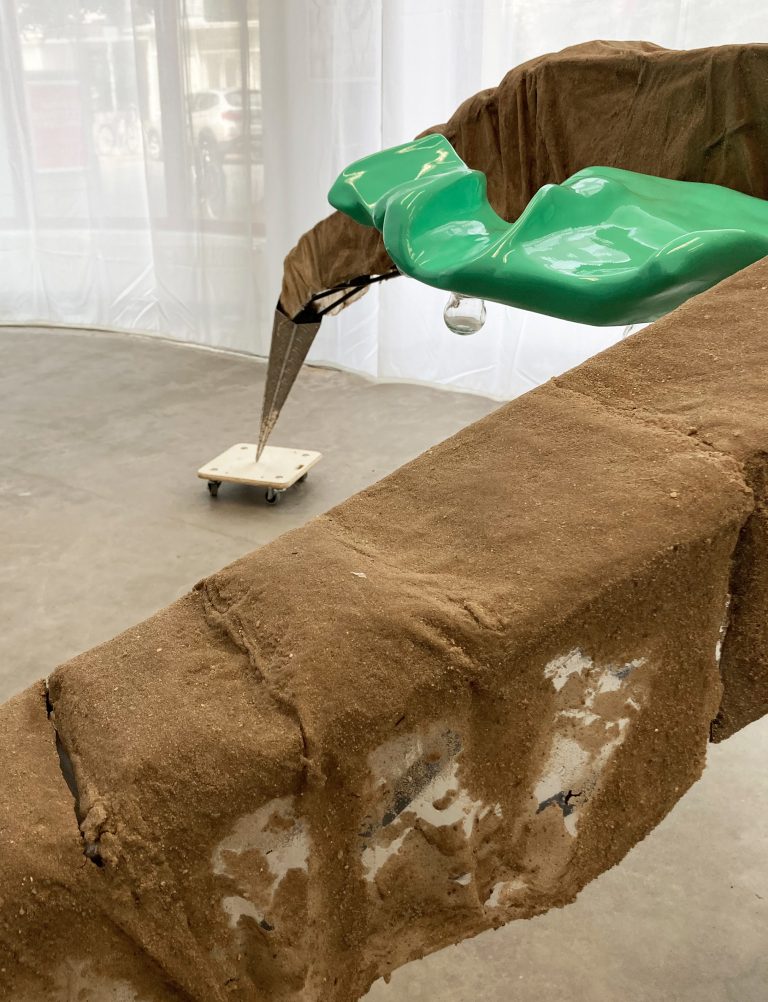 As part of her first show at BQ, Mara Wohnhaas developed a metal spatial structure. Its individual components form a network of relations and are loosely modelled on the plastic constellations of funfair rides. The set contains a cubicle which, due to limited space, is reserved for the artist alone, a crane which rests on pointed limbs, as well as cylindrical deep freezers. A spoken word track, mixed with different audio layers, activates the installation, and transports it out of its stand-by mode. The spoken word format returns upon inspection of the deep freeze cylinders as frozen pages with text which are being conserved here.
The scene is framed by posters depicting a collaged self-portrait of the artist – she assembles close-up images of her body in costume, turning them into ikons of deformed avatars. These images literally stand for Wohnhaas' art: she dissects her thoughts and impressions alongside her chosen material and sends them on different routes, until they come together once again.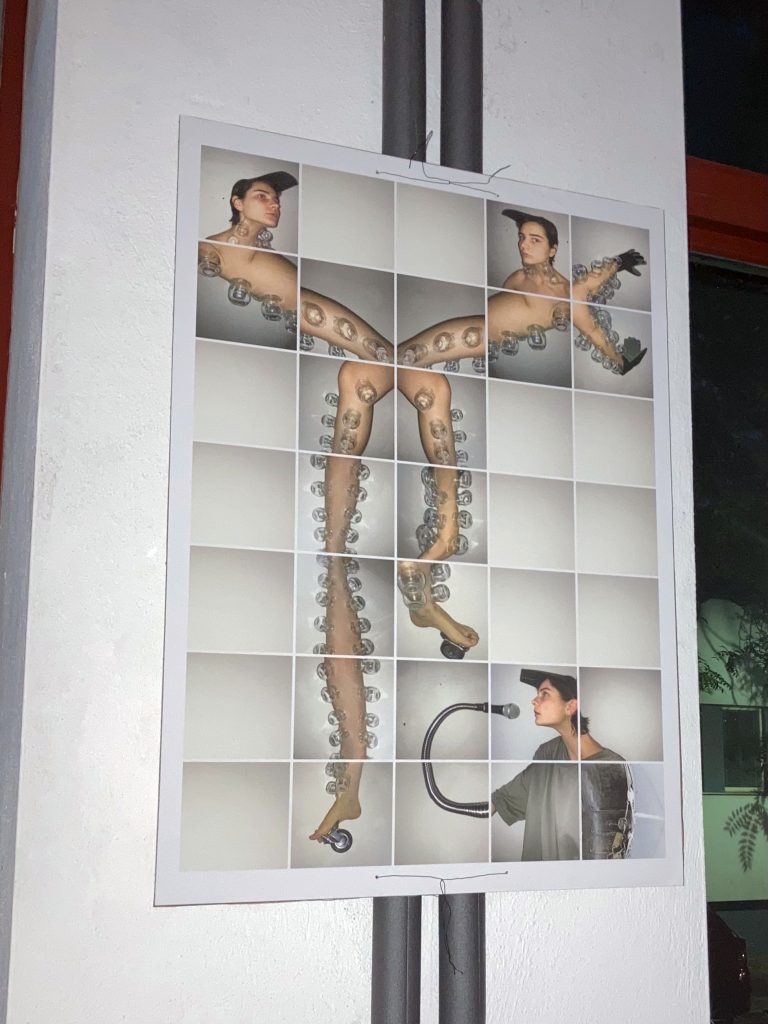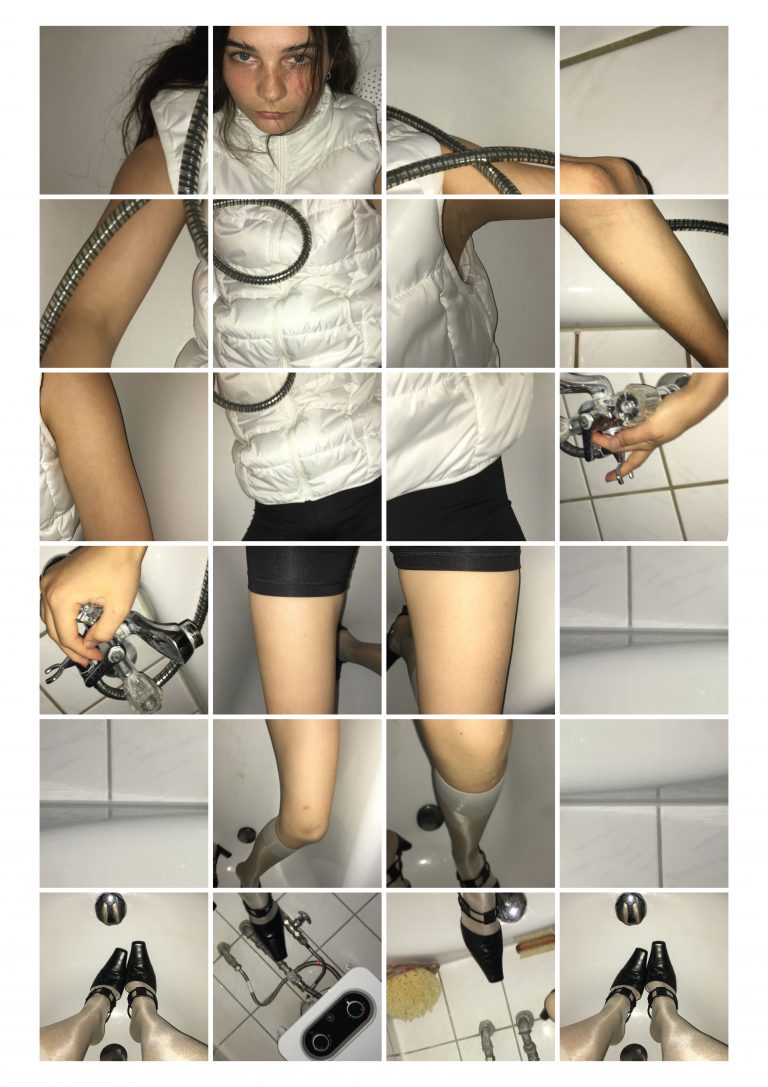 The origin of the figurative constellation is based on a funfair ride. The funfair narrative is made explicit and places the artist in the role of the barker, an office for which she uses the cubicle. She highlights the comforting familiarity of the fair including the peaceful Sundays and makes the aesthetic nuances of the funfair's audio-visual network available. Once the worn-out material has been shed, she reinscribes her world with the newly gained vocabulary.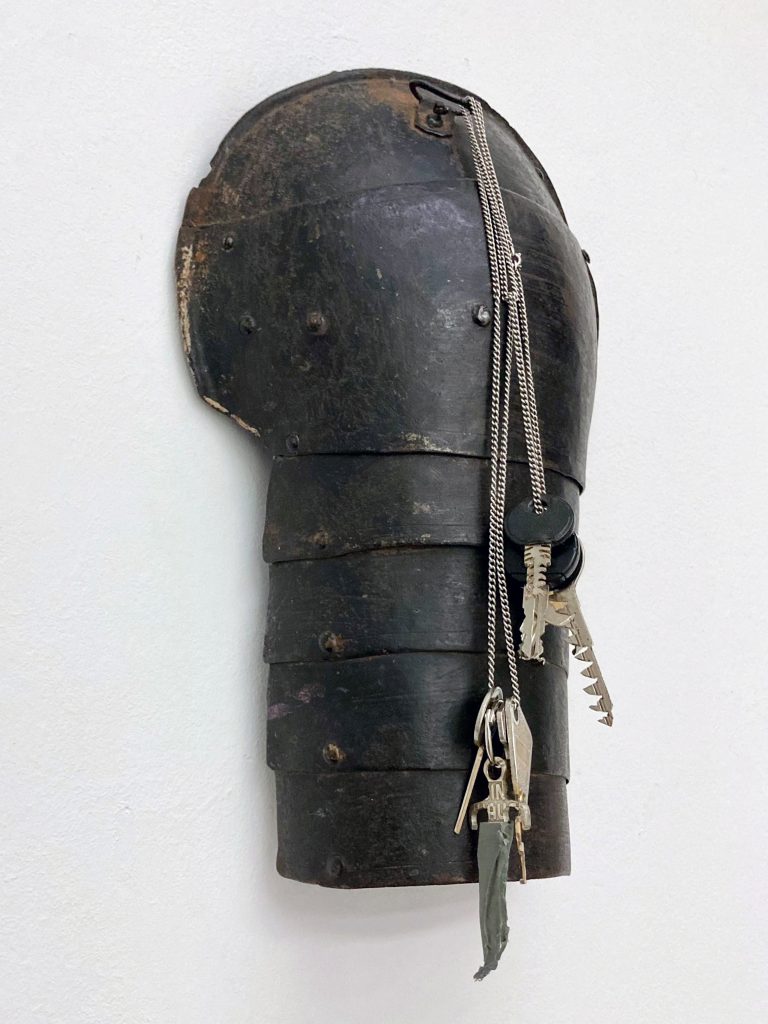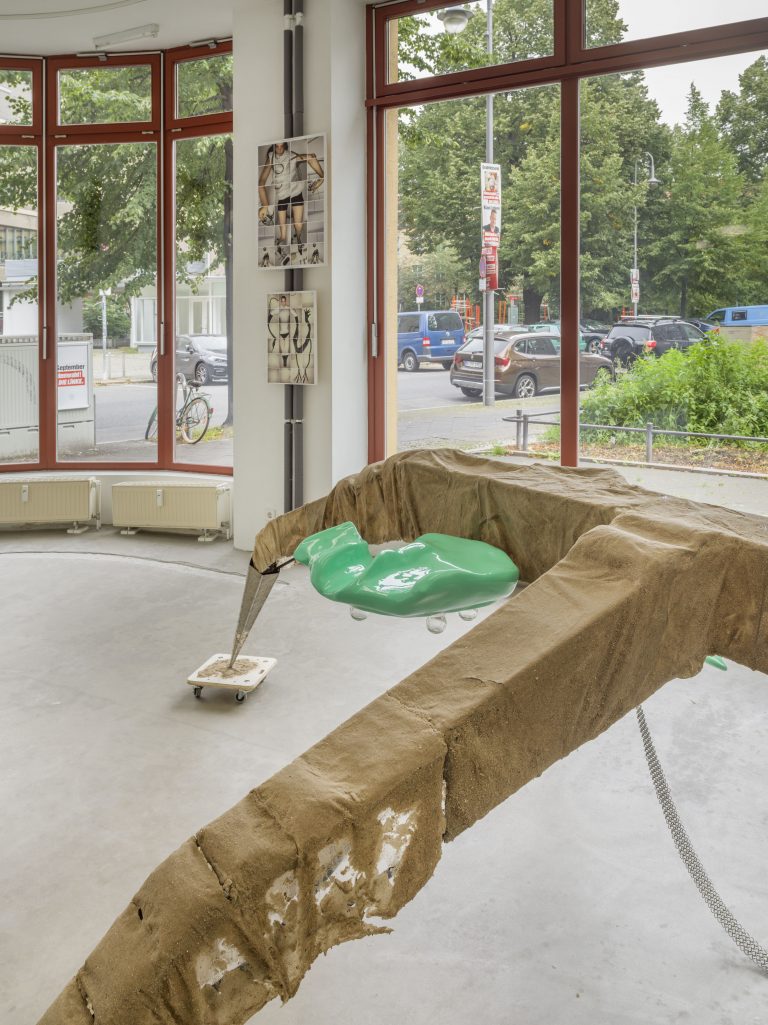 Mara Wohnhaas, born 1997 in Karlsruhe, studies at the Kunstakademie Düsseldorf in the class of Rita McBride. This year, she was selected as a stipend holder of the Studienstiftung des deutschen Volkes.