*Discoveries
Emma Jääskeläinen
PSM is pleased to present the first exhibition by Emma Jääskeläinen in Germany. With her new marble sculptures and textile works the Finnish sculptor continues an artistic practice that has most recently been on view at her first institutional exhibition, at the Kiasma Museum of Contemporary Art, Helsinki.
Gallery Weekend Berlin  Where do you come form, what should we know about you and your background?
Emma Jääskeläinen  I come from Espoo Finland where I also work at the moment. I studied art at the University of the Arts Helsinki from where I graduated in 2018. I work mainly with sculpture with an emphasis on slow meditative methods. I also compose music and work with my voice creating harmonies and textures.
GWB  What was the inspiration for your current body of work? 
EJ  I work in a holistic manner enjoying the physicality of sculpting which results in sculptures depicting body parts and daily actions and encounters. I have been studying my family history, going through remains of relatives who have passed away. I've been thinking about the changing conditions of the body and finding beauty in decay. I always work intuitively letting the properties of the materials guide me: patterns on the stone and the nurturing quality of the wool.
GWB  Could you describe your upcoming exhibition in a few words/images? What can we expect to see?
EJ  Family, chubby, rest, decay, soft
GWB  Are there any particular visual / literal references you like to point out?
EJ  Emanuele Coccia: the life of plants, Catherine Malabou: What should we Do with Our Brain. Felicia Honkasalo: Grey Cobalt, Janosch: The trip to Panama.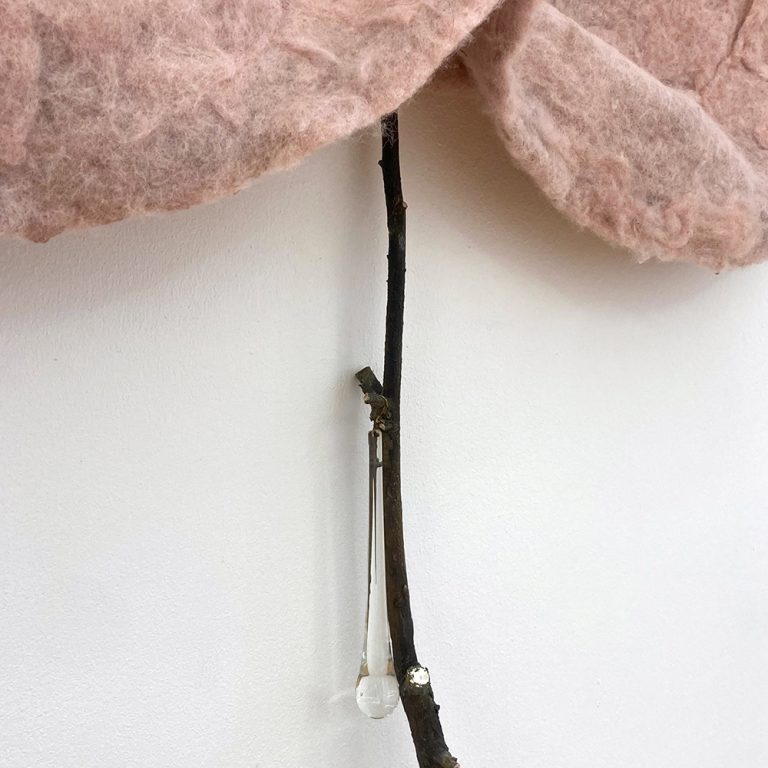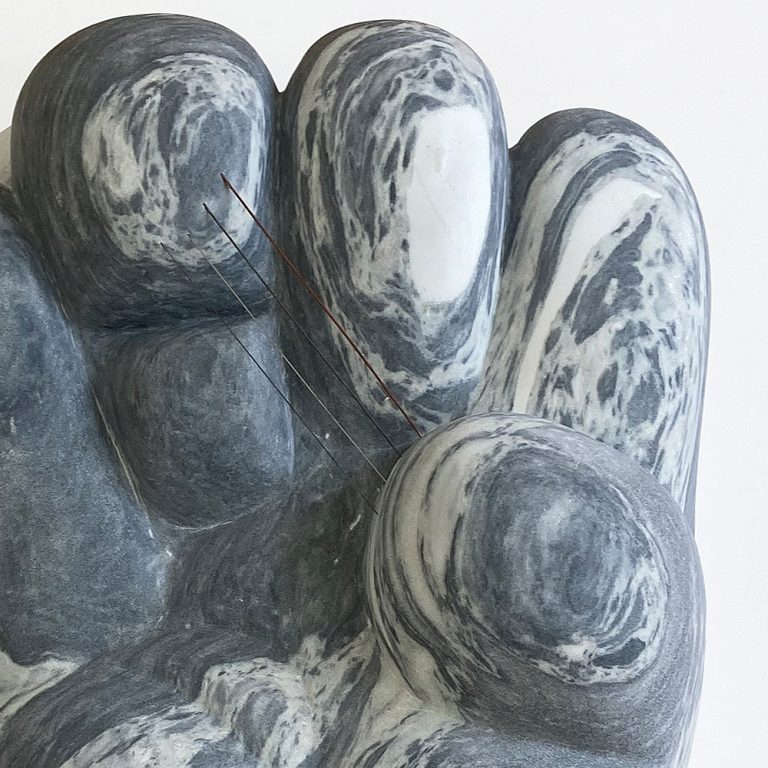 GWB  How does our show sound like? What is the soundtrack of your exhibition? 
EJ  Heart beats, sweaty socks pressed against a wooden floor, strings out of tune, roots pushing through the asphalt. Ethereal Kate and raspy Bryan echoing in the distance.
GWB  What is special about exhibiting in Berlin for the first time?
EJ  It's my first solo show outside of Finland. Also this is the first time we travelled abroad with our kid as a family. The coming together of this exhibition was an intense family effort which makes it very special and memorable.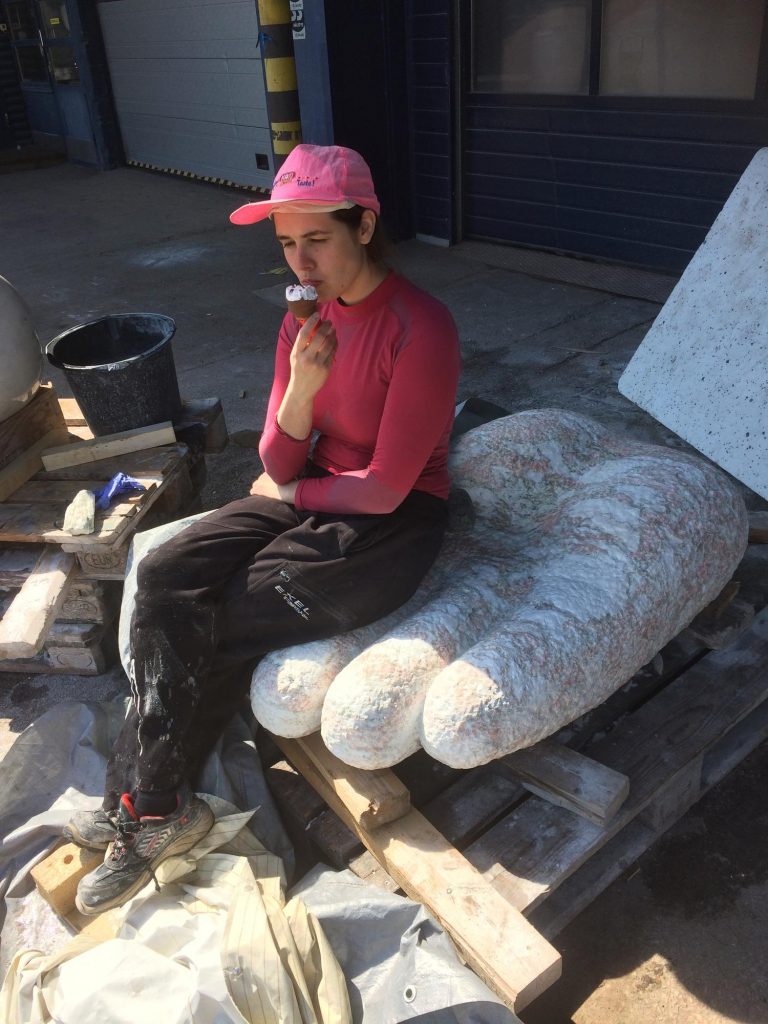 Emma Jääskeläinen (born 1988 in Espoo) lives and works in Espoo Finland. She received her MFA from the Academy of the Arts in Helsinki in 2018. After the participation in several group exhibitions since 2014, Jääskeläinen had her first solo show Sad Basket in 2017 at the gallery of the Helsinki Art Museum which also commissioned Jääskeläinen to create the sculpture Put Put for public space. Briefly before in 2020, the artist had a comprehensive presentation of a body of works within her exhibition Proper Omelette at the Kiasma Museum of Contemporary Art, Helsinki. Jääskeläinen had residencies in Dublin, Berlin, Utö and Florence and has been receiving several grants yearly. Her works are part of the collections of The Helsinki Art Museum, the Finnish National Gallery and the Finnish Art Society