Christa Dichgans
Robert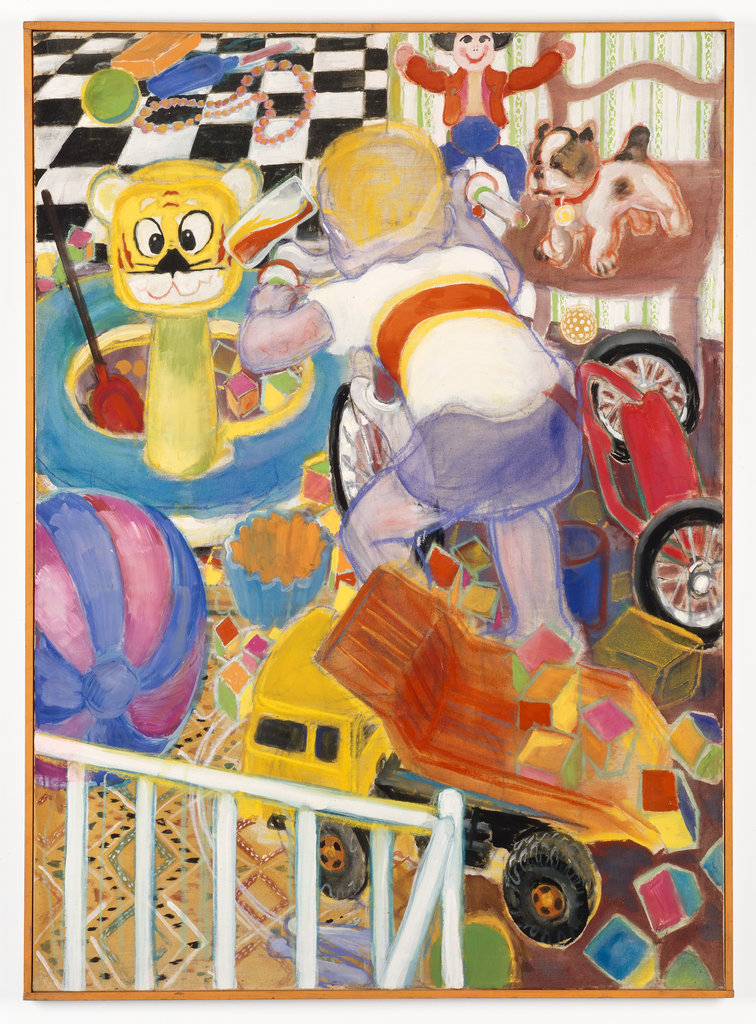 Throughout her career as an artist, the works by Christa Dichgans had been shaped by two things: their representation of reality and its condensation in painting. It is precisely this ambivalence that had marked her rise to prominence as the grand dame of German Pop art, an ennobling by the way that unfortunately was granted to her only towards the end of her life. On the one hand, the precise and decisive lines of the accumulations in her toy still lifes circumscribed the shiny objects as they are, all the while alluding to the very real conditions of the 1960s mass production and consumerist behaviour that had caused them to start piling up in the first place.
But, to paraphrase a 1990s catalogue on Dichgans's work, "before living in an exterior world we live in an interior world." Having given birth to her son while still a student, her parenting and artistic aspirations got inevitably interwoven, so it was when her son was born that she started to explore toys. The works on display here, the cycle Robert, were painted while her son Robert was a toddler, and Dichgans herself was still studying at the Hochschule der Künste in Berlin. The paintings depict scenes from her son's—and her own—daily routines, all the while she was navigating the art world of the time, and carving her own path as an artist, young woman and mother.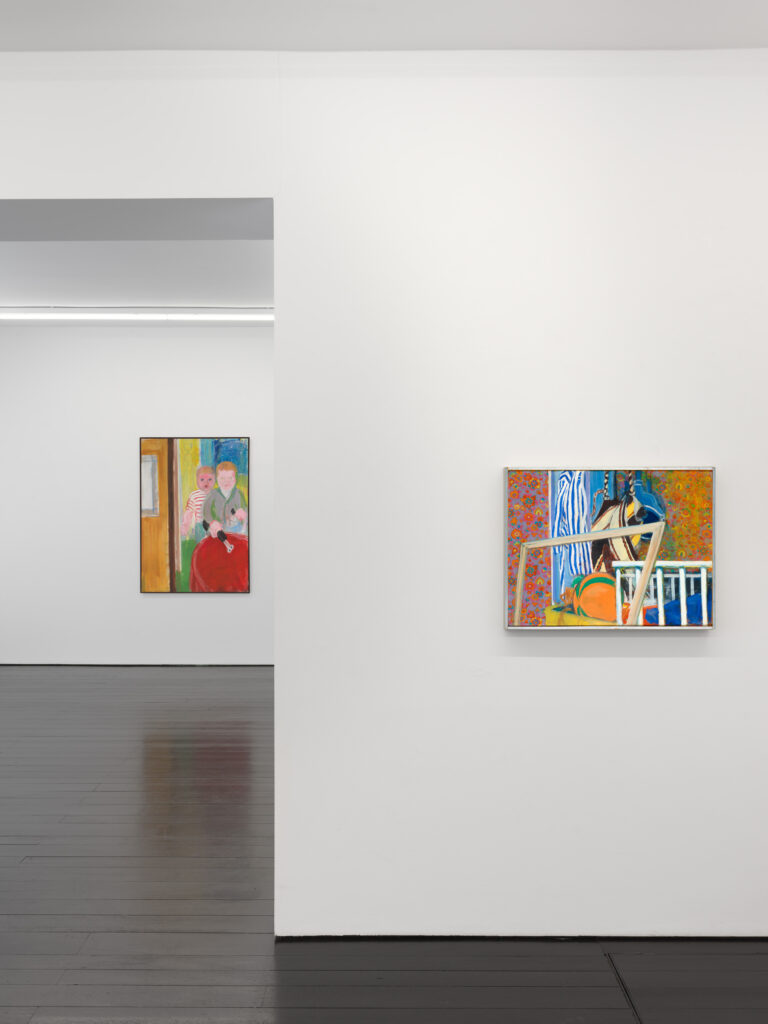 Years later, Dichgans would recall her teacher Fred Thieler (1916-1999), whose influence on her work she would deny, but would stress the importance of him allowing his students to work from home. It is during these years and under these conditions that Dichgans created these works and attempted to carefully transpose her immediate surroundings onto the canvas. The surrounding was the living room of their apartment in the Fasanenstraße, and the time was 1964, the same year her husband Karl Horst Hödicke co-founded Großgörschen 35 with Markus Lüpertz and others, an all-boys artists' community in a rented space occupying an empty factory floor in Berlin Schöneberg.
Regardless of Christa's own political tendencies and truth aspirations, these works paint a picture of the living and working conditions for women in 1960s Germany. In a way, Dichgans was lucky to have had a room, even if it had not been just her own. After all, the messy interiors crowded with remnants of Robert's play only evoke piles of consumption in her later work. Although the interior scenes in Keilrahmen und Kinderbett or Zwei Puppen with its floral wallpapers are in stark opposition to the simple white backgrounds upon which she will stock her toys later on, the floral wallpapers already anticipate the interest in the abundant, the multiple and the manifold which will become her main preoccupations, as much as they testify to the interior decoration of West German households of the time.
However, the clear and certain lines of her pop language are yet to be solidified. There is an apparent tendency for abstraction in these early works which blurs the boundaries between depicted objects, and defies clear delineation between a still life and a genre scene, the objects and people, which can be easily traced back to her engagement with the Nabis from end of the 19th century. The paintings of her son playing are likewise playful and full of movement in the direction of artistic maturity and independence. They are marked by an exploration of her closest, and thus of herself as an artist and as a person.