Lucia Koch
Light Falls
Opening—28 April 2023, 6 to 9 PM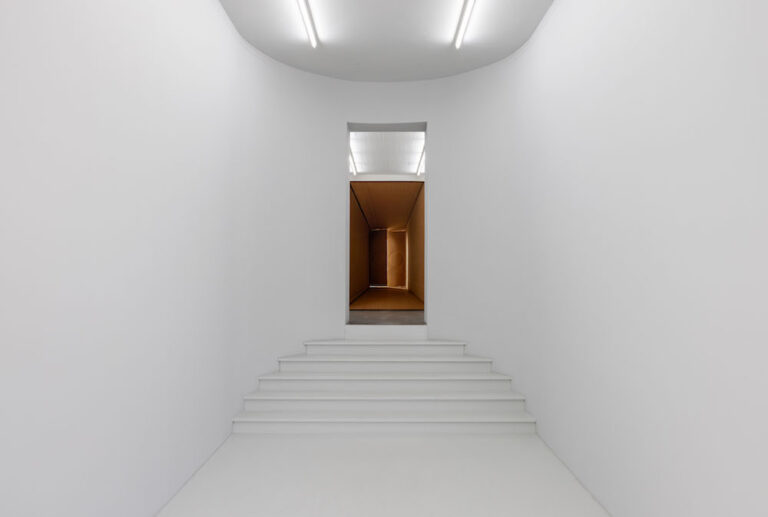 carlier | gebauer is pleased to announce Light Falls, the gallery's first solo exhibition with the Brazilian artist Lucia Koch. 
Lucia Koch's immersive sculptural, photographic, and installative works shift and reimagine the spaces they occupy by proposing new relations of scale, occupation, and materiality. Her practice has developed through a careful attention to the physical and social aspects of urban life and architecture, beginning with her early site-responsive interventions with the collective project Arte Construtora in the 1990s and extending to more recent installations that transform public spaces and exhibition venues through the use of translucent materials, perforated surfaces, fabrics, and cinematographic filters.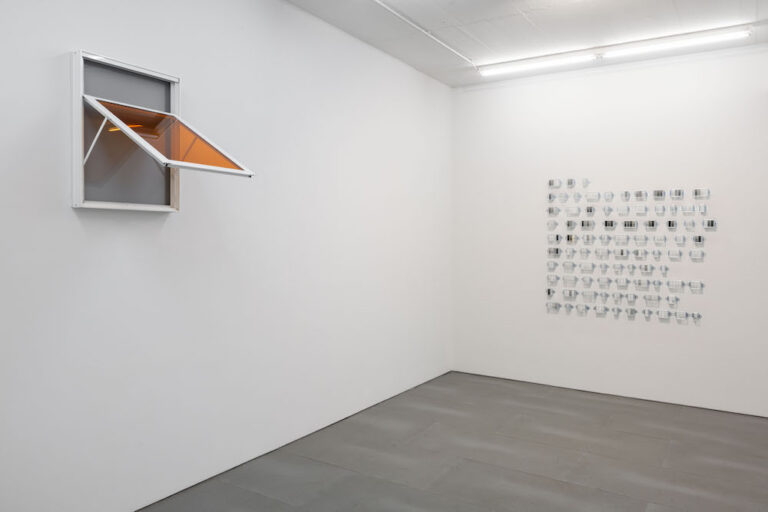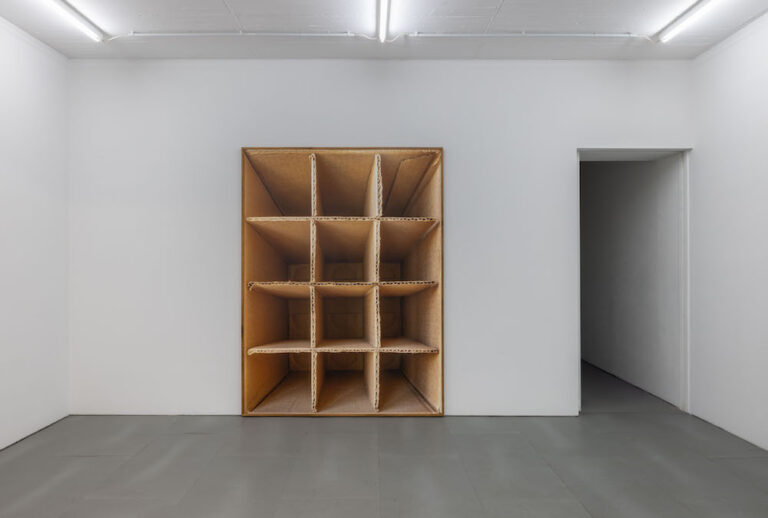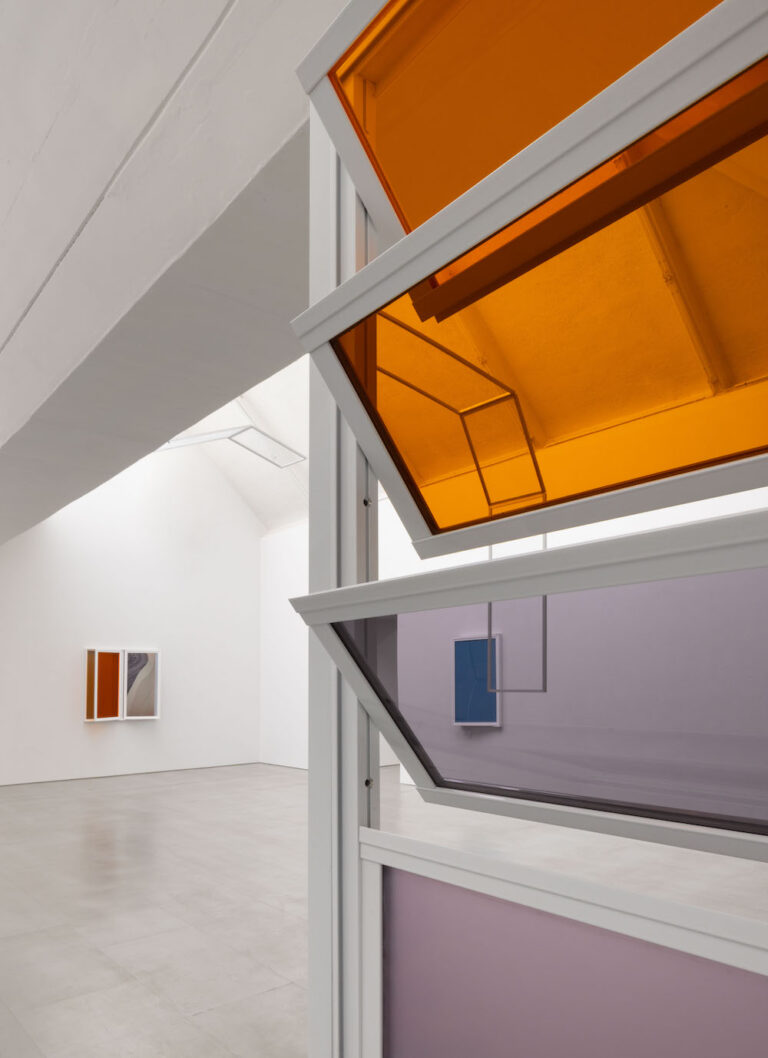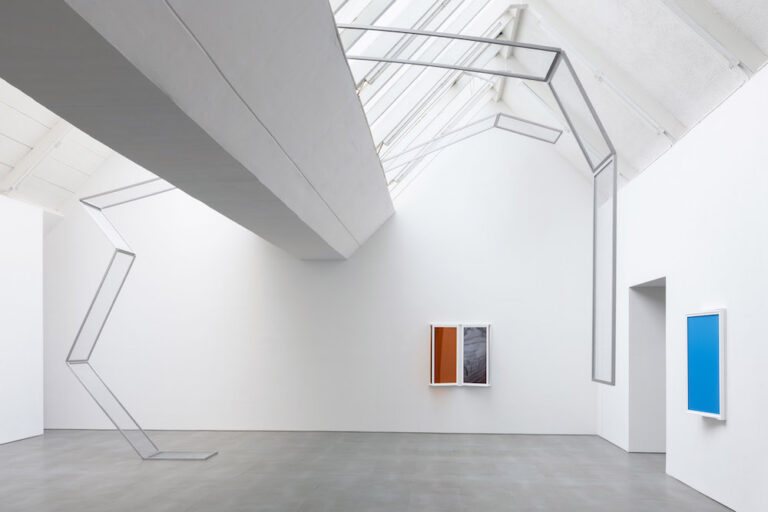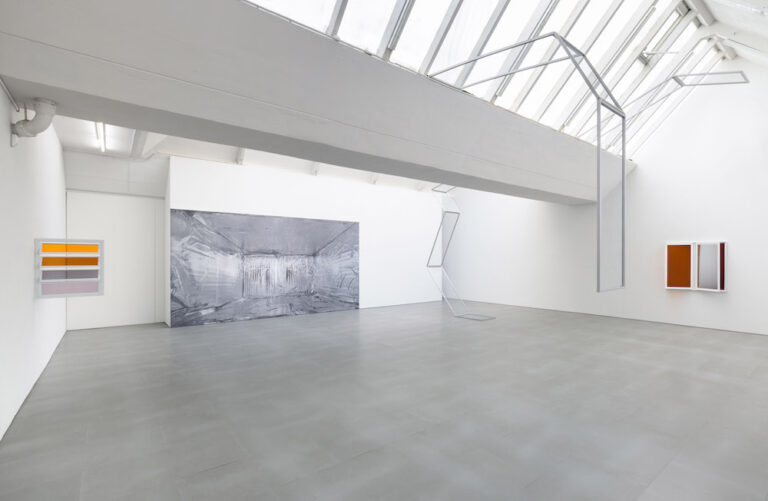 Light is one of the central materials in Lucia Koch's practice, which she often modulates through interventions that focus on ceilings, windows, and other architectural openings. 
Koch describes her work with these elements as a form of "crossing through," explaining that when she creates or adapts a material that is installed as a surface it is not merely a form that delineates an inside or outside, but also a communication device between two spaces and subjects. For her first exhibition with carlier l gebauer, Koch has created a new series of site-responsive works that transform the shape of the gallery's windows into a cascading sculpture that extends from the ceiling, which she will exhibit alongside works from her Fundos series: luminous photographs of the interiors of packaging that she prints in outsized dimensions adapted to a particular room, which give the impression of extending the spaces in which they are installed. Koch's subtle, ephemeral interventions can be understood more as "an occurrence than a set of materials or objects." As Koch herself notes, "it certainly is not the sum of elements, because the way in which these elements fuse with space, and the use subjects other than me make of it is what generates the work. It is a set of reverberations, of reactions."
Lucia Koch (b.1966, Porto Alegre) lives and works in São Paulo. Her work has been showcased in numerous solo exhibitions, including at the Museo de Arte Contemporânea do Rio Grande do Sul (MACRS) in Porto Alegre, Brazil (2022), the Instituto de Arte de Inhotim in Brumadinho, Brazil (2022), the Anton Kern Gallery in New York, USA(2020), Casa de Video in São Paulo, Brazil (2019), Edifício Peninsula, Porto Alegre, Brazil (2019), and the Fundación Caja de Burgos in Burgos, Spain (2015). She has participated in group exhibitions at the Museu de Arte, Arquitetura e Tecnologia in Lisbon (2019), Portugal, the Los Angeles Municipal Art Gallery (LAMAG) in Los Angeles, USA (2014), and the Yerba Buena Center for the Arts in San Fransisco, USA (2009), among many others. She has won the first edition of the Marcantonio Vilaça Award (2004), and has participated in several Biennales, including the 11th Sharjah Biennial in the United Arab Emirates, the 11th Lyon Biennial in France, the 27th São Paulo Biennial in Brazil, and the 8th Istanbul Biennial in Turkey.
The Invisible Structure of the Universe
Group Show with Antonio Asis, Bracha Ettinger, Luis Gordillo, Peter Klein, Lucia Koch, Jessica Rankin and Leonor Serrano Rivas
Opening—28 Apr 2023, 6 –9 PM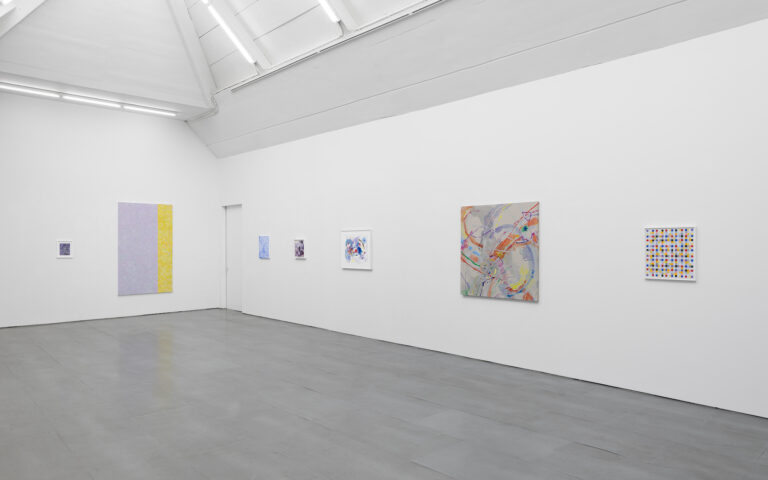 The group exhibition The Invisible Structure of the Universe brings together artists whose interest lay in the sensorial experiences of work beyond what is presented to us through the constraints of representation. Transparence, texture, light and colour contribute to a vibratory, palpable and contemplative experience of what is not visible but rather felt and shared; a way of being in the world, transforming the experience into sensation.
Antonio Asis (b.1932, Buenos Aires – † 2019, Paris). Cecilia Edefalk (b.1954, Norrköping) lives and works in Stockholm. Bracha Ettinger (b. 1948, Tel Aviv) lives and works in Paris and Tel Aviv. Peter Klein (b. 1953, Sighişoara) lives and works in Ernen. Jessica Rankin (b.1971, Sydney) lives and works in New York. Leonor Serrano Rivas (1986, Spain) lives and works between Málaga and Oxford.