Gallery portrait
carlier | gebauer
by Christian Ganzenberg
Up the steps!
Sometimes anniversaries occasion not only felicitations but also new challenges: as it celebrates its thirtieth birthday, Marie-Blanche Carlier and Ulrich Gebauer's gallery has placed such challenges on its wishlist. The curators and artists will "gift" the gallery several group exhibitions on the occasion of their anniversary. Dieter Schwarz started things off with an "improvisation without a fixed theme," which brings together the works of eight artists from the gallery's program and history. Even more representative of the work at Carlier Gebauer is, however, the show The Youngest Day, conceived by Los Angeles-based artist Matthew Hale. With it, he introduces his new adopted country. No effort, cost, or extra round was spared to make organizing this unusual group exhibition in the summer of covid possible. This vividly illustrates the gallery's self-conception, which is without equal even outside of Berlin. carlier | gebauer understands itself as more than a purely commercial undertaking; since Gebauer founded the gallery in 1991 on the floor above a Turkish mosque in Kreuzberg, it has developed an experimental, institutional disposition in which the idea is paramount. In order to enable artists to realize complex and extensive projects, ways and are sought, spaces are adjusted accordingly and occasionally the impossible is made possible. As was the case in Berlin in 1993 when Gebauer exhibited Armenier Sarkis, who was living in exile. The artist's expansive installations were highly ambitious for a young gallery, so the necessary building materials had to be obtained through not entirely legal avenues. The opening of Leidschaft coinciding with a religious service at the mosque in the middle of a stormy Berlin autumn will remain a vivid memory for everyone in attendance.
After an intermediate venue on Oranienburger Straße, the gallery moved its operations in 1995 to a flat on Torstraße. There too, the aspiration endured to produce something more than market-oriented exhibitions. They sought, instead, to experiment and collaborate in realizing extraordinary projects and placing the associated works in special collections. Presentations by Luc Tuymans, Tracey Emin and Tacita Dean are paradigmatic of the courage that infused those years. The gallery's first appearance at Art Basel and sales to important museum collections in this period were crucial milestones as well.
The gallery's characteristic affinity for curatorial experimentation certainly derives from Gebauer's longstanding business partner Marie-Blanche Carlier. She had arrived in Berlin from Paris intending to become an auctioneer, but this was not what the future held in store. Carlier organized public exhibition projects with Bojan Šarčević and Jean-Luc Moulène, where she met Gebauer. Her entrance into Gebauer's gallery began fluidly in the mid-90s until, in 1997, they established their equal partnership in the gallery's name. The exhibition maker has never lost her passion for the public sphere; the spaces at their disposal still play a decisive role in developing the joint exhibition concepts.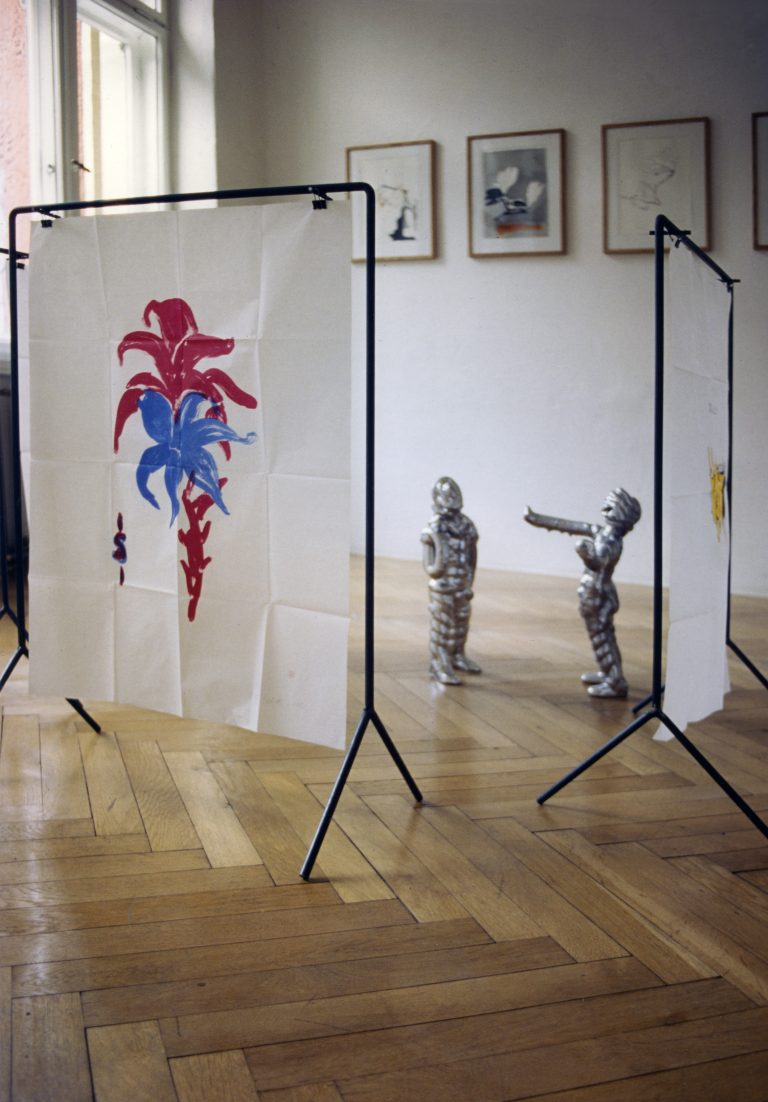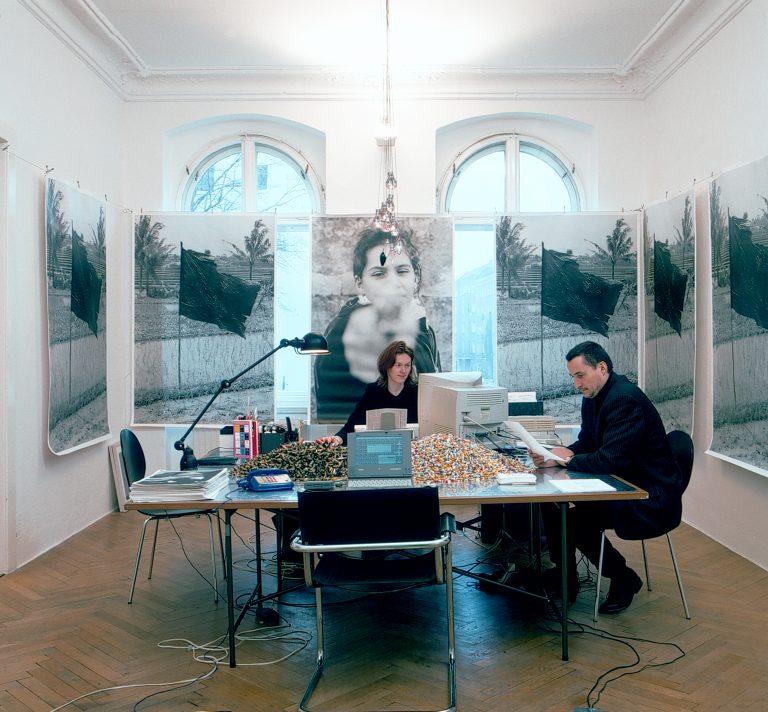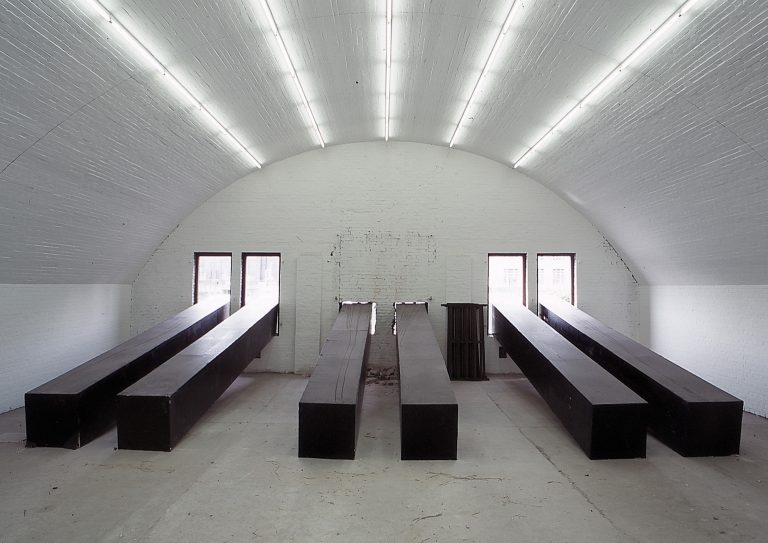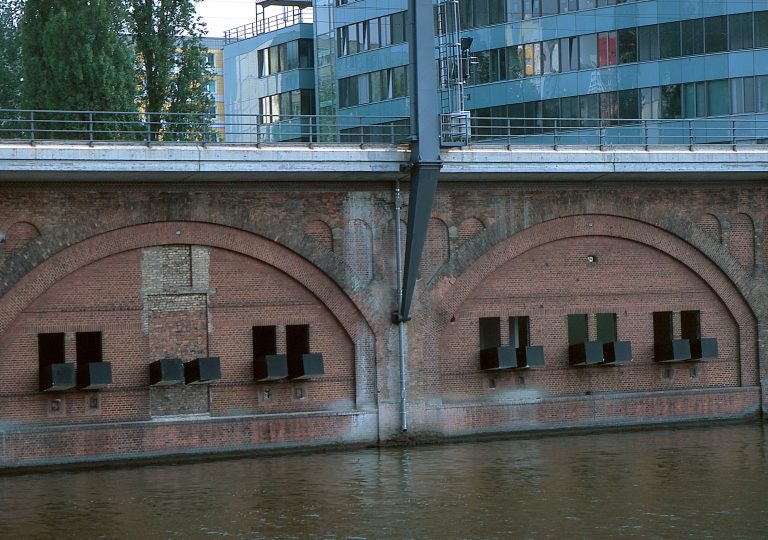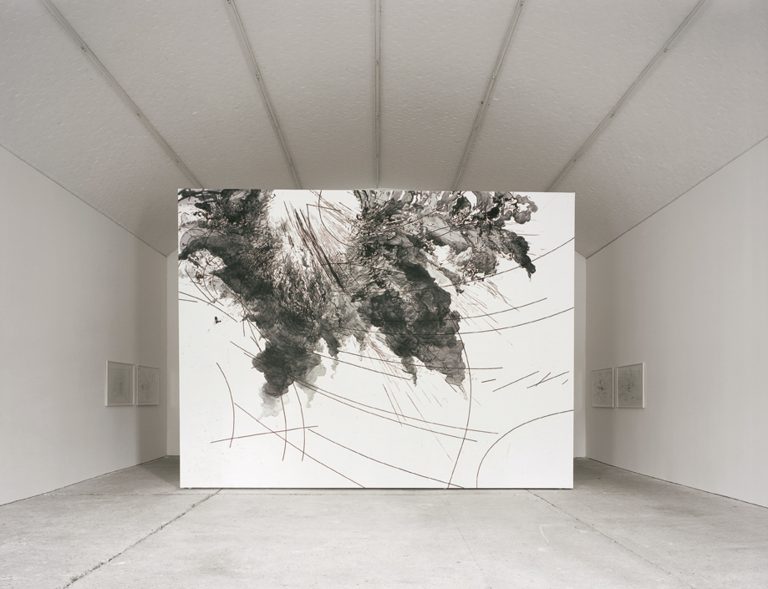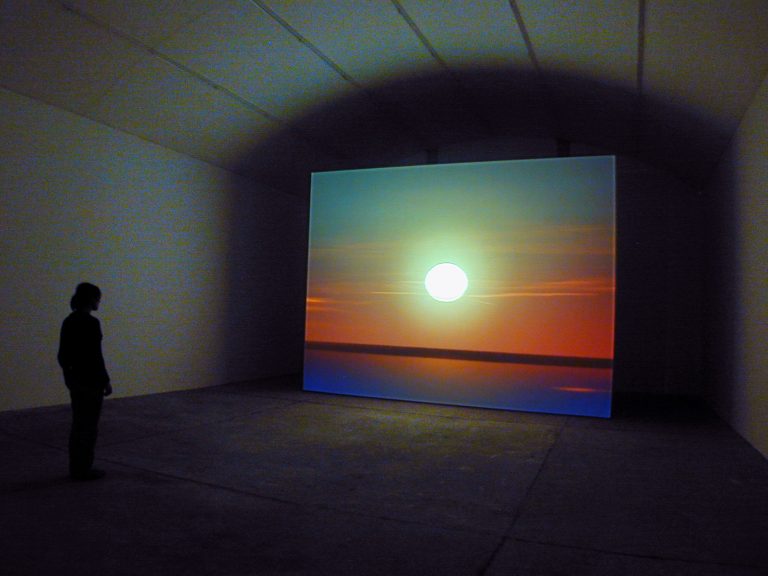 Time and again, Carlier and Gebauer facilitate exhibitions that consciously seek to destabilize their own spaces and given capacities. The gallery's premises have never had the neutral character of a white cube. On the contrary, the two gallerists are more invested in the exceptional character of the spaces—and their artists gladly accepted the challenge. In 2002 Santiago Sierra transformed the newly renovated gallery on Holzmarktstraße into a minimalist sculpture protruding into the exterior with twelve tar-coated beams. This attracted the attention not only of the water police but also courageous collectors. The fact that the gallery employees had to work in hats and gloves for the exhibition's duration illustrates the gallery's uncompromising approach. Similarly spectacular was Nida Sinnokrot's first solo exhibition, in which he cut a shipping container into eleven slices by hand. The container formerly functioned as a caravan for Israeli settlers and then as a Palestinian construction site office. After discovering Jonah's Whale at the Sharjah Biennial, this striking installation was brought to Germany and presented in several exhibitions.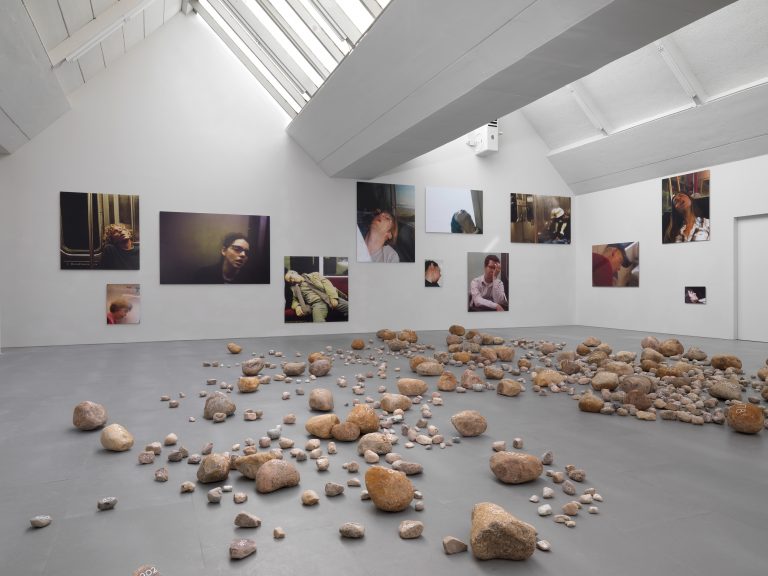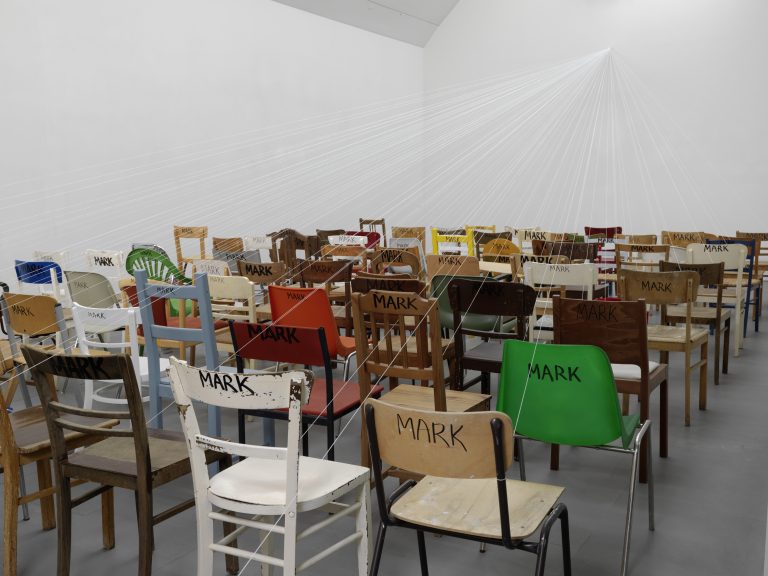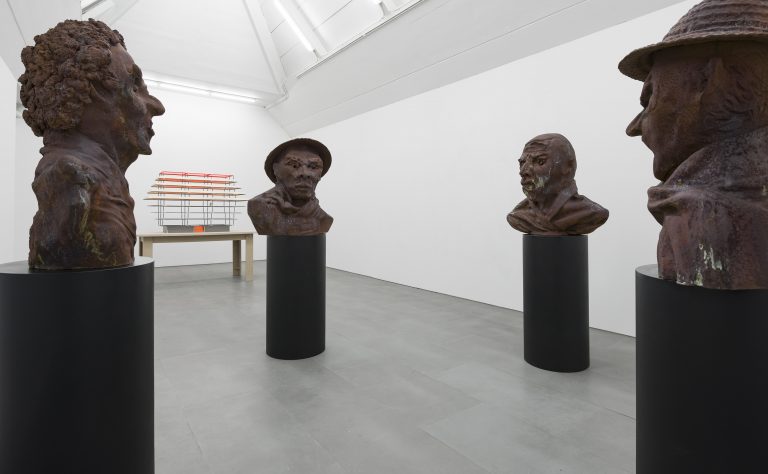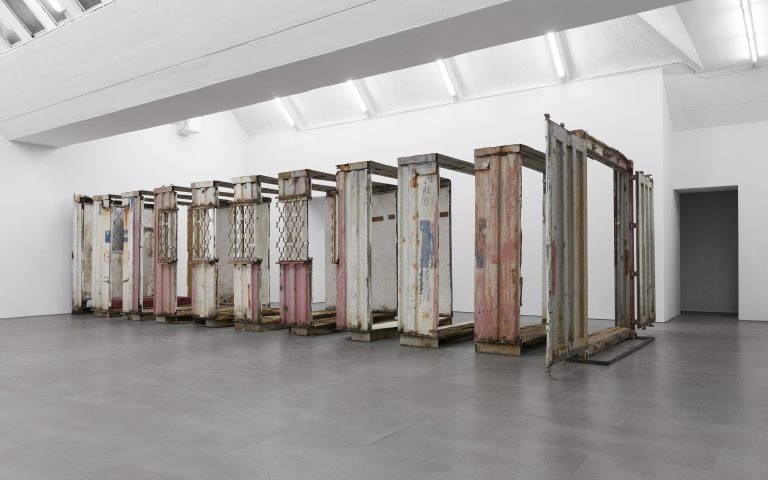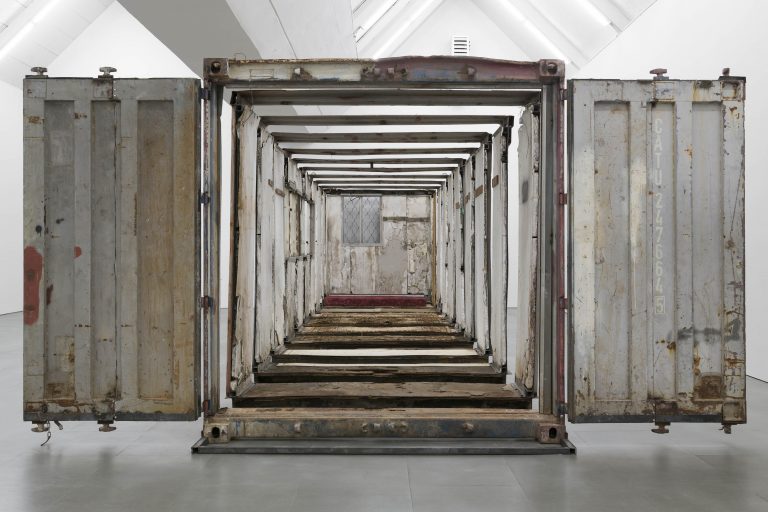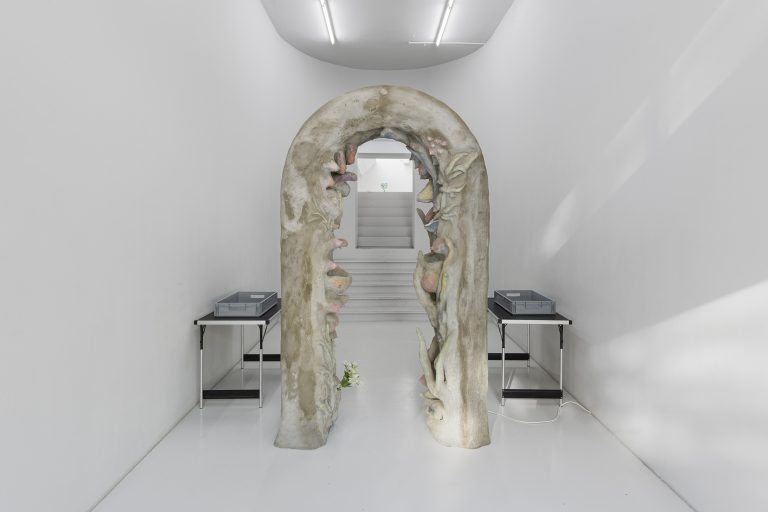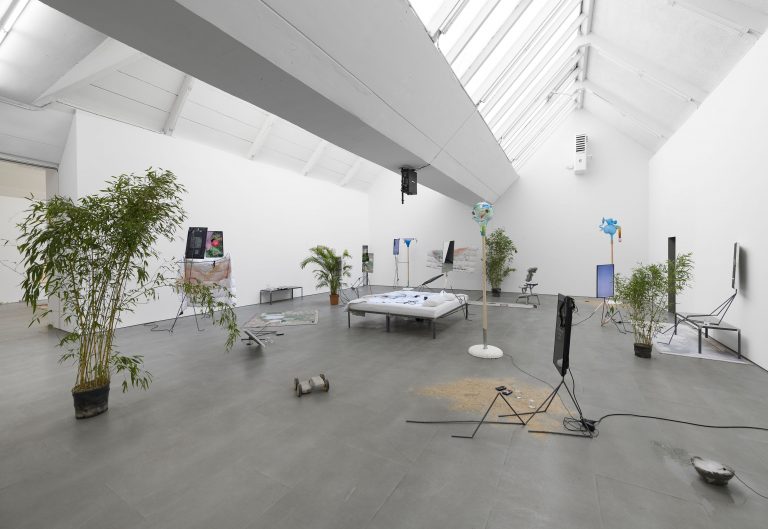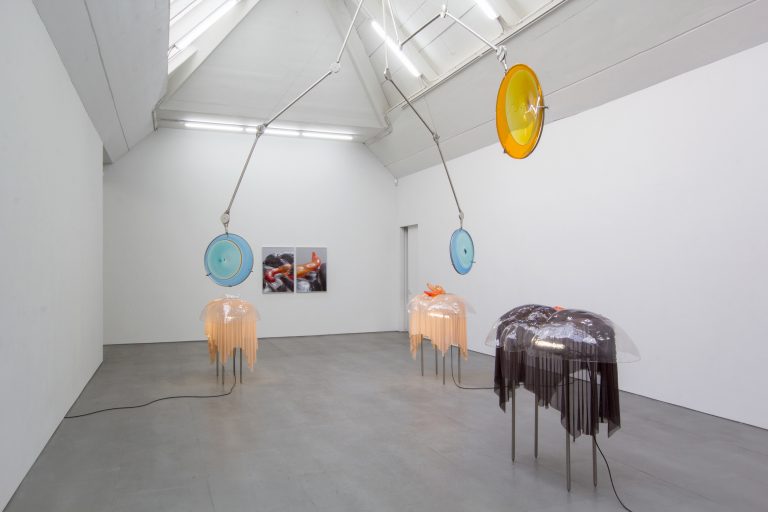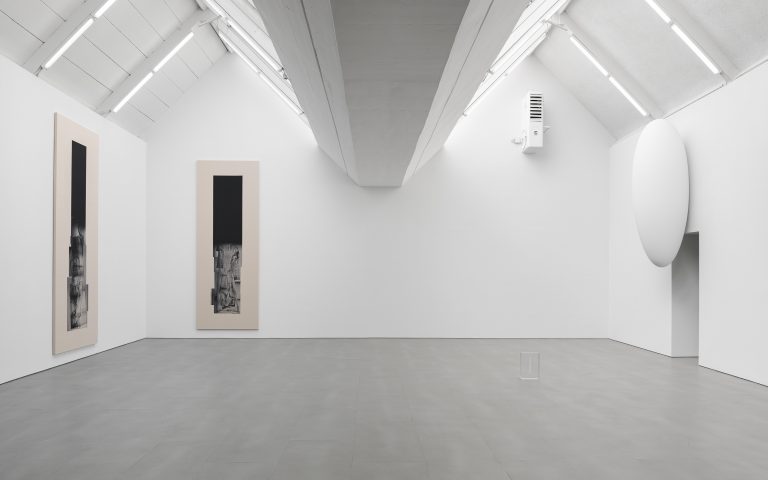 Alongside such extraordinary projects, carlier | gebauer has supported artists for many years through significant steps in the development of their artistic careers. This is exemplified in their longstanding collaborations with Michel François, Julie Mehretu and Thomas Schütte. Fearlessness, poise, perseverance and joy in challenges are qualities also evident in the gallery's choice for a second venue; carlier | gebauer recently moved to the Calle de José Marañón in Madrid. Kaspar König invited the gallery to ARCO for the first time in 1994. Since then, it has developed a special connection to the city, its institutions and collections. It is perhaps indicative that almost all carlier | gebauer gallery spaces are only accessible via a more or less prominent set of stairs. This detail can be taken figuratively to stand for the aspiration and challenges of Carlier Gebauer: to the artists, to the visitors, to the collectors and, above all, to themselves. Take the seven steps that lead into the Berlin exhibition spaces, and you will experience for yourself what this means.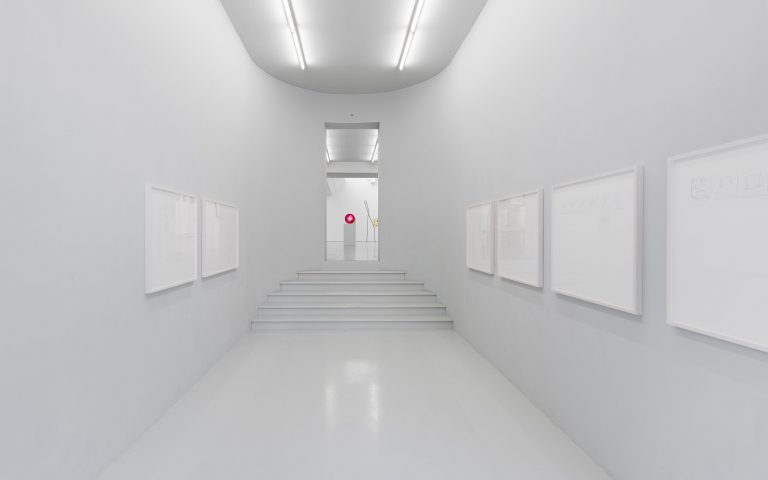 Treppauf!
Manchmal gibt es zu Jahrestagen nicht nur Glückwünsche, sondern neue Herausforderungen: Die Galerie von Marie-Blanche Carlier und Ulrich Gebauer, die in diesem Jahr ihren 30. Geburtstag feiert, hat solche auf ihrer Wunschliste. Anlässlich ihres Jubiläums lässt sie sich von Kurator*innen und Künstler*innen mit mehreren Gruppenausstellungen "beschenken". Einen Anfang hat Dieter Schwarz gemacht, mit einer "Improvisation ohne festes Thema", die die Werke von acht Künstler*innen aus dem Programm und der Geschichte der Galerie zusammenbringt. Repräsentativer für die Arbeit von Carlier Gebauer ist jedoch die Schau The Youngest Day, die der in Los Angeles lebende Künstler Mathew Hale konzipiert hat. Damit stellt er seine neue Wahlheimat vor. Kein Aufwand, keine Kosten, keine Extrarunden wurden gescheut, um im Corona-Sommer diese ungewöhnliche Gruppenausstellung einrichten zu können. Hier zeigt sich anschaulich das Selbstverständnis der Galerie, das nicht nur in Berlin seinesgleichen sucht. carlier | gebauer versteht sich nicht als eine rein kommerzielle Unternehmung, sondern hat – seit Gebauer die Galerie im Jahr 1991 in Kreuzberg über einer türkischen Moschee gegründet hat – einen experimentellen, institutionellen Ansatz entwickelt, bei dem die Idee im Vordergrund steht. Um den Künstler*innen die Verwirklichung von komplexen und raumgreifenden Projekten zu ermöglichen, werden Mittel und Wege gesucht, Räume entsprechend angepasst, und gelegentlich auch das Unmögliche möglich gemacht. So wie 1993, als Gebauer den im Exil-lebenden Armenier Sarkis in Berlin ausstellte. Die expansiven Installationen des Künstlers waren viel zu ambitioniert für die junge Galerie, und so mussten die notwendigen Baumaterialien auf nicht ganz legalen Wegen beschafft werden. Die Eröffnung von "Leidschaft", mitten im stürmischen Berliner Herbst und zeitgleich zum Gottesdienst in der Moschee, wird jedem Besucher noch in lebhafter Erinnerung sein.
Nach einem Zwischenschritt in der Oranienburger Straße ging es 1995 weiter in eine Etagenwohnung in der Torstraße. Auch dort galt der Anspruch, nicht einfach auf Verkaufsausstellungen zu setzen, sondern zu experimentieren, zu kooperieren, um außergewöhnliche Projekte umzusetzen, und die Werke in besonderen Sammlungen zu platzieren: Präsentationen von Luc Tuymans, Tracey Emin und Tacita Dean stehen exemplarisch für die Courage dieser Jahre; aber auch die erste Teilnahme an der Art Basel und die Verkäufe in wichtige Museumssammlungen waren entscheidende Meilensteine.
Die für die Galerie typische kuratorische Experimentierlust kommt sicher von Gebauers langjähriger Geschäftspartnerin Marie-Blanche Carlier, die aus Paris kommend das Ziel hatte Auktionatorin in Berlin zu werden. Doch es sollte anders werden, denn Carlier realisierte mit Bojan Šarčević und Jean-Luc Moulène Ausstellungsprojekte im öffentlichen Raum und traf dabei auf Gebauer. Ihr Einstieg in die Galerie Mitte der 90er Jahre vollzog sich fließend und 1997 fixierten sie ihre gleichberechtigte Zusammenarbeit auch namentlich. Die Ausstellungsmacherin hat ihre Leidenschaft für den öffentlichen Raum nie verloren, denn noch immer bestimmen die zur Verfügung stehenden Räumen die gemeinsamen Ausstellungskonzeptionen.
Immer wieder ermöglichen carlier | gebauer Ausstellungen, die die eigenen Räume und die gegebenen Möglichkeiten bewusst destabilisieren wollen. Die Räumlichkeiten der Galerie hatten nie den Charakter eines neutralen White Cubes. Vielmehr legten die beiden Galerist*innen mehr Wert auf einen besonderen Charakter der Räume – und ihre Künstler*innen nahmen diese Herausforderung dankend an: 2002 verwandelte Santiago Sierra die frisch renovierte Galerie in der Holzmarktstraße mit zwölf teerbeschichteten Balken in eine minimalistische, in den Außenraum ragende Skulptur, die nicht nur die Wasserpolizei, sondern auch mutige Sammler*innen auf den Plan rief. Dass die Galeriemitarbeiter*innen für die Ausstellungsdauer mit Mütze und Handschuhen arbeiten mussten, verdeutlich die kompromisslose Haltung der Galerie. Ähnlich spektakulär war die erste Einzelausstellung von Nida Sinnokrot, der einen Schiffscontainer, einst Wohnwagen für israelische Siedler und später palästinensisches Baustellenbüro, per Hand in elf Scheiben schneiden lassen hat. Nach Entdeckung von Jonah's Whale auf der Sharjah Biennale wurde diese eindrucksvolle Installation nach Deutschland gebracht und in verschiedenen Ausstellungen präsentiert.
Neben solchen außergewöhnlichen Projekten begleiten carlier | gebauer Künstler*innen über viele Jahre und vollziehen mit ihnen entscheidende Entwicklungsschritte ihrer künstlerischen Karrieren, wie exemplarisch die lange Zusammenarbeit mit Michel François, Julie Mehretu oder Thomas Schütte zeigen. Furchtlosigkeit, Haltung, Ausdauer und die Freude an Herausforderungen zeigen sich auch in der Wahl des zweiten Standortes der Galerie: Seit kurzem sind carlier | gebauer in der Calle de José Marañón in Madrid zu Hause. Kaspar König lud die Galerie 1994 erstmals auf die ARCO ein und seitdem hat sich eine besondere Verbindung mit dieser Stadt, ihren Institutionen und Sammlungen ergeben. Bezeichnend mag es erscheinen, dass fast alle Galerieräume von carlier | gebauer über eine mehr oder weniger markante Treppe zu erreichen waren. Dieses Detail darf daher, an dieser Stelle, auch im übertragenen Sinne für den Anspruch und die Herausforderungen von carlier | gebauer stehen: an die Künstler*innen, die Besucher*innen und Sammler*innen und vor allem an sich selbst. Nehmen Sie die sieben Stufen, die in die Berliner Ausstellungsräume führen, und Sie werden erleben, was damit gemeint ist.