Achraf Touloub, Harm van den Dorpel 
Context Switch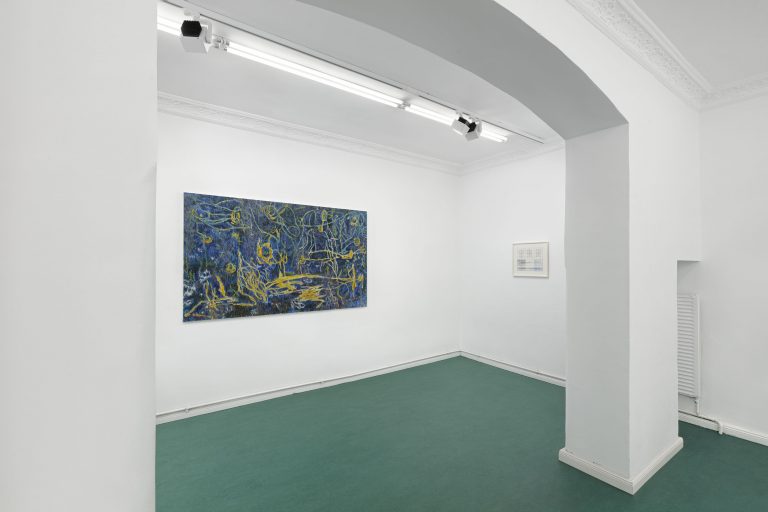 It is generative connections between humans and their surroundings that Achraf Touloub and Harm van den Dorpel explore in their series. Observation has always been of the highest sensory demand if one wants to recognize every subtlety. And yet this is impossible in one single glance. The vivid changes in colour and structure of Harm van den Dorpel's works make unchanging observation impossible simply by their design. Similarly to this is Achraf Touloub's repetitive form concentration, where one knows how to lose oneself and, in its density, can never fully be grasped. It requires constant movement and change in front of the artworks but one will ultimately fail to comprehend them in their entirety.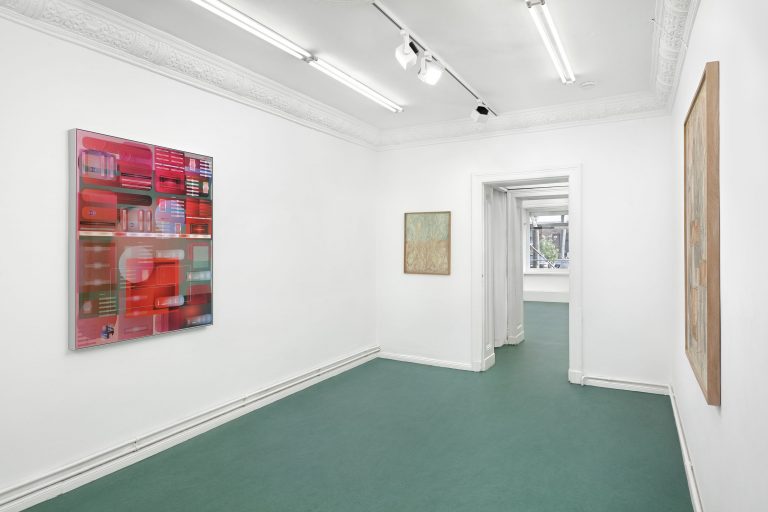 "I seek to produce works that explore not only the technological hardware we use in our daily lives, but how we use it, the modalities of interface that are created, enabled, facilitated and restricted by the advance of technology."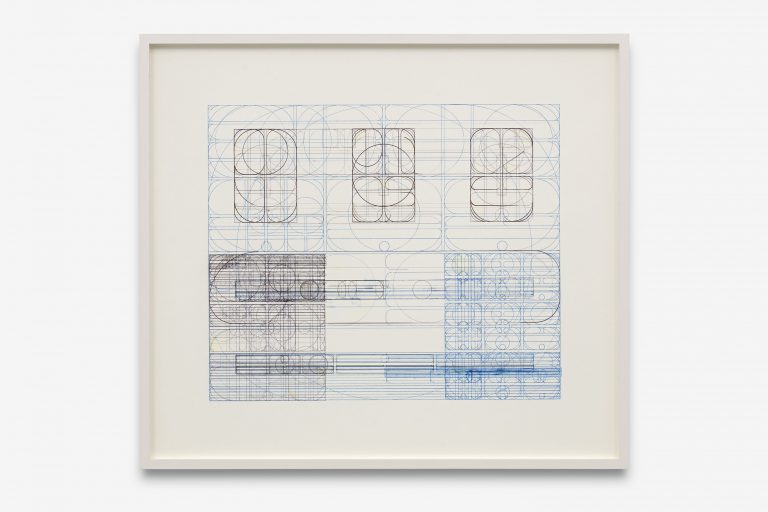 "For Touloub the repetitious act of drawing, and its necessary convergence in space and time, becomes a pictorial necessity. Representation is produced through the process of sensitive experience. Touloub attempts to transfer the invisible forces of technology and tradition into the surface."
Published 2016 in the artists portfolio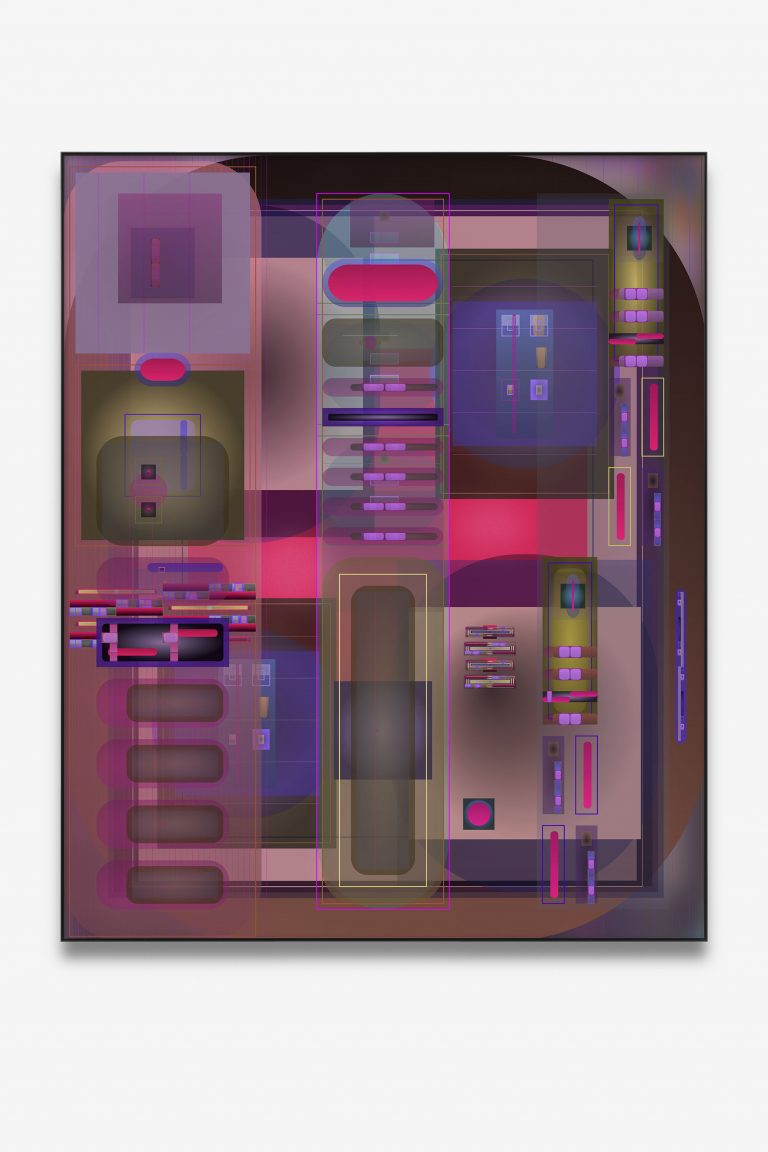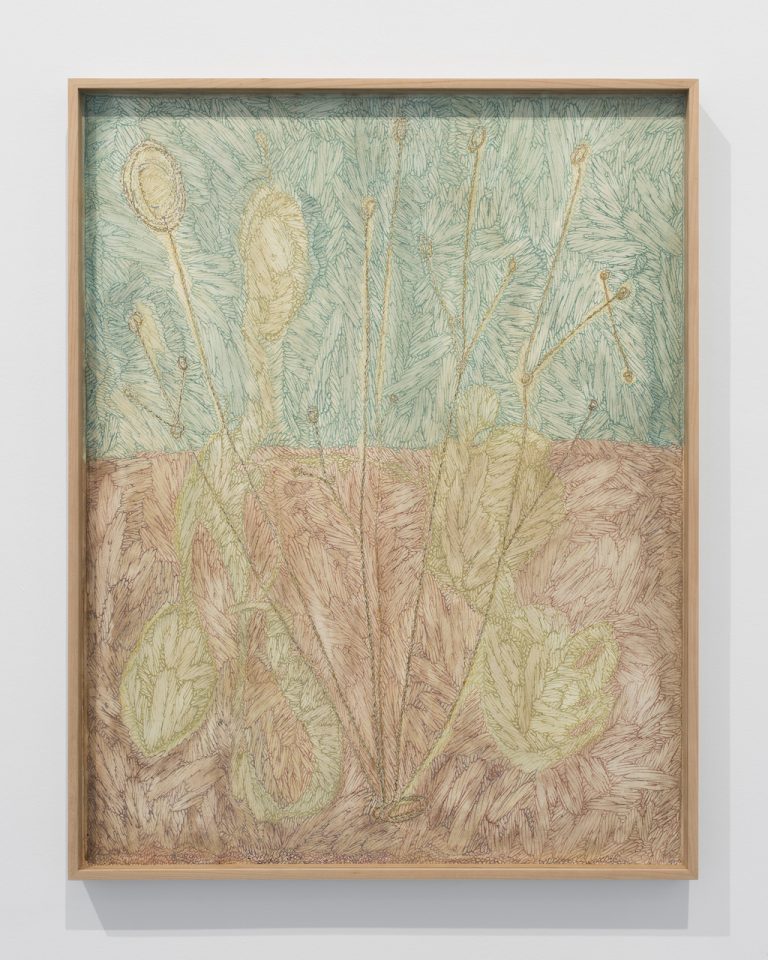 Achraf Touloub explores concepts of representation as a way to connect to primordial times by creating different figurative motifs implementing concepts of archaic and traditional arts into modern presentation schemes. Thinking about movements, the eternally lasting form repetitions seemingly detect their own expressions to reflect on how we are connected.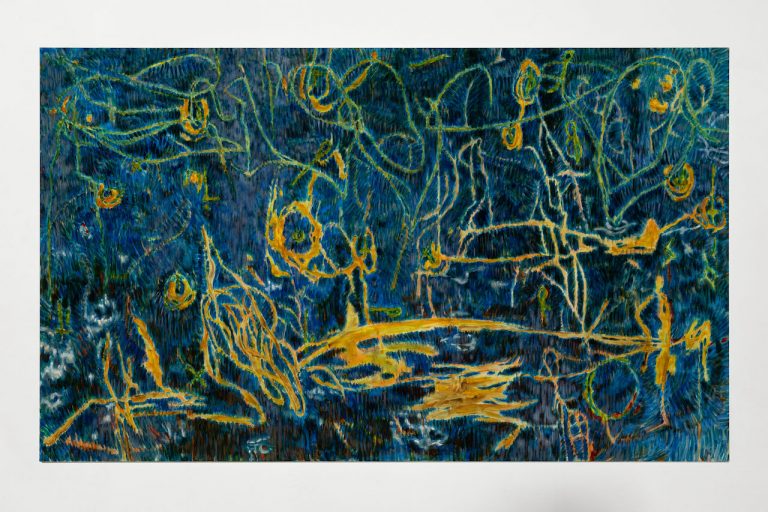 Harm van den Dorpel captures aspects of digitization and connectivity by creating his visual language using different algorithms. To distinguish the digital from the supposedly tangible no longer seems contemporary, as they now complement each other and merge almost seamlessly. The hierarchy of material-aesthetic reception is deliberately broken up and the work of art is recognized solely as such. What counts even more than the artwork itself is the intention behind it. One cannot only perceive the hapticity or pattern but far more the initial intention as a dematerialised concept—the flux of life.