Noah Klink presents Alison Yip's solo exhibition

SOMA TOPIKA

for Gallery Weekend Berlin *Discoveries. For her first solo exhibition with the gallery, Yip has produced two series of oil paintings on metal and laminate floor tile, depicting herself as a marionette-like figure in two parallel but contradictory projections of the future. These scenarios were constructed with the help of a neo-shaman and a psychic, who answered the same set of specific questions about everything from love to her relationship with the gallerist with whom she will exhibit. Alternate and perhaps more legitimate models of time and envisioning the future(s) are defined here with careful and detailed brushwork, pushing towards plasticity.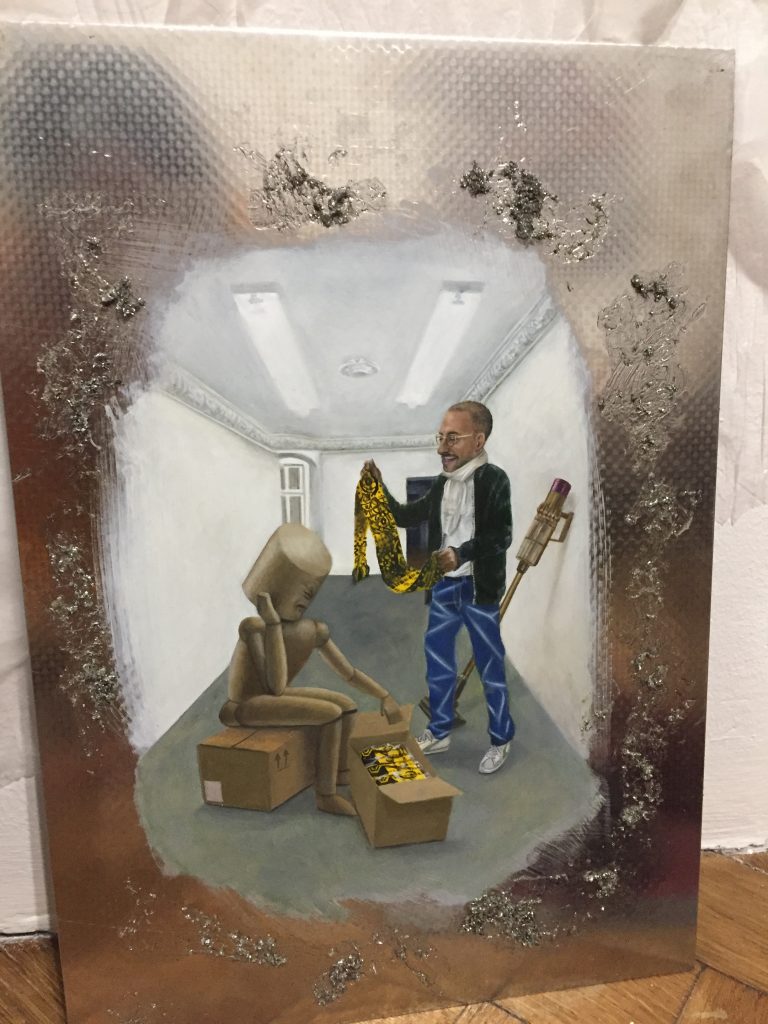 Gallery Weekend Berlin  Where do you come form, what should we know about you and your background?
Alison Yip  I am from Canada. I don't mind to share a little bit of background when asked, but in general I think people read too much into an artist's connection to place, age and education.
GWB  What was the inspiration for your current body of work?
AY  I was thinking about how the systems we have built up to envision futures have failed in fundamental ways and how it creates a search or revival of other methods of guidance. It is also a continuation in my interest in the persistence of figuration through psycho-spiritual or physiological phenomena.
GWB  Could you describe your upcoming exhibition in a few words/images? What can we expect to see?
AY  A space that appears to be under construction (because it is under construction), with small paintings that hang on plastic covered walls. The content of the paintings are informed by a psychic and a neo-shaman. They are the illustrated answers to very specific questions I had about my future.
GWB  Are there any particular visual / literal references you like to point out? (
AY  I always had this this quote in mind from Federici's 'Caliban and the Witch': 
"….the bourgeoisie had to combat the assumption that it is possible to be in two places at the same time, for the fixation of the body in space and time, that is, the individual's spatio-temporal identification, is an essential condition for the regularity of the work-process."
GWB  How does your show sound like? 
AY  There will be loose plastic covering the walls so I think they will rustle/knistern when people walk past.
GWB  Besides your show, what are you looking forward to during the upcoming Gallery Weekend Discoveries?
AY  I'm looking forward to seeing exhibitions again.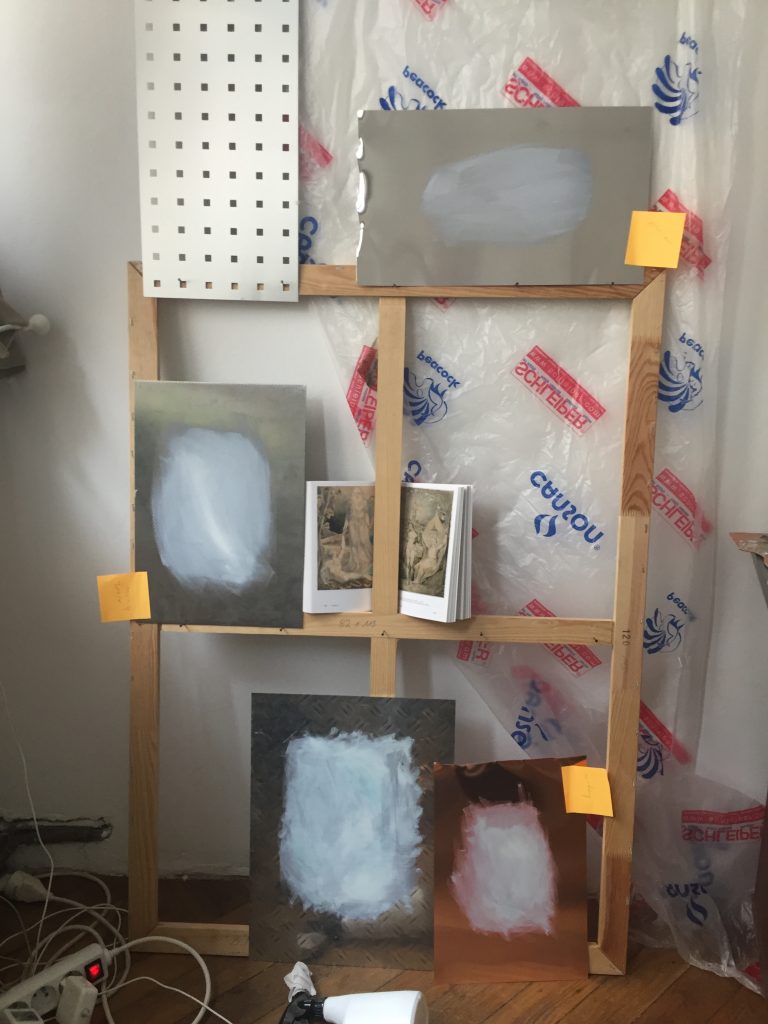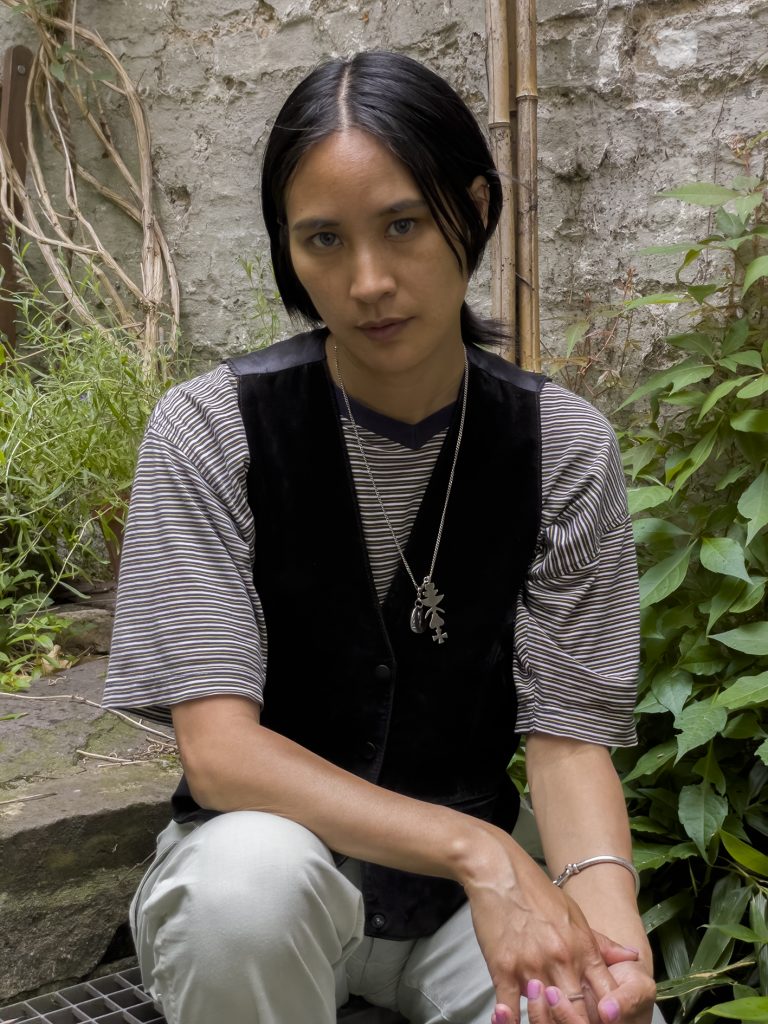 Alison Yip lives and works in Cologne and Berlin. Recent solo and group exhibitions include Mauer, Köln, DE, 2021, Fly Robin, Fly, Mécènes du Sud, (Montpellier-Séte, FR, 2021); Bare Heel Country, Dortmunder Kunstverein (Dortmund, DE, 2020); I SAW A CROW, ORCA WAS I, Monte Clark Gallery (Vancouver, CAN, 2020); Flow My Tears, Christopher Tracy, ACUD (Berlin, DE, 2020); We Love You, Beursschouwburg (Brussels, BE, 2019); Motoko Ishibashi / Alison Yip, Lady Helen (London, UK, 2019); and Hi-Ventilation, Kunstverein Harburger Bahnhof (Harburg, DE, 2019).