Gallery portrait
Galerie Thomas Schulte
by Kito Nedo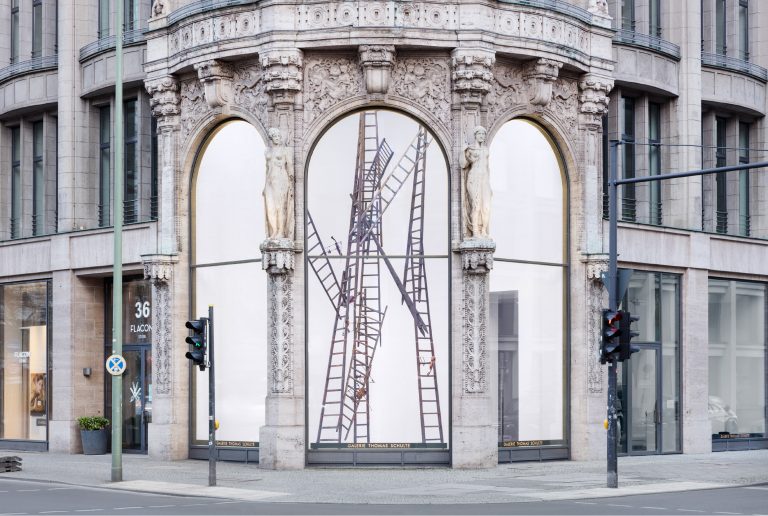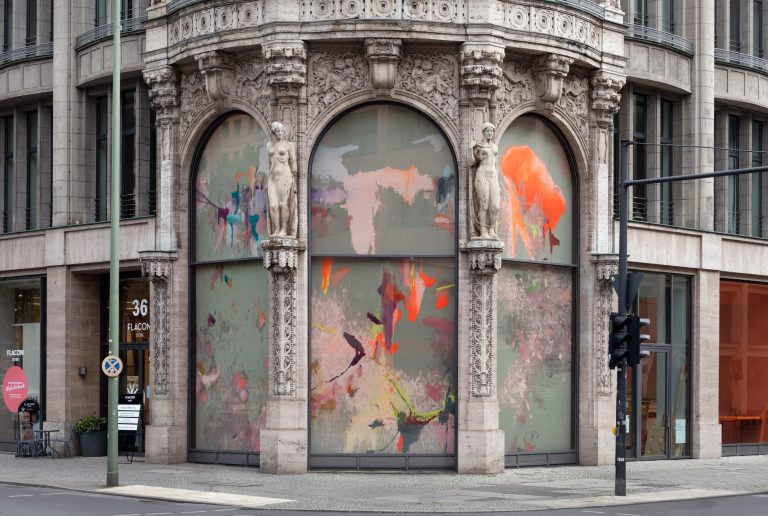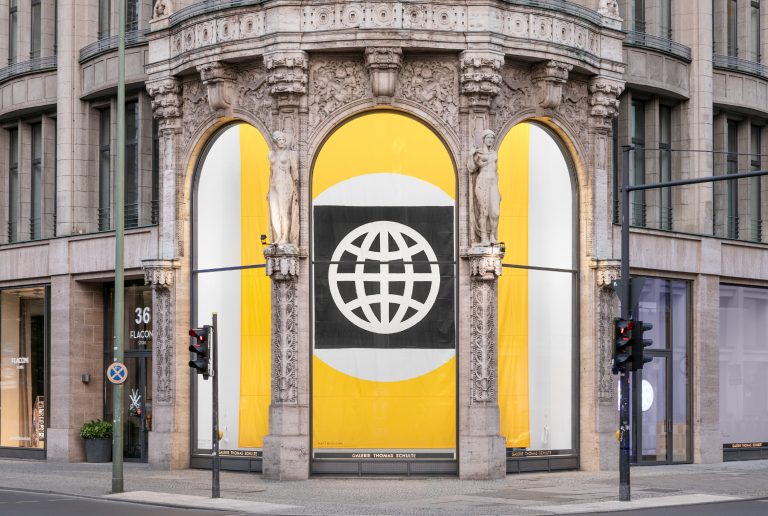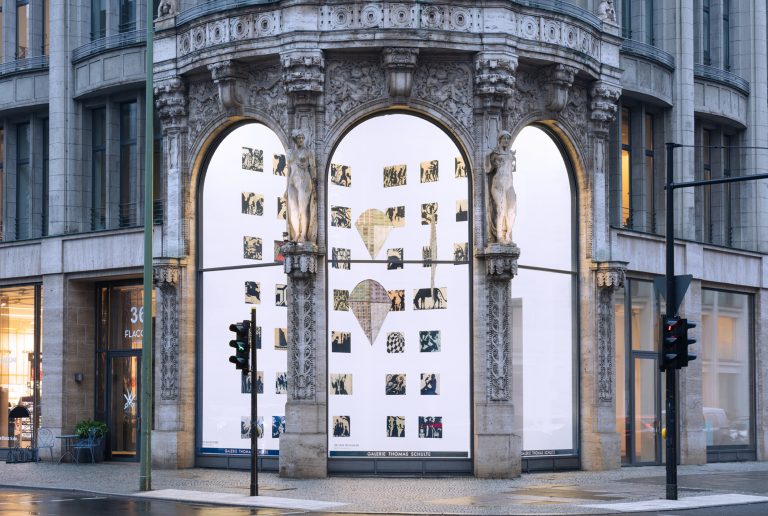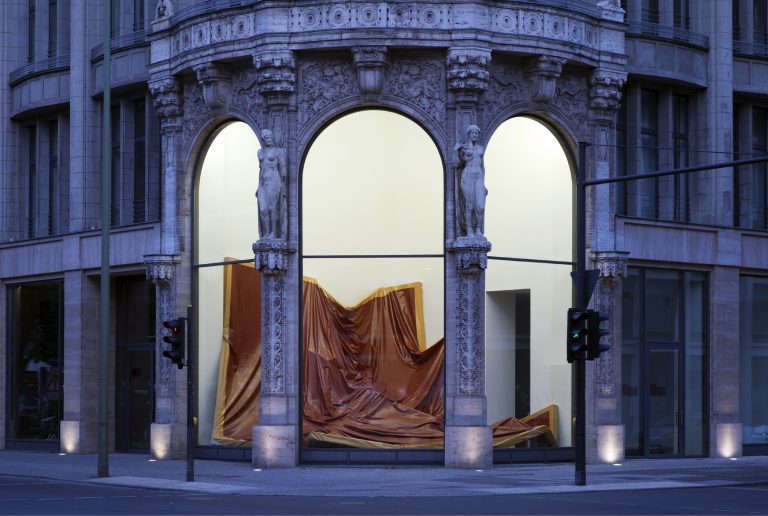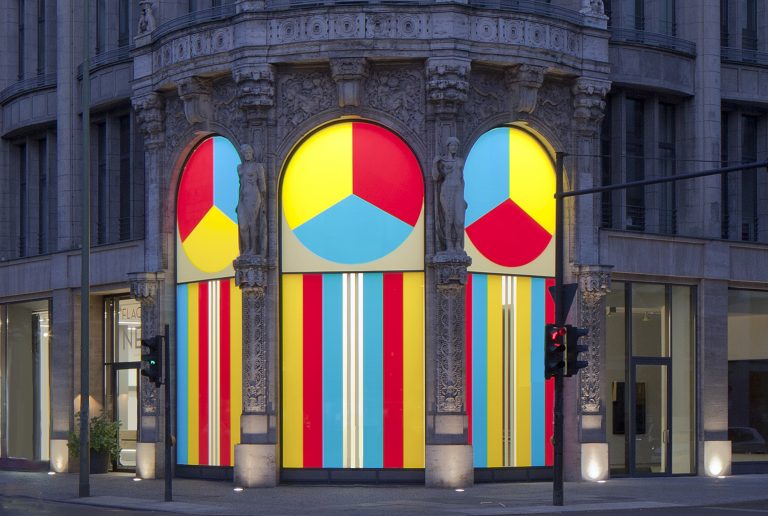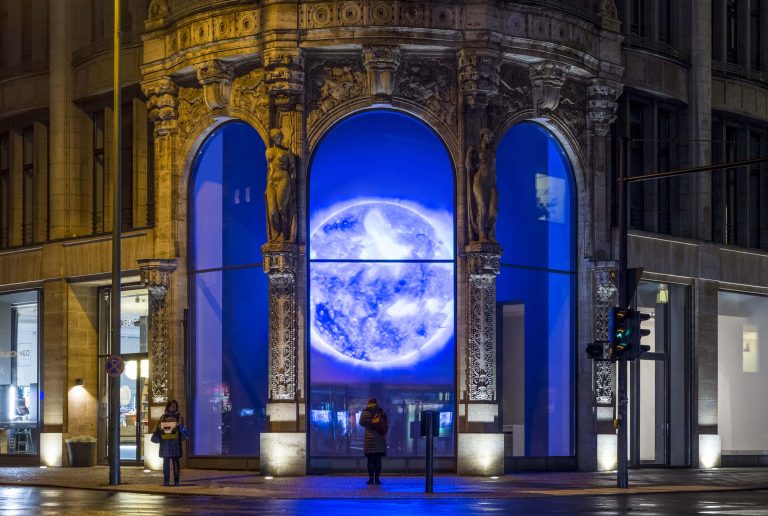 No other Berlin gallery opens up to its urban surroundings as invitingly as Galerie Thomas Schulte. At the crossroads of Charlottenstraße and Leipziger Straße, near Checkpoint Charlie, the building attracts curious glances from passers-by with its brightly lit, floor-to-ceiling windows—especially during the darker times of the day and year. For an instant, exhibition and public spaces seem to merge almost seamlessly. The white cube's hermetic tendencies are disrupted in a surprising and casual way. This is in keeping with the gallery's mission, which values both artistic quality and public interaction.
As a gallery programmer, Thomas Schulte champions conceptual artistic approaches. In his gallery, he presents artists who are internationally held in high esteem. These include the British abstract sculptor Richard Deacon, the Chilean installation artist Alfredo Jaar, and the American conceptual painter Pat Steir. For the past three decades, the gallery owner's international ambitions have made part of a small, pioneering generation of cultural entrepreneurs. Their continuous work over the years significantly contributed to the internationalization of Berlin's art scene. Before coming to Berlin, Schulte lived in New York for several years, where he worked as an Assistant Curator at the Museum of Modern Art and as the Director of an established American gallery.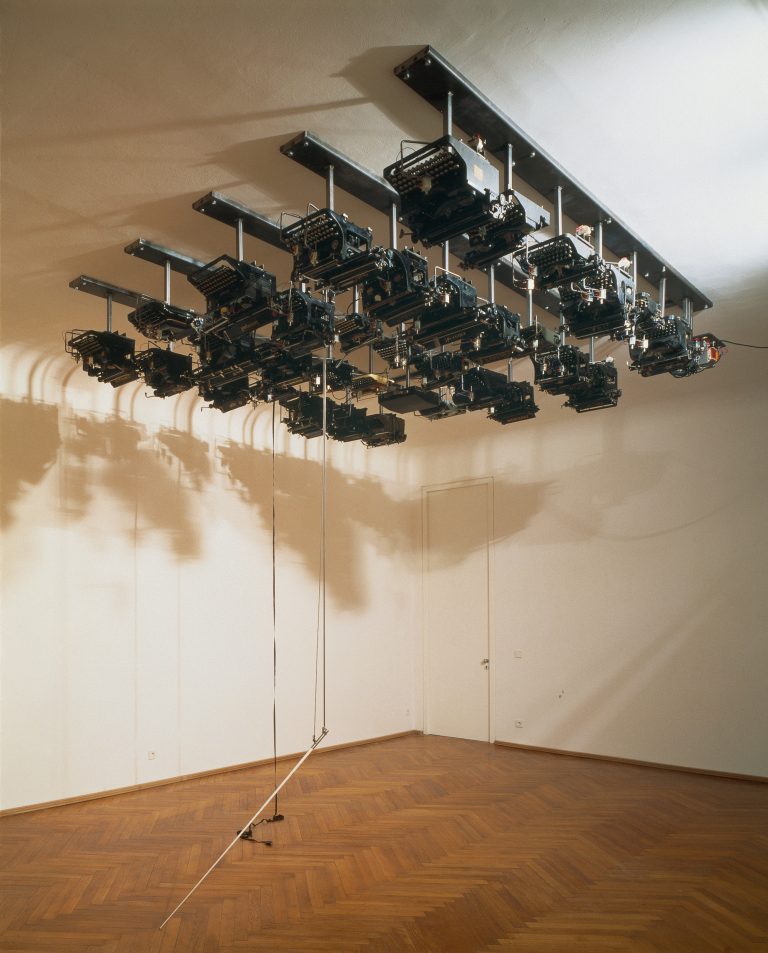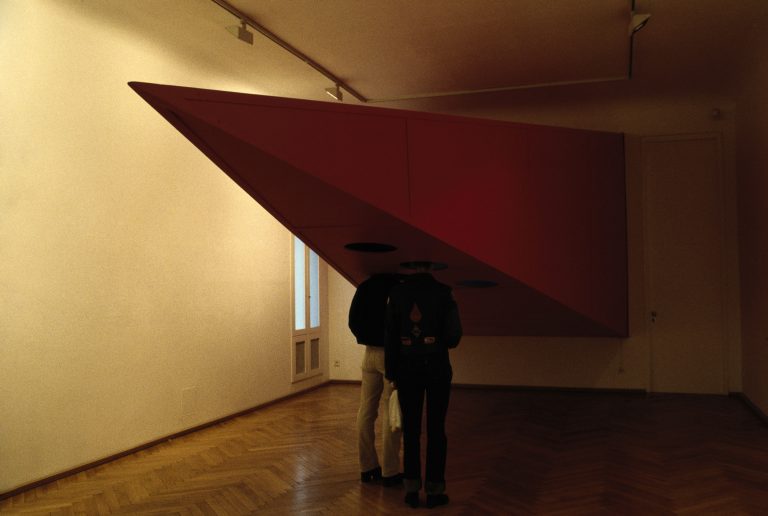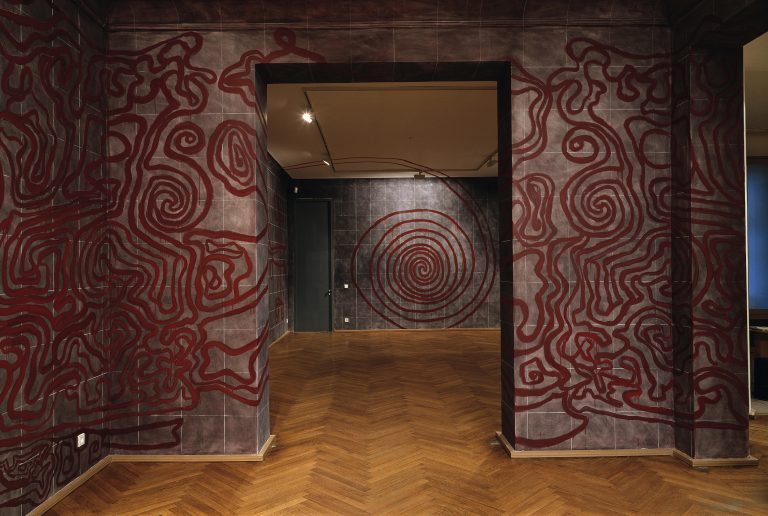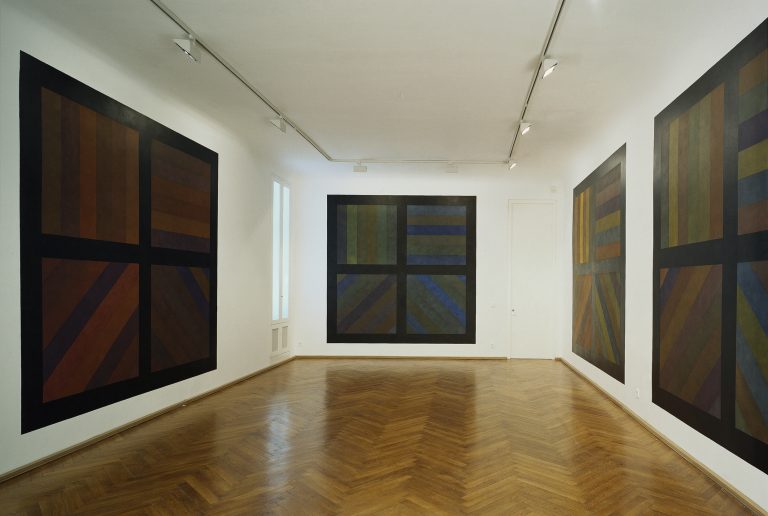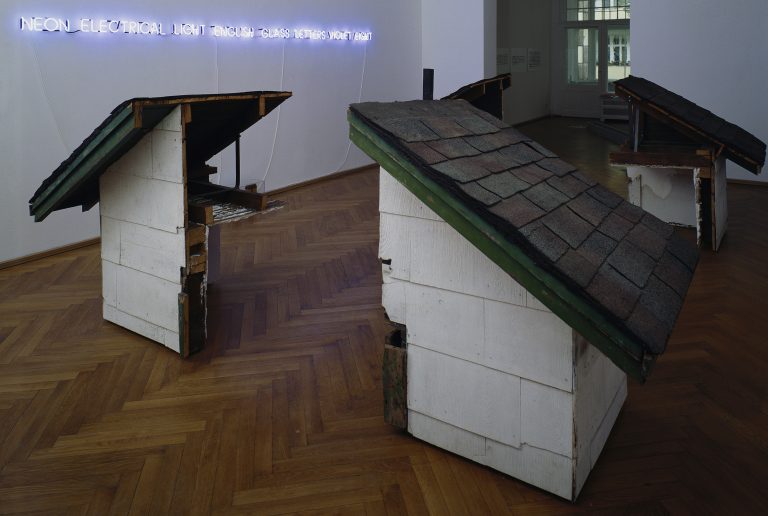 Schulte has been exhibiting art in Berlin-Mitte since 2006. However, the gallery has its roots in Charlottenburg. Still under the name Franck & Schulte, the gallery opened its first exhibition on Mommsenstrasse in April 1991. It was a spectacular installation by the artist Rebecca Horn, titled Chor der Heuschrecken (Chorus of Locusts). The documenta artist's work featured more than thirty clattering antique typewriters, which were electronically controlled and hung from the gallery's ceiling. Even though around 5,000 art enthusiasts were eager to see it, starting a gallery was not an obvious move at the time. On the contrary. Due to the first Iraq war, the international art market had fallen into a severe crisis at the beginning of the nineties. Signs of recovery were slow. Yet, this did not dissuade the gallery owner. Exhibiting photographs by Robert Mapplethorpe and Katharina Sieverding, clock objects by Andrea Zittel, and art by Alighiero Boetti, Stephen Willats, and Gordon Matta-Clark, the gallery soon cemented its reputation as a place for internationally renowned contemporary art. To this day, Schulte has remained committed to this high-quality standard—even in a pre-pandemic art market that, before coming to a halt, seemed to be stuck in forward gear.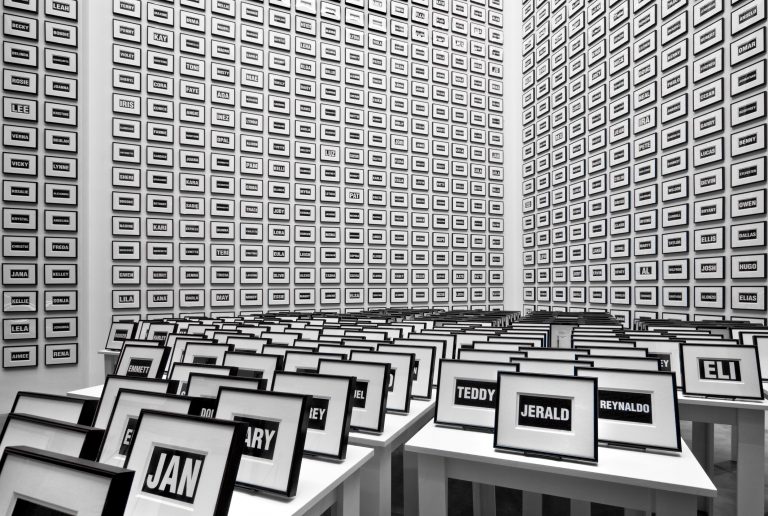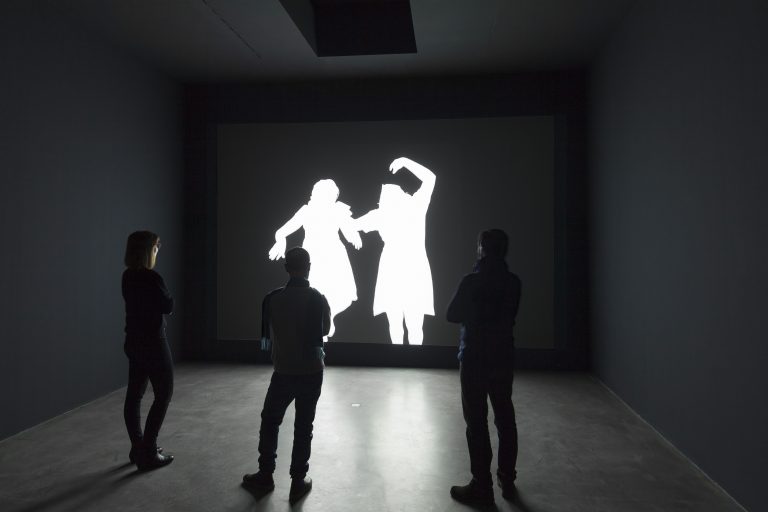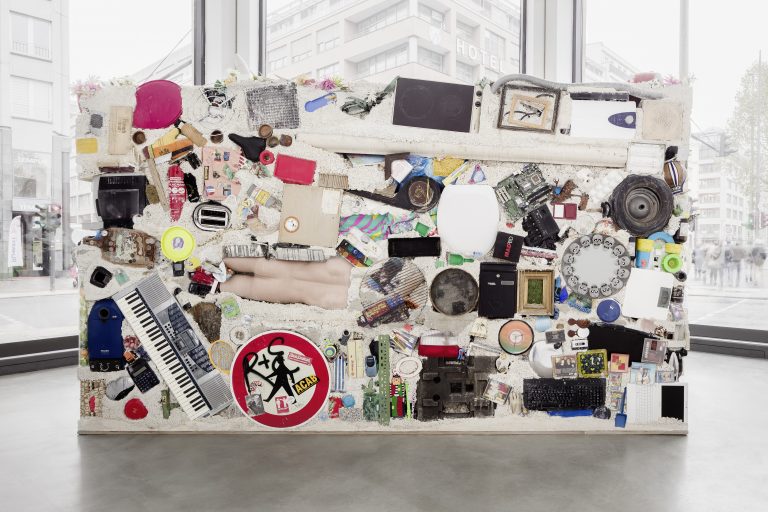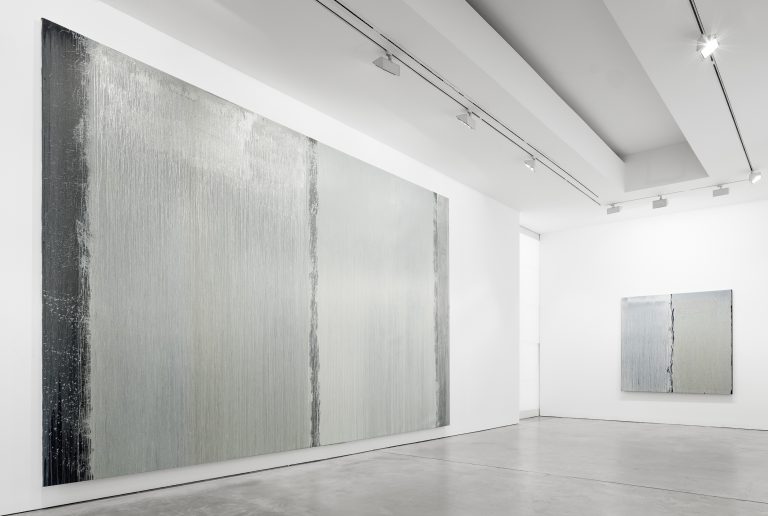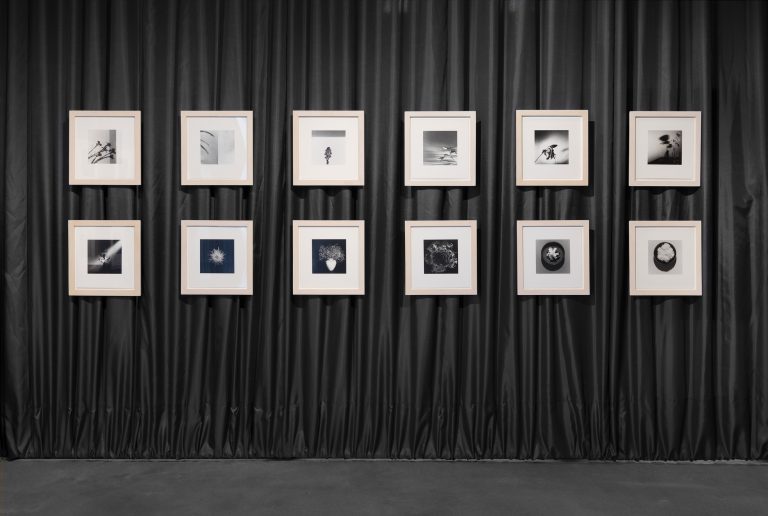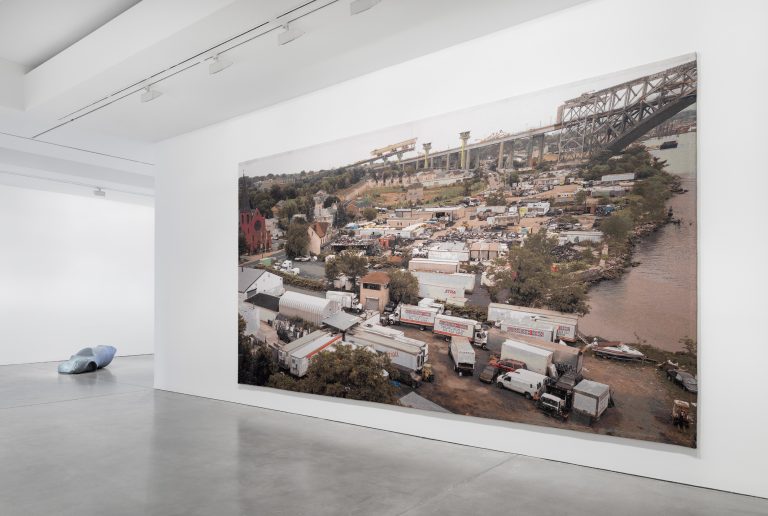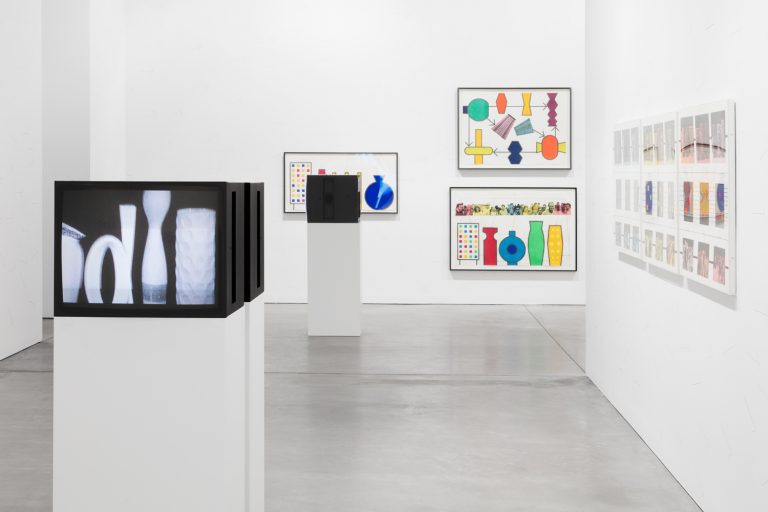 Es gibt keine andere Berliner Galerie, die sich so einladend zum Stadtraum hin präsentiert wie die Galerie Thomas Schulte. Das Geschäftshaus an der Kreuzung Charlotten- und Leipziger Straße in Checkpoint-Charlie-Nähe zieht mit seinen hell erleuchteten, bodentiefen Schaufenstern besonders in den dunkleren Tages- und Jahreszeiten die neugierigen Blicke der Vorbeieilenden auf sich. Für einen Moment scheinen Ausstellungsraum und Öffentlichkeit fast nahtlos ineinander überzugehen. Die Tendenz des White Cubes zum Hermetischen wird auf überraschende und beiläufige Art und Weise gebrochen. Das passt zum Anspruch der Galerie, die sowohl auf künstlerische Qualität wie auch auf den Austausch mit dem Publikum setzt.
Als Programmgalerist macht sich Thomas Schulte für künstlerische Ansätze stark, die konzeptuell sind. In seiner Galerie präsentiert er Künstlerinnen und Künstler, die international hohe Wertschätzung erfahren. Dazu zählt etwa der britische Objektkünstler und Bildhauer Richard Deacon, der chilenische Installationskünstler Alfredo Jaar oder die US-amerikanische Konzept-Malerin Pat Steir. Mit seinem internationalen Anspruch gehört der Galerist seit nunmehr drei Jahrzehnten zu jener kleinen Pioniergeneration von Kulturunternehmern, die mit ihrer kontinuierlichen Arbeit über die Jahre einen wichtigen Beitrag zur Internationalisierung des Berliner Kunstgeschehens geleistet haben. Bevor Schulte nach Berlin kam, lebte er mehrere Jahre in New York und arbeitete am Museum of Modern Art als Assistenz-Kurator sowie als Direktor einer großen US-Galerie.
Seit 2006 zeigt Schulte Kunst in Berlin-Mitte. Die Wurzeln des Unternehmens liegen jedoch in Charlottenburg. In der Mommsenstraße eröffnete die Galerie – damals noch unter dem Namen Franck & Schulte – im April 1991 die erste Ausstellung mit einer spektakulären Installation der Künstlerin Rebecca Horn. Der Titel der Schau: "Chor der Heuschrecken". Die documenta-Künstlerin ließ unter anderem über dreißig elektrisch gesteuerte, klappernde antike Schreibmaschinen von der Galeriedecke hängen. Das wollten rund 5000 Kunstinteressierte sehen. Selbstverständlich war eine Galeriegründung zu diesem Zeitpunkt jedoch nicht. Im Gegenteil. Infolge des ersten Irakkrieges war der internationale Kunstmarkt Anfang der Neunziger in eine schwere Krise gestürzt und erholte sich nur langsam. Doch der Galerist ließ sich nicht beirren. Mit Fotografien von Robert Mapplethorpe oder Katharina Sieverding, Uhrenobjekten von Andrea Zittel, Kunst von Alighiero Boetti, Stephen Willats oder Gordon Matta-Clark festigte die Galerie früh ihren Ruf als Ort für hochkarätige internationale Kunst der Gegenwart. Diesem qualitativen Anspruch ist Schulte bis heute treu geblieben – auch in einem Kunstmarkt, der bis zur Corona-bedingten Vollbremsung nur den Beschleunigungsmodus zu kennen schien.