Gallery portrait
ChertLüdde
by Christian Ganzenberg
If you stop by ChertLüdde regularly, it is easy to observe what happens when a gallery has more ideas than available space. At each visit, one discovers new rooms that open up as if by magic in the mezzanines, basements, or in the backyard. These exhibition spaces usually have a clear function or are dedicated to new formats conceived by both gallery owners, Jennifer Chert and Florian Lüdde. Alongside the traditional exhibition spaces, there is currently a separate Showroom focused on historical practices, as well as the BUNGALOW, which has a prudent parallel program dedicated to a younger artist generation, the Mail Art Archive, in which exhibitions and publication projects related to the archive are presented by the parties involved, and PORCINO, an artist's space by David Horvitz. Owing to these multifaceted curatorial approaches and the complex program that has developed from them, it seems unavoidable that the gallery should time and again push against its spatial limits.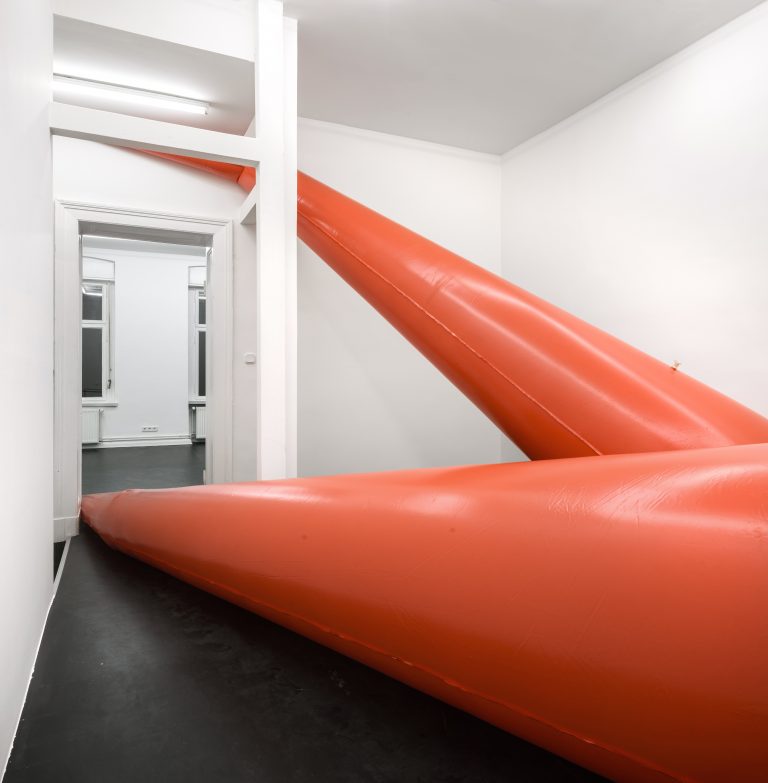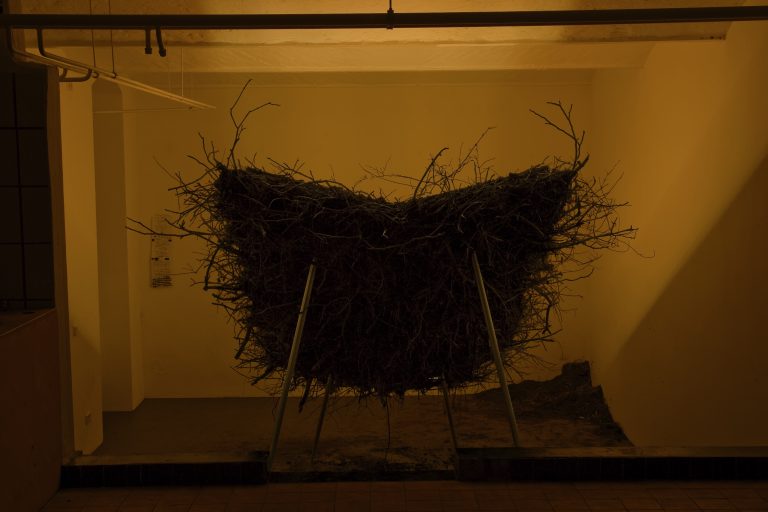 It all started without a clear strategy, almost spontaneously and naively, when Jennifer Chert put together a first group exhibition in a former garage in 2008. She supported and promoted a series of artists, especially Petrit Halilaj, who in turn encouraged her to open her own gallery. Chert, who was born in Italy, started to collect idiosyncratic approaches to art early on, including works by Alejandro Almanza Pereda, Vanessa Safavi, Kasia Fudakowski, David Horvitz, Zora Mann, and Heike Kabisch, who to this day continue to have a strong influence on the gallery's program. Since these early stages, Florian Lüdde, who still worked at Esther Schipper at the time, followed Chert's progress and so, according to him, "it felt very natural" when he became a partner of the gallery in 2016.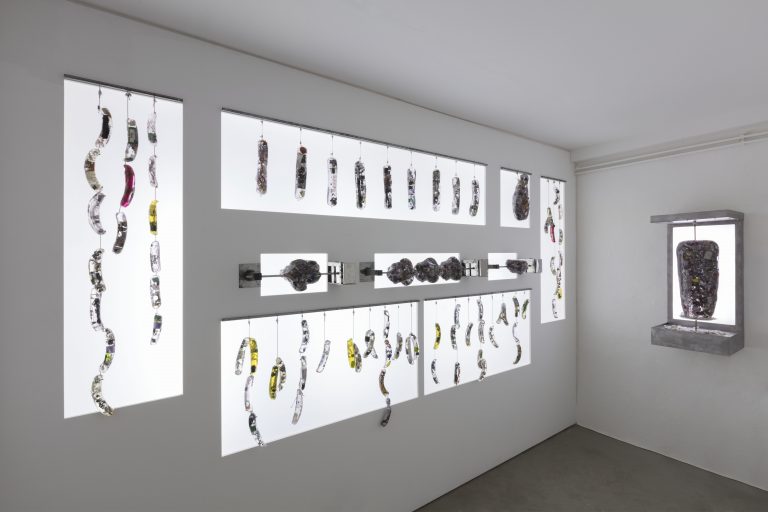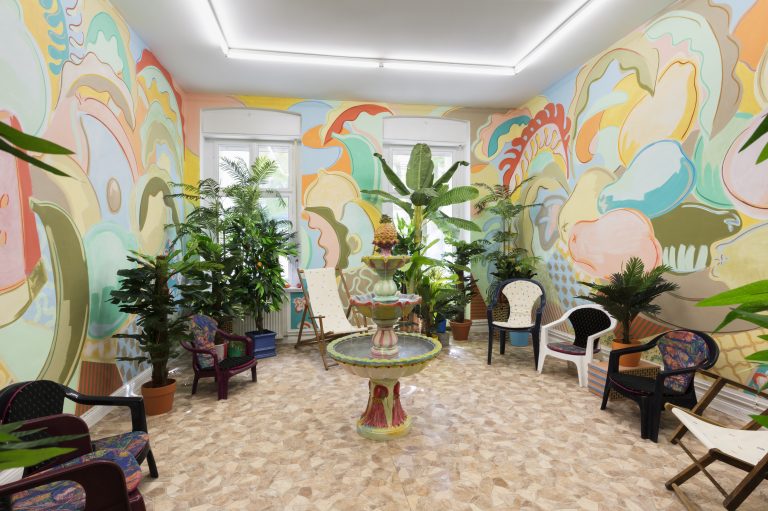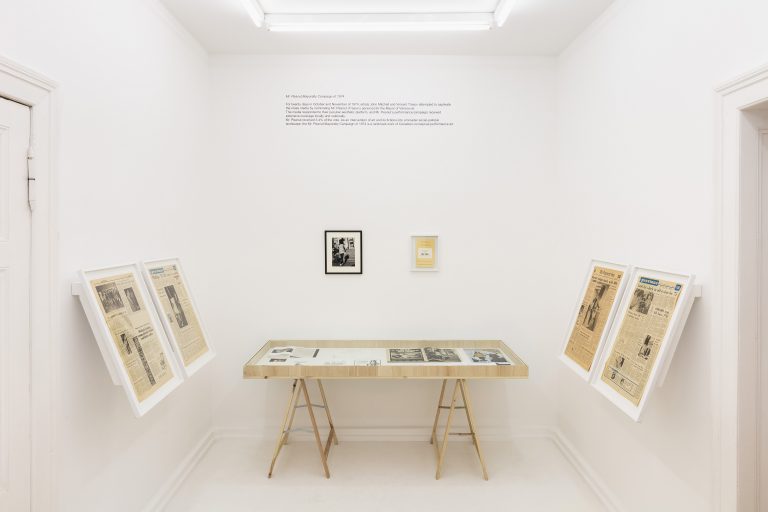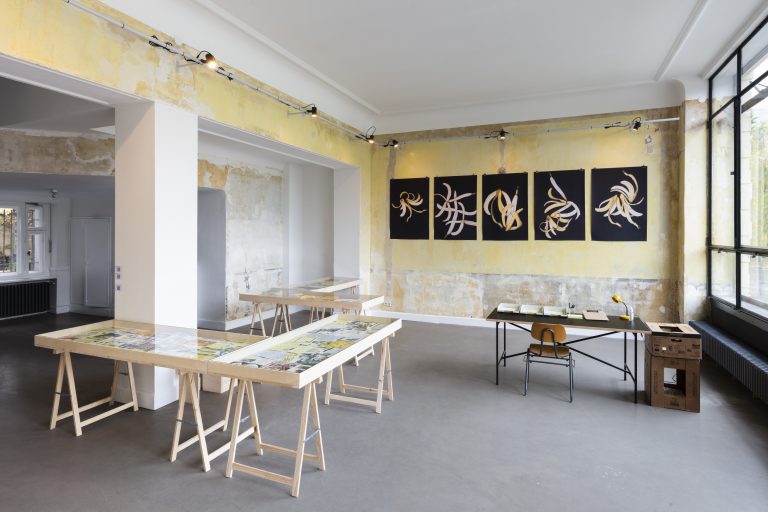 Not only did they share a genuine curiosity and enthusiasm for the gallery's artists, but also the desire to develop their own voice among the choir of this city's galleries. ChertLüdde moved into new spaces in Ritterstraße; together, they found a register that is their own, pleasantly relaxed, sincere, and which has grown organically, borne by a mindset of making things possible. "Commercial galleries were born from the intention to support the ideas of artists and to create different ways of sustaining artistic production. They have the potential to be important vehicles for the creation and support of culture." (Jennifer Chert) Listening, trusting, and asking the right questions are the extraordinary-ordinary principles that establish the feeling of community and family-like proximity at ChertLüdde. It is therefore not surprising that many artists have forged relationships not only in terms of aesthetics but also on a personal level.
Even though the gallery's focus lies on supporting and establishing "mid-career" artists, ChertLüdde is also able to consistently surprise us with the presentation of historical, often overlooked practices. In addition to the Mail Art Archive of Ruth Wolf-Rehfeldt and Robert Rehfeldt, since last year the gallery has also represented Franco Mazzucchelli and the estate of Rosemary Mayer. Recently, Vincent Trasov, one of Image Bank's cofounders, has also joined the gallery program. "There are so many artistic approaches that interest us," according to Chert. This is also demonstrated by the current presentation on the Kosovar painter Alije Vokshi (b. 1945) and the preparations for an upcoming exhibition by Senegalese artist Amadou Seck (b. 1950). One can therefore expect that, in a future visit to Ritterstraße, another space will open up for ideas to be spread.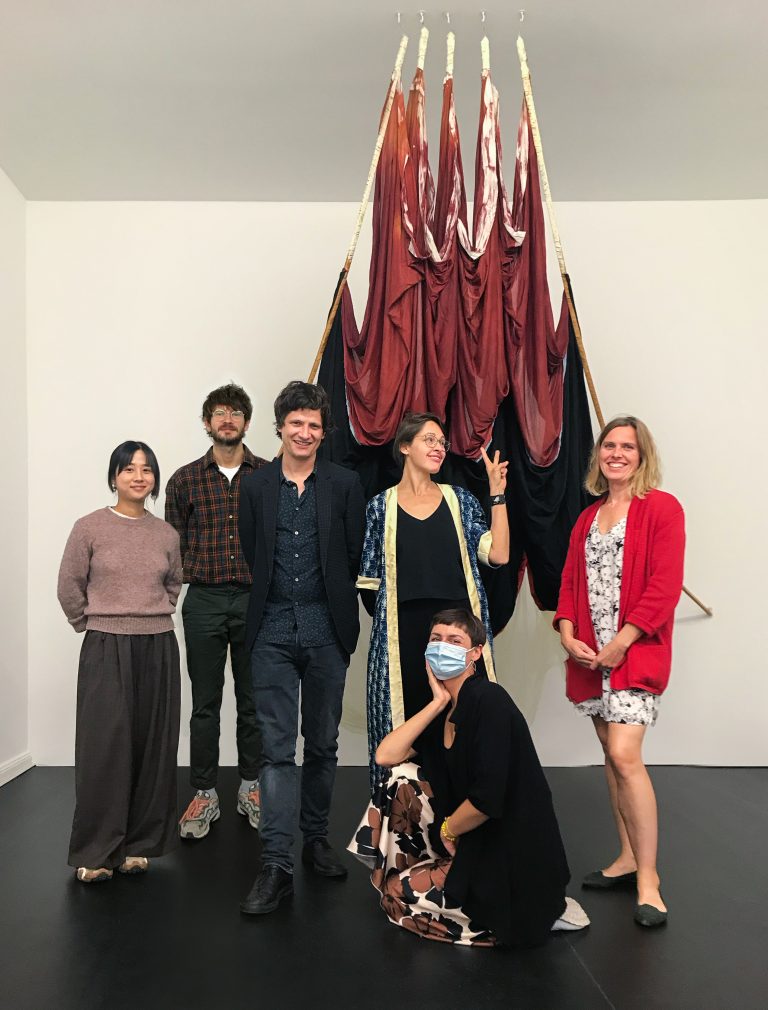 Was passiert, wenn eine Galerie mehr Ideen als Fläche hat, kann man gut beobachten, wenn man in regelmäßigen Abständen in der Galerie ChertLüdde vorbeischaut. Bei jedem Besuch entdeckt man neue Räume, die sich wie von Zauberhand in den Zwischenetagen, Kellergeschossen oder auch im Hinterhof auftun. Diese Ausstellungsräume haben meist eine klare Funktion oder sind mit neuen Formaten verbunden, die sich die beiden Galerist*innen Jennifer Chert und Florian Lüdde überlegt haben. Derzeit gibt es neben den klassischen Ausstellungsräumen einen separaten Showroom mit Fokus auf historische Positionen, den BUNGALOW, der sich einer junge Künstlergeneration außerhalb des Programms widmet, das Mail Art Archiv, in dem der damit verbundene Verein Ausstellungen und Publikationsprojekte rund um das Archiv präsentiert, und PORCINO, ein 'artist space' von David Horvitz. Aufgrund dieses facettenreichen, kuratorischen Ansatzes und des daraus erwachsenen komplexen Programms scheint es unumgänglich zu sein, dass die Galerie immer wieder neu an ihre räumlichen Grenzen stößt.
Angefangen hat alles ganz unstrategisch, fast spontan und naiv, als Jennifer Chert 2008 die ersten Gruppenausstellungen in einer ehemaligen Werkstatt organisierte. Sie unterstützte und förderte eine Reihe von Künstler*innen, allen voran Petrit Halilaj, der wiederum sie ermutigte, eine eigene Galerie zu eröffnen. Früh versammelte die gebürtige Italienerin idiosynkratische Positionen wie Alejandro Almanza Pereda, Vanessa Safari, Kasia Fudakowski, David Horvitz, Zora Mann oder Heike Kabisch, die alle bis heute das Programm der Galerie prägen. Seit diesen Anfängen verfolgte Florian Lüdde, damals noch bei Esther Schipper beschäftigt, die Schritte von Chert und so "fühlte es sich ganz natürlich an", so Lüdde, als er sich 2016 der Galerie als Partner anschloss.
Gemeinsam war beiden nicht nur die ehrliche Neugier und der Enthusiasmus für die Galeriekünstler*innen, sondern auch der Wunsch, eine eigene Stimme im Chor der Galerien dieser Stadt zu entwickeln. ChertLüdde bezog neue Räume in der Ritterstraße und zusammen fand man ein eigenes – angenehm unaufgeregtes, aufrichtiges und organisch wachsendes – Register, das von einem Esprit des Ermöglichens getragen wird. "Commericial galleries were born from the intention to support the ideas of artists and to create different ways of sustaining artistic production. They have the potential to be important vehicles for the creation and support of culture." (Jennifer Chert) Zuhören, Vertrauen und die richtigen Fragen stellen sind die außergewöhnlich-gewöhnlichen Prinzipien, die das Gefühl von Community und familiärer Vertrautheit bei ChertLüdde begründen. Es ist daher nicht überraschend, dass viele Künstler*innen nicht nur ästhetische, sondern auch persönliche Beziehungen zueinander haben.
Obwohl der Schwerpunkt der Galerie auf der Unterstützung und Etablierung jüngerer Künstler*innen liegt, gelingt es ChertLüdde immer wieder auch mit historischen, oftmals übersehenen Positionen zu überraschen: Neben dem Mail Art Archiv von Ruth Wolf-Rehfeldt und Robert Rehfeldt sowie Franco Mazzucchelli wird seit letztem Jahr auch der Nachlass von Rosemary Mayer vertreten. Und seit kurzem wist auch Vincent Trasov, einem Mit-Gründer der Image Bank, Teil des Galerieprogramms. "Es gibt so viele künstlerische Positionen, die uns interessieren", meint Chert, wie auch die aktuelle Präsentation der kosovarischen Malerin Alije Vokshi (*1945) und die Vorbereitungen für die Ausstellung mit dem senegalesischen Künstler Amado Seck (*1950) zeigen. Es ist daher anzunehmen, dass sich auch beim nächsten Besuch in der Ritterstraße ein weiterer Raum auftun wird, in dem sich Ideen ausbreiten.