Nothing for nothing / Try again
Olaf Nicolai for Schaubühne Berlin
This year's campaign by Schaubühne Berlin was created by Olaf Nicolai. Titled "Nothing is Nothing/ Try again", he deploys the aesthetics of simple discount brochures, but removes all content and lettering. Increasing the emptied designs to poster size, they assume a promotional role themselves. But most of all the appropriation of that content-free promotion designs highlights: that what is missing.
During the Gallery Weekend Berlin 2020 the posters will be introduced to the public for the first time and the Mendelsohn building of Schaubühne with its significant glass façade will become a temporary art installation. On Thursday, September 10, 2020, Schaubühne invites you to a small reception with Olaf Nicolai and EIGEN+ART Leipzig/Berlin. The event will take place in front of the Schaubühne from 6 – 8 pm.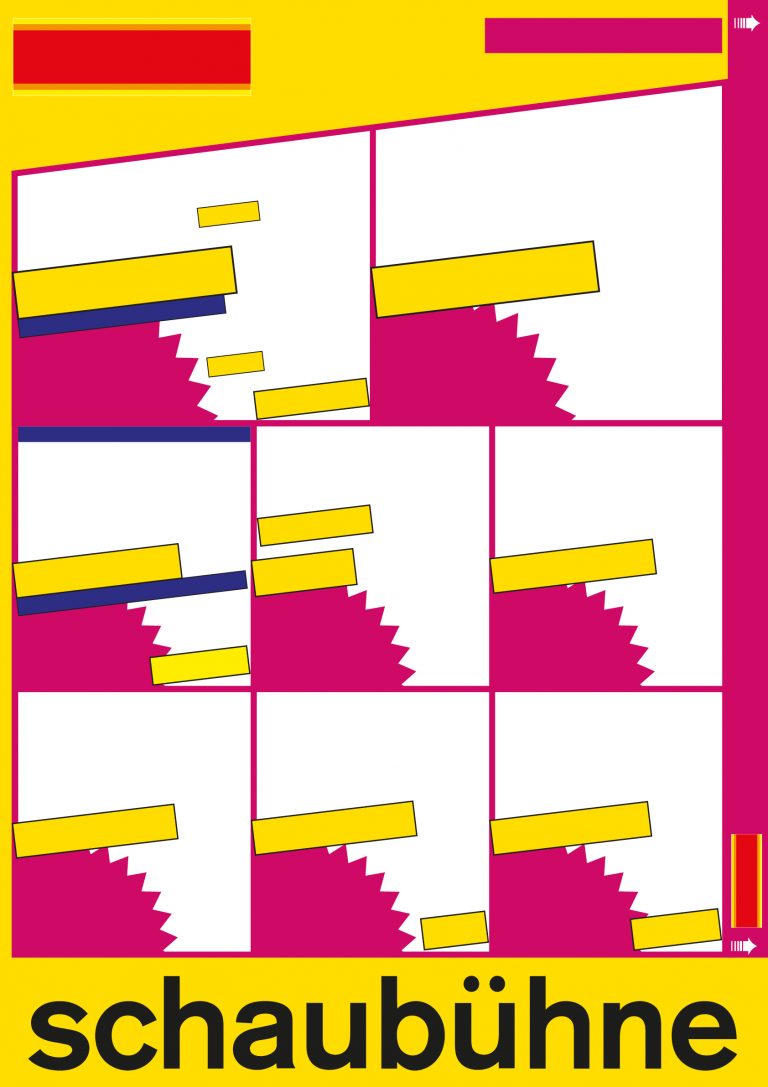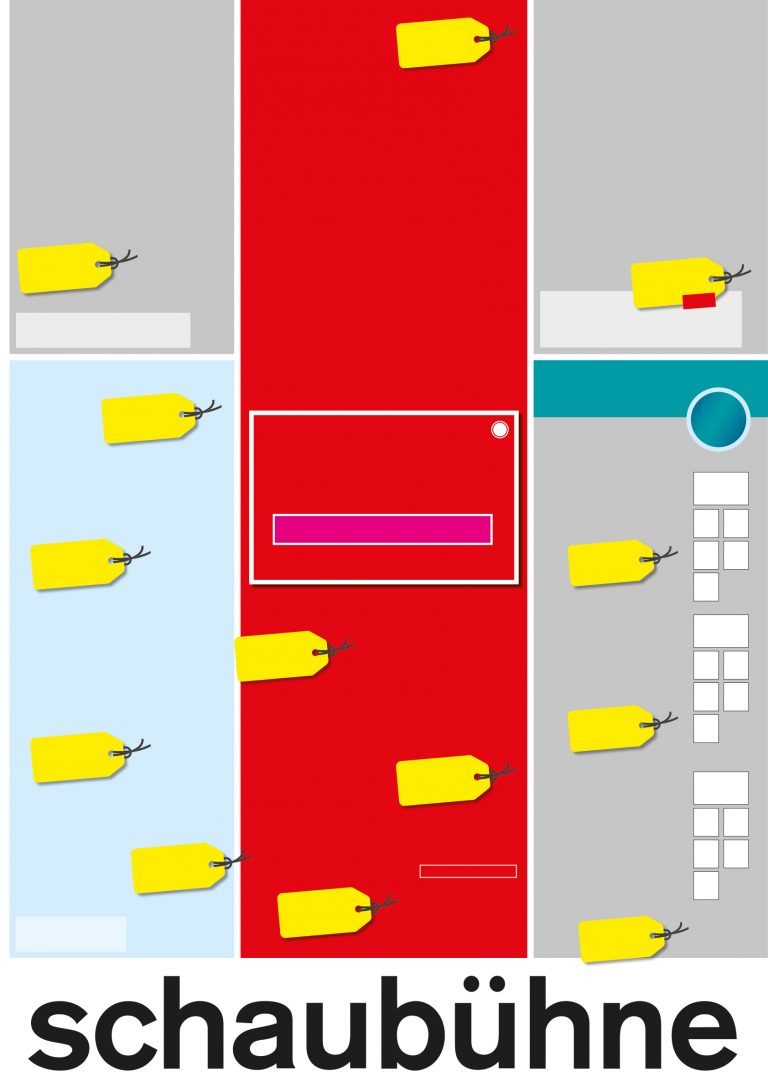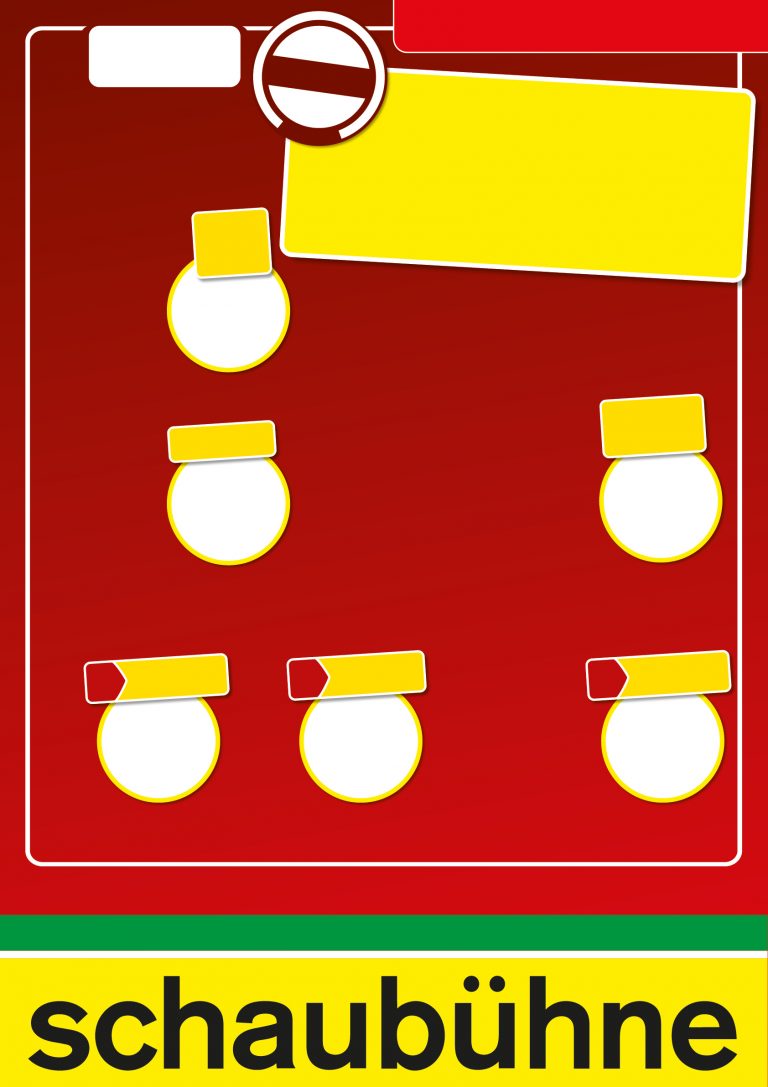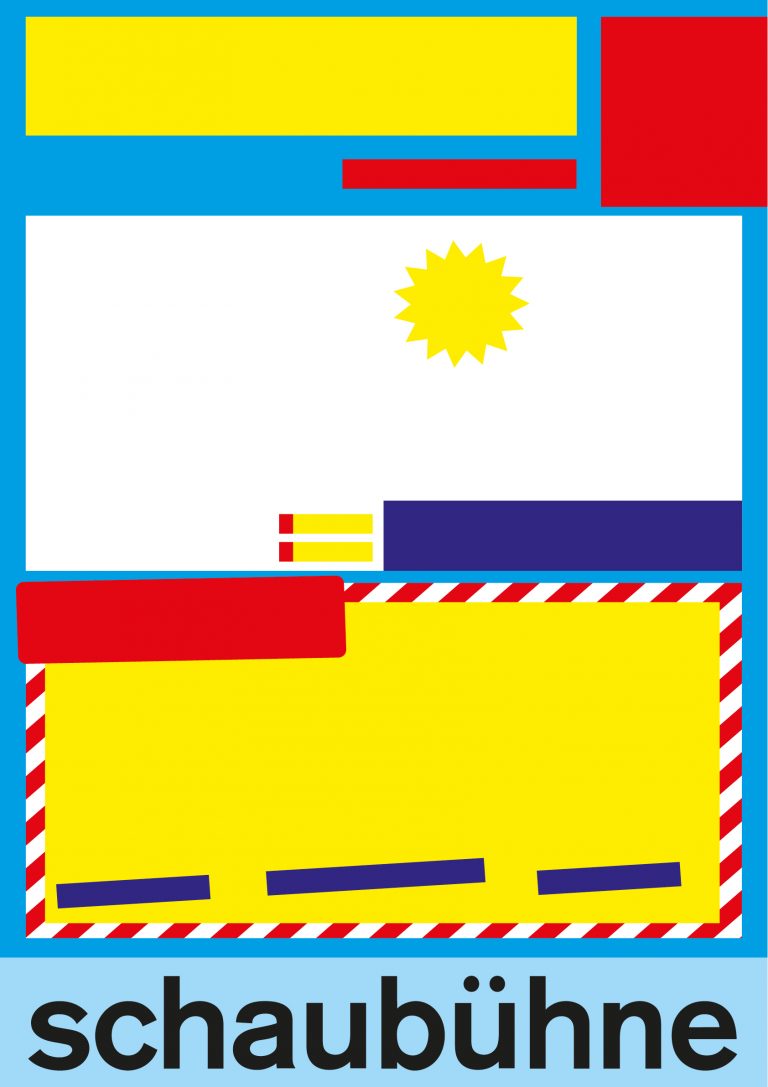 Die diesjährige Kampagne der Schaubühne Berlin wurde von Olaf Nicolai gestaltet. Unter dem Titel »Nothing is Nothing / Try again« bedient er sich der Ästhetik einfacher Discounter-Broschüren. Diese werden um jegliche Inhalte und Schriftzeichen freigeräumt und auf die Dimension eines Plakates vergrößert selbst zur Werbung. Die Aneignung dieser nichts-verheißenden Werbegrafik lässt aber vor allem eines deutlich werden: das Fehlende.
Im Rahmen des Gallery Weekend Berlin 2020 werden die Plakate zum ersten Mal der Öffentlichkeit vorgestellt und das markante Mendelsohn-Gebäude der Schaubühne verwandelt sich mit seiner Glasfassade in eine temporäre Installation.
Am Donnerstag, den 10.9.2020, lädt die Schaubühne von 18 bis 20 Uhr zusammen mit Olaf Nicolai und EIGEN+ART Leipzig/Berlin zu einem kleinen Sektempfang vor dem Haus ein.