If the quality of a gallery is measured by the length of its relationships with its artists, then Jörn Bötnagel and Yvonne Quirmbach from BQ are doing something right. The best example is Dirk Bell: the gallerist couple got to know the artist in the mid-1990s. Jörn Bötnagel was scouring art academies in search of young painters for an exhibition at Monika Sprüth Gallery when he met Dirk Bell in Braunschweig. "We thought to ourselves at the time, 'If we do something ourselves someday, then the first exhibition will definitely be with Dirk.'" That's how Jörn Bötnagel tells the story today.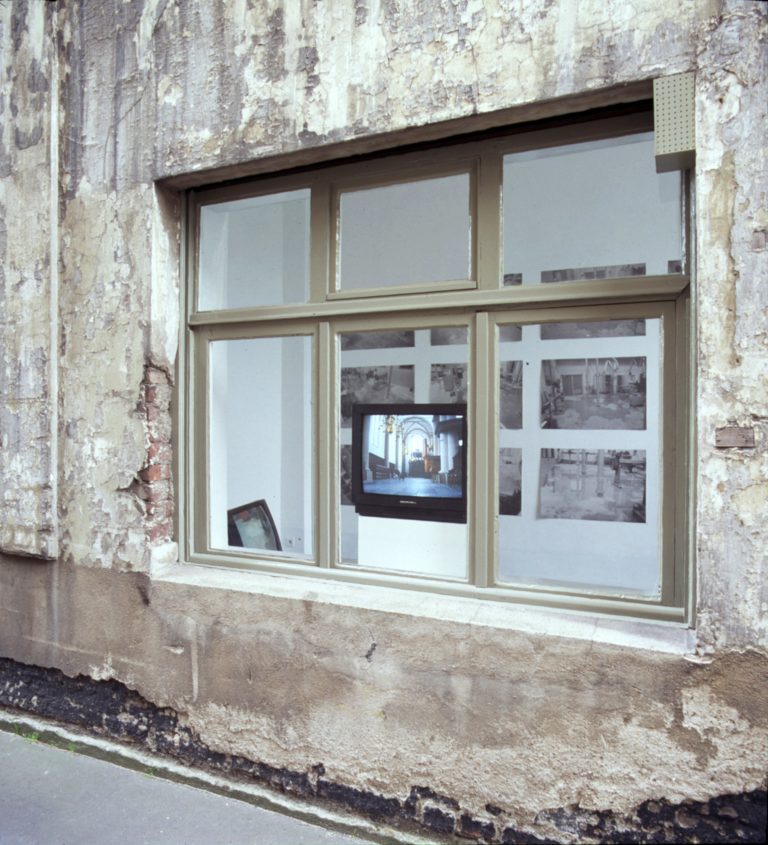 But in actual fact they were already doing something at that point. It all started in Cologne in 1995, not yet under the name BQ, but as Jörn Bötnagel Projekte. Yvonne Quirmbach was still studying graphic design, and Jörn Bötnagel had just taken a job at Monika Sprüth's gallery. By 1997 there had been four of these temporary projects. In 1998, a small space—the porter's lodge—became available in the rear courtyard of the Sprüth Gallery. It became the BQ project space. The first exhibition was a collaboration between Matti Braun and Heike Beyer—then Dirk Bell was indeed next, together with Friedrich Kunath, followed by Richard Wright and Bojan Sarcevic. Except for Kunath, all of them are still with BQ today. "We just started looking around us with curiosity back then. We didn't have the idea of starting a gallery yet."
By looking around, they mean selecting artists, which for them remains more intuitive than strategic. "Besides their work, we are also interested in the artists' personalities; we aren't in the first instance thinking about our gallery program or about wanting to cover certain artistic positions."
The story really started to gain momentum in the new millennium. In 2000, BQ participated in their first art fair, Art Cologne. In 2002, they opened their first gallery space in a small store on Jülicher Strasse in Cologne. A year later, BQ was invited to take part in Art Basel. They used the opportunities that these fairs offered in their own unique way: as "large solo exhibitions." After all, the booths often had more floor space than their gallery.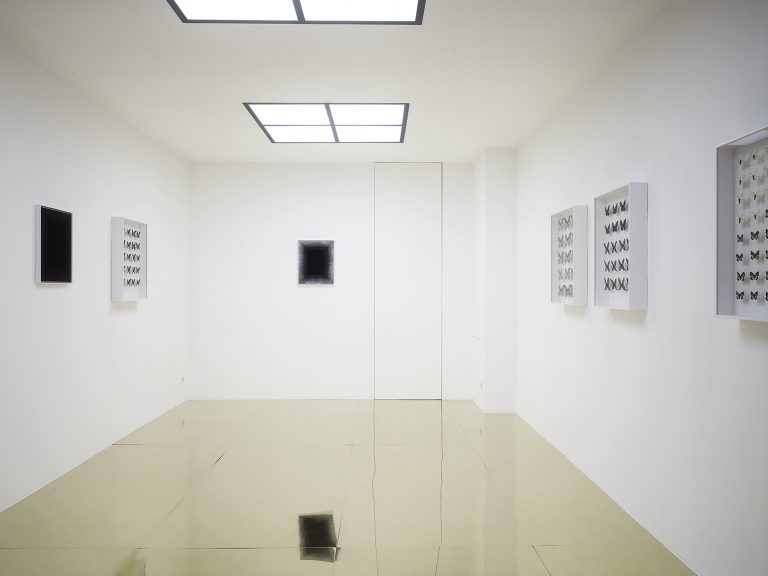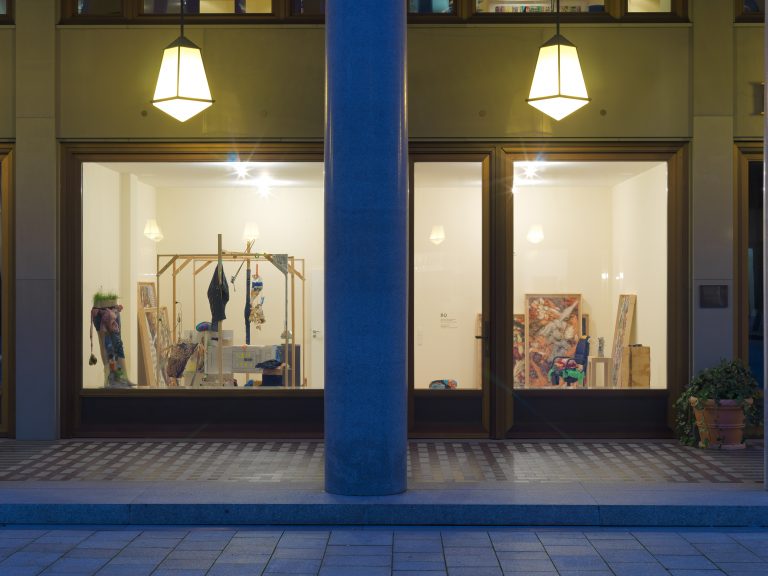 The gallery has been situated in Berlin since 2009 and on Rosa-Luxemburg-Platz since 2011. They took their time selecting a permanent venue after the move, initially roaming around their new city as a nomadic gallery. The main gallery space is now complemented by the project space QBBQ's, which is located just a few steps away on Rosa-Luxemburg-Strasse.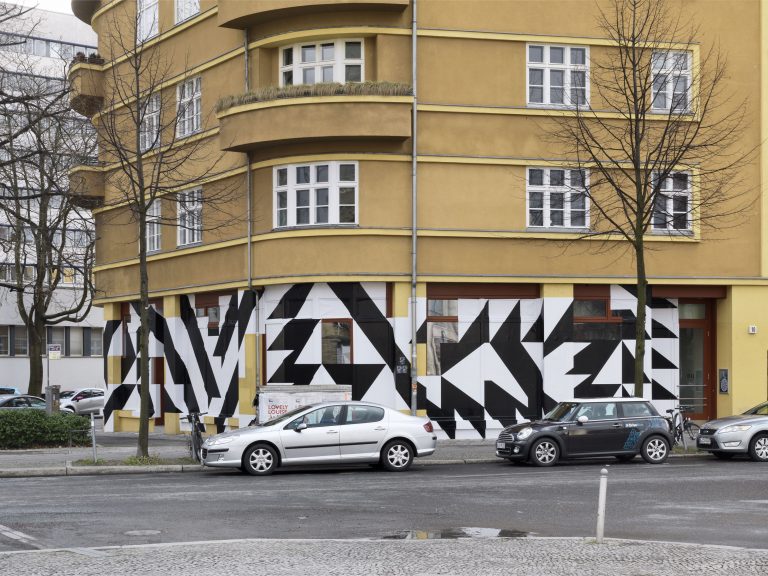 The day-to-day work at the gallery is of paramount importance for BQ, both as a social venue and as a workshop where their artists' ideas are put into practice. Many of the artists had their first exhibition there while they were still students. This was the case for Raphaela Vogel, for example, as well as for Leda Bourgogne. The gallery's most recent addition, Mara Wohnhaas, who first aroused curiosity with her cryptic Instagram posts, is also still at the academy. "We find the best way to go far together is from the very beginning." For them, this exchange with the artists creates a sense of euphoria that in turn drives their everyday work.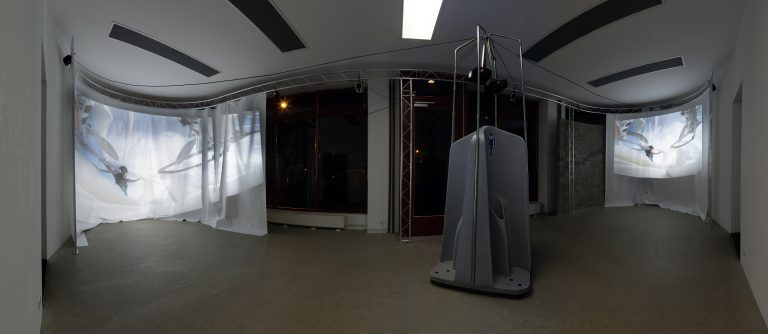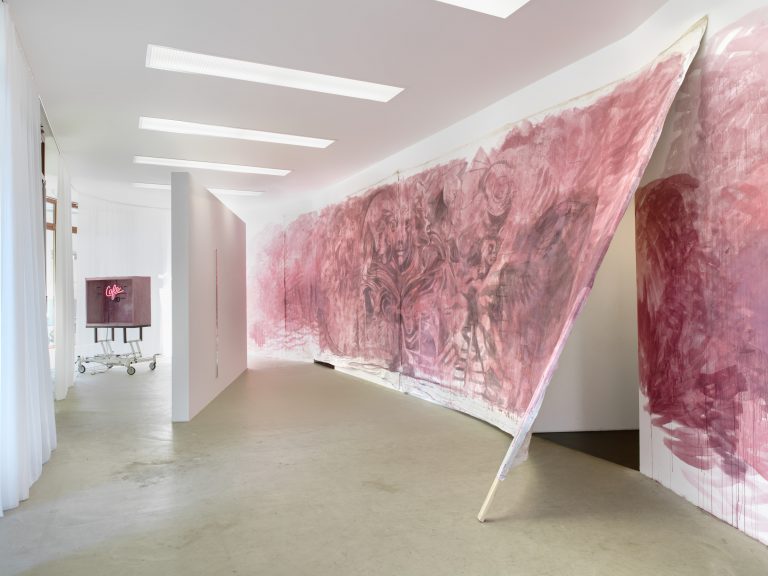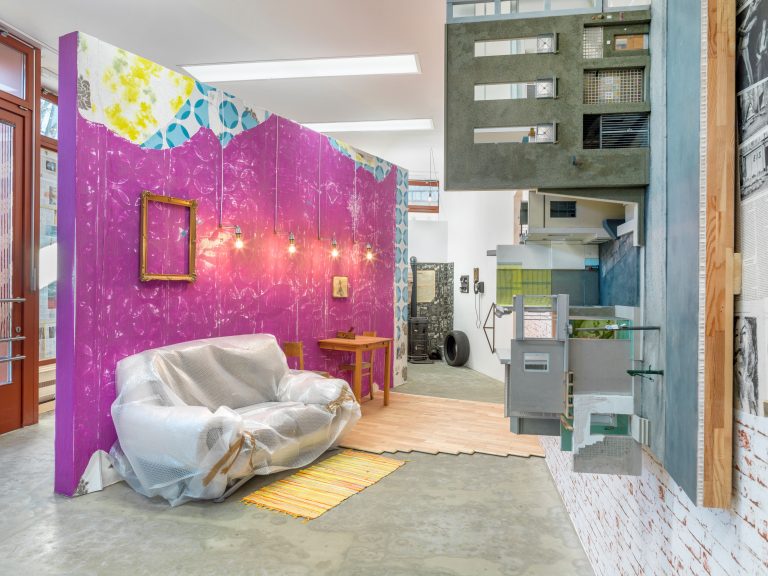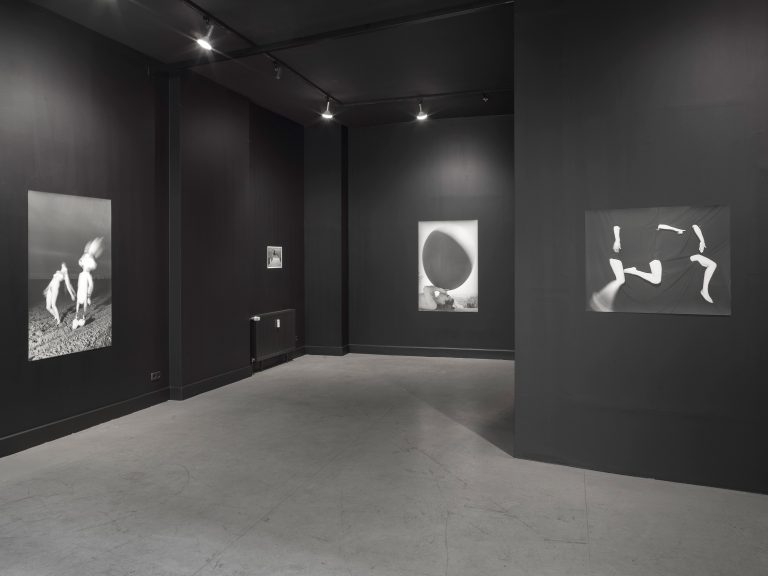 Wenn sich die Qualität einer Galerie auch daran misst, wie dauerhaft das Verhältnis zu den Künstlerinnen und Künstlern ist, dann machen Jörn Bötnagel und Yvonne Quirmbach von BQ einiges richtig. Bestes Beispiel Dirk Bell: Kennengelernt hat das Galeristenpaar den Künstler Mitte der 1990er Jahre. Für eine Ausstellung in der Monika Sprüth Galerie suchte Jörn Bötnagel damals an Kunstakademien nach jungen Malerinnen und Malern und traf Dirk Bell in Braunschweig. "'Wenn wir irgendwann selbst etwas machen, dann ist die erste Ausstellung auf jeden Fall mit Dirk', haben wir damals gedacht".So erzählt Jörn Bötnagel es heute.
Etwas gemacht haben sie da aber eigentlich schon. Im Jahr 1995 ging es in Köln los, noch nicht unter dem Namen BQ, sondern als Jörn Bötnagel Projekte. Yvonne Quirmbach studierte noch Grafikdesign, Jörn Bötnagel hatte gerade einen Job in der Galerie von Monika Sprüth angetreten. Vier solcher temporären Projekte gab es bis 1997. 1998 wurde dann im Hinterhof der Sprüth Galerie ein kleiner Raum, das Pförtnerhäuschen frei. Der Projektraum BQ zog ein. Die erste Ausstellung war eine Kooperation von Matti Braun und Heike Beyer – danach war tatsächlich Dirk Bell an der Reihe, gemeinsam mit Friedrich Kunath, gefolgt von Richard Wright und Bojan Sarcevic. Bis auf Kunath sind alle von ihnen noch heute bei BQ. "Wir haben damals angefangen, uns neugierig umzuschauen. Die Idee eine Galerie zu machen, hatten wir noch nicht."
Mit dem Umschauen meinen sie die Auswahl der künstlerischen Positionen, die bei ihnen auch heute noch mehr intuitiv als strategisch erfolgt. "Neben der Arbeit interessieren wir uns für die Persönlichkeiten der Künstlerinnen und Künstler und denken nicht im ersten Moment an unser Galerie-Programm oder daran, bestimmte Positionen abdecken zu wollen."
Nach dem Jahrtausendwechsel nahm die Geschichte Fahrt auf. Im Jahr 2000 nahmen BQ erstmals an einer Messe teil, der Art Cologne. 2002 eröffneten sie in einem kleinen Ladenlokal in der Jülicher Straße in Köln ihre ersten Galerieräume. Ein Jahr später lud auch die Art Basel BQ ein. Sie nutzten die Chance, die ihnen die Messen boten auf ihre Weise: Mit "großen Einzelausstellungen". Die Stände hatten nämlich oft mehr Quadratmeter als ihre Galerie.
Die befindet sich seit 2009 in Berlin und seit 2011 am Rosa-Luxemburg-Platz. Mit der Auswahl des Ortes hatten sie sich nach dem Umzug Zeit gelassen, die neue Stadt zunächst als nomadische Galerie durchwandert. Inzwischen ergänzt noch der Projektraum QBBQ's, der sich nur ein paar Schritte entfernt auf der Rosa-Luxemburg-Straße befindet, die Haupträume.
Überhaupt ist die tägliche Arbeit in der Galerie für BQ von entscheidender Bedeutung, als sozialer Ort und als Werkstatt, in der Ideen ihrer Künstlerinnen und Künstler in die Tat umgesetzt werden. Viele von denen hatten dort ihre erste Ausstellung noch während des Studiums. Bei Raphaela Vogel war das beispielsweise so oder bei Leda Bourgogne. Auch der jüngste Neuzugang der Galerie, Mara Wohnhaas, deren kryptische Posts auf Instagram erste Neugierde geweckt hatten, ist momentan noch an der Akademie. "Wir finden es am besten, wenn man einen langen Weg von Anfang an zusammengeht." Euphorie würde dieser Austausch mit den Künstlerinnen und Künstlern auslösen und die wiederum sei der Motor für das tägliche Arbeiten.