Gallery Portrait
Galerie Nordenhake
Christian Ganzenberg, 2022

The story of Nordenhake Gallery can be traced back to a quarry near Malmö. In the 1960s, at the invitation of Claes Nordenhake's father, numerous Swedish and international artists came to work with the "Ebony Black" granite found there — the material fascinated Max Bill and Isamu Noguchi in equal measure, and through guests like these, the junior Nordenhake was provided access to a sophisticated world of art that he had previously only known from stories. However, it would take a few more semesters of his law studies before he would have his own gallery.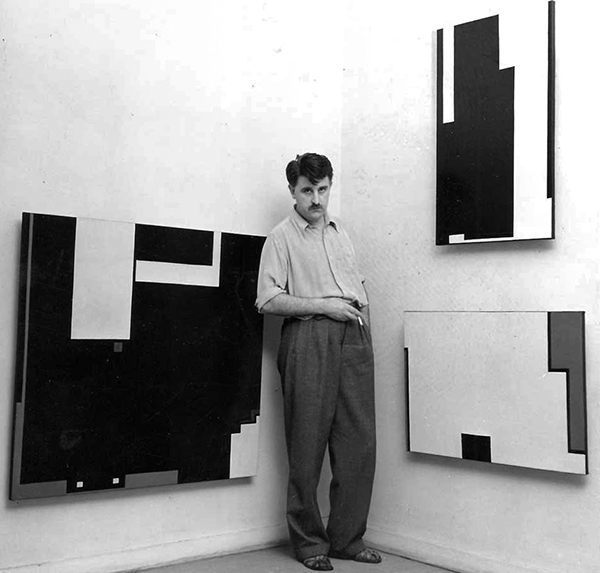 It wasn't until 1973 that the opportunity arose to take over a friend's gallery in Malmö. Nordenhake himself described his early years in the field most aptly: "As a (young) gallerist, I was a cleaner, a security guard, an interior designer, a carpenter, a courier, a warehouse manager and stock clerk, a graphic designer, a photographer, a bookkeeper, an art historian, a teacher and sometimes even a professor, a cook, a photographer, a waiter, a restaurateur, a philosopher (late at night), a business strategist, an actor, a psychotherapist, a pimp, a marriage and divorce counselor, a lover (as an exception), a travel agent, a banker, a sympathetic drinking buddy, an arrogant bastard, an interpreter and a secretary, and where I also wanted to be an artist, that's usually where the conflicts with the other artists began."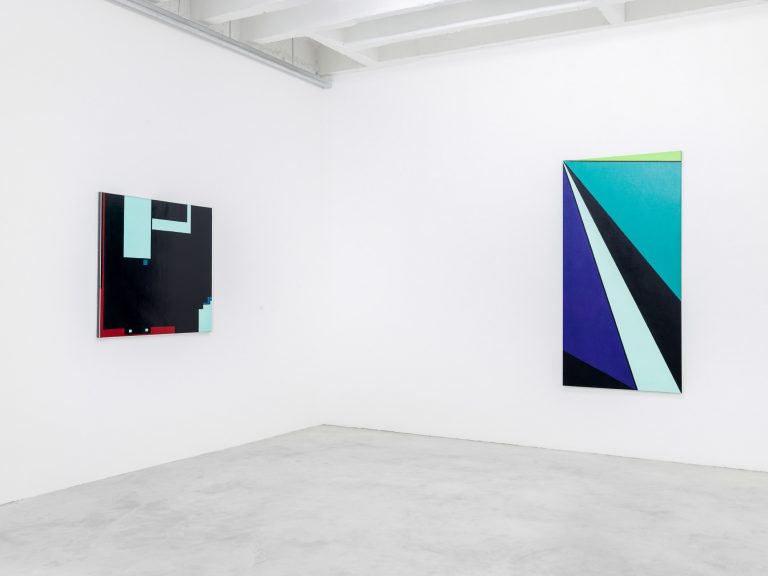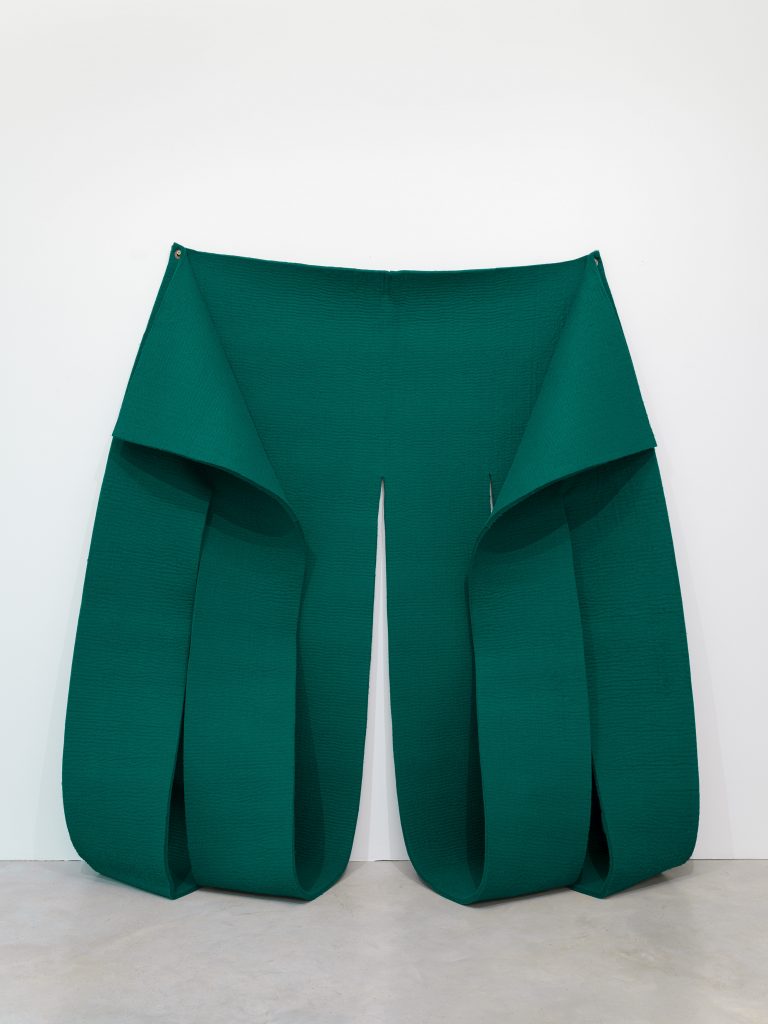 The autodidact quite quickly found not only a program, but also the appropriate language for it. The first exhibitions set the stage for how the artistic program of his gallery would develop: in addition to the Swedish modernist Olle Bærtling, Nordenhake broadly presented monochrome paintings by Harvey Quaytman, Robert Mangold, Alan Uglow, and Marcia Hafif and sculptures with an outlier quality from Robert Morris or Ulrich Rückriem, among others. In tiny Malmö, few people grasped the subtle nuances between these works; the vast majority believed that the gallery was more of a permanent exhibition. But Nordenhake found like-minded people and supporters: for instance, the visionary museum director Pontus Hultén, who lured him to Stockholm a decade later. The spacious rooms in the prestigious Royal Academy of Fine Arts opened up the possibility for the gallery to present expansive sculpture exhibitions, such as those by Richard Serra in 1984 and 1988.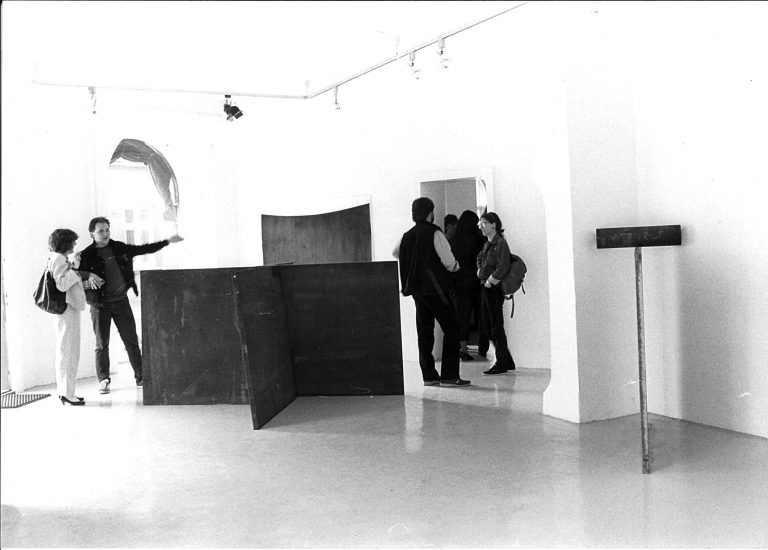 The quiet Swede's circles continued to expand; he often took the ferry and drove his car to Berlin, where he also met Rudolf Springer and saw groundbreaking exhibitions, including "Zeitgeist" at the Martin Gropius Bau. Nordenhake also gradually opened up new regions and markets by participating in international art fairs in Cologne and Basel. In the mid-nineties Nordenhake cooperated with Burnett Miller, establishing spaces in Cologne. The turn of the millennium saw Nordenhake's move to Berlin, settling on Zimmerstrasse and establishing himself as one of the first foreign contemporary art dealers in the city.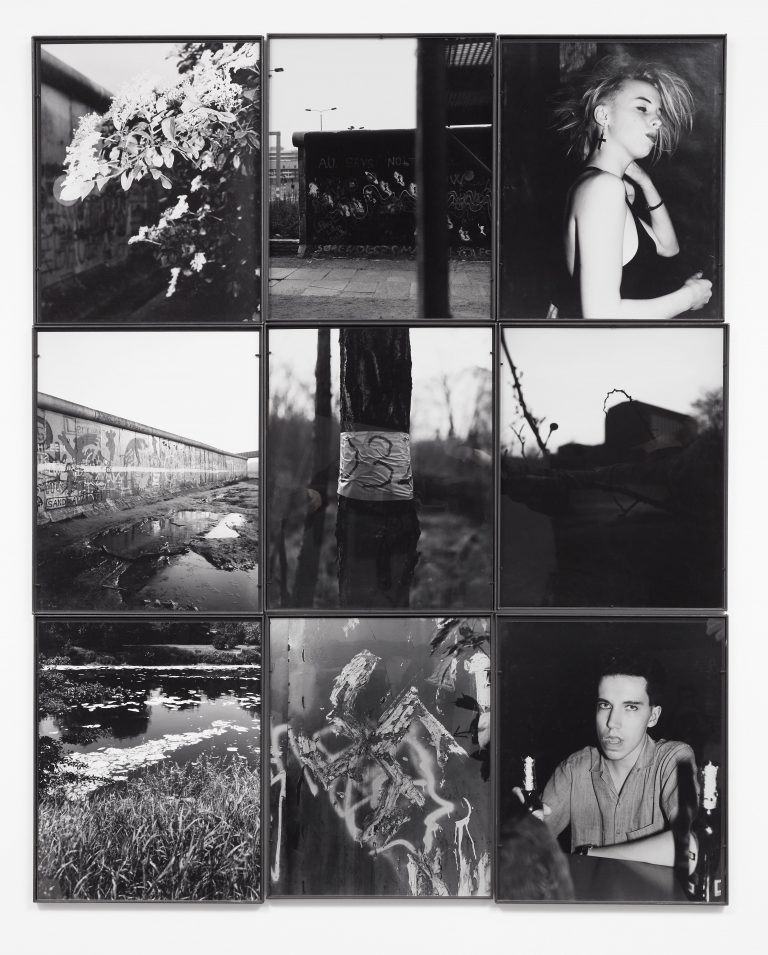 Over the years, a productive friendship grew out of his relationship to Max Hetzler, whose gallery was located next door: together with other Berlin gallery owners, they founded the first Gallery Weekend Berlin in 2005. Here, the collaborative and visionary nature of Claes Nordenhake became evident, as was the continuous collaboration with his artists, many of whom he has been working with for several decades, including Hreinn Friðfinnsson (since 1988), Meuser and Mirosław Bałka (both since 1990), Ulrich Rückriem (since 1982), Leon Tarasewicz (since 1989), Eva Löfdahl (since 1993) and Ann Edholm (since 1994).
Parallel to such continuity, the gallerist has kept moving forward along with the signs of the times: in 2007, Nordenhake initiated the Galerienhaus at Lindenstrasse 34/45, which still exists today. The eight galleries that he initially brought together across four floors were convinced in the synergetic effects of this collegial union.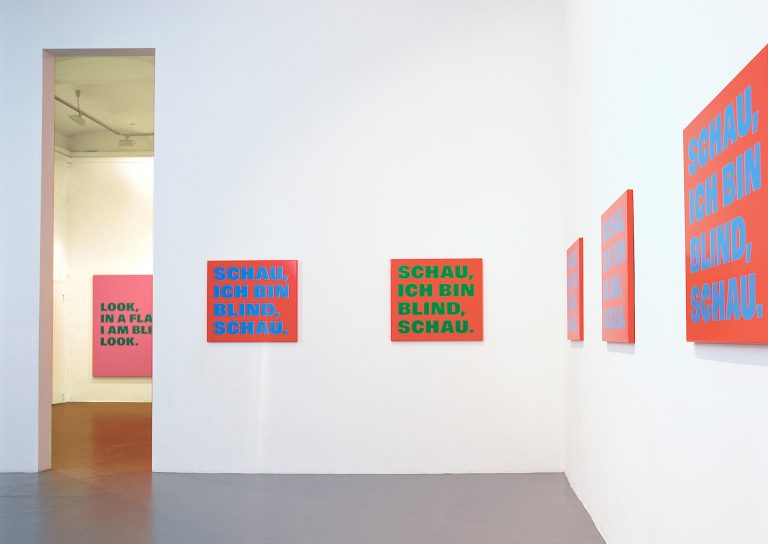 At that point, the focus and enthusiasm of the multilingual cosmopolitan had shifted: since the mid-1980s, Nordenhake had been traveling regularly to Central America, meeting in Mexico with influential figures including Octavio Paz and Mathias Goeritz, among others. When his former intern and current director Toni Sadurní Viñas suggested opening his own space in the capital and remodeling it with architect and artist Frida Escobedo, little convincing was needed.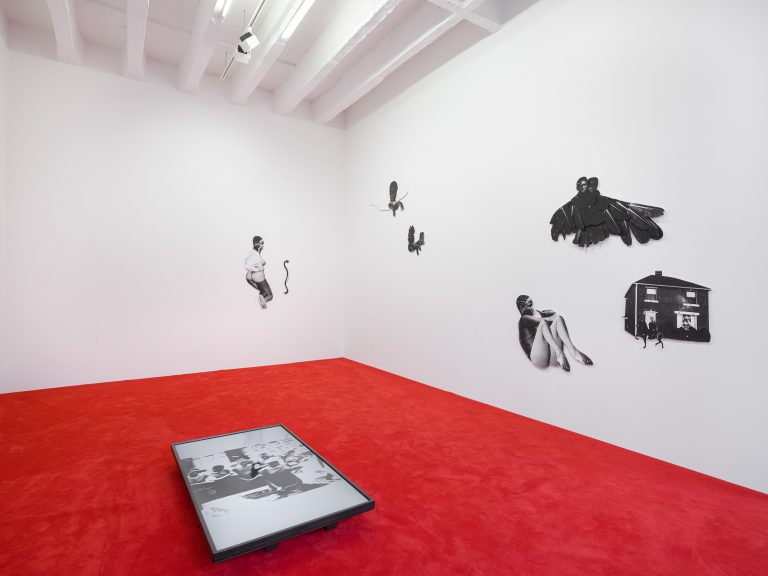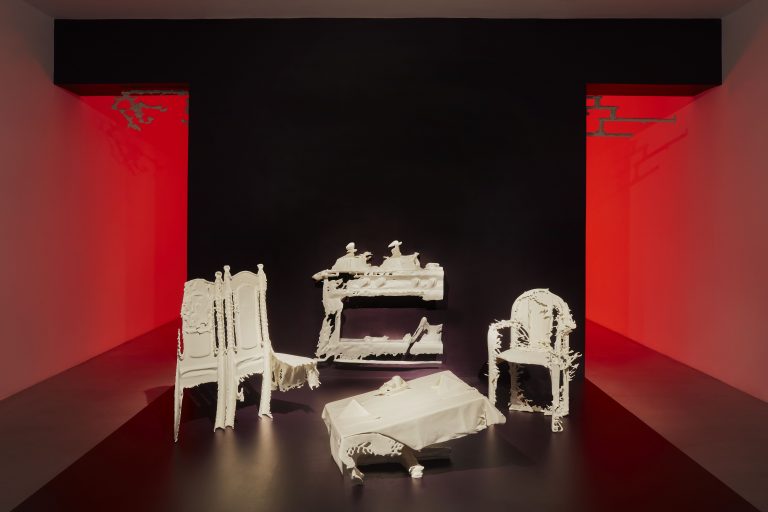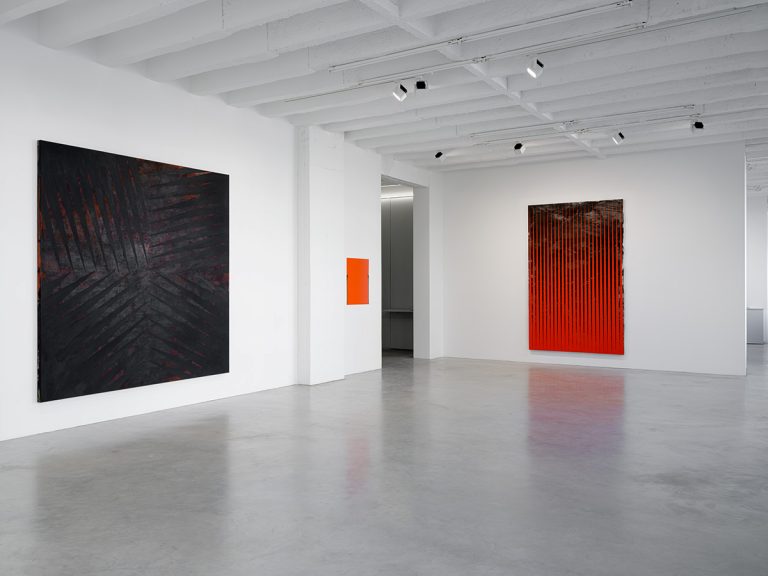 Today the gallery's three locations in Stockholm, Berlin and Mexico are run by three directors as independent branches, but the gallery's profile remains that of Claes Nordenhake. His rigorous program and coherent aesthetic — but above all his approach to artists and guests alike — are evident everywhere: "I often feel like an elementary school teacher. Conveying the excitement that I have for artworks — that's my way of selling art."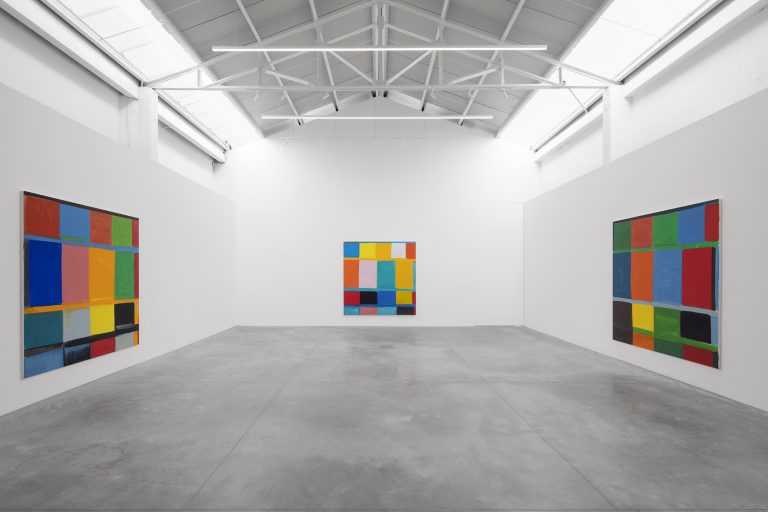 Man kann die Geschichte der Galerie Nordenhake in einem Steinbruch in der Nähe von Malmö beginnen lassen. Hierhin kamen in den 1960er Jahren auf Einladung des Vaters von Claes Nordenhake nicht nur schwedische, sondern auch zahlreiche internationale Künstler:innen, um mit dem "Schwarzen Schweden" zu arbeiten. Dieser besonders harte Granit faszinierte Max Bill und Isamu Noguchi gleichermaßen, und Nordenhake Junior eröffneten die Gäste einen Zugang zur mondänen Welt der Kunst, die er bis dahin nur aus Erzählungen kannte. Bis zu seiner eigenen Galerie sollte es aber noch ein paar Semester seines Jurastudiums dauern. Erst 1973 bot sich die Gelegenheit, die Galerie eines Freundes in Malmö zu übernehmen. Seine Lehrjahre beschrieb Nordenhake selbst am treffendsten: "Als (junger) Galerist war ich Reinigungskraft, Wachmann, Innenarchitekt, Tischler, Spediteur, Lagerverwalter und Lagerarbeiter, Grafiker, Fotograf, Buchhalter, Kunsthistoriker, Lehrer und manchmal sogar Professor, Koch, Fotograf, Kellner, Gastronom, Philosoph (spät nachts), Geschäftsstratege, Schauspieler, Psychotherapeut, Zuhälter, Ehe- und Scheidungsberater, Liebhaber (ausnahmsweise), ein Reisebüro, Banker, sympathischer Saufkumpan, arroganter Mistkerl, Dolmetscher und Sekretär, und da wo ich auch Künstler sein wollte, da begannen in der Regel die Konflikte mit den anderen Künstlern."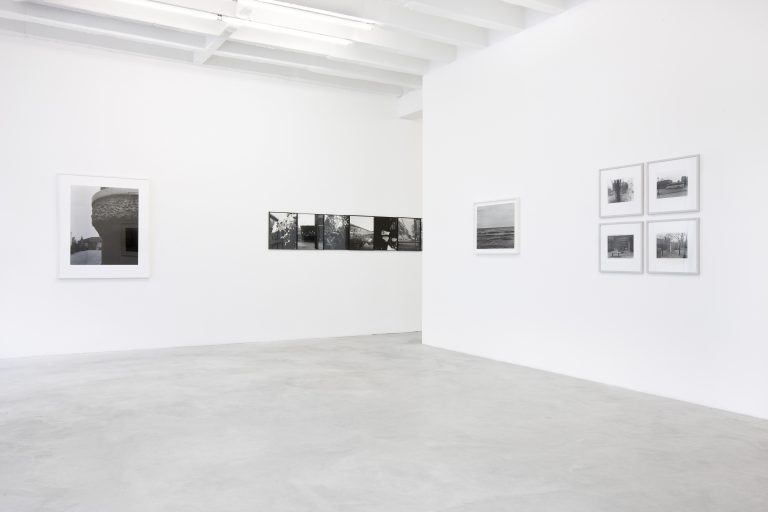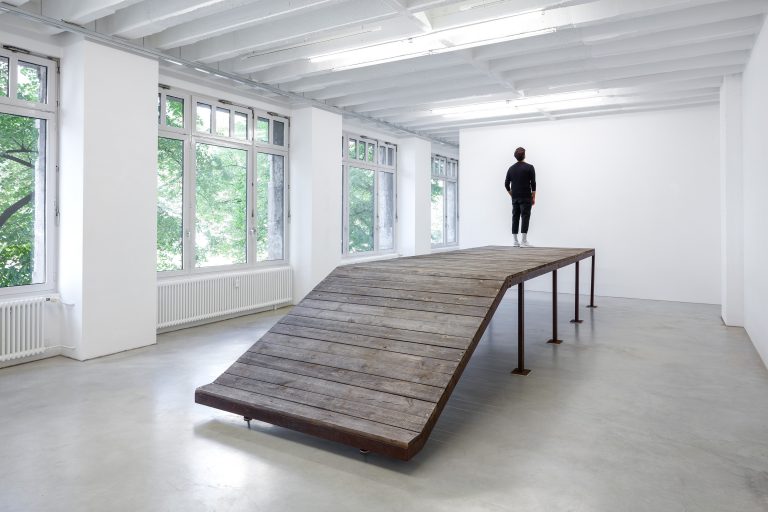 Der Autodidakt fand recht schnell nicht nur ein Programm, sondern auch die passende Sprache dazu. Die ersten Ausstellungen waren wegweisend für das spätere künstlerische Programm seiner Galerie: Neben dem schwedischen Modernisten Olle Baertling präsentierte Nordenhake vor allem monochrome Malerei von Harvey Quaytman, Robert Mangold, Alan Uglow und Marcia Hafif, außerdem immer wieder sperrige Bildhauerei, unter anderem von Robert Morris oder Ulrich Rückriem. Im kleinen Malmö verstanden nur wenige Menschen die feinen Nuancen dieser Werke; die große Mehrheit glaubte, dass es sich in der Galerie eher um eine Dauerausstellung handelte. Doch Nordenhake fand Gleichgesinnte und Unterstützer: maßgeblich war hier der visionäre Museumsdirektor Pontus Hultén, der ihn eine Dekade später auch nach Stockholm locken sollte. Die großzügigen Räume in der prestigeträchtigen Königlichen Akademie der Schönen Künste eröffneten der Galerie die Möglichkeit, raumgreifende Skulpturenausstellungen wie zum Beispiel von Richard Serra (1984 und 1988) zu präsentieren. Immer weiter zogen sich die Kreise des ruhigen Schwedens; oft nahm er die Fähre und fuhr mit seinem Auto nach Berlin, wo er auch Rudolf Springer kennenlernte und wegeweisende Ausstellungen sah, unter anderem Zeitgeist im Gropius Bau. Auch durch die Teilnahme an internationalen Messen in Köln und Basel erschloss sich Nordenhake peu à peu neue Regionen und Märkte. Mitte der Neunziger Jahren kooperierte Nordenhake mit Burnett Miller und eröffnete Räume in Köln. Zur Jahrtausendwende folgte dann der Schritt nach Berlin. Als einer der ersten ausländischen Kunsthändler für Zeitgenossen ließ sich Nordenhake in Berlin nieder, in der Zimmerstraße, direkt gegenüber von Max Hetzler. Aus der mehrjährigen Nachbarschaft mit Hetzler erwuchs eine produktive Freundschaft: Gemeinsam mit anderen Berliner Galerist:innen gründeten sie 2005 das erste Gallery Weekend Berlin. Hier zeigte sich das kollaborative und visionäre Wesen des Claes Nordenhake, das auch in der kontinuierlichen Zusammenarbeit mit seine Künstler:innen evident ist. Mit vielen von ihnen – nicht zuletzt mit Hreinn Friðfinnsson (seit 1988), Meuser und Mirosław Bałka (beide seit 1990), Ulrich Rückriem (seit 1982), Leon Tarasewicz (seit 1989), Eva Löfdahl (seit 1993) und Ann Edholm (seit 1994) – arbeitet er bereits seit mehreren Jahrzehnten zusammen.
Gefragt nach seinem Erfolgsrezept spricht Nordenhake über die gegenseitige Wertschätzung, einen gemeinsamen Generationsaspekt und die persönliche Überzeugung von der künstlerischen Arbeit.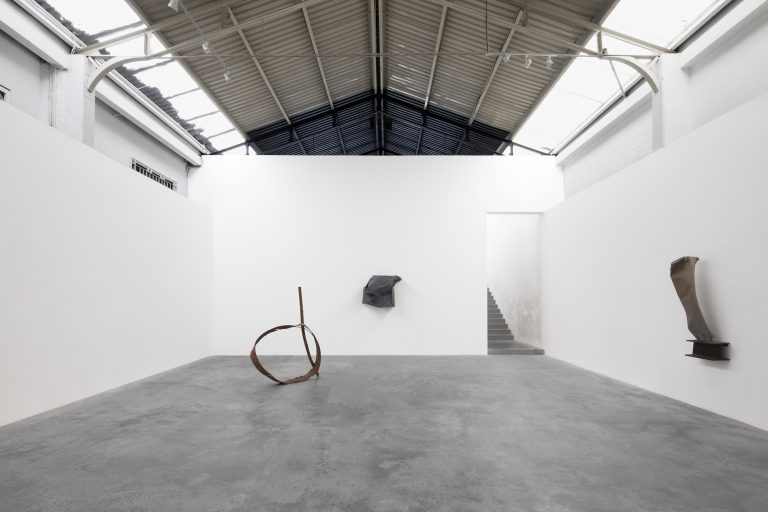 Trotz aller Kontinuität muss auch ein Galerist die Zeichen der Zeit hören und immer weiterziehen: 2007 initiierte Nordenhake das noch heute bestehende Galerienhaus in der Lindenstraße 34/45. Die anfänglich acht Galerien, die er auf vier Etagen zusammenbrachte, glaubten an die Synergieeffekte dieses kollegialen Zusammenschlusses. Der Fokus und die Begeisterung des vielsprachigen Kosmopoliten lag da schon woanders: Seit Mitte der 1980er Jahre reiste Nordenhake regelmäßig nach Mittelamerika und traf sich in Mexico unter anderem mit Octavio Paz und Mathias Goeritz. Als sein ehemaliger Praktikant und heutiger Direktor Toni Sadurní Viñas vorschlug, eigene Räume in der Hauptstadt zu eröffnen und diese mit der Architektin und Künstlerin Frida Escobedo umzubauen, war kaum Überzeugungsarbeit notwendig. Heute hat die Galerie drei gleichberechtige Standorte, Stockholm, Berlin und Mexico, die von drei Direktoren wie eigenständige Filialen geführt werden. Dennoch bleibt das Profil der Galerie das Profil von Claes Nordenhake. Sein rigoroses Programm und seine kohärente Ästhetik, aber vor allem sein Umgang mit Künstlern wie Gästen sind überall spürbar: "Ich fühle mich öfter wie ein Volksschullehrer. Die Begeisterung zu vermitteln, die ich für gewisse Kunstwerke habe – das ist meine Art, Kunst zu verkaufen."