*Discoveries
Phung-Tien Phan
In her first solo exhibition STOP DREAMING at Schiefe Zähne, Phung-Tien Phan shows a large-scale wall work as well as a group of sculptures that fill much of the exhibition space. Tables of various shapes and styles are borrowed from their original use as dining or office tables and transformed into work tables through various interventions. Phan creates, with sarcastic casualness, the distorted image of an existence between work, family and household, as well as the familiar longings to escape this construct.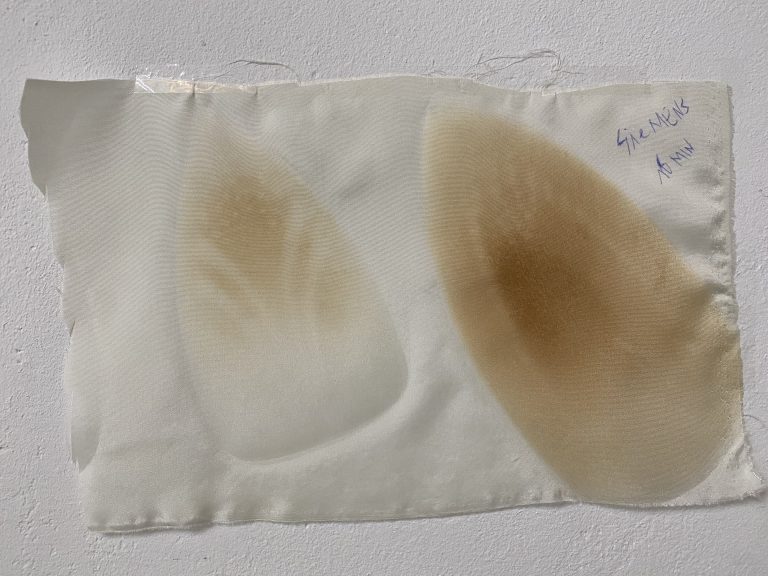 Gallery Weekend Berlin  Hi Phung-Tien, where do you come form, what should we know about you and your background?

Phung-Tien Phan  Hi, I am from Essen, a former industrial city in the Ruhr area. It's a rather super-non-spectacular place with no clear characteristics. It can be sometimes depressing but also gives strong melancholy vibes. Regarding my background, my parents are Vietnamese immigrants, which of course has a strong influence on everything… Do you know the TV show "Fresh off the boat"? It's not bad.
GWB  What was the inspiration for your current body of work?
PTP  Hmmm… I think a lot of kid's playground observations, heritage structures. Seeing old-school family patterns simply being repeated right in front of me. I.e. mostly moms are taking care of children. Children playing or also reading the same things their parents did when they were children. Also parents' conversations.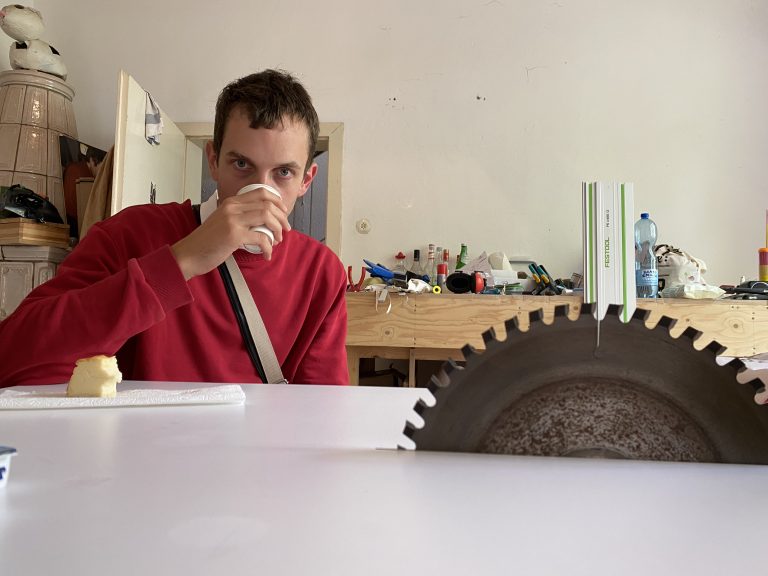 GWB  Could you describe your upcoming exhibition in a few words/images? What can we expect to see?
PTP  Here a work in progress picture would be best, with a detail of a new work for the upcoming show. It also shows Simon Mielke having coffee with me in my studio. He also has a studio in the same house.
GWB  What is the soundtrack of your exhibition?
PTP  Antonio Carlos Jobim – Tereza my Love
Tatsuro Yamashita – Love Space
Ariana Grande – Pink & White Cover, Live
Ariana Grande – Needy
Arctic Monkeys – Baby I'm Yours
N.E.R.D – Bobby James
GWB  Thanks!
Phung-Tien Phan (*1983, Germany) lives and works in Essen. Her works have been presented, amongst others, at Kunstverein Harburger Bahnhof (2020); at Galerie Drei, Cologne (2019); Campoli Presti, London (2019); Stadtgalerie, Bern (2019); Glasgow Project Room, Glasgow (2018); 8. Salon, Hamburg (2018); Shanaynay , Paris (2017); Belle Air, Essen (2017); Bonner Kunstverein, Bonn (2016); or Kunsthalle Düsseldorf (2015).