*Discoveries
Jasmin Werner
The Cologne-based German-Filipino artist Jasmin Werner presents her first solo exhibition at Galerie Guido W. Baudach. On display are two brand-new series of assemblage-like sculptures of her usual peculiar materiality which are as allusive as cryptically titled Wholly Family and Schloss der Republik Burj Khalifa OFW.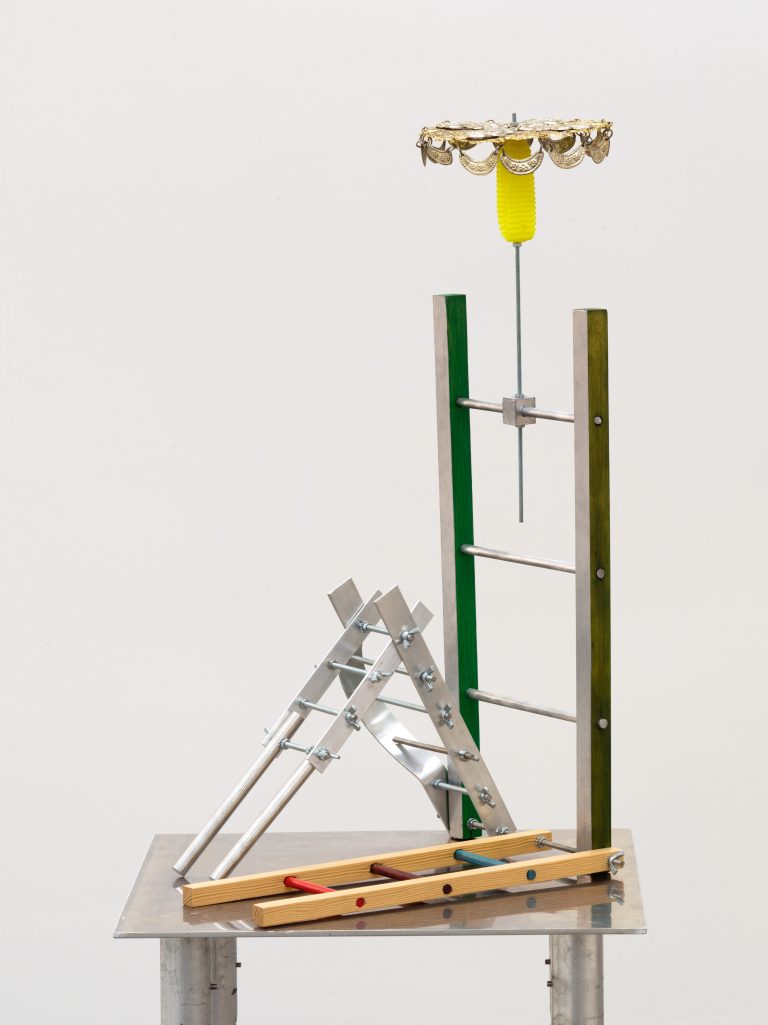 Gallery Weekend Berlin  Where do you come from, what should we know about you and your background?
Jasmin Werner  I grew up in Brandenburg, in between Berlin and Frankfurt (Oder), the child of a Filipino nurse and a German scientist. For a couple of years now I have been living in Cologne, rediscovering the area near to where I was born.
GWB  Could you describe your upcoming exhibition in a few words / images? What can we expect to see?
JW  There are sculptures combining collages and light, using printed construction mesh together with children's shopping carts that have been converted into extension cords that power the works. Some small sculptures or ladder figures, feature alongside these.
GWB  Are there any particular visual references you like to point out?
JW  Most materials used in this exhibition have been made using recycled elements from works produced for the outdoor space at the Städtische Galerie Bärenzwinger, Berlin. For that show I built two scaffolding sculptures. The images used on the collage elements were referring to the Palast der Republik, the Berlin Stadtschloss and the Burj Khalifa, Dubai. In their shape they imitated the Burj Khalifa. 
The former GDR Palast der Republik and the newly built Stadtschloss are connected by the location of the buildings. The connection of the Palast der Republik and the Burj Khalifa lies in the material, after the Palast der Republik was dismantled, its steel beams were melted down and used to build parts of the Burj Khalifa.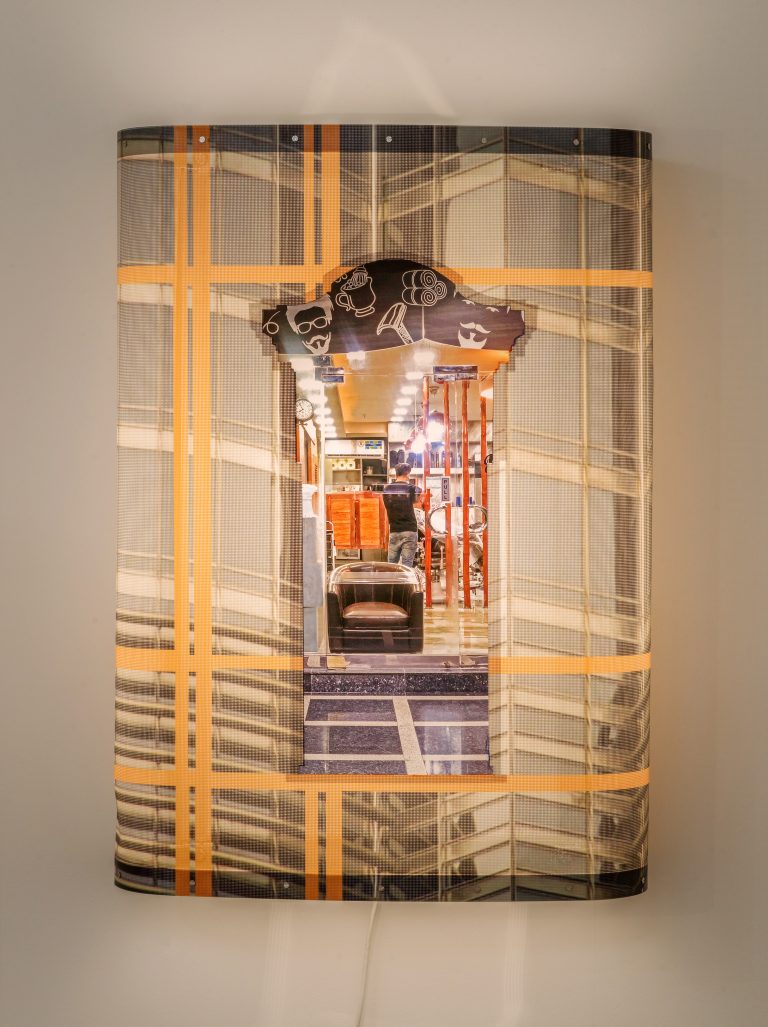 GWB  What is the right soundtrack for your exhibition?
JW  It would be a mix of 'Sama Dubai' the song that is the opener of the light and water show at the Burj Khalifa, which was written for HH Sheikh Mohammed bin Rashid Al Maktoum, the ruler of Dubai; the album 'Hea Hoa Hoa Hea Hea Hoa' (1989) by the GDR Punk band Feeling B followed by the recording of the military ceremonial, the marching up of the guardsmen of the first Stadtschloss.
GWB  The Gallery Weekend Berlin is coming up, what are you looking forward to especially?
JW  I am looking forward to seeing the show of Phung-Tien Phan at Schiefe Zähne, the show of my former professor Peter Fischli at Galerie Buchholz and Jay Chung and Q Takeki Maeda at Galerie Isabella Bortolozzi / Eden Eden.
Jasmin Werner born in Troisdorf 1987, studied at HfG Karlsruhe, Rietveld Academy Amsterdam and Städelschule Frankfurt and has since participated in various exhibitions at home and abroad, such as Unschuldsengel, Project room of Westfälischer Kunstverein, Münster, 2021 (solo); Façadomy, Damien & The Love Guru, Brussels, 2020 (solo); The Wheel of Life Remise, Kunstverein Braunschweig, 2020 (solo); Musée sentimentale de l'ours de Berlin, Bärenzwinger, Berlin, 2020; RAW, DuMont Kunsthalle, Cologne, 2019; Ein Pfund Orangen, Kunstverein Ingolstadt, 2019; The same as ever, but more so, Braunsfelder, Cologne, 2018; 19 positions, Folkwang Museum, Essen, 2017; Status Faux, Gillmeier Rech, 2017 (solo).