Jasmin Werner
Seniorita Latifa Sharifah
Ideology lingers in the margins: Jasmin Werner interweaves craft and nostalgia, the local and the global, to reflect how the unintentional sculptural aesthetics of the everyday shape history and identity.
Philipp Hindahl, Mousse Magazine, 2020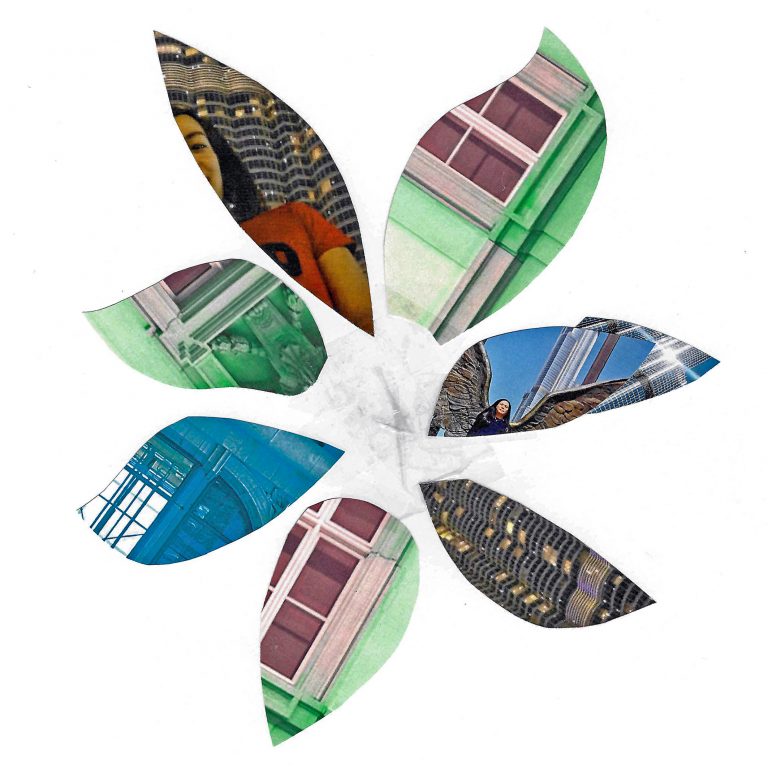 Dubai is a funny kind of place, where the future feels more certain than narratives of the past, which have been erased and rewritten so many times that they take on a palimpsestic quality […]. Only during Diwali, the Hindu festival of lights, would we see the South Asians who make up the majority of the population, in the form of Bolly/Lolly/Tollywood stars advertising gold jewelry. Absent entirely are Overseas Filipino Workers or OFWs. Behind all the signage are nesting-doll-like layers of fencing, scaffolding, mesh, and netting and so many cranes, all protectively encircling reinforced concrete shells.
Jasmin Werner's Schloss der Republik Burj Khalifa OFW works have the same feel. The mesh is printed with building facades and hugs the scaffolding like a dancer's port de bras, while backlighting reminds us of the gossamer-thin liminal space—the Barzakh, in Islamic eschatology—between one world and the next. Photographs taken by Werner's Filipina cousin, an OFW herself, bespeak the lives behind all those screens and glass: the ubiquitous ground floor hair salon, for example, or the maximalist, curlicued style of decoration. In between these spatially imposing sculptures that rise like the scaffolding of a construction site, cheery plastic shopping trolleys hide extension cords even as they remind us that after peak oil comes peak plastic […].
Rahel Aima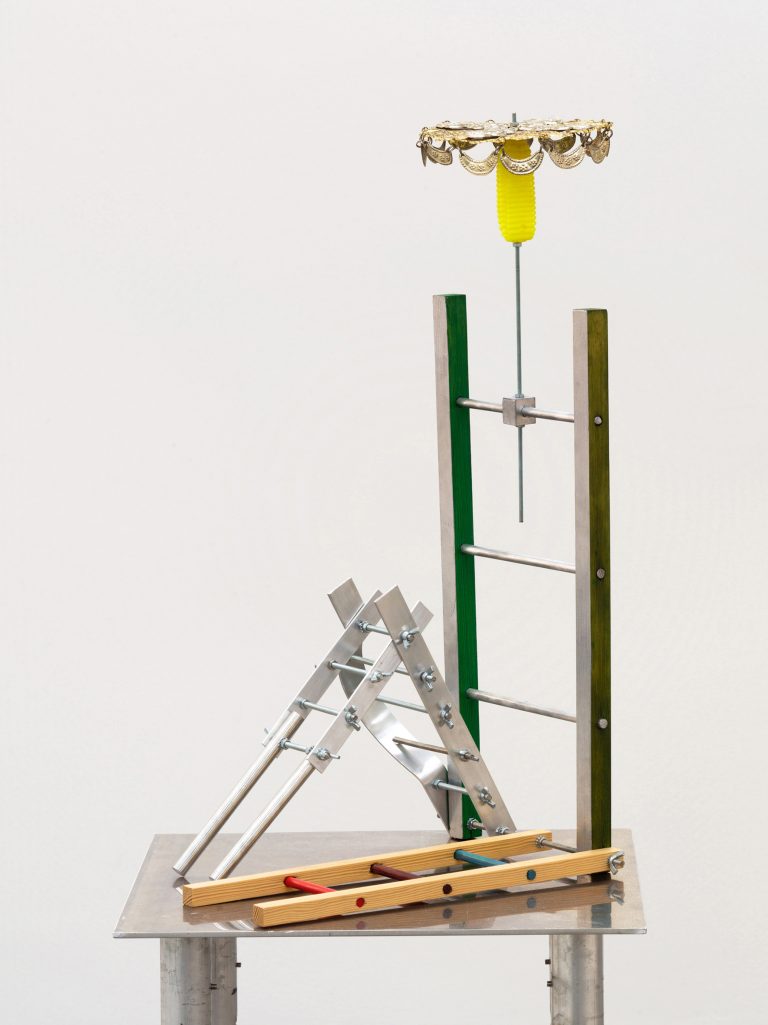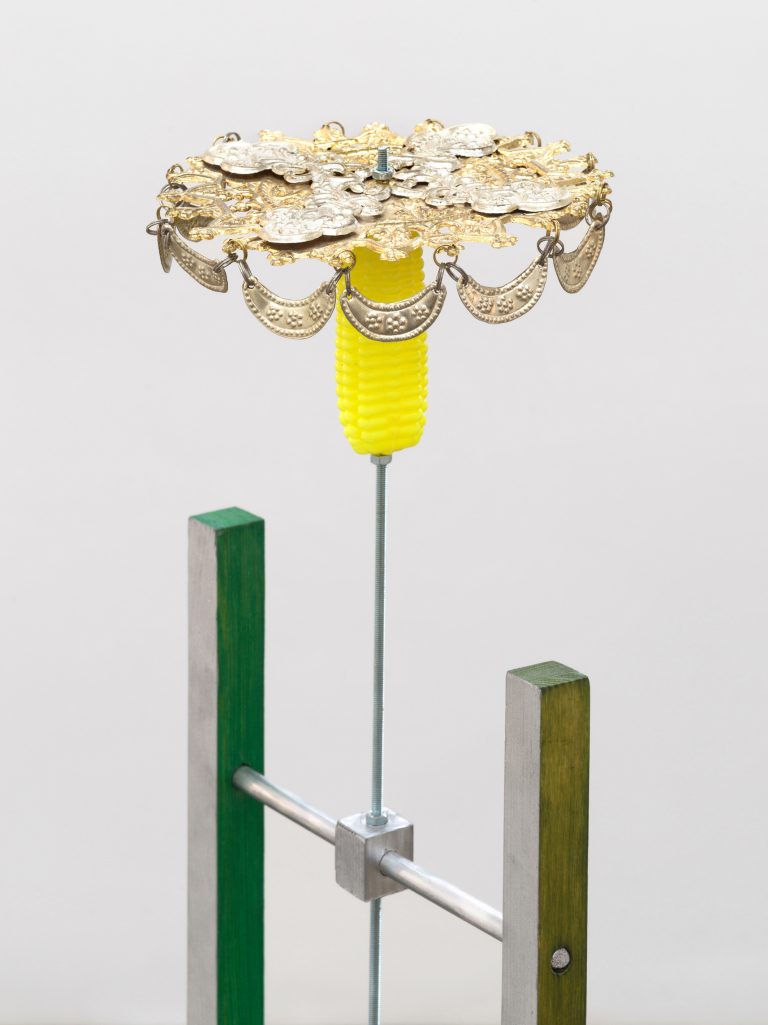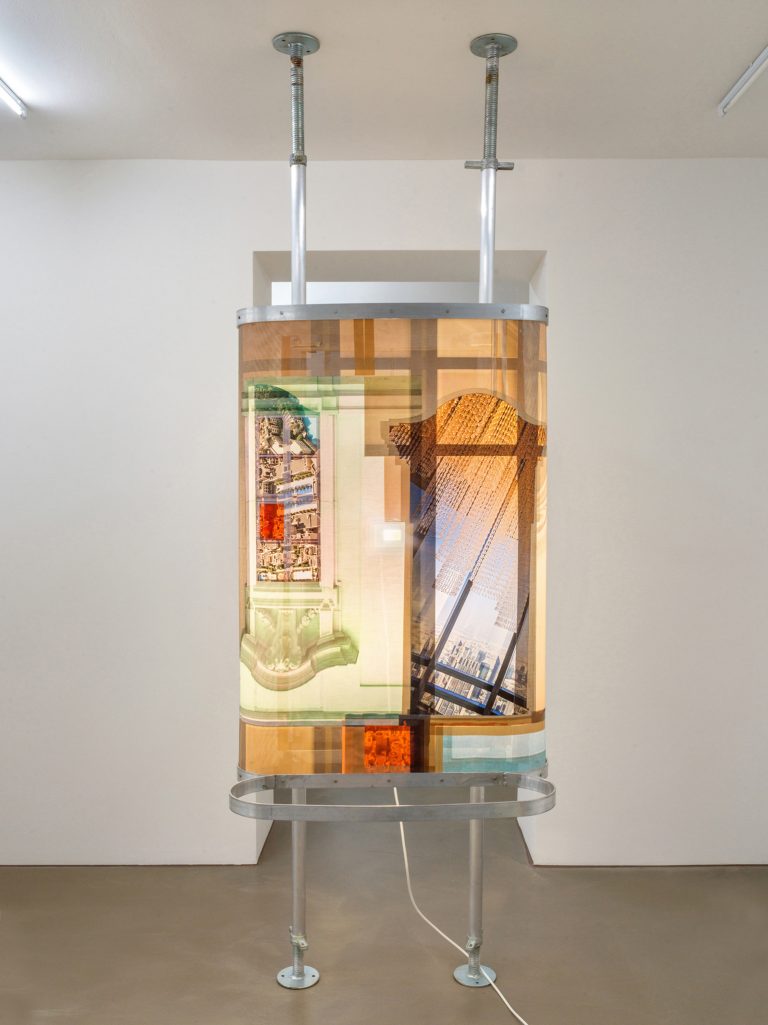 "It is easy to accept the physical landscape unthinkingly as a neutral background," wrote Leslie Kanes Weisman in the Routledge Inter- national Encyclopedia of Women. "But the spatial arrangements of buildings and communities are neither value-free nor neutral; they reflect and reinforce the nature of each society's gender, race, and class relations." Like Kanes Weisman, Jasmin Werner is attentive to the ways our built environment reflects the attitudes, prejudices, and desires of the society in which it is produced.
Chloe Stead, Conceptual Fine Arts, 2020
And it is even more fitting that Werner's new Burj Khalifa series and the pedestals upon which the ladder sculptures sit are themselves recycled from an older pair of City Palace-Burj Khalifa works shown outdoors in 2019 at the communal gallery Bärenzwinger, sited in Berlin's former bear pits. In a few hundred years, assuming that climate change allows us to live that long, what will the Burj Khalifa be recycled into?