Dirk Lange draws richly detailed, multilayered works in muted colors and large formats. His dreamlike scenarios present viewers with people or magical, hybrid creatures in the midst of seemingly incomprehensible or paradoxical actions. On the occassion of Gallery Weekend *Discoveries, Soy Capitán is pleased to debut his solo exhibition, entitled Saint Fauxpas.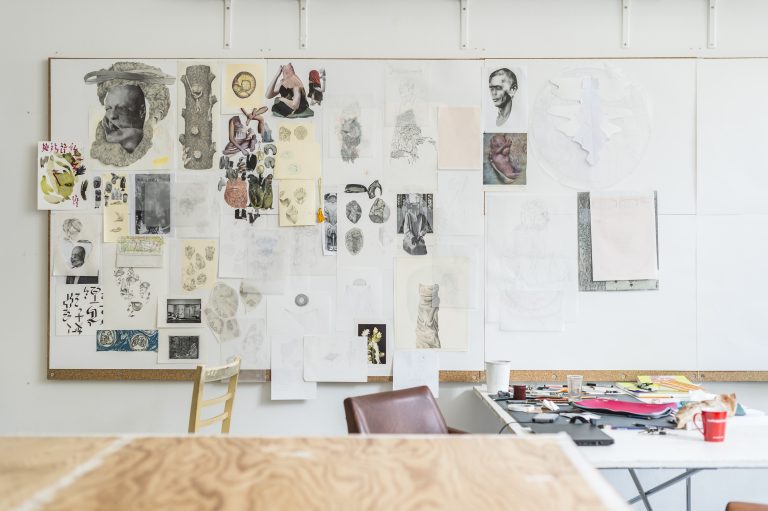 Gallery Weekend Berlin  Where do you come from, what should we know about you and your background?
Dirk Lange  I've been living in Dresden for about twenty years, and before that I studied painting in Maastricht. I live in Dresden with my girlfriend Juliane and our daughter Elbe in "Zentralwerk", a long-term, cooperative-led experiment. I also have my studio there and occasionally work putting on exhibitions.
GWB  What was the inspiration for your current body of work?
DL  Over the past year I spoke with other artists I am friends with a great deal about motivation, and about how they think the inner landscape that is shaped by our own life experiences and on which our artistic work feeds has changed over the course of the years. These discussions form an important additional background for the drawings being shown in the exhibition.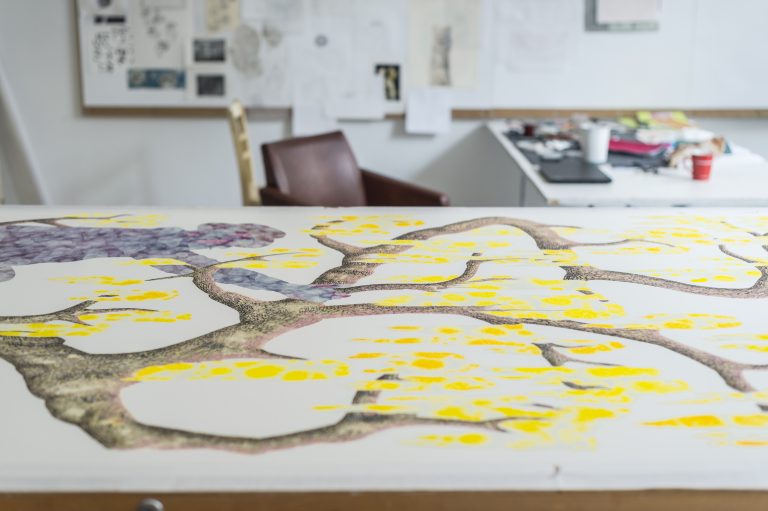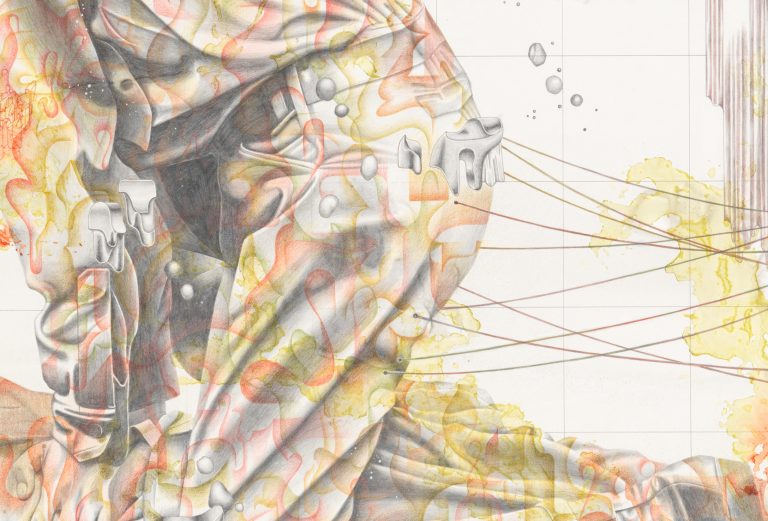 GWB  Could you describe your upcoming exhibition in a few words/images? How does it feel?
DL  My work is, on the one hand, about the tingling feeling of abundance that our perception of the world gives us. On the other hand, however, it is also about the melancholy that takes grip of us when we understand the limitations imposed on our possibilities for action. And also the mild sense of paranoia, the feeling that we are not the ones sitting at the controls as our life whizzes by. I hope my drawings convey something of this contradictory mix. 
GWB  Are there any particular visual / literary references you like to point out?
DL  I'll use this question to advertise a few under-represented authors: Michael Cisco, Hans Henny Jahnn, Justin Isis. High Life by Claire Denis was the last film that really left an impression on me. 
GWB  What is the right soundtrack for your exhibition?
I imagine Love's Secret Domain by Coil would go really well with it, or a couple of albums by OOIOO, for example, Kila Kila Kila or Gold and Green.
GWB  The Gallery Weekend Berlin is coming up, what are you looking forward to especially?
DL  I will certainly go and see John Isaacs at Michael Haas, apart from that I'll just wait and see where I end up. 
GWB  Is there any place where you are always coming back to when in Berlin?
DL  I have a lot of friends here, and I visit them a lot. If I have to wait on a train for any length of time at Hauptbahnhof, I always go down the road to the Zollpackhof restaurant and sit there for a while. It emanates such a sense of melancholy compared to the unfriendly architecture of the Chancellor's Office, and there's the colourful Legoland building of the fire brigade – I like it there!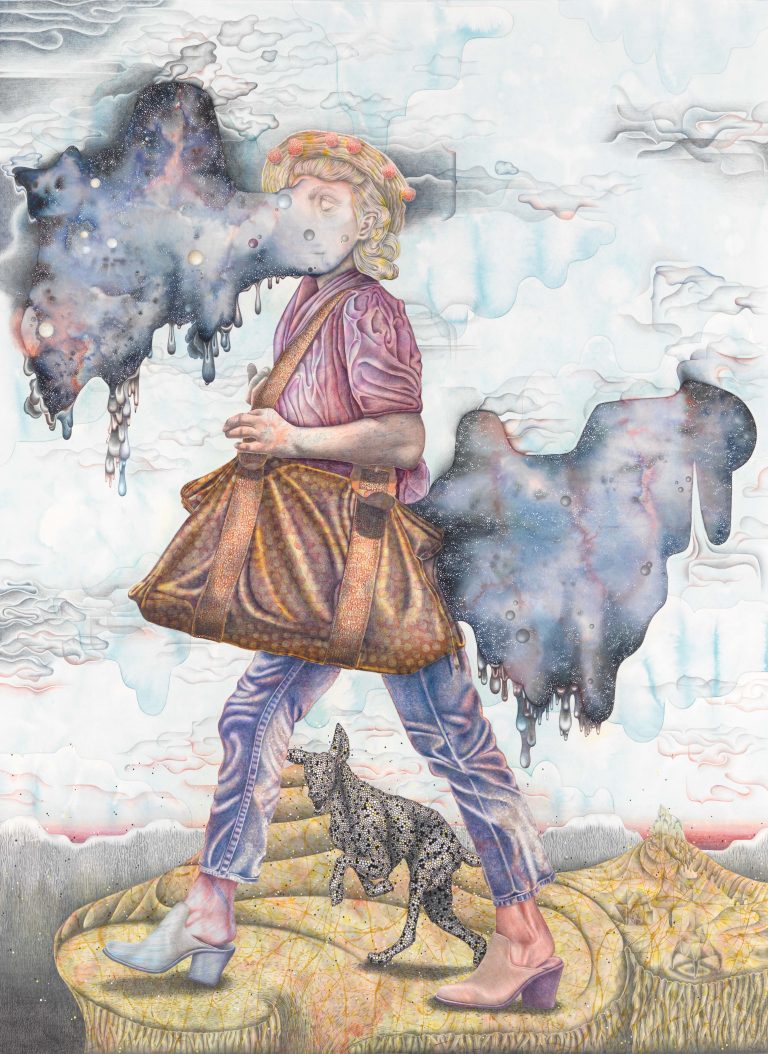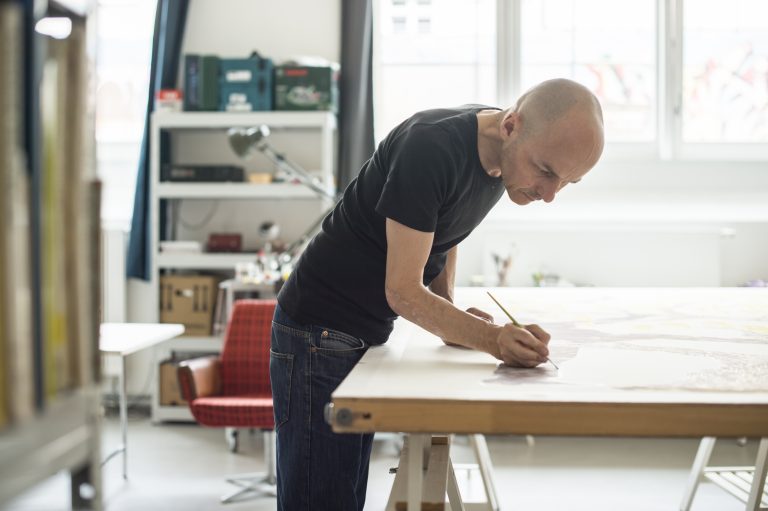 Dirk Lange (*1972, Erbach, Germany) received his degree in painting and graphics from the Akademie voor Beeldende Kunsten in Maastricht, the Netherlands in 2001. Lange has been awarded several grants and residencies. These include an artistic grant from the public administration of Saxony, Kulturstiftung Sachsen, at the ISCP (international studio & curatorial program) in New York (2011) and an artistic grant from the administration of Saxony, Ministry of Science and Art (2008). He was also part of the Dresden/Columbus, Ohio exchange program (2008) and received an artistic grant from the Kulturstiftung Sachsen at the Baumwollspinnerei cultural complex in Leipzig (2007). His work has been the subject of numerous solo and group exhibitions in Zürich (2019), Beijing (2019), Singapore (2018), Berlin (2014), Texas (2011) and Miami (2009), among others. His work is featured in the collections of Sammlung der Kulturstiftung Sachsen (Kunstfonds), Sammlung der Deutschen Bundesbank and Museum der Bildenden Künste Leipzig. Dirk Lange currently lives and works in Dresden.