Bernd Ribbeck
by Zdenek Felix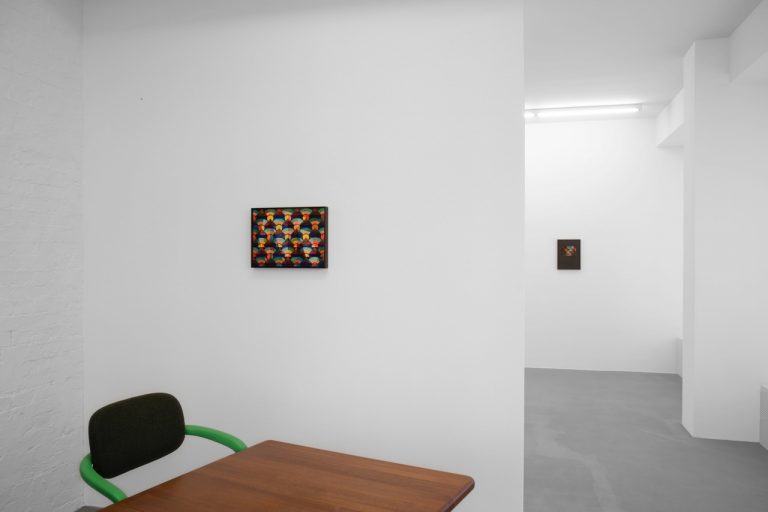 Galerie Mehdi Chouakri is currently showing a group of works created by the Berlin-based artist Bernd Ribbeck in 2020. Executed in a technique known as 'India ink and ballpoint pen on paper' or 'India ink on paper,' these works convey the artist's distinctive approach. The sheets are deliberately framed without glass, as Ribbeck states that he wants their surface to be immediately accessible and palpable. This instruction for installation refers to a crucial aspect of Bernd Ribbeck's artistic practice. He is committed to giving a material, almost haptic quality to his works—a context in which the colours also play a significant role. The colours' 'functionality scale' ranges from psychological-spiritual or thematic to symbolic meanings.
Upon closer examination of Ribbeck's works, one will notice their precision, with a concentration on detail much like that of the old masters. These properties are due to the artist's particular working method, as well as the materials he employs. For his works on paper, Ribbeck favours coloured India ink, with the ground first painted 'freehand', wet-on-wet. This creates formations with characteristics that, by way of an associative process, may already indicate the later form. In the following phase, Ribbeck draws the motif or the geometric visual construction onto the coloured background with a pencil, compass, and ruler. The next step entails painting the individual sections with different colours. After that, the artist repeatedly rinses the India ink under running water, a process during which the sections that have not yet dried are washed away. Those sections that are already dry, however, remain visible, forming dark lines along the edges of each segment. In a further process, Ribbeck makes use of the India ink's transparency by applying various layers of colour on top of the other, before, occasionally, using a ballpoint pen to continue his work on the sheets. Through this lengthy and complicated process, the final form gradually emerges to produce the distinctive visual effect of Ribbeck's paintings on paper.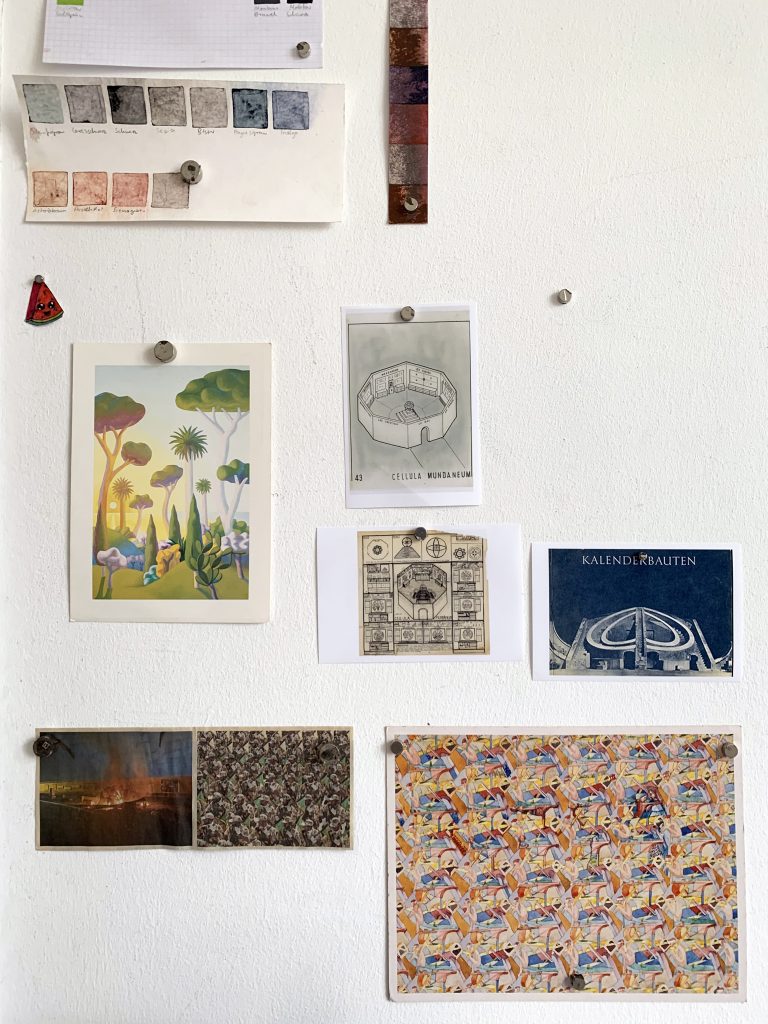 "Partly illusionistic partly irritating 'spatial structures' emerge, in which real and unreal combinations of pictorial elements alternate."
In Ribbeck's oeuvre, there is a relatedness between his works on paper, usually executed with coloured India ink, and his paintings on MDF (fibreboard), carried out with acrylic paint and a touch-up pencil. Both processes facilitate the greatest possible transparency of colours and forms, an aspect that is not only typical of Ribbeck's art but perhaps even essential. While the ink is partially rinsed out in the works on paper, techniques of scraping and sanding are used for those paintings on firm surfaces. Both variations yield a transparent, multi-layered result, giving the paintings their curious depth, along with their perceived 'three-dimensionality'. Depending on the point from which one begins to study a painting, the coordinates of the forms change fluidly: the depth and aura of the formal and colourful background appear to be in a state of delicate change. Partly illusionistic partly irritating 'spatial structures' emerge, in which real and unreal combinations of pictorial elements alternate.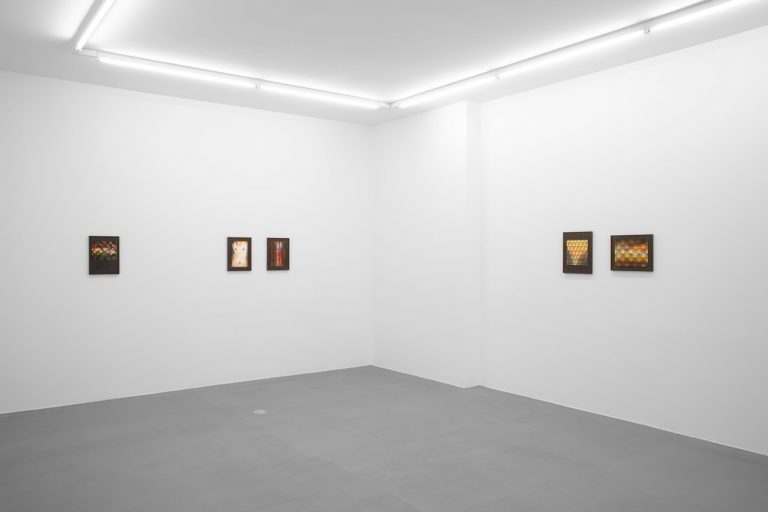 Proximity to the virtual worlds of present-day computer-generated images and also to specific artistic positions from the classical modern period at the beginning of the 20th century—which sought new impulses in spiritism and occultism and thus paved the way for abstract painting—form the basis of Bernd Ribbeck's pictorial language. The oeuvre of the Swedish painter Hilma af Klint, the visionary designs by the Lithuanian artist M.K. Čiurlionis, or the spiritual drawings by the Swiss healer Emma Kunz, among others, can be cited as examples here. Various texts have been written on the subject, most recently in a catalogue worth reading that accompanied the Ribbeck exhibitions in Ludwigshafen and Zurich in 2016—but there is no full unveiling of the mystery of Ribbeck's paintings and drawings.
His works are extraordinarily complex; they play with scientific postulates as well as art historical references, and yet their colourful radiance and formal clarity are substantiations of subtle, poignant poetry.
— Zdenek Felix
Translation: Katerine Niedinger