Marcel Broodthaers, Stephane Mallarmé
Broodthaers, Mallarmé et les autres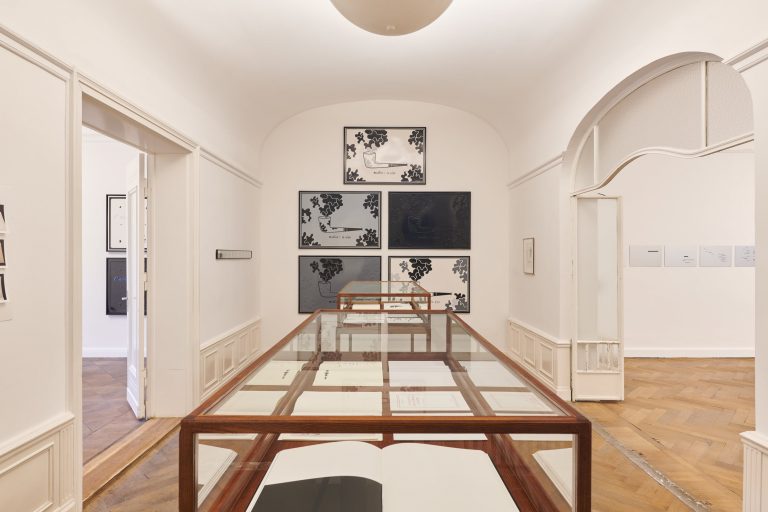 With this first in a series of planned exhibitions, Galerie Michael Werner focuses not on the artist but the collector. Artefacts from Collection Speck will provide an overview of the part of Marcel Broodthaers' oeuvre that emerged in connection with his lifelong preoccupation with the French writer Stéphane Mallarmé.
The artist first revealed his affinity for this poet in 1969 in a monographic presentation at Wide White Space in Antwerp. The exhibition focused, amongst others, on one of Mallarmé's most famous poems: Un coup de dés jamais n'abolira le hasard (in one of the numerous English translation attempts: A throw of the dice will never abolish chance).
Around this time, the artist began to approach the creator of this poème, published posthumously in 1914. This manifests itself in Broodthaers' now most famous version of the poème, which he called image. In his version, the picture like arrangement of the sentences is obliterated by black bars; and the volume, following both the model and French book tradition, was published in three variants.
A comprehensive catalog accompanying the exhibition has been published, with texts by Jacques Rancière, Sam Sackeroff, Reiner Speck, and Winfried Wehle.