Phoebe Boswell
Liminal Beach
Gallery Openings—15 Sep 2023, 6 to 9 PM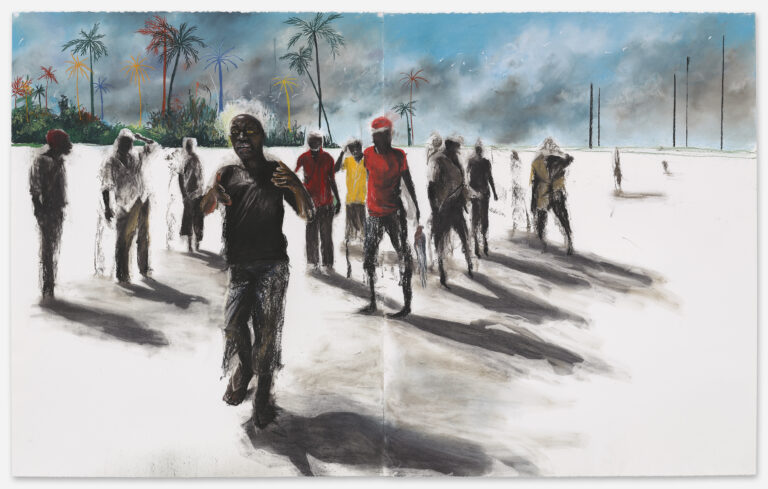 Liminal Beach is the first solo exhibition by London-based artist Phoebe Boswell in Germany.
Phoebe Boswell's figurative and interdisciplinary practice denotes a commitment to care for how we see ourselves and each other. Her work explores notions of freedom—protest, grief, intimacy, migration, love, the body, and its world-making, using auto/biographical stories as catalysts to contest histories and imagine futures. Working intuitively across media, she creates immersive installations which affect and are affected by the environments they occupy, by time, gestalt, the serendipity of loops, and the presence of the audience.
For the exhibition, Boswell creates an installation consisting of largescale pastel on paper works, mounted on mirror foil walls, and the gallery floor is covered with sand. In these new pastel works, Boswell's figures linger in the liminal space between land and sea. In an ongoing exploration into the dichotomy of water, where histories of migration, both traumatic and liberating, exist within the ebb and flow, surge and swell of the ocean, the artist posits this porous border of the beach as a site of both memory and possibility; hauntology and hope. Boswell's gestural works, where charcoal becomes skin, chalk becomes light, a sweep of blue becomes sea and the white paper becomes sand, reclaim this in-between place as a site for remembrance, renewal, refusal, and hope.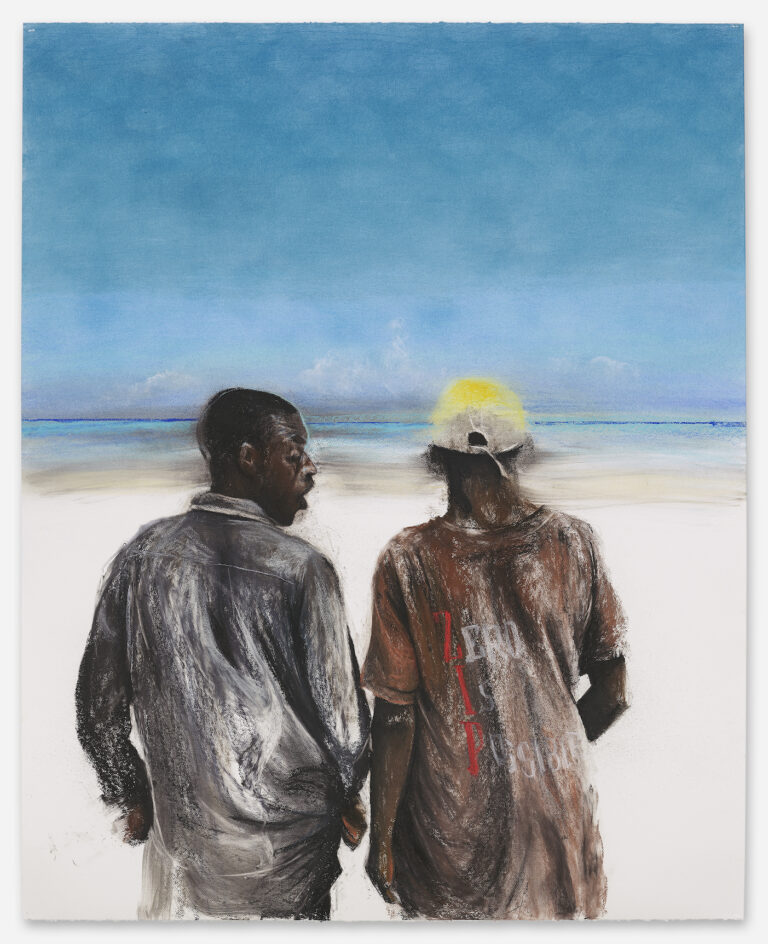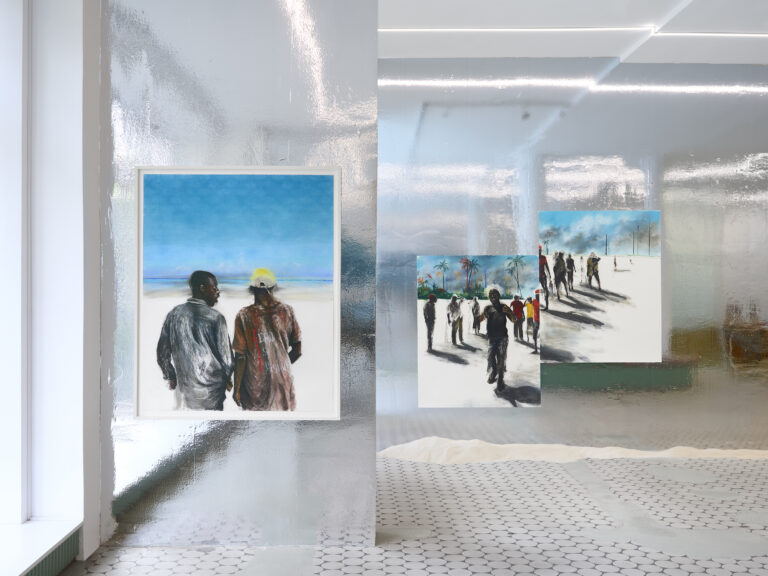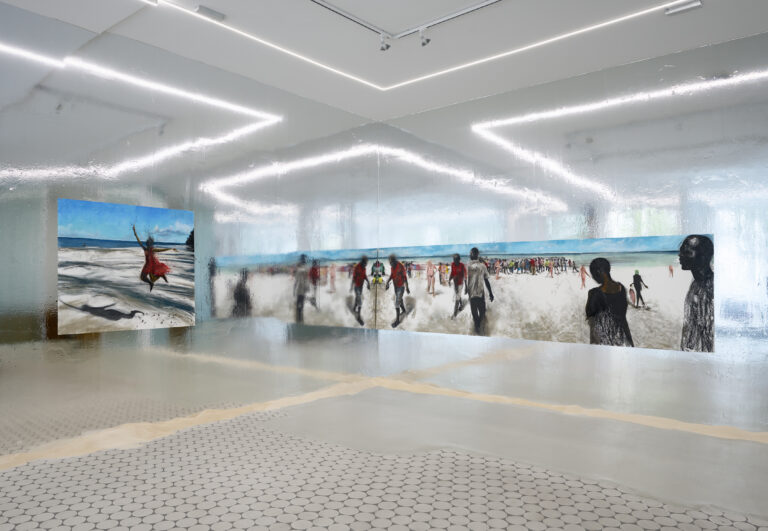 Phoebe Boswell was born 1982 in Nairobi and studied at the Slade School of Fine Art and the Central Saint Martins College of Art and Design in London. In 2022 she participated in the Lyon Biennial with a major three-channel-video installation titled Dwelling. Currently, her solo exhibition A Tree Says (In These Boughs The World Rustles) is on view at the Orleans House in Twickenham, UK.
Boswell's paintings, drawings, installations, and film & video works have been exhibited and held in collections widely, including The British Museum, London, GB | Los Angeles County Museum of Art (LACMA), US | RISD Rhode Island School of Design, Providence, US | The British Film Institute's National Archive, Berkhamsted | UK Government Art Collection, London, GB.
She was the Bridget Riley Drawing Fellow at the British School of Rome in 2019, received the Lumière Award from the Royal Photographic Society in 2021, and was Whitechapel Gallery's 2022 writer-in-residence, and was commissioned to make new work for the Lyon Biennale in 2022.