Welcome to Gallery Weekend Berlin
On behalf of the participating galleries of Gallery Weekend Berlin, we would like to cordially welcome you to the launch of our new website!
After postponing Gallery Weekend to September and adapting it to the current circumstances, we would like to stay in touch with our visitors online during the summer and beyond, reaching even those guests who are currently unable to make their way to Berlin. The brand-new website provides introductions to the exhibitions, presents the works on view, and eventually becomes a platform to inquire about available works during Gallery Weekend. Furthermore it contains contributions from numerous Berliners who love art and Berlin just as much as we do­­: essays, studio visits, interviews and films from numerous authors are in store.
Despite our digital initiatives, nothing can replace visiting an exhibition and the conversations with gallerists and artists. Also this website aims for the physical experience – the one and only Gallery Weekend, during which our galleries each year present exhibitions by high-caliber young and established artists. A big thank you goes to the Berlin galleries who lay the foundation for the success of Gallery Weekend with their outstanding exhibitions, year after year transforming the city into a museum of contemporary art spread all across Berlin. Gallery Weekend takes place this year for the 16th time. It was founded as a private initiative of Berlin galleries, and in these times more than ever, it lives from its collaborative spirit and the close cooperation between the galleries involved. The tireless work performed by the galleries on behalf of their artists, and demonstrated within exhibitions that are accessible to all, has contributed significantly to the development of Berlin as a city of art and cannot be stressed highly enough. Furthermore, we would like to thank Gallery Weekend's long-standing partners, BMW and Audemars Piguet, as well as the Berlin Senate Department for Economics, Energy and Public Enterprises, whose support makes this new online presence possible.
Stay tuned and follow us on our channels! In the meantime, we are optimistic and full of hope that we will be able to welcome many of you to the Berlin galleries in September!
With warm regards from Berlin,
Maike Cruse and the Gallery Weekend Team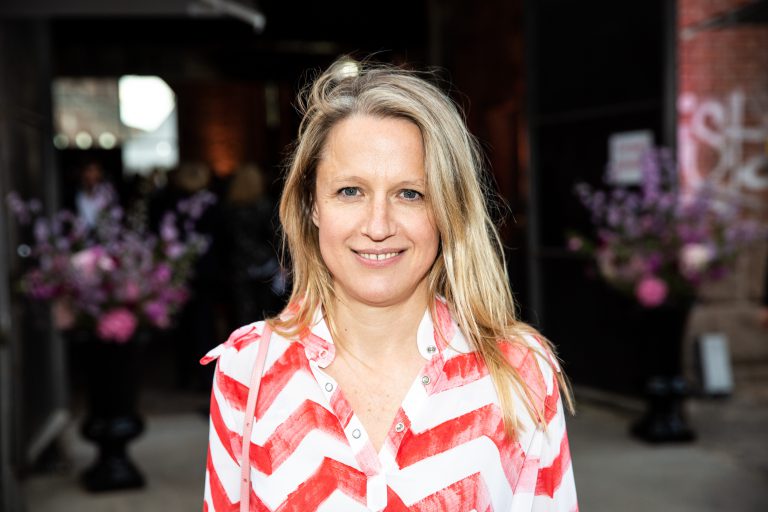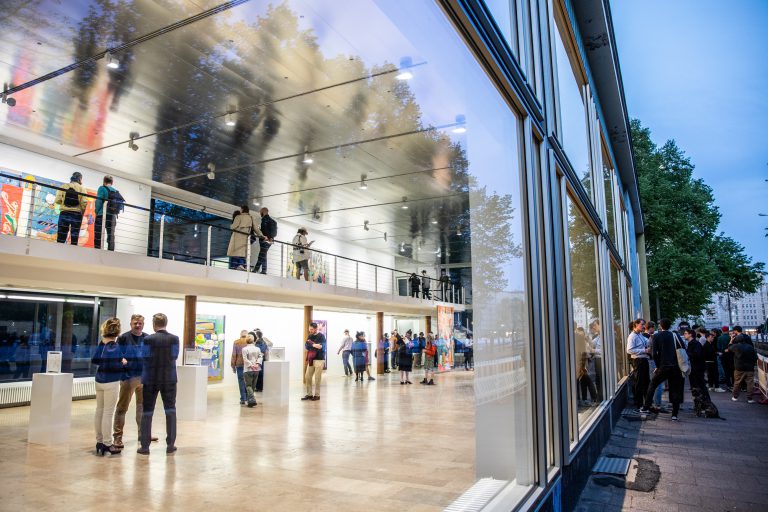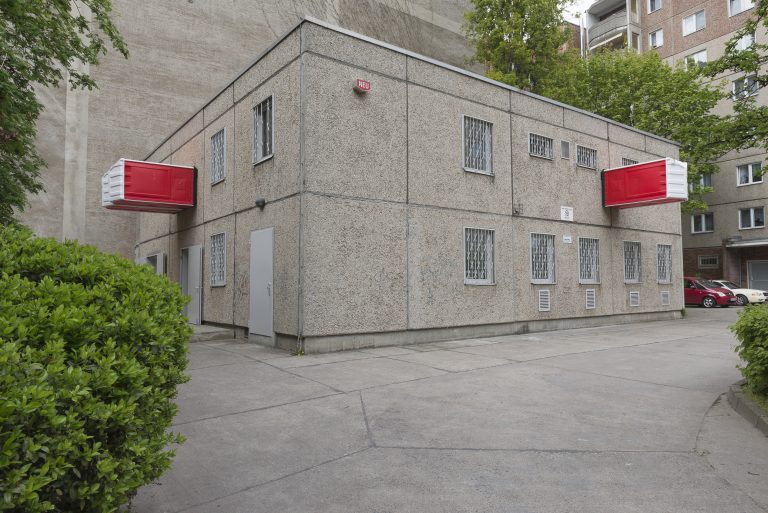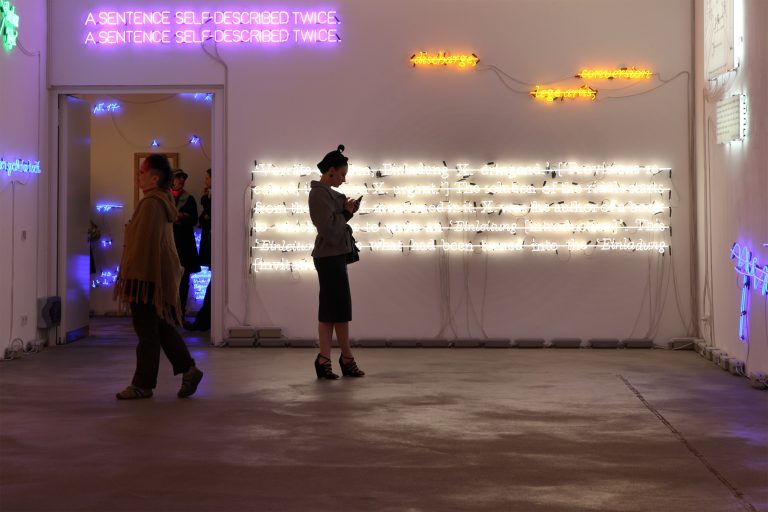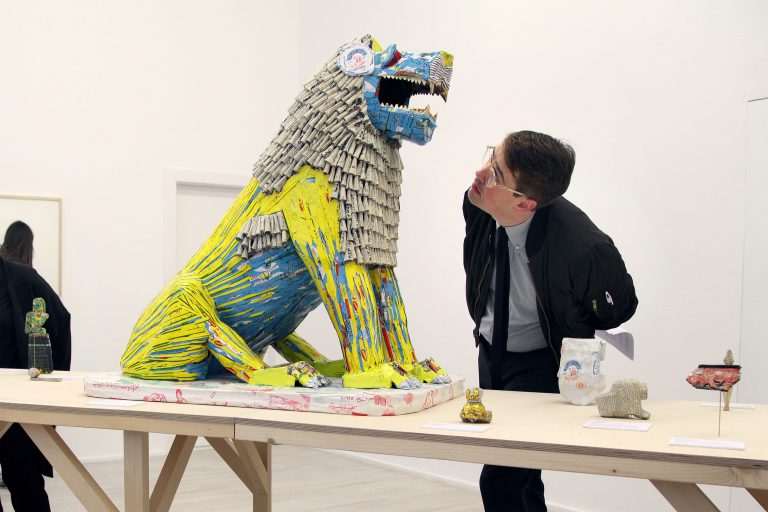 Im Namen der Galerien des Gallery Weekend Berlin möchten wir Sie herzlich zum Launch unserer neuen Website begrüßen!
Nachdem wir das Gallery Weekend in den September verschoben und den aktuellen Gegebenheiten angepasst haben, wollen wir auf diesem Wege während des Sommers und darüber hinaus mit unseren Besucher*innen in Kontakt bleiben und auch jene Gäste erreichen, die den Weg nach Berlin momentan nicht antreten können. Die neue Website führt in die Ausstellungen ein, präsentiert die Arbeiten, die in den Galerien zu sehen sein werden und fungiert während des Gallery Weekend auch als Plattform zur Präsentation verfügbarer Arbeiten. Darüber hinaus bietet es einen umfassenden Einblick in Themen rund um die Berliner Kunstszene, Beiträge zahlreicher Autor*innen und den Blick prägender Akteure, die die Kunst und Berlin ebenso lieben wie wir!
Trotz aller digitaler Aktivitäten kann nichts den Ausstellungsbesuch und die Gespräche mit den Galerist*innen und Künstler*innen ersetzen. Diese Website steuert auf das physische Erlebnis, dem One and Only Gallery Weekend zu, während dem die teilnehmenden Galerien wie jedes Jahr erstklassige Ausstellungen von jungen und etablierten Künstlerinnen und Künstlern präsentieren. Ein großer Dank gilt den Berliner Galerien, die mit Ihren hochkarätigen Ausstellungen den Erfolg des Gallery Weekend begründen und die Stadt jedes Jahr in ein über Berlin verteiltes Museum für zeitgenössische Kunst verwandeln. Das Gallery Weekend findet in diesem Jahr zum 16. Mal statt und wurde als private Initiative von Berliner Galerien gegründet. Es lebt in diesen Zeiten mehr denn je von seinem gemeinschaftlichen Spirit und der engen Zusammenarbeit der Galerien. Die unermüdliche Arbeit der Berliner Galerien für ihre Künstler*innen und ihre für alle zugänglichen Ausstellungen hat maßgeblich zur Entwicklung von Berlin als Kunststadt beigetragen und kann nicht genug hervorgehoben werden. Weiterhin danken wir den langjährigen Partnern des Gallery Weekend, BMW und Audemars Piguet, sowie dem Senat für Wirtschaft, Energie und Betriebe, dessen Unterstützung die Neugestaltung unserer Online-Präsenz ermöglicht hat.
Bleiben Sie dran und folgen Sie uns auf unseren Kanälen! Derweil sind wir optimistisch und hoffnungsfroh, dass wir viele von Ihnen im September in den Berliner Galerien begrüßen dürfen!
Mit herzlichen Grüßen aus Berlin,
Maike Cruse und das Gallery Weekend Team