Brian Belott
Circa Skippy
Brian Belott
Circa Skippy
"The problem is that part of me is a formalist who loves Mondrian and Agnes Martin and wants to make something so empty, and so clean and crisp, but then the other half of me is someone who would set the Mondrian on fire and is a dadaist. For me, I call it the hermaphroditic principle, the combination of opposites. Everything is about fusion — if you could just pick two unlikely things and force them together, that is where the sparks fly."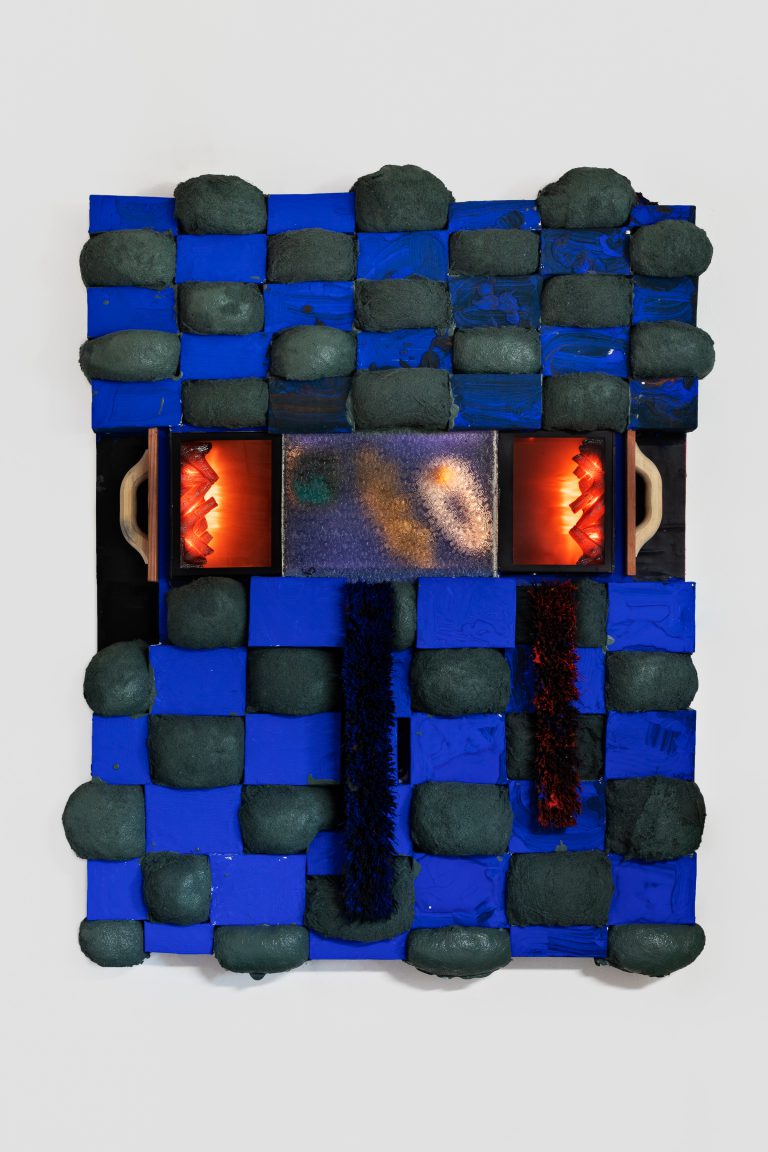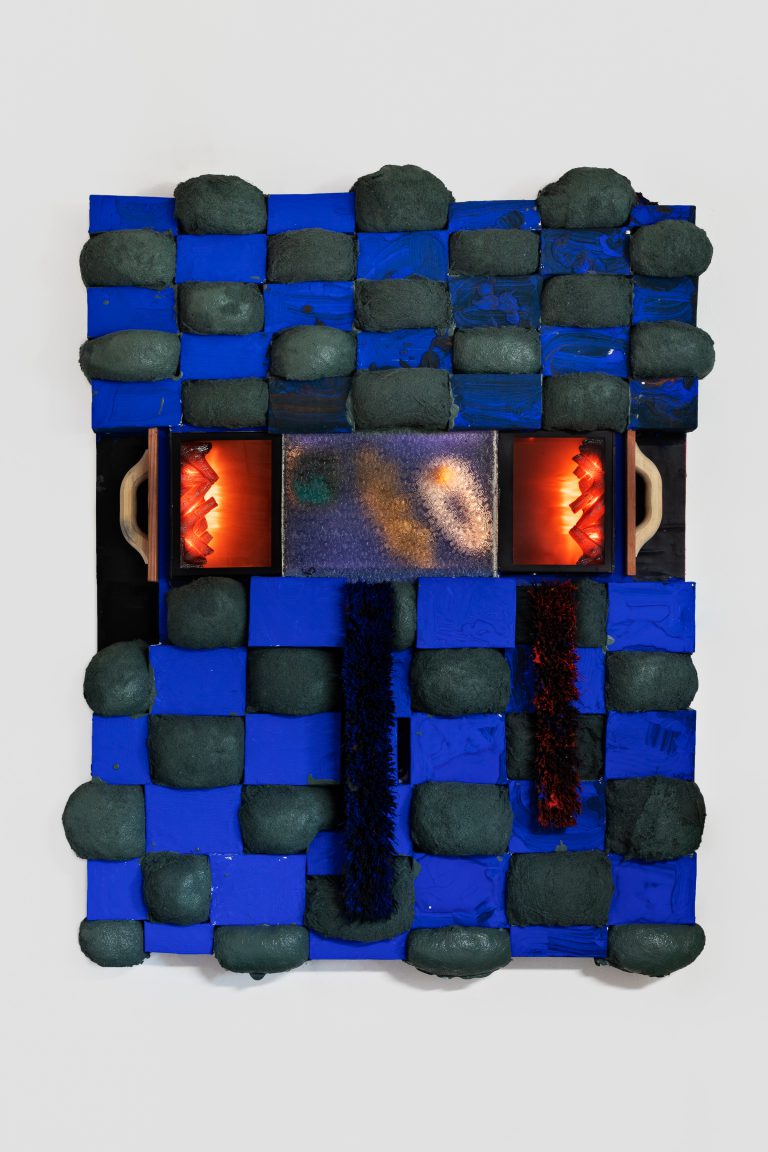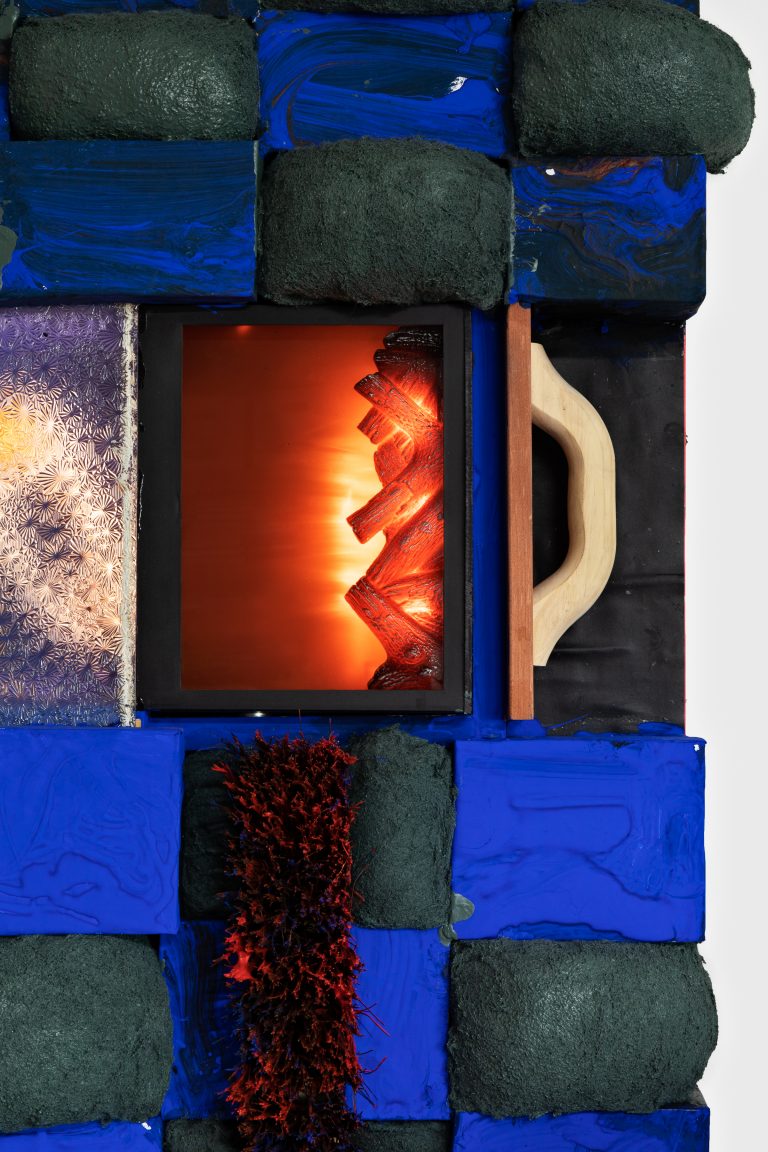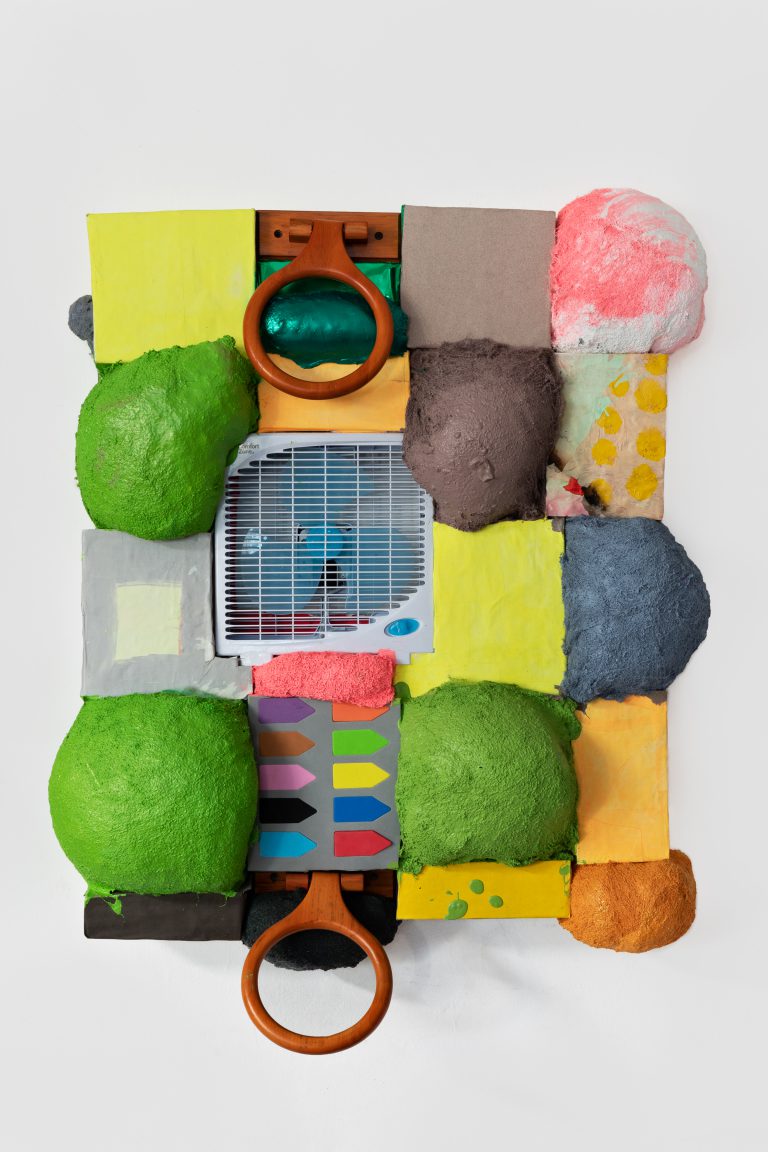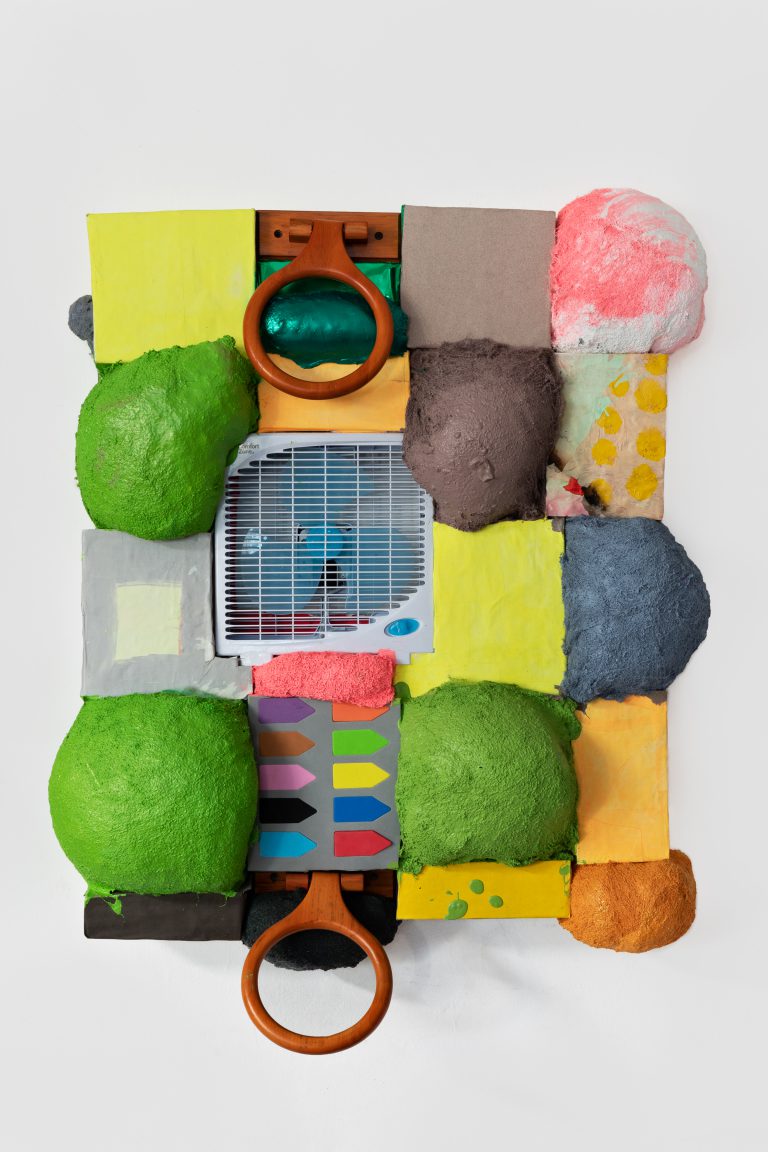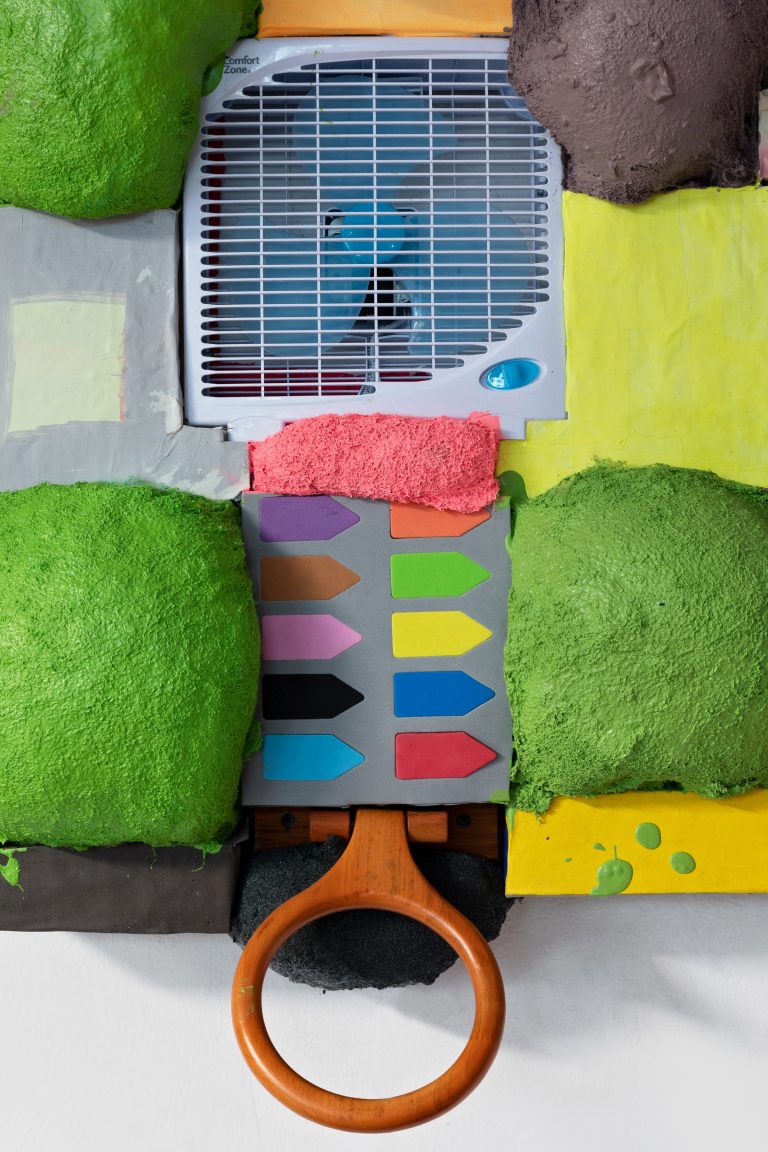 Tanya Leighton is pleased to present the first solo exhibition in Germany by New York-based artist, Brian Belott. Focusing specifically on his celebrated series of Puuuuuuuuuff paintings, the exhibition will coincide with Gallery Weekend Berlin 2020.
Brian Belott's practice is in constant flow, led by a relentless curiosity that is aware of art history yet operates without the anxiety of its influence. He is resolutely innovative with materials and approaches, his studio drawing comparison to a chemistry lab. Pushing these combinations almost to the point of absurdity, Belott's works incorporate and ultimately overwhelm everyday objects like box fans, calculators, socks, commercial freezers and more.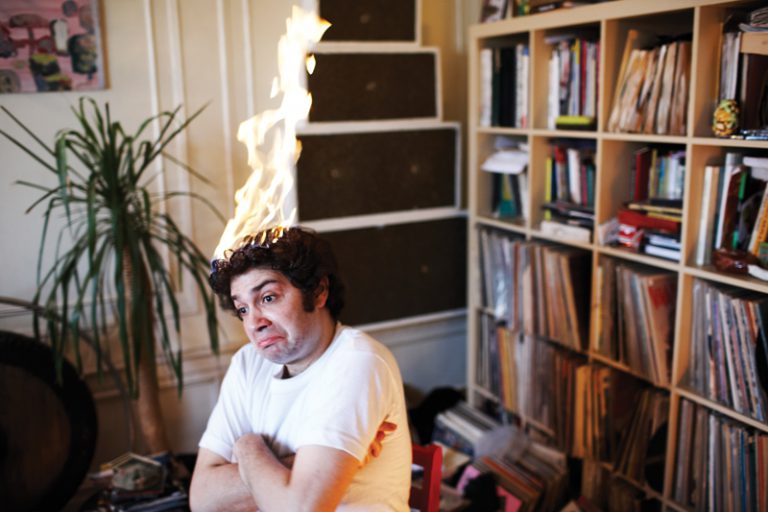 His upcoming exhibition at Tanya Leighton in Berlin will focus specifically on his celebrated series of Puuuuuuuuuffs —paintings whose taut surfaces are over-stuffed with thick cotton batting and handmade shapes. The compositions are also punctuated by found objects gleaned from the studio and local dollar stores. These fans and blow dryers all remain switched on throughout the duration of the show, buzzing and chattering with a performative energy that is similar to Belott's own performances.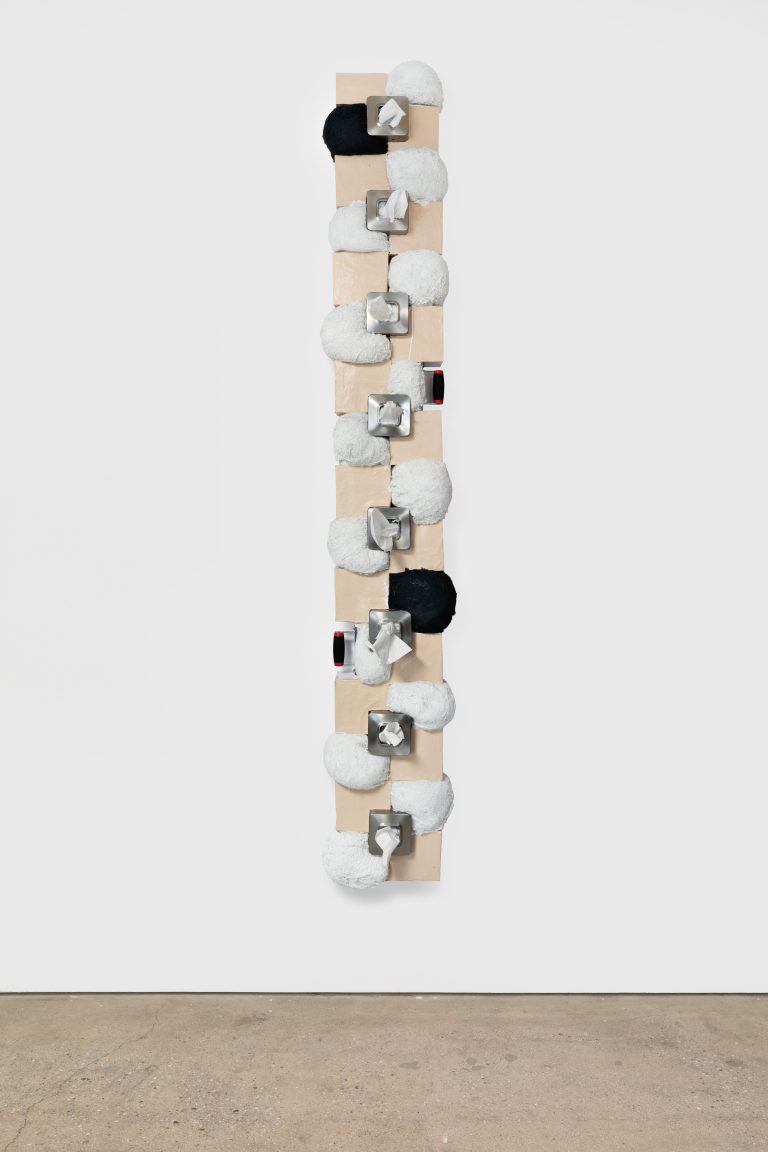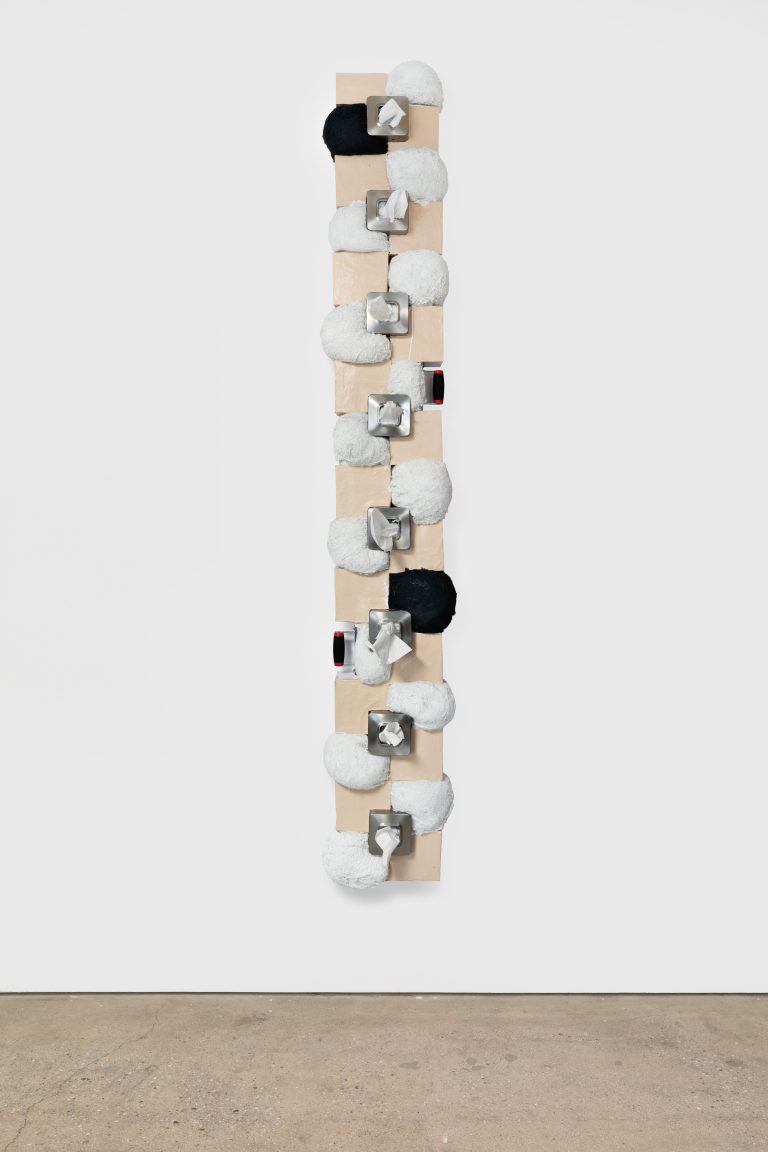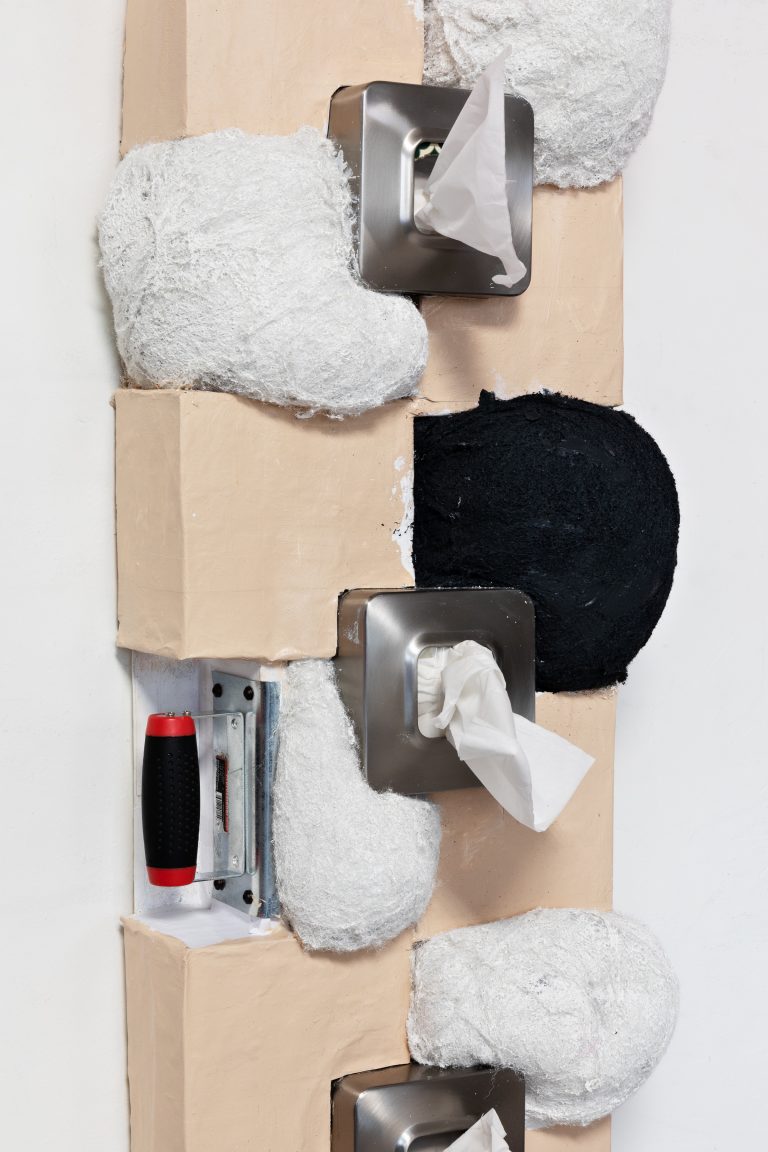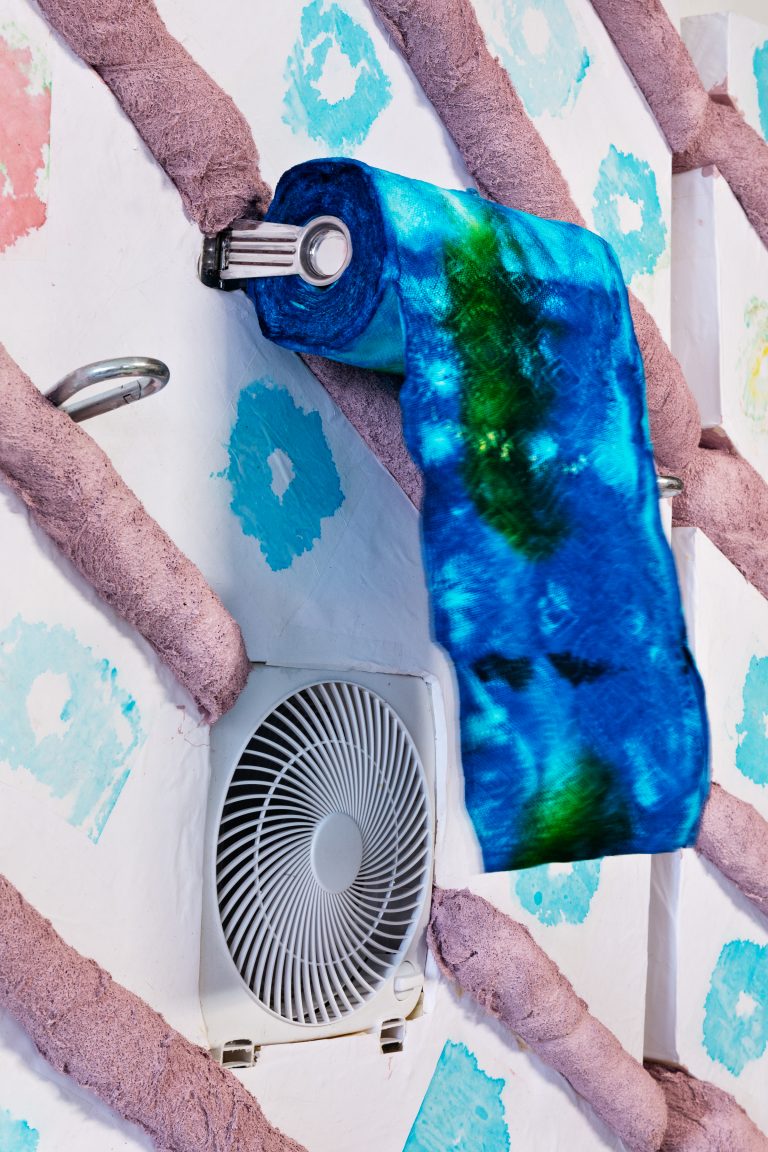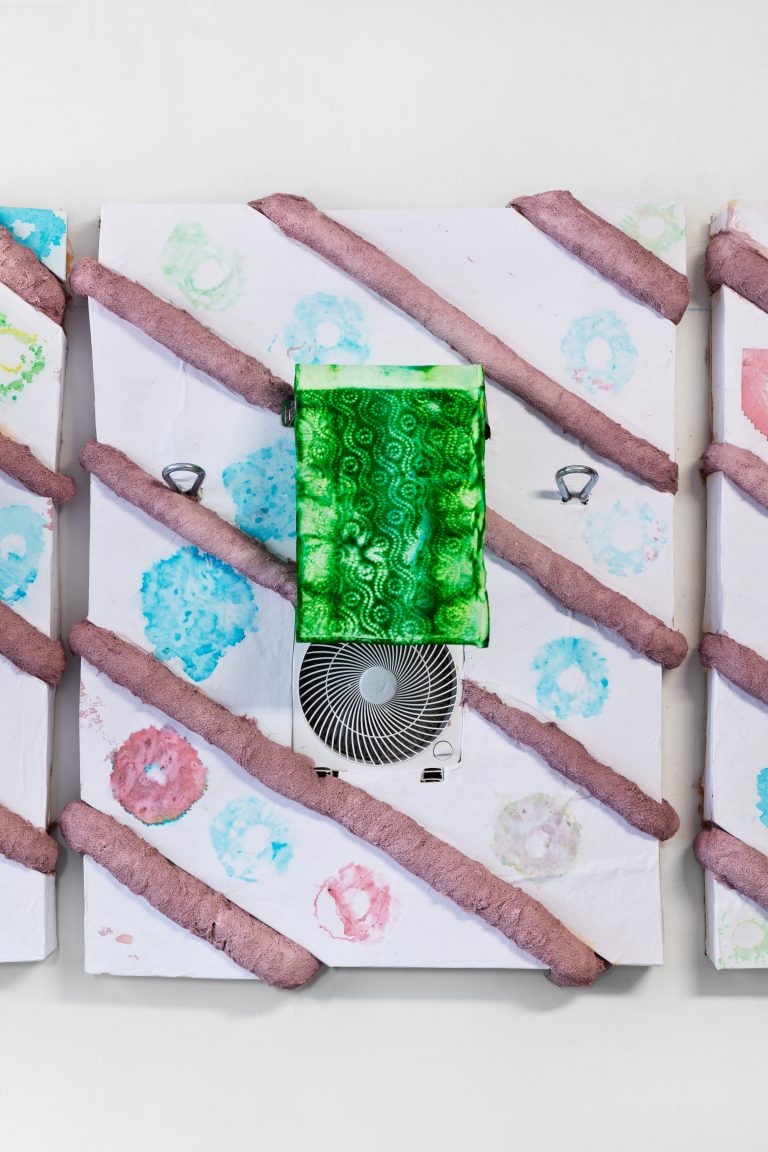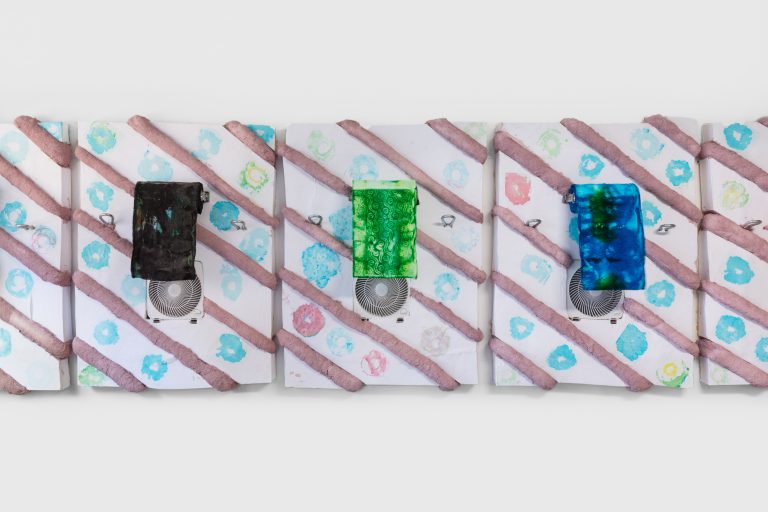 Brian Belott (b. 1973) lives and works in Brooklyn, NY. He received a BFA from the School of Visual Arts, New York. Recent solo exhibitions include Morán Morán, Los Angeles; Gavin Brown's Enterprise, New York; and LOYAL, Malmö. Selected group exhibitions include: '2019 Whitney Biennial', Whitney Museum of American Art, New York; 'The Artist is Present', curated by Maurizio Cattelan, Yuz Museum, Shanghai; 'Objects Like Us', The Aldrich Contemporary Art Museum, Connecticut. His work is included in the permanent collection of the Museum of Modern Art, New York, and The Whitney Museum of AmericanArt, New York.