Bill Walton
Gallery Openings—15 Sep 2023, 6 to 9 PM
For Berlin Art Week, Sweetwater presents the first solo exhibition in Germany of works by American artist Bill Walton (1931-2010). Walton was primarily a sculptor, his works imbued with subtle wit and a peculiar minimalism which belied their heartfelt affect. Throughout his practice, materials appear in unexpected places, or unexpected ways: what appears to be wood may actually be metal, or what appears to be metal may actually be concrete, a fine wood grain may actually be painted, or a soft cloth may actually be rigid. Very few of Walton's works are marked with dates; no gesture is burdened with the designation of being completed. Individual sculptures would be worked on, be rearranged or repositioned, be divided or combined, but never not be in process. Titles, rather than dates, served as more important references for Walton, allusions to people, to places, to sensibilities: Sweet Lou and Marie is a portrait of the owner of a local diner and his wife; Spring Crate works were made in his Spring Street studio; Iron Creek and Swamp Creek were fishing spots.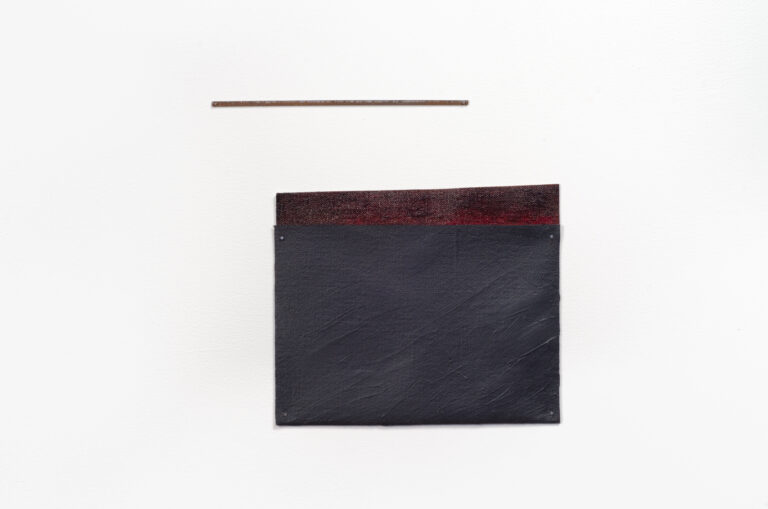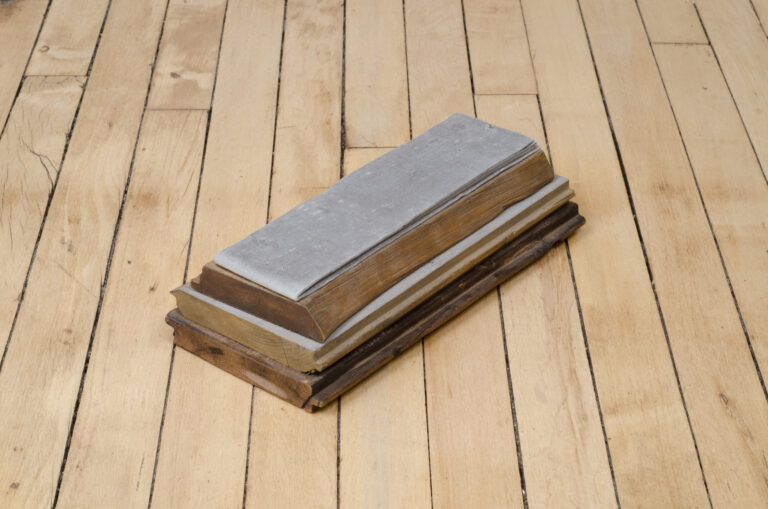 "While Walton's art might seem austere, it's never cold, as the work was created by a thoughtful hand and a sentimental heart […] Surprisingly tender, these works are like memorials to people and places in time. While they may vanish, the memories of them will not"
David Everett Howe, Critic's Pick: Bill Walton in Artforum, 2022
Bill Walton (b. 1931, Camden, New Jersey, US; †2010, Camden, New Jersey, US) lived and worked in Philadelphia for the majority of his life. He realized more than twenty solo exhibitions during his lifetime, primarily in Philadelphia; posthumous solo exhibitions have taken place at the Institute of Contemporary Art, Philadelphia; Drexel University, Philadelphia; Fleisher/Ollman, Philadelphia; JTT, New York; James Fuentes, New York; Adams and Ollman, Portland; and Frith Street, London.