Studio Berlin at Berghain.
In conversation with the organizers
How did you come up with the idea for this unusual cooperation? What were your initial drivers?
Karen Boros: The project emerged out of this unexpected and unpredictable lockdown, a situation that none of us could have ever imagined. Berghain got in touch with us and together we developed the concept of the exhibition. We wanted to focus on the art scene in Berlin and decided immediately that in a place like Berghain we could not include artists exclusively from our collection but had to show the wide range of artistic productivity from all generations in Berlin. Most of the works are from 2020. Because everyone was "home", Juliet and I could arrange studio visits and meetings spontaneously, which normally would have been impossible. We dived into the incredible richness of artistic production in our city, visited so many studios within 8 weeks and met with several more artists and galleries. The exhibition is the outcome of this dialogue with these artists, it's dedicated to them and Berlin.  
And, of course, it is only an extract of Berlin's art scene. There are many more artists we would have liked to invite.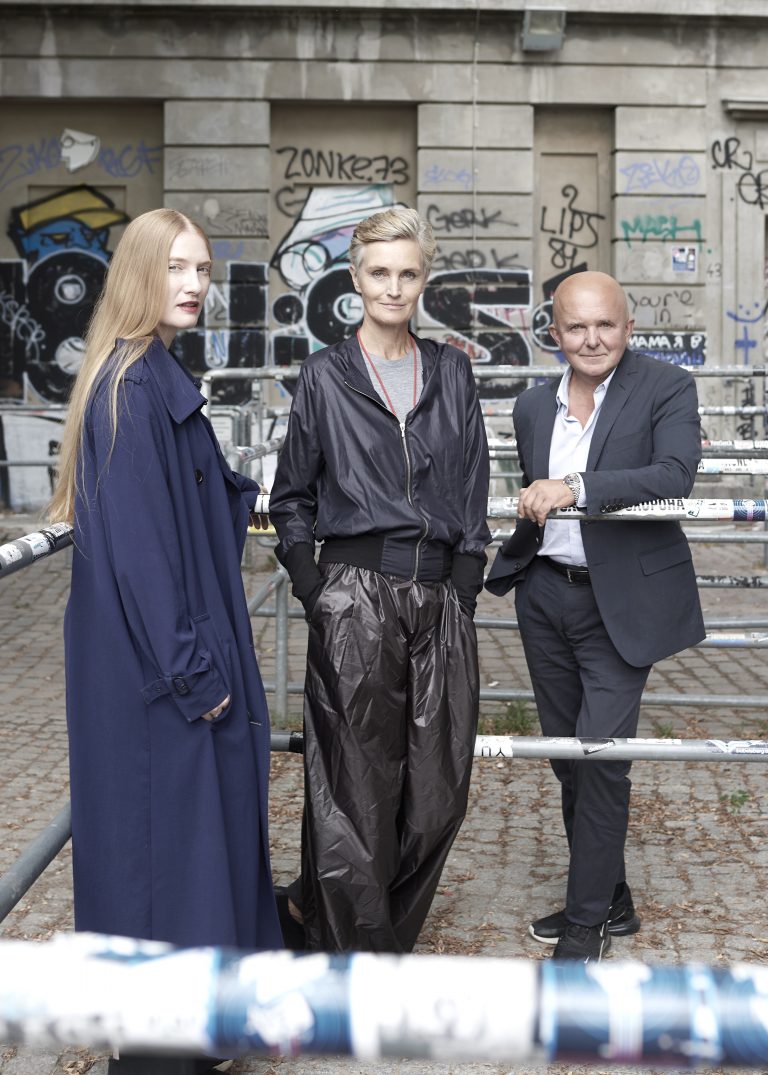 Visual art has always been part of the Berghain experience. How did you integrate these works in the exhibition concept?
Juliet Kothe: Karen and I didn't want to transform Berghain into a museum. We installed the works without integrating classical museum architecture elements. Spatial interventions were not part of the concept, except those of the works themselves. And the club-furniture, with its sculptural features, stayed where it is. Berghain is and will remain a club. STUDIO BERLIN is a "mirage" in between. Berghain is a club that has always been close to the arts, exemplary are the permanent works of Marc Brandenburg, Wolfgang Tillmans, Norbert Bisky, Joseph Marr and Julian Göthe – the latter work was installed for the first time 2 days after the club closed. These works are part of the club and part of the exhibition.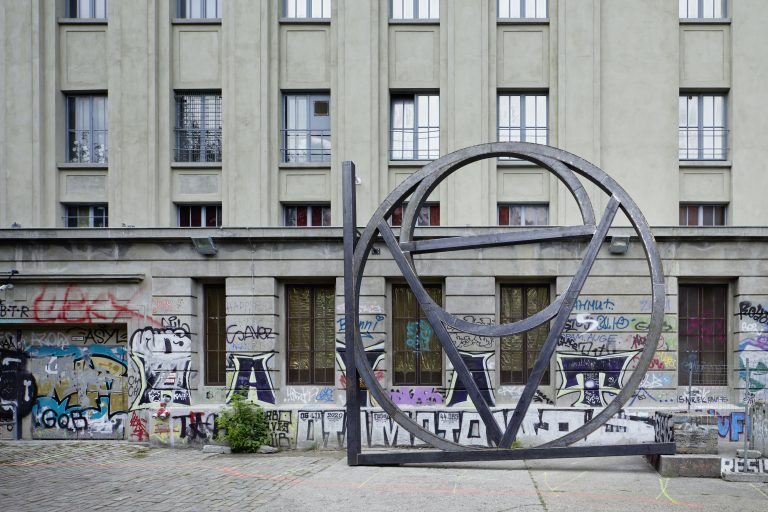 Did some artist create new works in situ? 
Karen Boros: As for every artist the situation of the past months was experienced differently and when approaching the artists some wanted to contribute a new or rework a piece related to the space. Cyprien Gaillard worked into the DNA of the club and realized a handmade-engraving on one of the toilets cubicles inspired by Pieter the Elder Bruegel's work The Land of Cockaigne from 1567. With the engraving process, something is taken away to reveal an imaginary world. Jesse Darling created two small figures in steel standing on the dancefloor as a charm against the bad luck of an empty dancefloor in a dance temple. Verena Issel was inspired to set up a whole tropical jungle just three weeks before the opening, Christine Sun Kim painted the dancefloor in black lacquer. She imagined the crowd dynamics on the dancefloor of Panorama Bar and translated them into different musical notes in movement. Anna Uddenberg's figure is installed right on the bar and Klara Lidén has a huge container-lamp hanging in front of the Berghain-Bar. These works all naturally merge with their surrounding and become part of it.
Berghain is an audio-visual experience. How did you integrate sound artists in this show?
Juliet Kothe: We of course had huge respect for audio-visual works. It was clear that there could not just be no sound, but also not just electronic music. The sound pieces at Berghain and Panorama Bar dancefloors function maybe as a reminiscence to the music that normally plays there. Emeka Ogboh describes his work "Ayilara" as a sonic exploration of an infamous red-light district located close to Ojuelegba, one of the most famous bus stations in Lagos known for its boisterous nightlife. He produced the music as an auditory journey into Lagos whilst on lockdown in Berlin. Jessica Ekomane especially wrote the piece "Comedown" for the Panorama Bar isolating formatted elements of club music intended to induce euphoria and a collective sensation of intensity. The visitors of the show are reminded of the idea of dancing in a club by her sound piece. Of course, the video works on display, for example by Raphaela Vogel or Julian Charrière – who shows a burning fountain in the adjoined hall – come with sound and influence the acoustic setting and the atmosphere as well.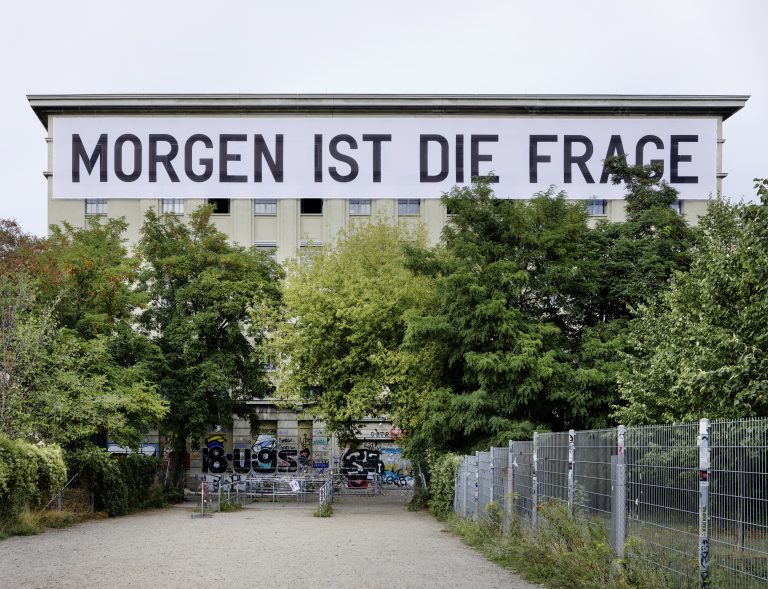 Looking at the artist list, one has to state that you integrated a variety of positions, all living in Berlin. How did the research and selection process go?  And what were your selecting criteria? 
Karen Boros: Our starting criteria was that the artists had to be based in Berlin. And, as mentioned, we wanted to show works from the current time that could reveal or manifest the situation of this unusual time. We started with artists that work quite large in scale. And then by talking to artists and going into our network we got a lot of recommendations as well. Together with the artists, we selected a work and often even where to install it. It was a true cooperation, not only with Berghain but also with all the participating artists.
How about the ratio of female and male artist? How did you make it happen? 
Juliet Kothe: In fact, we had more female than male artist on the long list, not intentionally, but just by writing down all artistic positions that were the most interesting to us. In the end, having a balance in mind was extremely important to us when finalising the artist list.
So far, the public response is overwhelming. Do you have any future plans? How long will this show be up? Are there any upcoming events?
Karen Boros: We are trying to set up a program of talks, lectures, performances, readings and video screenings. Right now, things get more difficult again due to the restrictions. We are working on the catalogue as well. The show will be on at least until the end of December 2020, maybe longer. Let's see… we hope not for too long as we miss dancing in the Berghain.