Pamela Rosenkranz
Gallery Openings—15 Sep 2023, 6 to 9 PM
An alluring and extramundane blue light emanates from the Window, Sprüth Magers' Berlin storefront exhibition space that is sunken and high-ceilinged, allowing visitors to view displayed works from the street around the clock. The spectacular color or, to be precise, the wavelengths emitted by Pamela Rosenkranz's Alien Blue Windows permeate the entire room and pour out of the building. Monika Sprüth and Philomene Magers are pleased to announce a solo exhibition by the artist, showcasing five unique pieces from her enticing series alongside a selection of intricate kirigami works on paper.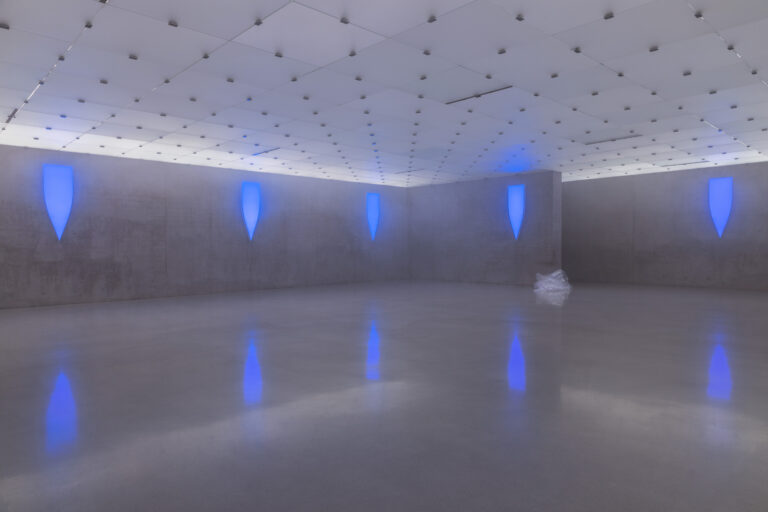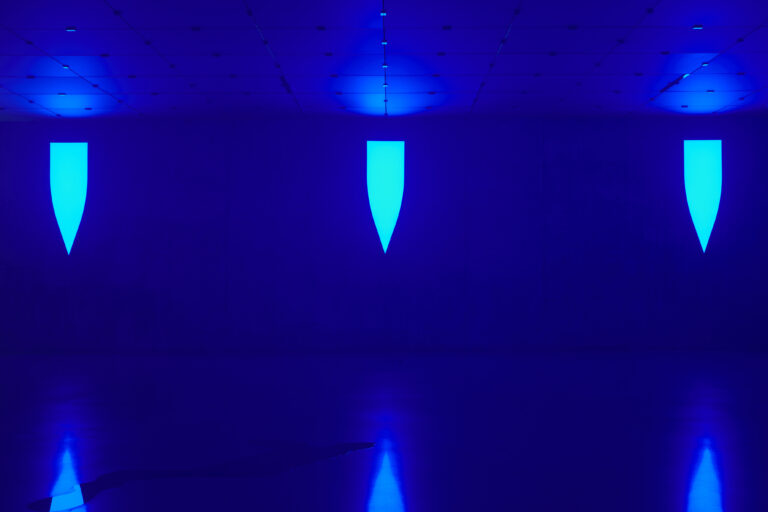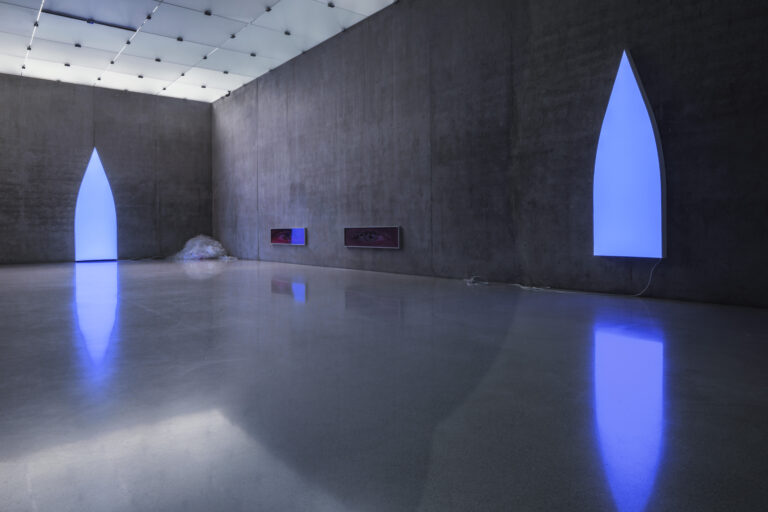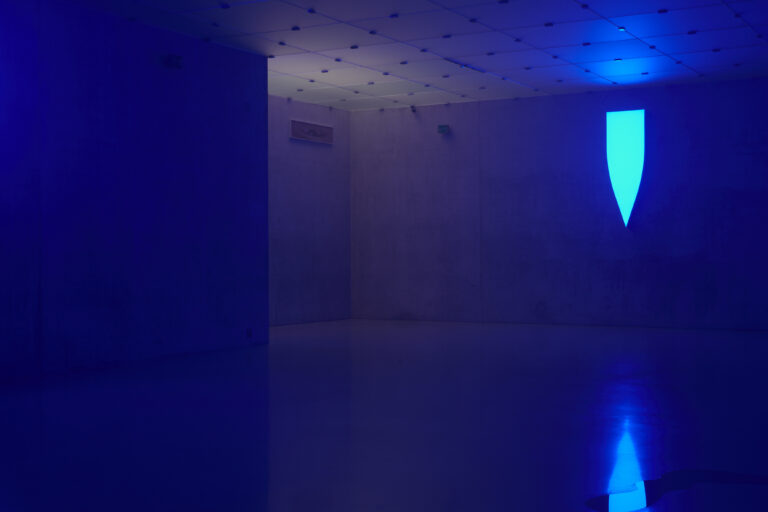 Four large and one smaller luminous work line the wood-paneled wall. From a distance, they seem to sink into the gallery's architecture, while at close range, it becomes apparent they protrude into the room. Reminiscent of upside-down lancet windows found in Gothic churches, the shapes always correspond to an actual window in a building— modern or historical—somewhere in the world. The light works possess an unusual density of luminance, infusing the room and its exterior with an alien atmosphere.
Evoking many narratives, the color blue has a storied history in the arts, from the lapis lazuli used in Renaissance paintings to postmodernist Yves Klein's International Klein Blue. It surrounds us in the sky and the oceans and is the first synthetically produced pigment. Here, Rosenkranz references the blue light that technical devices produce, which has become omnipresent in our lives, deregulating the body's melatonin levels and disrupting our circadian rhythm.
Pamela Rosenkranz (b. 1979, Uri, Switzerland) lives and works in Zurich. Selected solo exhibitions include Kunsthaus Bregenz (2021), Kreuzgang Fraumünster, Zurich (2018), GAMeC, Bergamo (2017), Fondazione Prada, Milan (2017), Kunsthalle Basel (2012), Centre d'Art Contemporain, Geneva (2010) and the Swiss Institute, Venice (2009). Pamela Rosenkranz participated in several major international group exhibitions, including the Okayama Art Summit (2019) and the 15th Biennale de Lyon (2019). Her project Our Product was selected for the Swiss Pavilion at the 56th International Art Exhibition, Venice Biennale in 2015. Recent group shows were held at Kunstmuseum Winterthur and MIT List Visual Arts Center, Cambridge (both 2022), Schinkel Pavillon, Berlin (2021), Institute of Contemporary Art, Los Angeles (2021), Sharjah Art Foundation, Sharjah (2020), MMK – Museum für Moderne Kunst, Frankfurt (2019), Garage Museum for Contemporary Culture Moscow (2019), Musée National d'Art Moderne – Centre Georges Pompidou, Paris (2019), Institute of Contemporary Art, Boston (2018), Louisiana Museum of Modern Art, Humlebæk (2017) and Museo Espacio, Aguascalientes (2016).
Nora Turato
NOT YOUR USUAL SELF?
Gallery Openings—15 Sep 2023, 6 to 9 PM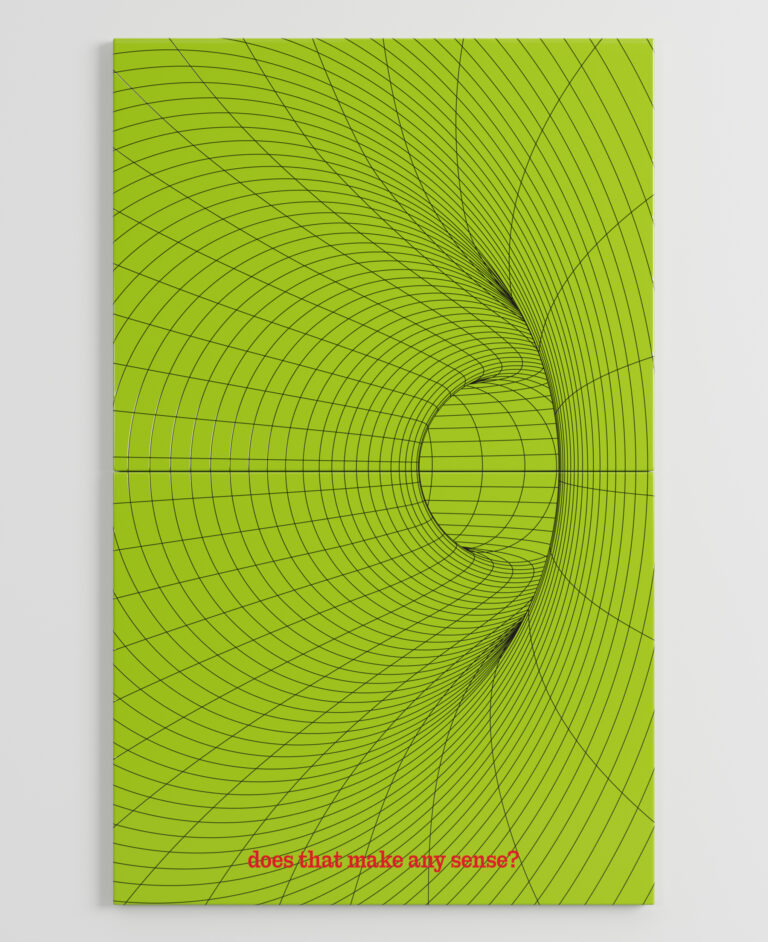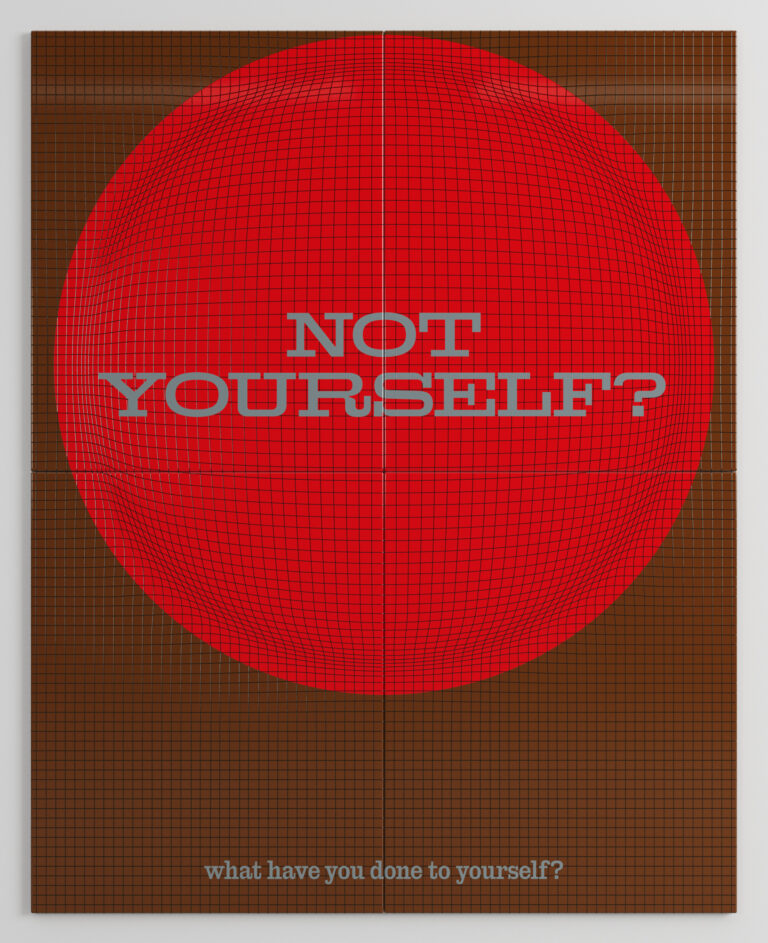 In recent years, Nora Turato has emerged as one of the most exciting new voices on the contemporary art scene. Throughout her practice—which spans performance, video and graphic design—she examines the ephemeral nature of language, using text as her artistic source material. Drawing from film, advertising, literature, conversations, social media captions and theater, she deploys a collection of appropriated words, sentences, fragments and quotes with sharp wit and studied precision. Monika Sprüth and Philomene Magers are pleased to announce a solo exhibition by Nora Turato at Sprüth Magers, Berlin, which will debut a series of new enamel panels featuring a custom typeface and site-specific wall paintings that cut through the cacophony of everyday life and reflect on the vernacular of present-day visual culture and zeitgeist.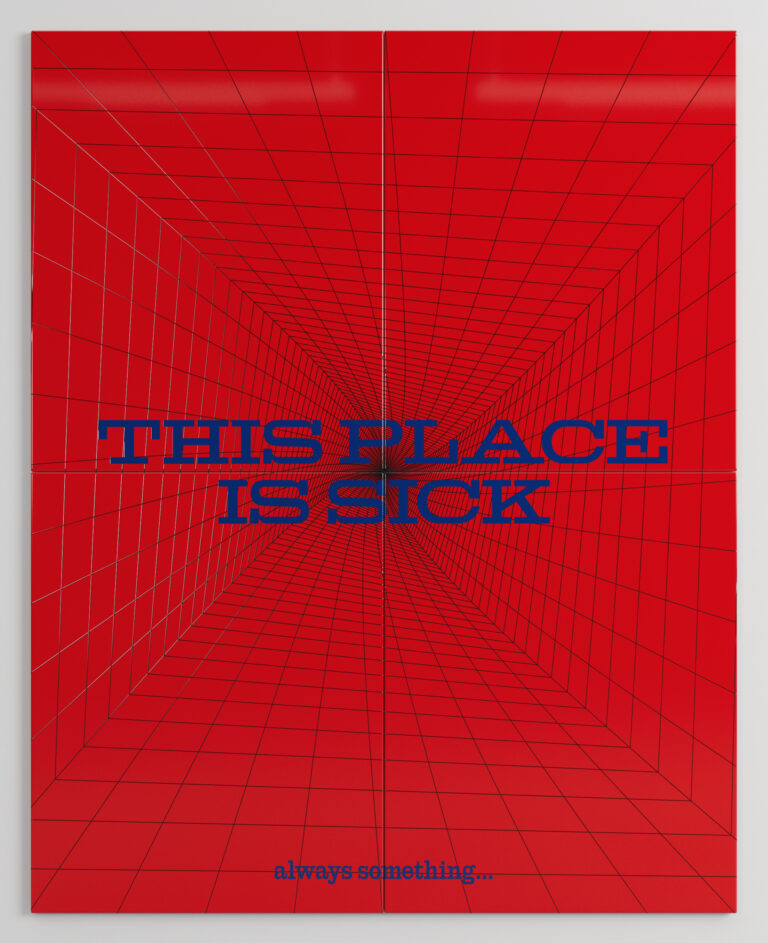 Collating the information streams of the world in text pools, Turato publishes "scrapbooks of our culture" once a year. For her performances, murals and enamel panels alike, she culls from these collections that reflect not only her personal influences and surroundings but also act as seismographs of social preoccupations. Whilst Turato oscillates between different pitches and personas in her captivating performances, in her enamel and mural works, she uses graphic design as a tool to adjust tone, change a word's inflection, or adopt a different type of voice. Employing words as both medium and content, Turato turns familiar sentences into incisive observations of the ways in which language determines our everyday.
Nora Turato (b. 1991, Zagreb) lives and works in Amsterdam. Recent solo exhibitions include Museum of Modern Art, New York (2022), Secession, Vienna (2021), MGLC: International Centre of Graphic Arts, Ljubljana (2020), Sammlung Philara, Düsseldorf (2020), Serralves Museum of Contemporary Art, Porto (2019), Kunstmuseum Liechtenstein (2019) and Beursschouwburg, Brussels (2019). Nora Turato will be presenting her work in an upcoming solo exhibition at Stedelijk Museum, Amsterdam, early 2024. Her works will be included in a group exhibition at Schinkel Pavillon and Brücke-Museum in Berlin, which opens in September.
Bernd & Hilla Becher
Gallery Openings—15 Sep 2023, 6 to 9 PM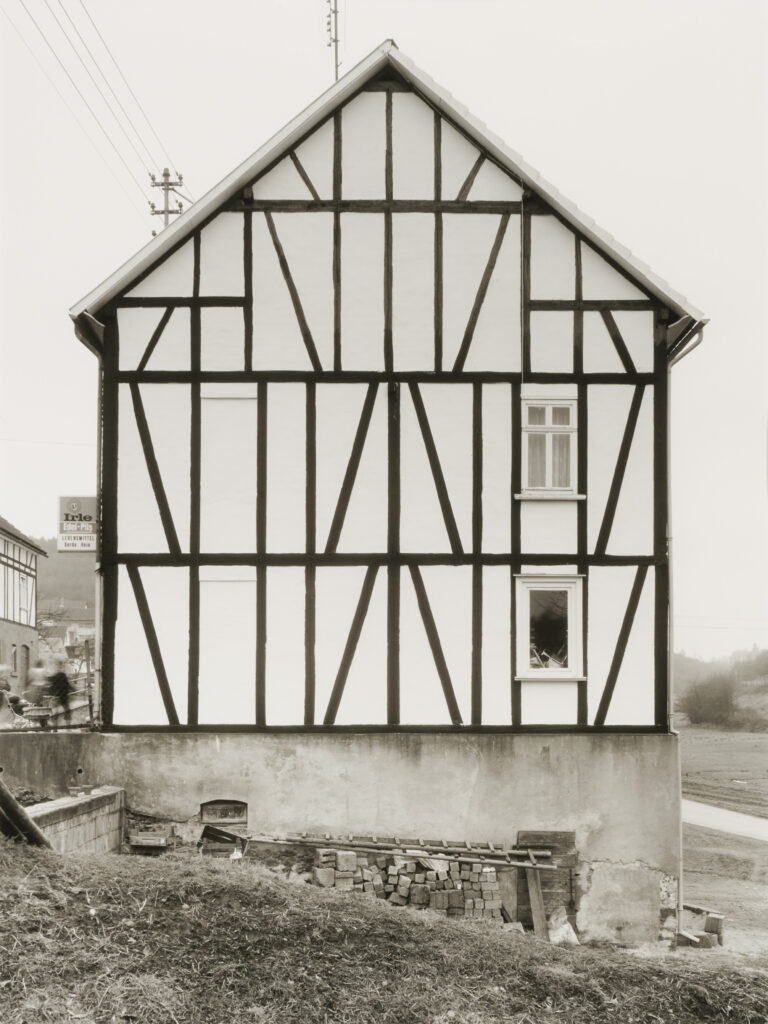 For over five decades, Bernd and Hilla Becher produced a remarkable oeuvre in the pursuit of a straightforward theme: variation within limits. Precision, fine detail and methodology mark the Bechers' work, which straddles several artistic categories. By systematically photographing commonplace industrial buildings across Europe and North America, they captured an architectural landscape in the process of disappearing. Approaching the structures with scientific interest, the artists classified, compared and contrasted their subjects in varying groups and "typologies," as they named their celebrated grids. Monika Sprüth and Philomene Magers are pleased to announce Bernd and Hilla Becher's first solo exhibition at Sprüth Magers, Berlin. Showcasing the Bechers' iconic style and formal rigor will be several rarely seen works along with two typologies that allude to the cultural and social significance of the constructions the artists referred to as "anonymous sculptures."
The show outlines the career of the German artist couple who, from the 1960s onwards, began challenging the perceived gap between documentary and fine-art photography. Developing a precise visual lexicon, they chronicled the architecture of heavy industry in a uniform manner. With clarity and consistency, their compositions—which are photographed with tripod-mounted, large-format cameras and a vast range of lenses with varying focal lengths and filters—optically center their subjects and de-emphasize the surrounding landscape. Preferring few shadows, the Bechers optimized the light for each subject, arriving at the recognizable light skies that act as blank foils to the geometric forms.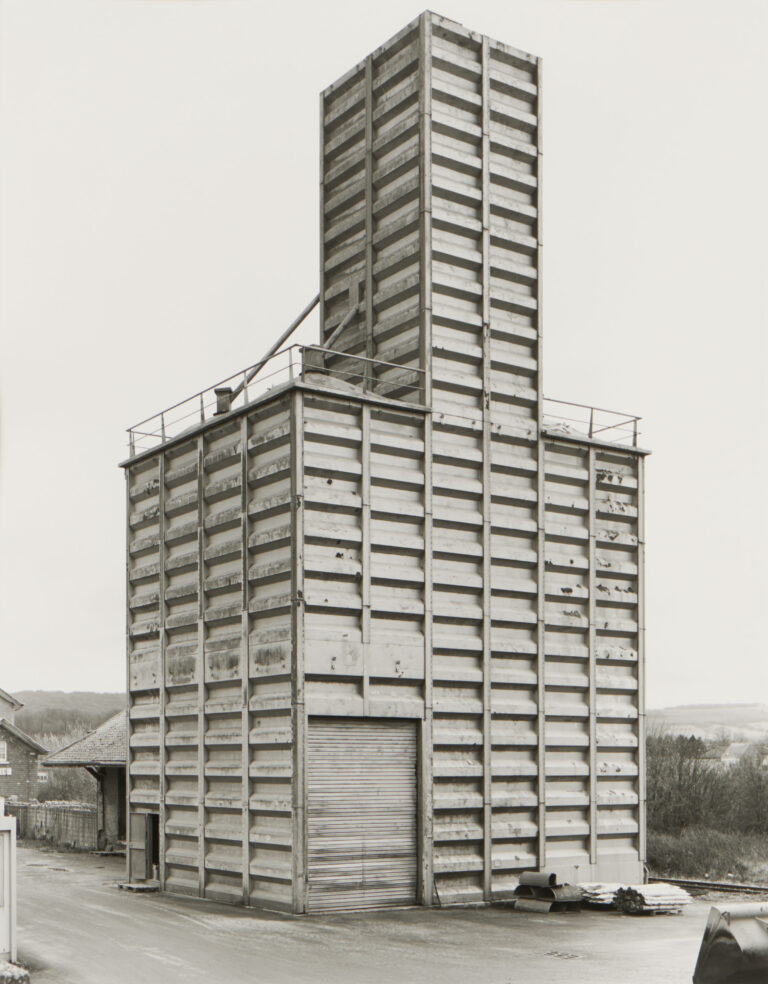 "Working together as a rare artist couple, they systematically focused on a single subject–the disappearing industrial architecture of the West that fueled modernization and two world wars–and then devised a uniform compositional approach that made each example a modular entry in an archive of what they termed 'anonymous sculpture'."
Jeff L. Rosenheim, Bernd & Hilla Becher (Exh. Catalogue), The Metropolitan Museum of Art, New York/San Francisco Museum of Modern Art, 2022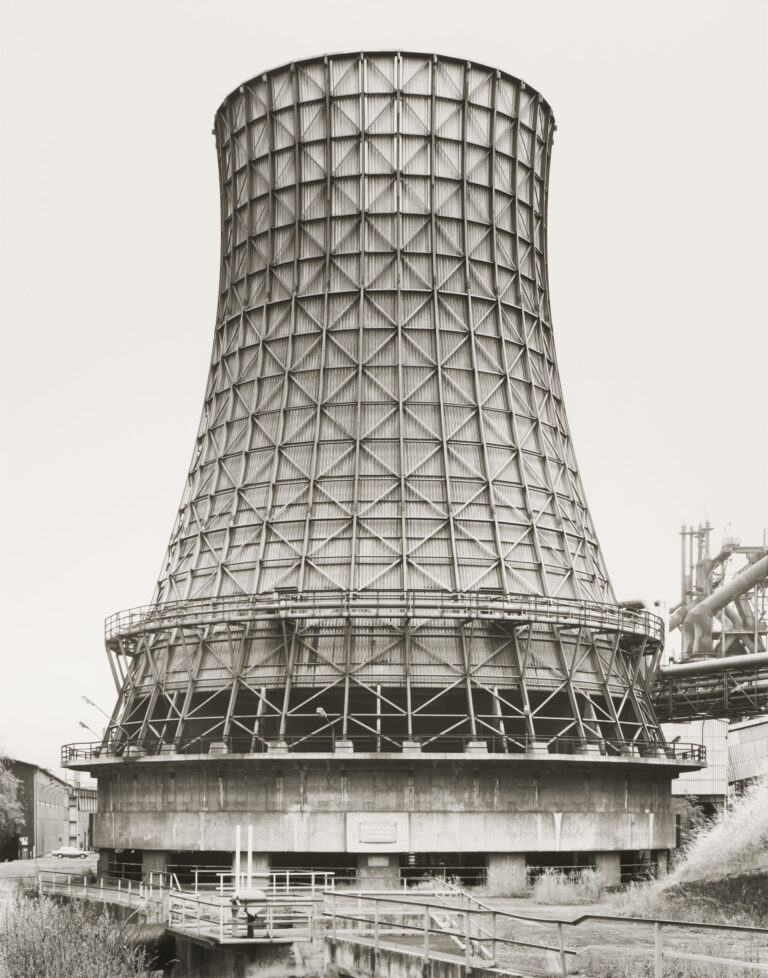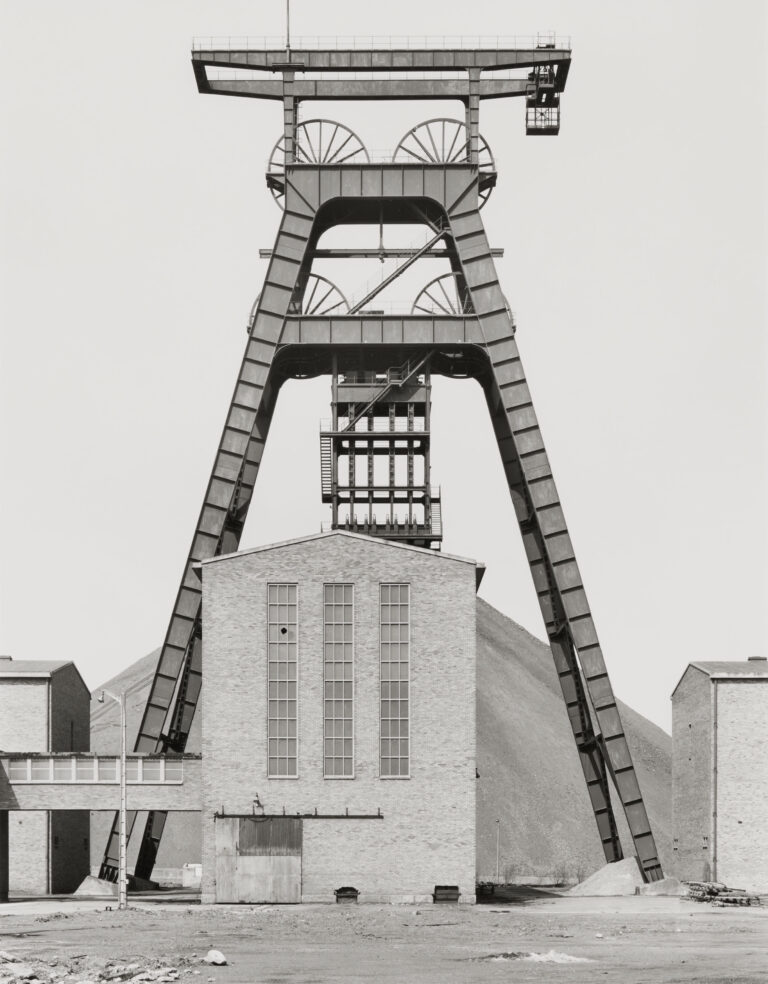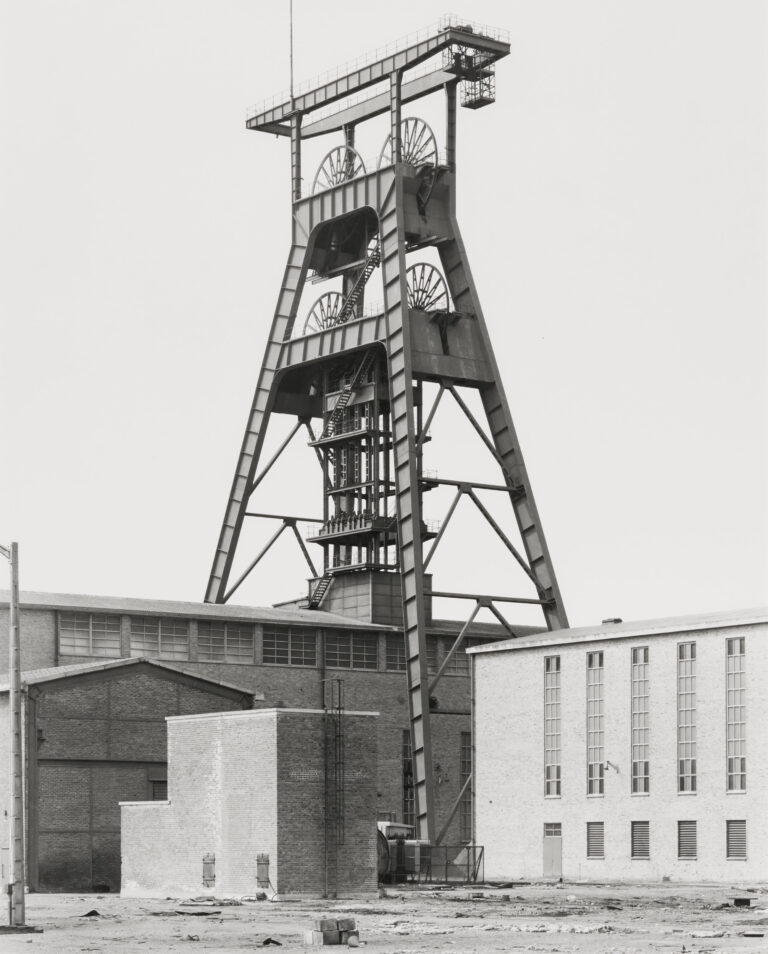 Bernd (1931–2007) and Hilla Becher (1934–2015) lived and worked in Düsseldorf. Selected solo exhibitions include The Metropolitan Museum of Art, New York (2022), which traveled to San Francisco Museum of Modern Art (2022), National Museum Cardiff, Wales (2019), Josef Albers Museum, Quadrat Bottrop (2018), Photographic Collection/SK Stiftung Kultur, Cologne (2016, 2013, 2010, 2006), Nationalgalerie Hamburger Bahnhof, Berlin (2005), Centre Georges Pompidou, Paris (2004), K21 Kunstsammlung Nordrhein-Westfalen, Düsseldorf (2003) and 44th Venice Biennale (1990). Group exhibitions include Barbican Art Gallery, London (2014), Pinakothek der Moderne, Munich (2014, 2004), Museum of Modern Art, New York (2013), Guggenheim Museum, New York (2010), Nationalgalerie Hamburger Bahnhof, Berlin (2008), The National Museum of Modern Art, Tokyo (2005), UCLA Hammer Museum, Los Angeles (2004), Tate Modern, London (2004, 2003) and Documenta XI, VII, VI and V, Kassel (2002, 1982, 1977, 1972).