Louise Lawler
LIGHTS OFF, AFTER HOURS, IN THE DARK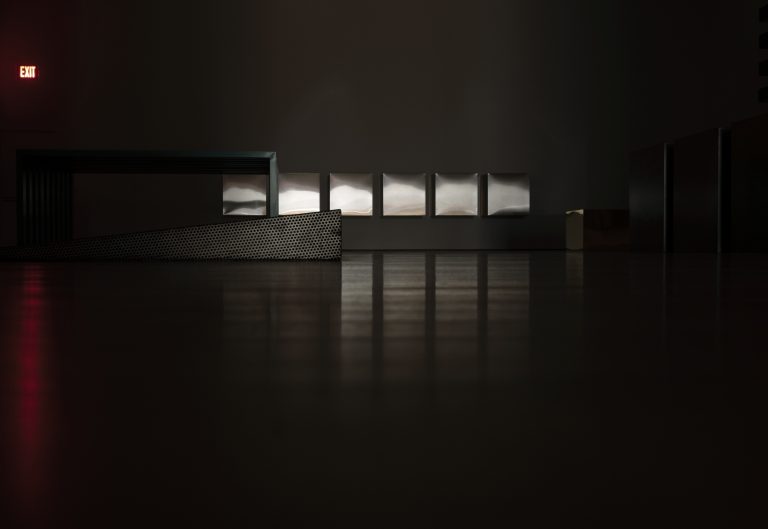 Monika Sprüth and Philomene Magers are delighted to present an exhibition of new work by Louise Lawler in Berlin. LIGHTS OFF, AFTER HOURS, IN THE DARK continues Sprüth Magers's more than three-decade collaboration with the artist.
Photographs of artwork created by other artists have been the subject matter of Lawler's oeuvre since the late 1970s. The artist's practice involves complex photographic investigations of often overlooked or tacitly aesthetic forms of art experiences in museums, collections, auction houses, or storage depots. Lawler's work analyzes the conditions of exhibiting and the fate of objects, the "life" of the photographed artworks. It shows how their meaning changes with respective environments and forms of presentation, and documents the market's growing influence on developments in the art system. In contrast to classical institutional critique, the artist withholds judgment in her work, leaving it open to ambiguity.
Lawler's latest body of work focuses on Donald Judd's sculptures as they appear in the 2020/21 exhibition Judd at the Museum of Modern Art in New York—one of the largest-ever retrospectives of the late American minimalist artist's work. These photographs were taken over the course of two nights: after visiting hours, as the exhibition's title suggests, without artificial light, in the dark. They mark a logical, consequential new development in Lawler's work, but also open it to a new level of interpretation. This is the first time that Lawler has shown the "life" of art objects in the dark, that is, when their reception is not only institutionally prohibited but also limited, almost precluded by the pure physical conditions of the space. Judd's iconic work is restaged in an aesthetic of shadow that imbues with a particular, almost meditative calm.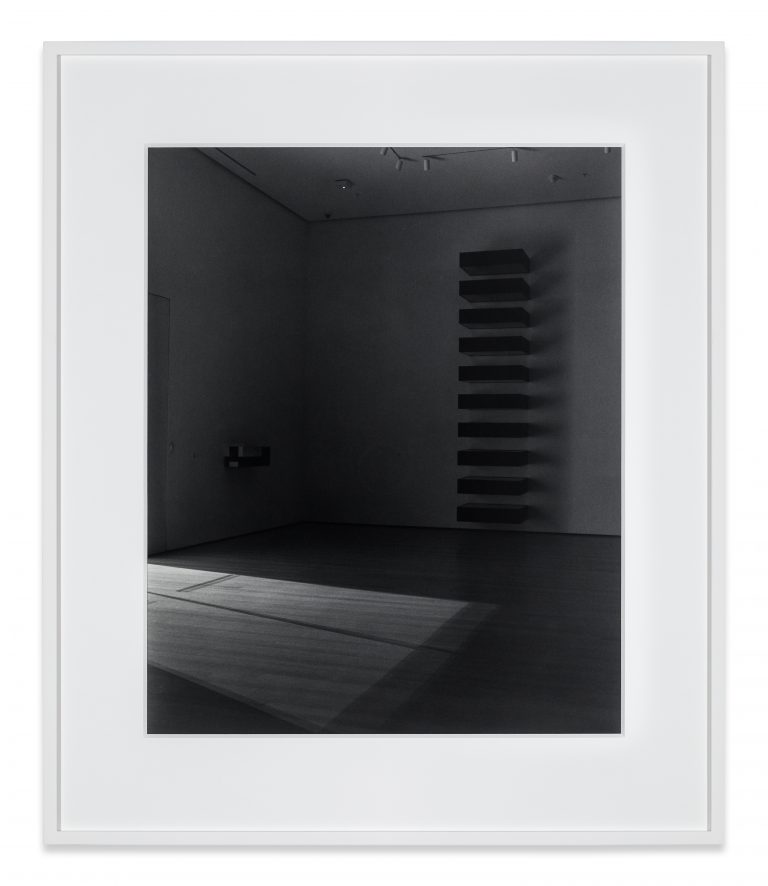 Only viewers very familiar with Judd's work could make out the immaculate shapes of his familiar "boxes," "stacks," "progressions," "bullnoses," or "channel pieces" at first glance. Many photographs show only their surfaces in various degrees of darkness. In some instances—Untitled (Brass and Blue), for example—it is the faint reddish light of an "EXIT" sign that allows a glimpse of the photographed sculptures. Other images, such as Untitled (Reflection) and Untitled (Sfumato), show ambient light reflected on the works' anodized aluminum surfaces, creating the impression of a sunset. But it can also happen that a viewer finds themselves confronted only with a disorienting range of dark, abstract-seeming shades, as in Untitled (First Night), for example. The longer one looks at Lawler's exceptionally large-scale works, the stronger the spell they cast. The experience of them is immersive, triggering eye reactions similar to those we know from dark nights and unlit rooms: the pupil, retina, optic nerve and brain re-adjust to the image's new lighting conditions to allow us to see better and more, make out smaller and finer details, perceive the works with growing clarity. In a sense, these photographs—created in the museum's nocturnal hours—prompt a kind of night vision, an adaption of the eye to the dark. They succeed in nothing less than transforming the viewer's visual perception.
Even beyond their visual quality, Lawler's images are characterized by a striking aesthetic density. The aluminium plates on which they are printed give the photographs themselves a sculptural quality. Their materiality mirrors Judd's works in that regard. Viewers stand confronted with a sober, yet almost entrancing beauty, one that draws focus to the smallest details and subtlest shifts in perception. The captured shades and hues of night have an abstract poetry all their own—broad, almost painterly graduations of dim and shadow. It is a poetry that not only makes palpable the emptiness of the exhibition spaces at night, it also lends Donald Judd's depicted sculptures a striking new aura. We literally see them in a new light. Lawler strikes an astonishing balance here: she simultaneously lifts the veil on the nocturnal museum and keeps its mystery intact.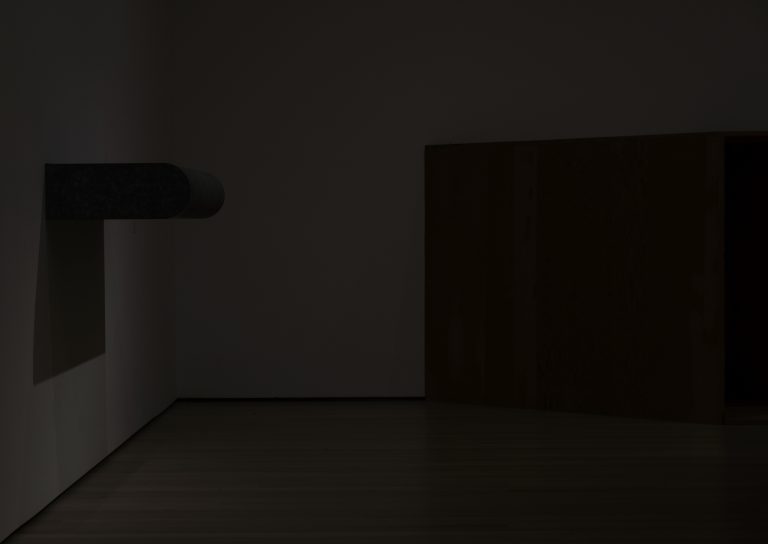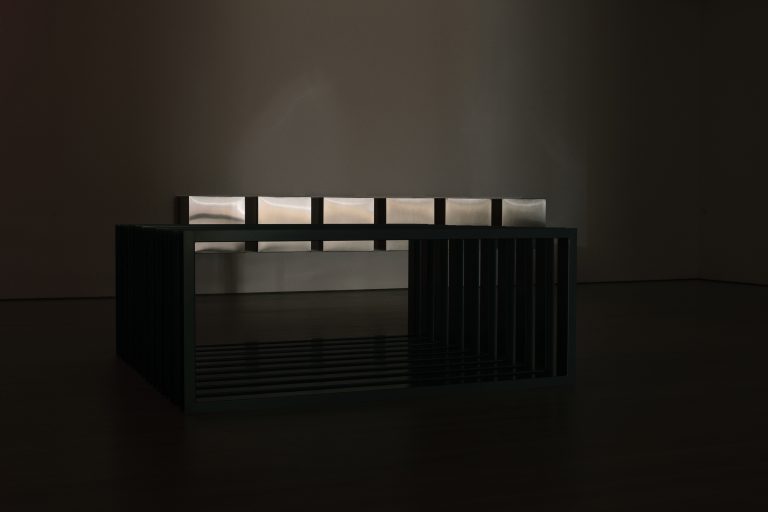 Louise Lawler (*1947, Bronxville, New York) lives and works in Brooklyn, New York. Selected solo exhibitions include Andy in Chicago, Art Institute of Chicago, Chicago (2019), She's Here, Sammlung Verbund, Vienna (2018), WHY PICTURES NOW, MoMA, New York (2017), Adjusted, Museum Ludwig, Cologne (2013), (Selected). Louise Lawler, Albertinum, Dresden (2012), Twice Untitled and Other Pictures (looking back), Wexner Center for the Arts, Columbus, Ohio (2006), In and Out of Place: Louise Lawler and Andy Warhol, Dia:Beacon, New York (2005), and Louise Lawler and Others, Museum for  Gegenwartskunst, Basel (2004). Selected group exhibitions include Fondazione Prada, Venice (2021), Metropolitan Museum of Art, New York (2020), Museum Brandhorst, Munich (2020, 2017, 2016), Walker Art Center, Minneapolis (2019, 2016, 2012, 2009, 2003), Institute of Contemporary Art, Boston (2006, 2004, 1991, 1988), MoMA, New York (2019, 2010, 1999), MoMA PS1, New York (2019, 2015) MUMOK, Vienna (2015, 2011), Hammer Museum, Los Angeles (2014, 2003) and the Whitney Museum, New York (2013, 2002, 2001, 2000), which additionally featured the artist in its 1991, 2000, and 2008 biennials.
This exhibition is supported by Stiftung Kunstfonds as part of their NEUSTART KULTUR program.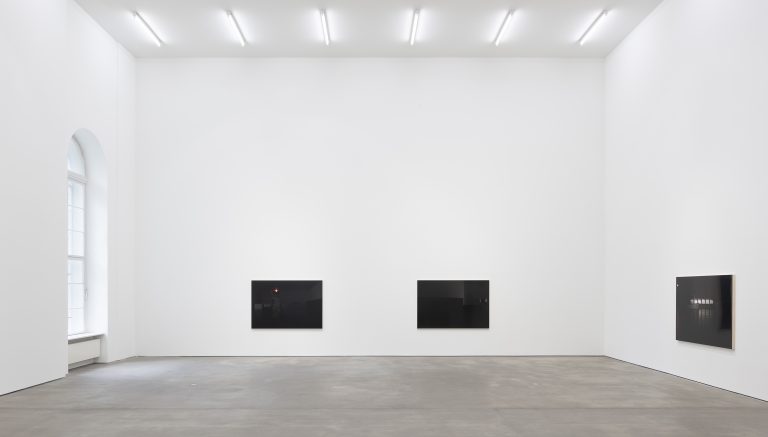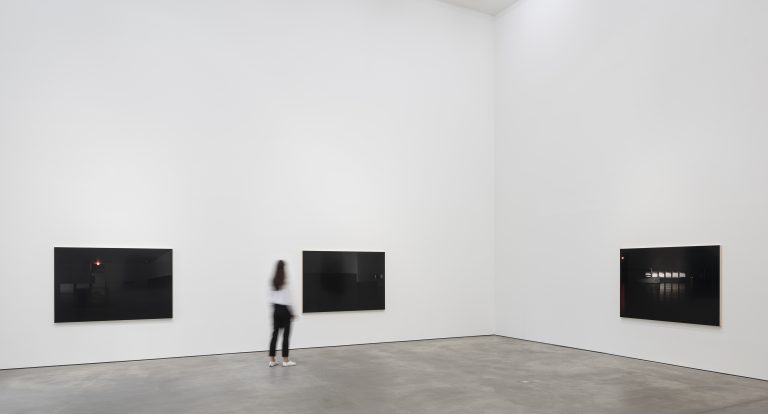 Andro Wekua
It Seems Like That
Monika Sprüth and Philomene Magers are pleased to present a solo exhibition of new paintings by Andro Wekua. This new body of work builds on elements of his painting practice, which frequently oscillates between figuration and abstraction, with a more pared-down visual language than is typical for the artist. Wekua's works conjure images, associations, and memories that defy straightforward interpretation.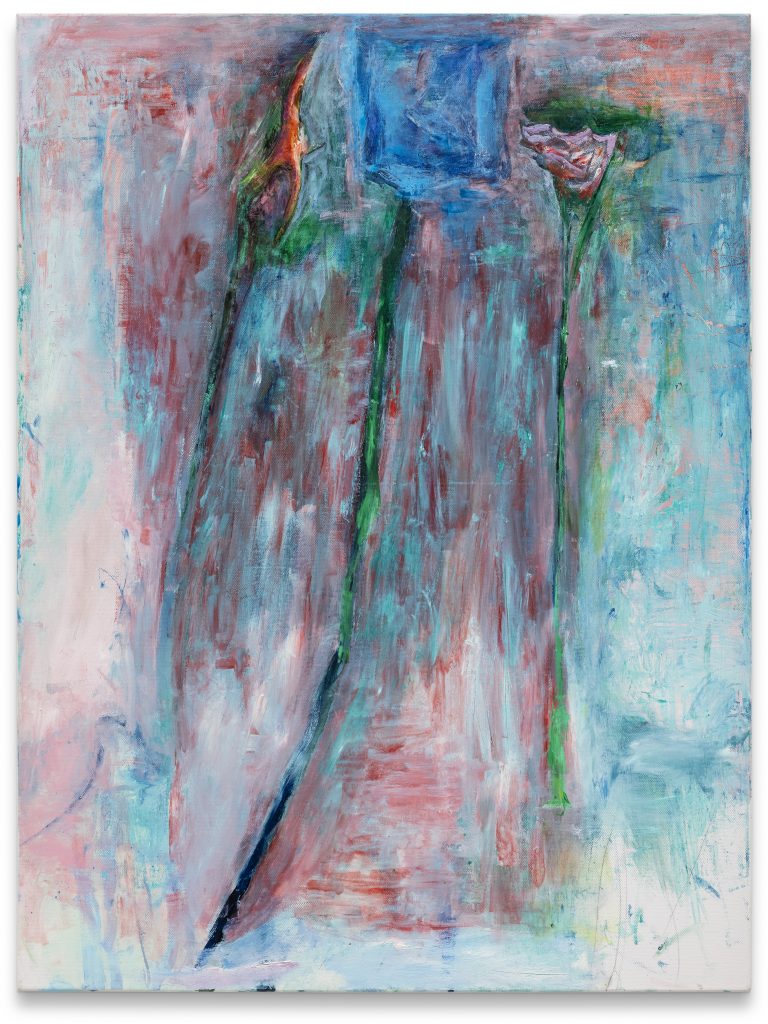 Known for his dense, multilayered paintings and collages, Wekua's It Seems Like That (2021) is striking in its comparatively lean imagery, though both its motif and subtle formal language echo his earlier mannequin figures as well. At the center of an otherwise empty canvas is a figure painted with a single, sketchily-rendered blue line. It leans on a balustrade indicated in pencil and yet also appears strangely afloat in the picture plane, its posture testing the limits of what is physically possible. The slightly mannerist proportions of the figure's limbs are typical Wekua; its body refuses any clear gender classification. Heightening this impression of androgyny is the figure's cropped hairstyle: although the definitive line indicates chin-length hair, whispers of blue hint that it might be longer. The figure's vague, unfocused gaze seems momentarily directed at the viewer until a closer look reveals its eyes to be looking in different directions.
june berlin (2021) finds the artist taking up a classic painting motif—still life with flowers—and fragmenting it with his typical, expressive brushstrokes. Highlighted against the broader canvas is a towering blue rose, flanked by two smaller, reddish flowers. The background undulates in flickering shades of soft pink, blue and pencil strokes. Though the rose is a very loaded symbol in many cultures, its significance is downplayed here; instead the work explores painting in itself. Attesting to this are the other paintings featured in the exhibition, which can be read as landscapes concealed beneath flat layers of richly-hued paint and distinct, gestural fields of color.
Many of Wekua's works have a dream-like quality. His associative tapestry of motifs and moods, personal memories and cultural histories evinces a play with the unknown and sublime. Boundaries between naturalness and artifice dissolve, as do those between past and present, impression and feeling. Hints at a narrative remain elusive, challenging any presumed specificity. Thus the artist's practice exposes not only the inherent impermanence of any kind of representation, but also that of perception itself.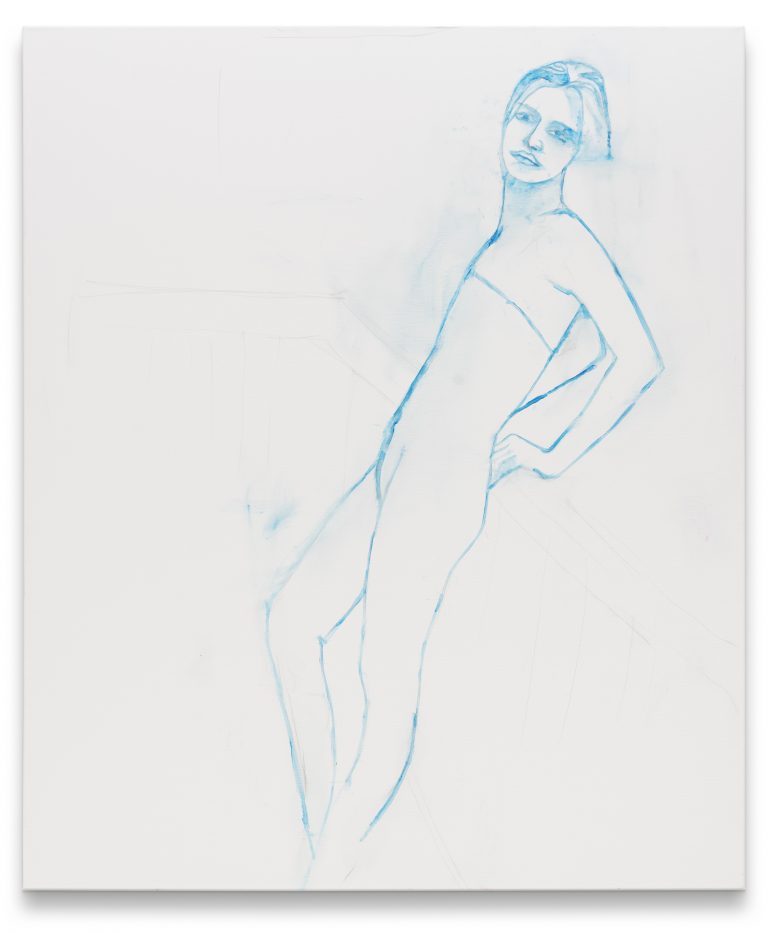 Andro Wekua (*1977, Sukhumi, Georgia) lives and works in Berlin. Selected solo exhibitions include those at Kunsthalle Zürich and Garage Museum of Contemporary Art, Moscow (both 2018); Kölnischer Kunstverein, Cologne (2016); Benaki Museum, Athens (2014); Kunsthalle Wien, Vienna; Kunsthalle Friedericianum, Kassel; and Castello di Rivoli, Turin (all 2011); Wiels, Brussels; and Museion Bolzano (both 2010); Museum Bojmans van Beuningen, Rotterdam (2007) and Kunst Museum Winterthur (2006). Selected group exhibitions include those at Haus der Kunst, Munich (2019); Fondation Vincent van Gogh, Arles; Albertina Museum, Vienna (both 2018); Museum of Contemporary Art, Cleveland (2016); High-Line Art, New York (2015); Pinakothek der Moderne and Brandhorst Museum, Munich (2015); Palais de Tokyo, Paris (2014); Centre d'Art Contemporain, Geneva (2013); New Museum, New York and the 54th Venice Biennale (both 2011); Kunsthaus Zürich (2008); Carnegie International, Pittsburgh (2008); Centre Pompidou, Paris (2006) and the 4th Berlin Biennale, Berlin (2004).
Henni Alftan*
Night-time
Monika Sprüth and Philomene Magers are pleased to present a solo exhibition by Henni Alftan as part of this year's Gallery Weekend *Discoveries. Titled Night-time, the Sprüth Magers Window presentation features ten new works by the Paris-based artist. This exhibition format is visible from the street and is particularly effective after dark, when the wood-paneled walls of the intimate-looking space are bathed in a warm light that fuses reality with the world of Alftan's pictures.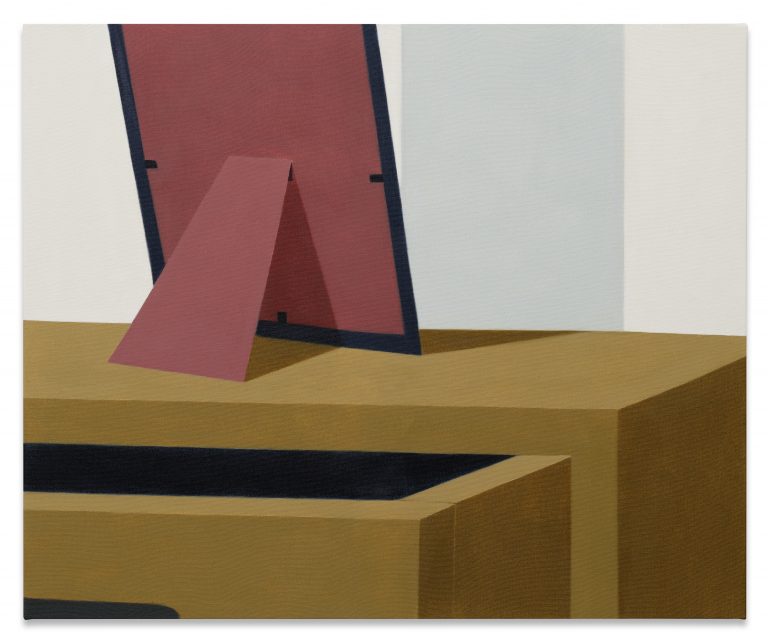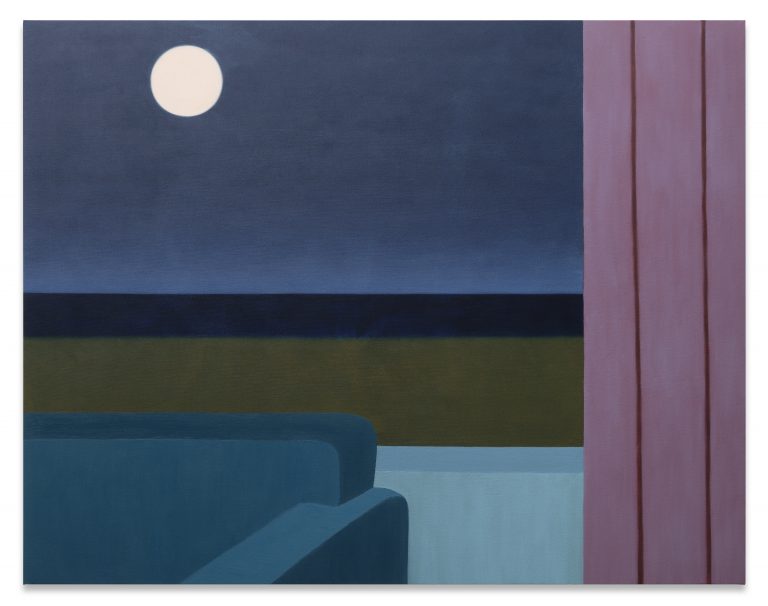 Alftan's figurative paintings negotiate the relationship between medium and image, employing a subtle palette and flat rendering style to transform their everyday subject matter from object to motif. Her pared-down compositions connote a stillness that oscillates between monotony and anticipation.
As a painter Alftan is keenly aware of the long tradition of the medium, and her work deals freely in art-historical and pop-cultural references. The visual language and atmosphere of suspense cinema inspired her to leave the audience in a state of uncertainty. Quite often she shows that there is something you cannot see. 
Imagery in Alftan's paintings—the wristwatch in 5:15 (2021), the broken glasses in Broken Pair (2021), the digital alarm clock that reads 00:01 in After Midnight (2021)—often comes across as familiar, as if one has seen it before. A focus on commonplace, supposedly mundane objects in a way that completely eliminates context gives the paintings a somewhat unsettling quality: though immediately recognizable, their significance remains a mystery. In Nightstand (2021), this enigmatic withholding of supposed missing information happens on a number of levels at once: In a dark room we see a picture frame on a nightstand, its top drawer slightly ajar. Yet all we see of the frame is its image from the back, the contour of its shadow on the wall.
An instinctual need to derive meaning from images, to draw connections between them, can make it tempting to infer narratives from the paintings. And yet the scenes and objects have no immanent context, as they do not recreate real scenes. Like Alftan's art practice, the works absorb their immediate surroundings. She herself is an observer, "It's my way of existing." The objects these paintings render—the information Alftan chooses to include or omit—encourage contemplation of the everyday. The paintings themselves invite viewers to share the artist's perspective, to immerse themselves in her way of looking at the world.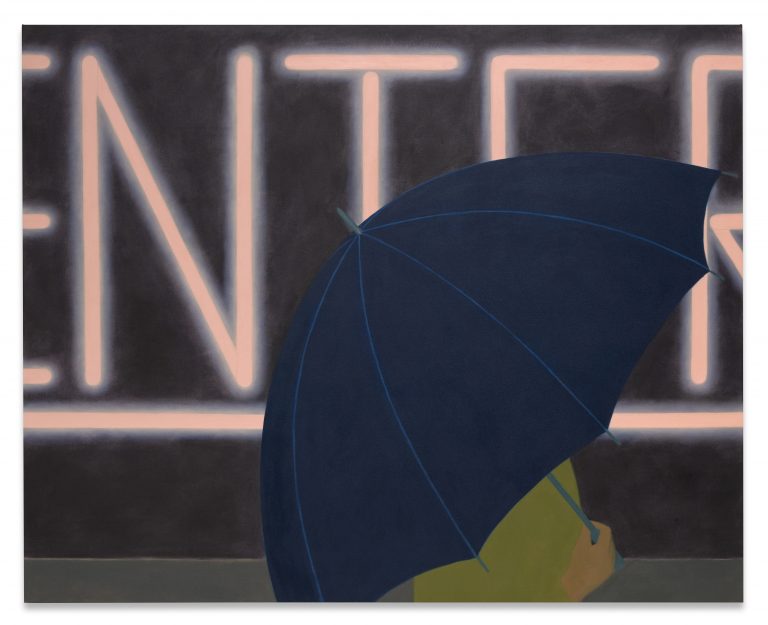 Henni Alftan (*1979, Helsinki) lives and works in Paris. Institutional group exhibitions include those at ENSA Limoges, École Nationale Supérieur d'Art (2020); Kuntsi Museum of Modern Art, Vaasa (2018); Hämeenlinna Art Museum, Finland and Musée des Beaux-Arts de Brest (both 2017) and Amos Anderson Art Museum (2015). Alftan's works are included in the collections of the Helsinki Art Museum; Amos Rex, Helsinki; Institute of Contemporary Art, Miami; Hammer Museum, Los Angeles; Dallas Museum of Art, EMMA Espoo Museum of Modern Art, Finland and the Kuntsi Museum of Modern Art, Vaasa.