KW on location:
Slavs and Tatars' Pickle Bar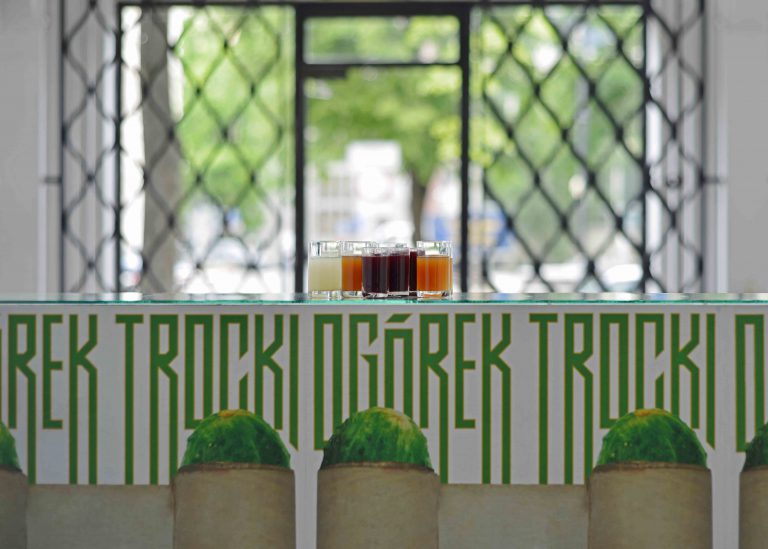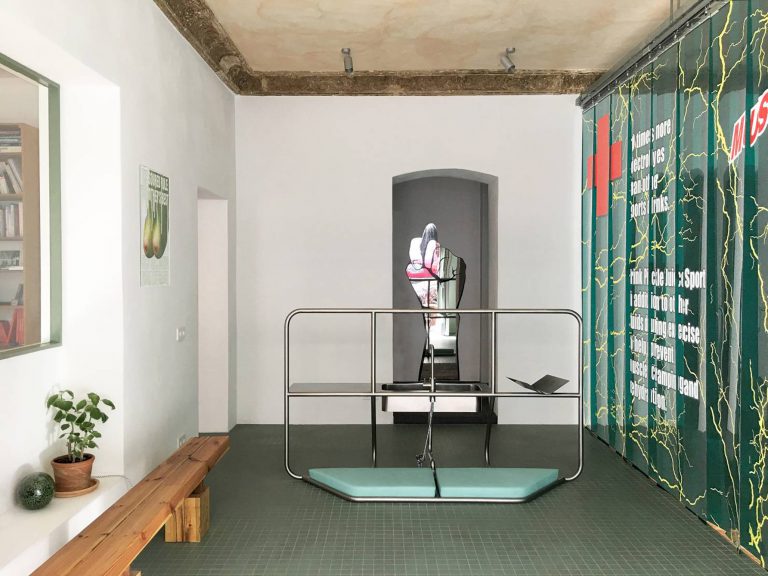 Pickle Bar is Slavs and Tatars' latest initiative to extend their Eurasian platform to the greater public outside the confines of the traditional institution. Situated steps away from the collective's studio and recently-launched residency program, the Pickle Bar invites other artists, thinkers, writers, and researchers to explore the limits of ideologies and the edges of belief systems within a sour, if not salty, setting. Moabit's condensed diversity – with micro-communities of Lebanese Shi'a, west African, Turkish, and Eastern European (largely Ukrainian, Polish, and Russian) – is distinct in Berlin and the public program of the Pickle Bar will both engage with and reflect this heterogeneity.
During Gallery Weekend Berlin, Slavs and Tatars will launch Pickle Bar in collaboration with KW Institute for Contemporary Art. A Slavic take on the aperitivo bar, Pickle Bar will be a site for the exploration of loose tongues, the limits of language both as affect and discourse. Located steps away from Slavs and Tatars studio in Moabit, Pickle Bar will offer different fermented items and spirits, a doubly bubbly answer to the bourgeois staples of wines and cheeses.
The three day program will revisit the Georgian rituals of the Tamada, inviting three different artists and performers to each hold court over the course of a day. The iconic character of the Tamada is well known for toast making, oratorical flourishes, and tolerance for alcohol. Typically, the Master or Mistress of Ceremony of a Georgian meal, the Tamada weaves memory, notions of nationhood, and hospitality into liquid libations. Pickle Bar invites each artist to reconsider these and more, through drink and discourse in an intimate setting suited for our fluid times.
During the chamber drinking ritual, guests will be offered a selection of fermented drinks and bites, in addition to the sharp tongue of a Tamada guiding them through the afternoon and evening.
Artists
Selin Davasse, Shalva Nikvashvili, Ana Prvacki
Curators
Kathrin Bentele, Slavs and Tatars
Opening hours
11 September 2020, 6 pm and 8 pm, Shalva Nikvashvili
12 September 2020, 6 pm and 8 pm, Ana Prvacki
13 September 2020, 3 pm and 5 pm, Selin Davasse
Venue
Stephanstraße 11, 10559 Berlin
Admission: 10 € / person (includes drinks and bites)
Due to COVID-19 pandemic, please note that the capacity is limited to 12 visitors. Reservations are required in advance: picklebar@slavsandtatars.com