David Claerbout
Hemispheres
On occasion of the 2022 Gallery Weekend Berlin, Esther Schipper is pleased to present Hemispheres, David Claerbout's first solo exhibition with the gallery. On view will be two large-scale video projections: The Close, 2022, and Aircraft (F.A.L.), 2015-21. The title refers to the two sides of the brain, which each process information in different ways: likewise the two works presented in the exhibition have disparate themes, but represent reciprocal parts of Claerbout's practice.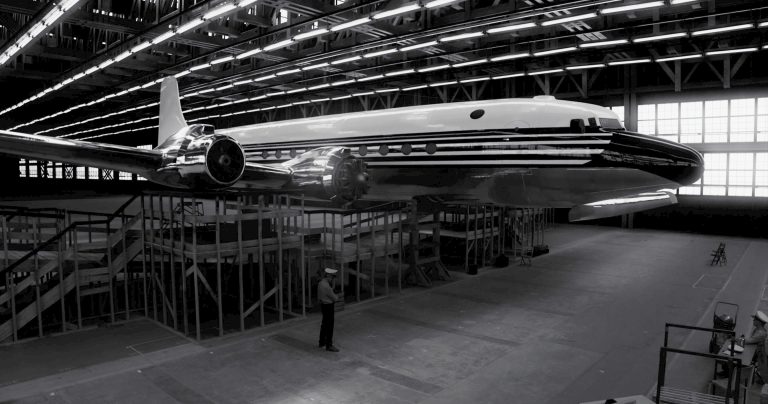 Sound is the indomitable child in the family of the senses, and in film I mostly do not allow sound. Occasionally I choose to work with generic (cheap) soundtracks on purpose. But this I can only safely produce every five years or so, and that has already caused enough healthy damage.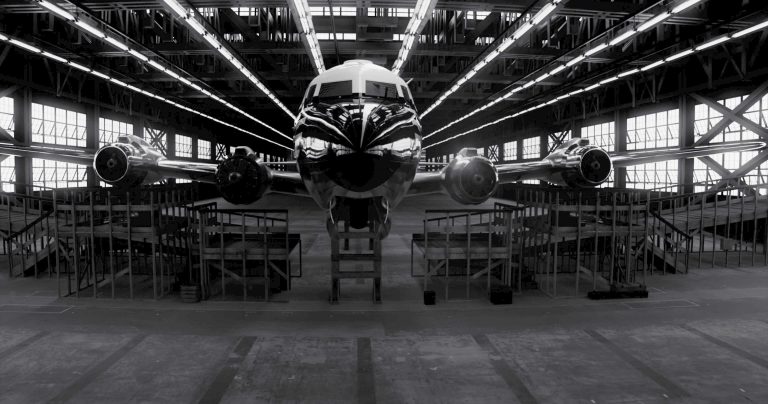 The Close – the term refers to a one-way residential street – brings together a reconstruction of amateur footage made around 1920 and a digital 3D rendering of that footage. The silent scene, which shows barefoot children in between hurried passers-by, briefly appears to get stuck during the portrayal of one of them. As the film focuses on the smaller child delivering a rare smile, the apparatus freezes again, this time for an uncomfortably long period. Imperceptibly, the ill-defined celluloid has transitioned into a highly detailed quasi-technical portrait, objectifying face, eyes and body.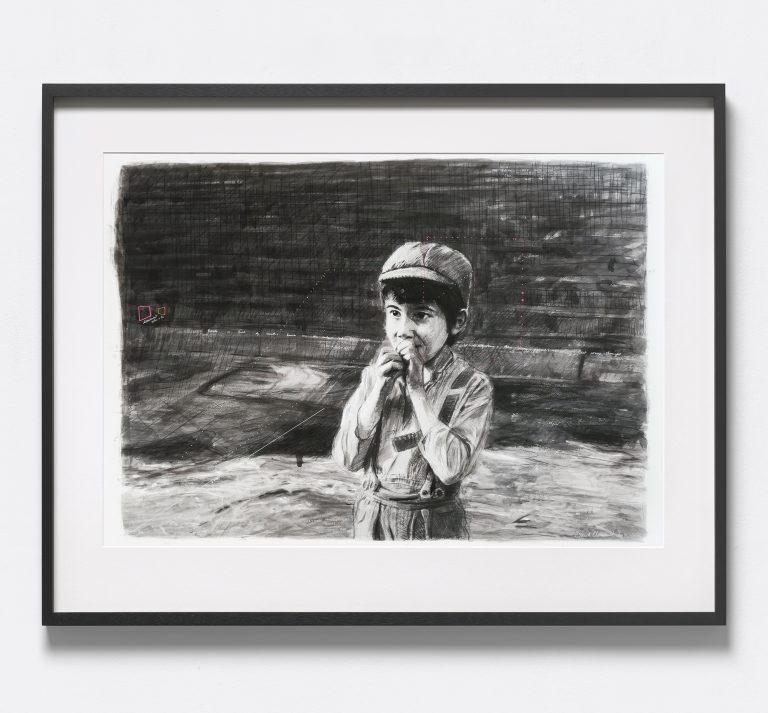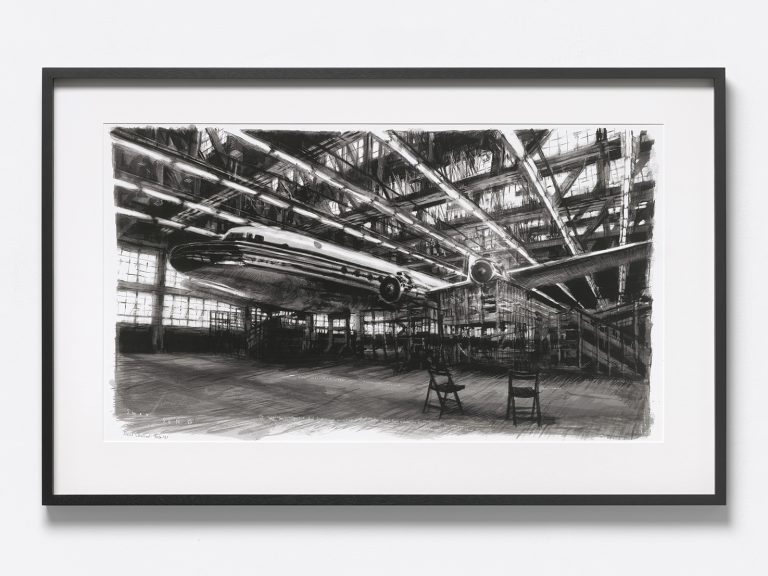 Working with synthetic images means operating in an extremely fragmented world, where masses of details pretend to be a totality, as neuropsychologist Iain McGilchrist defines it in his theory of divided attention. The synthetic image does indeed have something pathological about it, similar to the fragmented sensory world of the schizophrenic patient.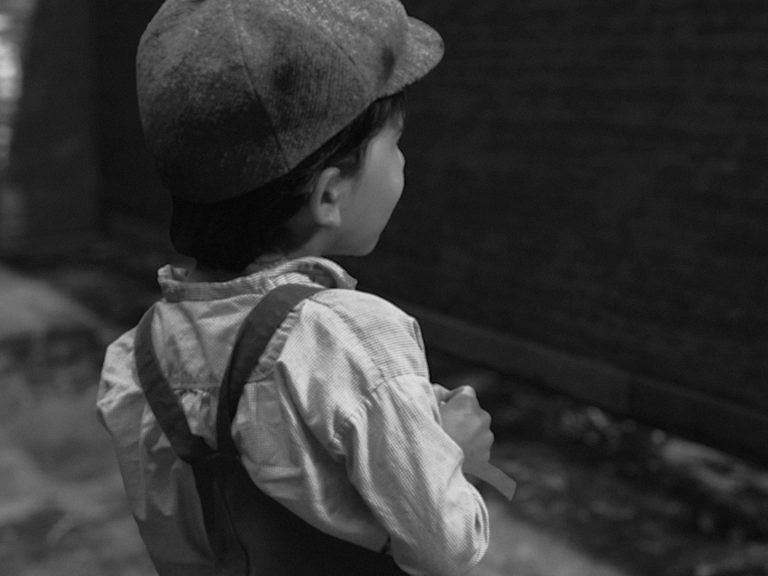 The hangar scene depicted in Aircraft (F.A.L.) is a hybrid representation that creates the illusion of a photographic reality. Recorded with a camera in an empty factory hall, the scene was created and added with the aid of an elaborate 3D model. In an attempt to rearrange the linearity of our experience of time into layers that cross each other, Aircraft (F.A.L.) features an object that looks simultaneously unfinished and redundant. In the same way, the image of the factory hall – where the future is being produced – is being interchanged with that of the museum – where the past is being made.
David Claerbout was born in 1969 in Kortrijk, Belgium. He studied at the National Academy of Fine Arts in Antwerp and at the Rijksakademie of Visual Arts in Amsterdam. He lives and works in Antwerp and Berlin.