Matthias Groebel
the rhythms of reception
In Groebel's work, there is a dimension of psychic dream work at play. He has long been interested in the dark corners of satellite television, in frequencies that hardly anyone knows about, in the most obscure programs from the smallest stations and whatever else is beaming around.
Andreas Selg, The Images-Sweep, 2021
The foundation for the paintings of Matthias Groebel is an electro-technical device developed by the artist himself. By means of a digitally operated airbrush it allowed him to transform television images, transmitted via satellite, into paintings on canvas.  Since the early 1990s, this has acted for him as a filter in the media stream.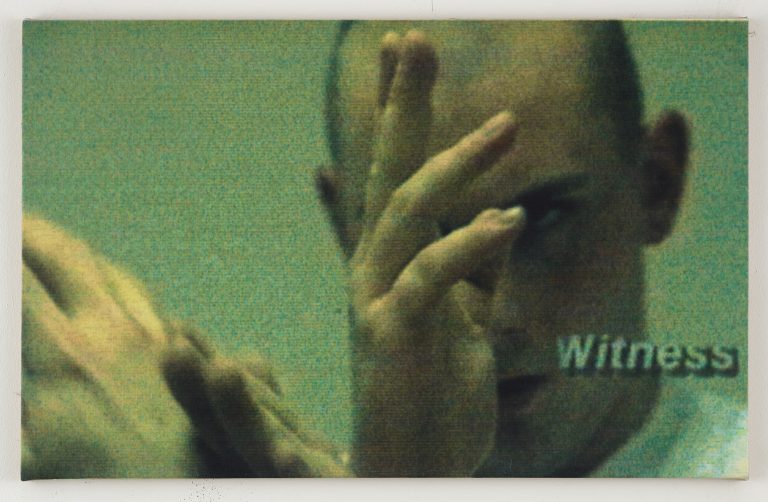 The excerpts chosen from the broadcast material did not follow any particular principle. Rather, they are the result of a sifting through hours of broadcasting time captured on videotape, from which a selection of concise moments of the early phase of the then still wild and hardly regulated private television program was intuitively made. 
Electronics provides the structural framework for a creative process at the end of which is painting. Groebel's concept of art is just as close or distant to technology as it is to painting.
Friedemann Malsch, Body as a staged condition – The Paintings of Matthias Groebel, 1994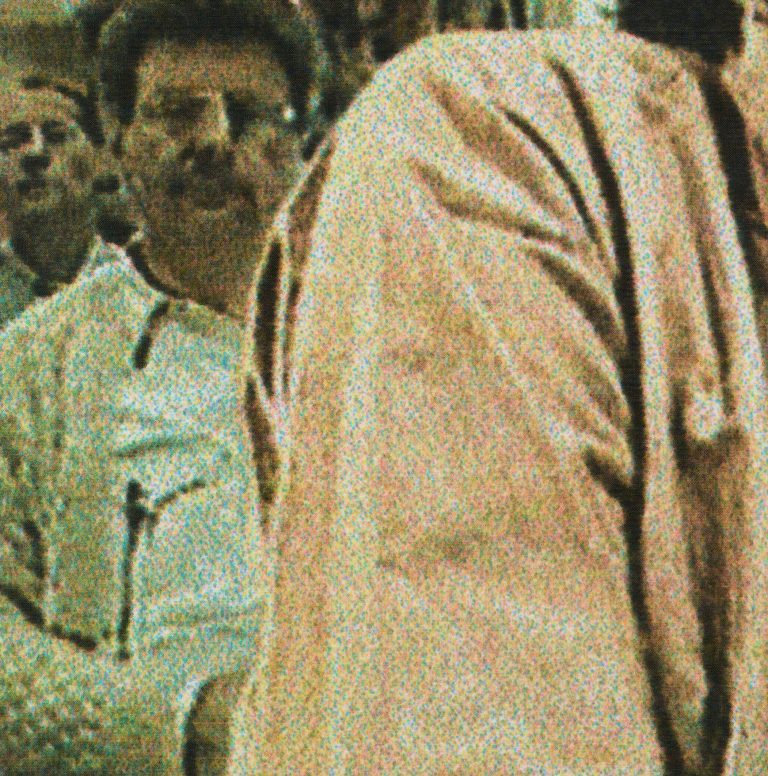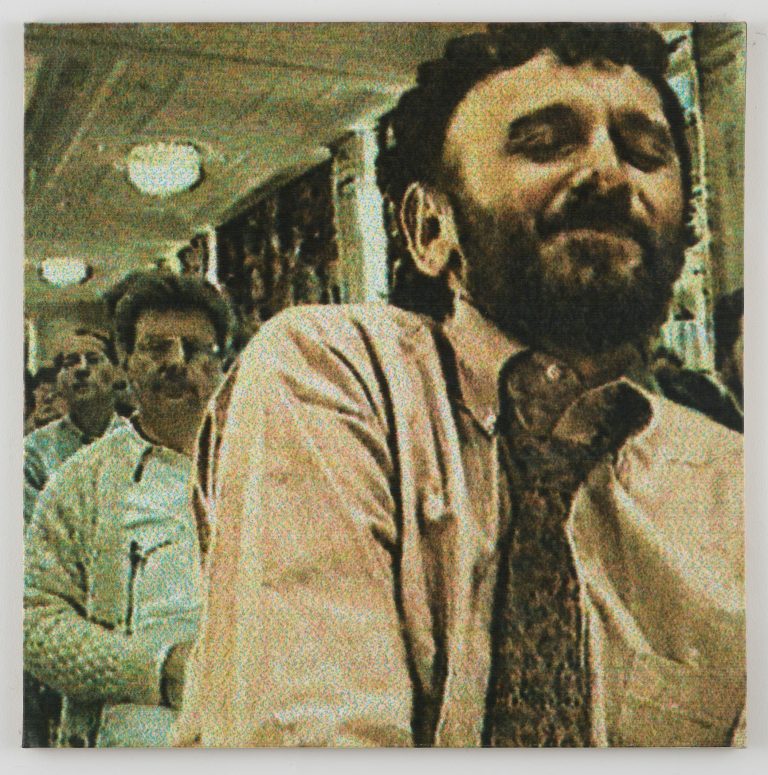 The result is a painterly fixation of moments in a never-ending stream of images, an accumulation of gestures, hints, glances, and situations full of ambiguities. The capturing of figures torn from the moment, previously objectified by television cameras, has the effect of a subconscious inherent in the medium, now made visible. Groebel's works are an accumulation of allusions, permeated by pictorial wit, erotic tensions, and grotesque exaggerations. At some points, the artist also intervenes in the broadcast material in a barely comprehensible way; images are recombined with text fragments, visual material overlaps, and new characters and narratives emerge.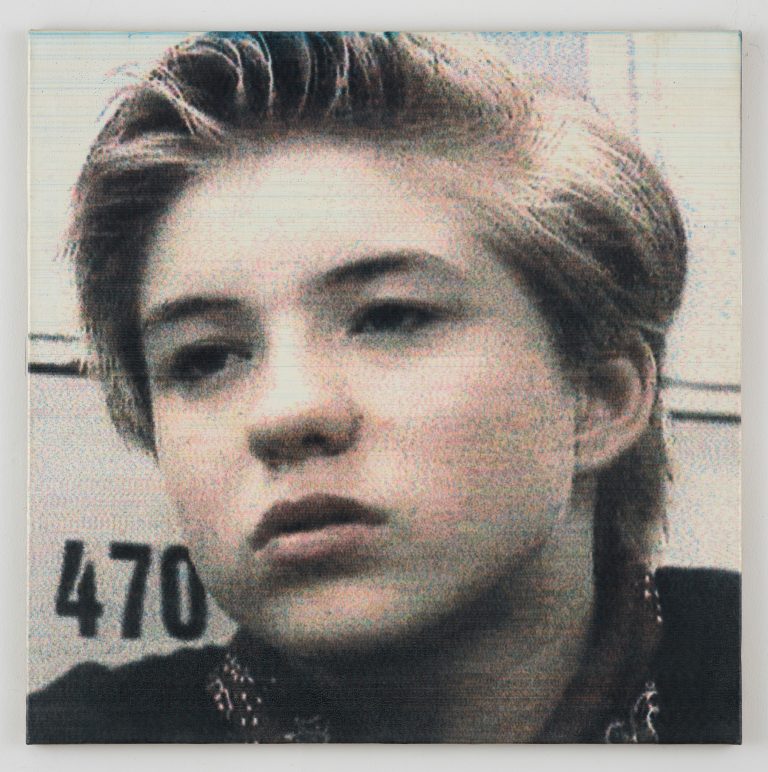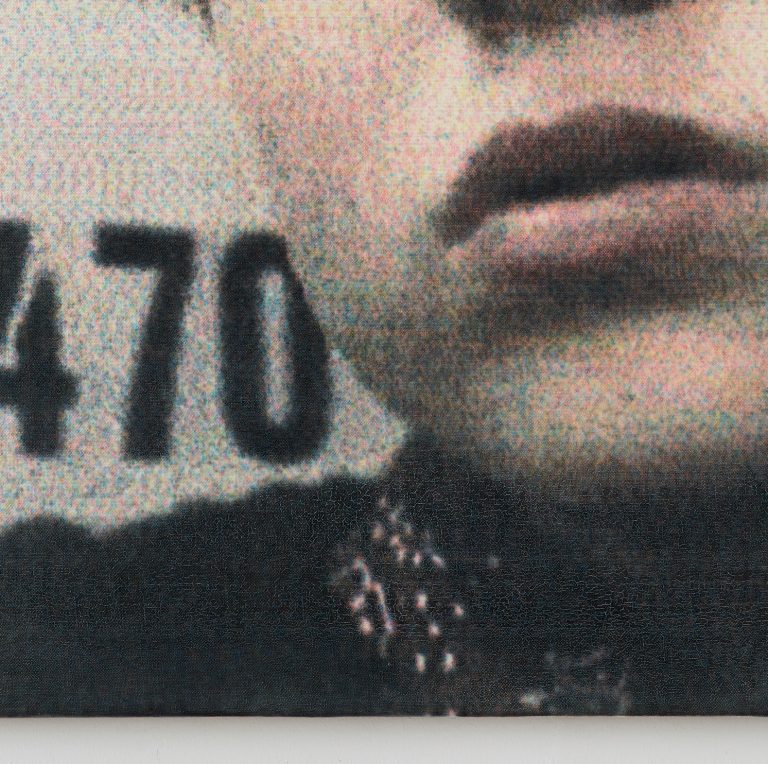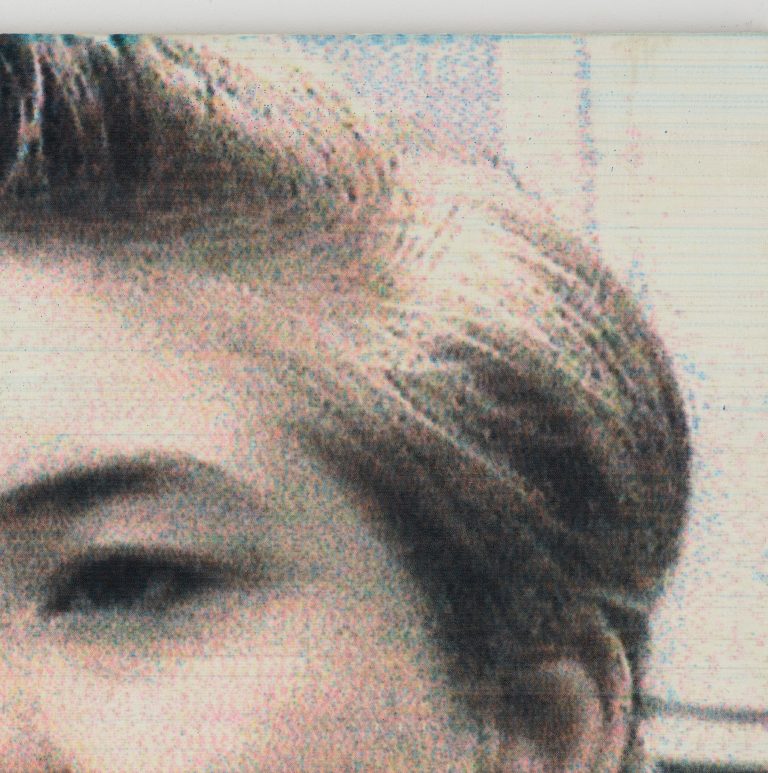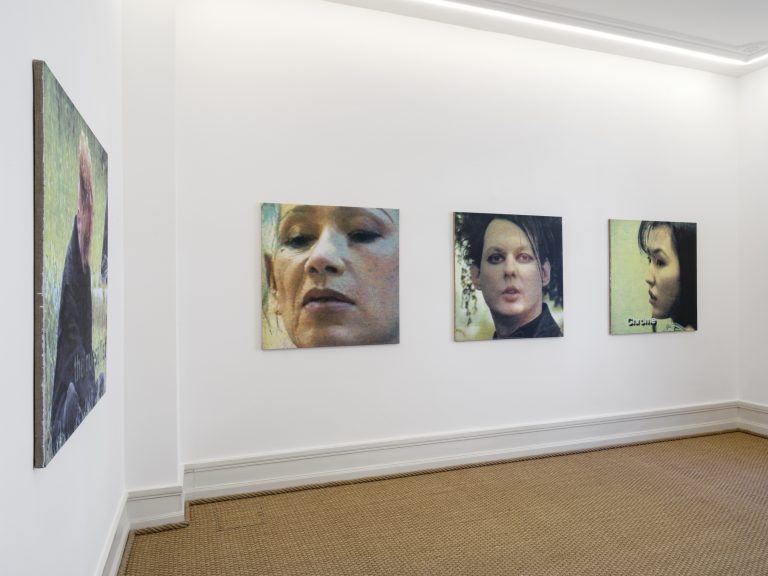 The strength of Matthias Groebel's paintings is that they isolate what one has unconsciously absorbed into one's consciousness, making it possible to analyse it. Passivity is changed to activity. When confronted with Matthias Groebel's paintings, absent-minded viewers of TV images become attentive examinators of images and their own behaviour as viewers.  
Barbara Hess, The Examinator, 1997
The video work Trusted Faces, 1995 (2022 refurbished version), also shown in the exhibition, shows the morph of some of his 'portraits' that also exist on canvas. Using a very early variant of this now ubiquitous software technique, the image information is gradually changed from one to the next. The result is a constantly changing portrait in flux, to which no clear characteristics of essence or gender can be assigned.