Nathan Peter
Surface Memory
Gallery Openings—15 Sep 2023, 6 to 9 PM
In his fourth solo exhibition at PSM, Surface Memory, Nathan Peter explores the link between the material reality of painting, a reality anchored in tangible objects, and the immateriality of memory. But how do we navigate our environment when these objects are stripped back to their composite parts? When a painting is stripped to the gesso layer or even to the stretcher itself, our minds, using memories, try to recompose a familiar framework of visual cues that can be recognised. It is this process of immaterial reconstruction of a vacuum that the artist exposes through his work.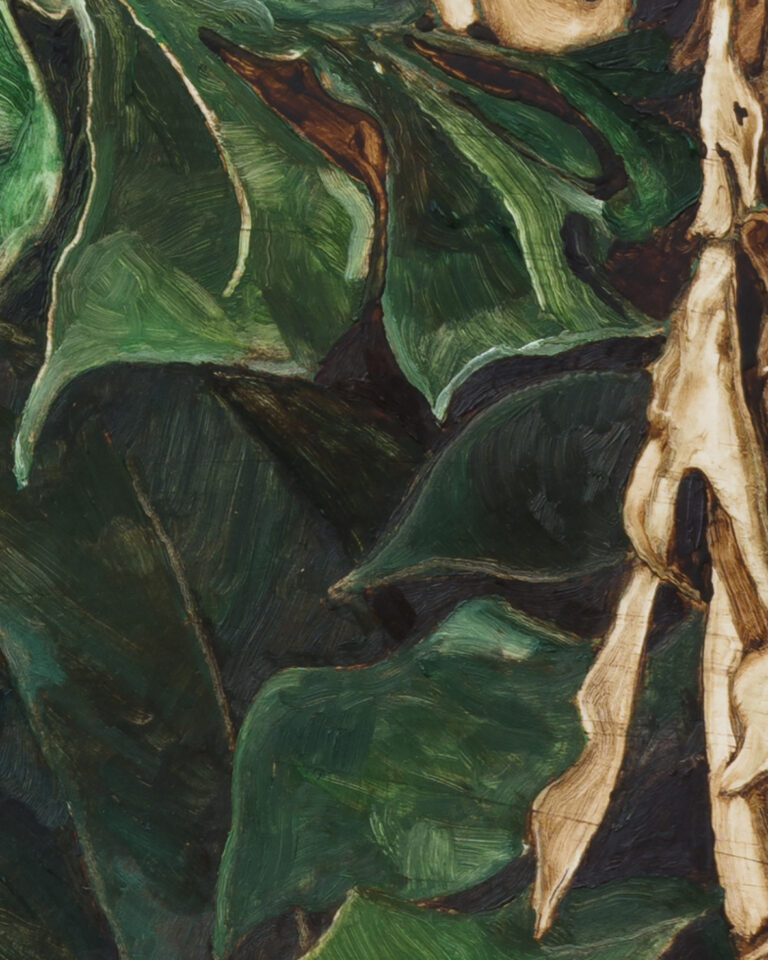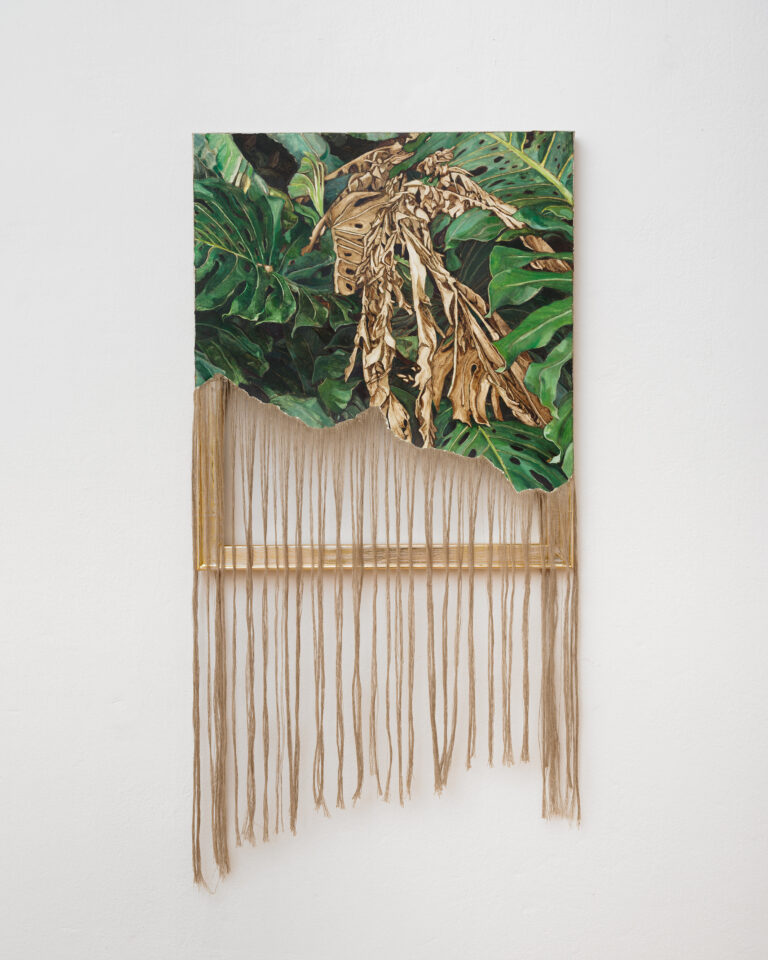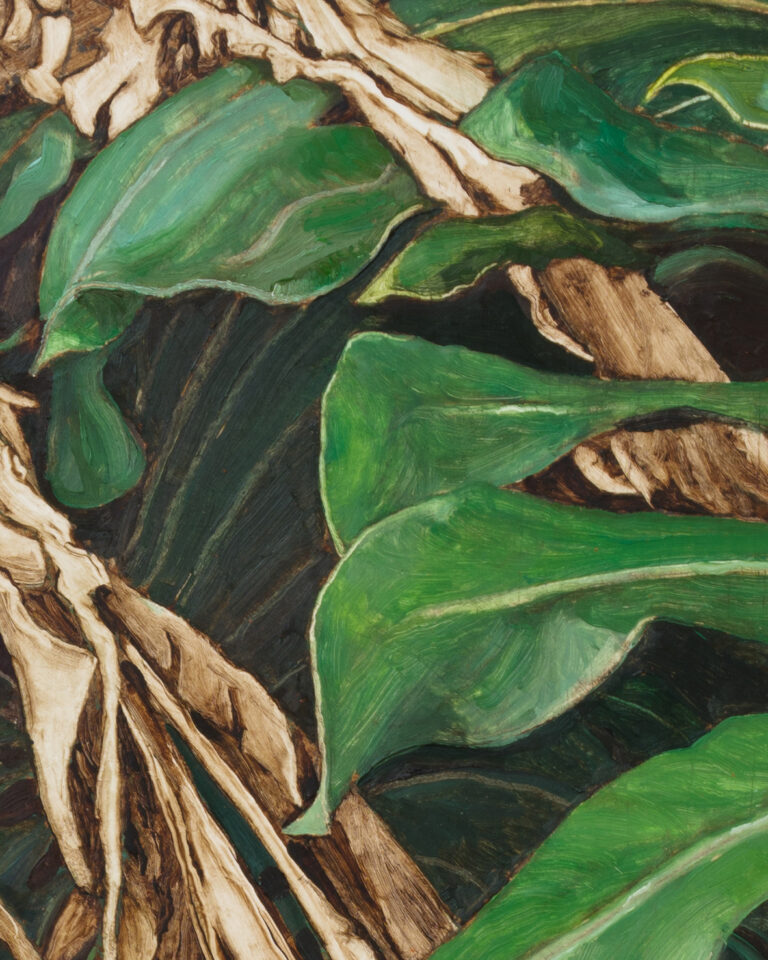 Building on techniques he explored in the past, Peter pushes the formal qualities of paintings. Not only is the subject matter at the centre of a jostling between life and decay, so is the canvas itself which remains partly intact on the stretcher and is partly unravelled. This is not a process of destruction, but a methodical dissection trying to distil an underlying essence. This essence might convey promise as reductive methods allow the dense foliage to leap from the decay represented by the bitumen. Or even yet, the memorial link with a baroque frame introduced by the peering golden stretched. What is clear is that for the artist none of these processes are finite: the physical world is always in flux, regenerating and decomposing, at once rooted in the tangible world, but also resurfacing as an immaterial memory at the same time.
Nathan Peter (b. in 1978 in Minneapolis, USA) lives and works in Berlin. He studied painting at the Rhode Island School of Design, during which he engaged in a year-long Honors Program in Rome, Italy. Examining pictorial aspects between various stylistic ages and the intersections that have remained active over the centuries, Peter's fascination has guided his practice towards an environmental analysis of painting. He focuses on the spatial, physical, and luminous aspects of the medium, as well as the intricate cascade of folds, both pictorically and tangibly. His works translate themes of ephemerality through a reductive way of painting by erasing, dissecting, unravelling, or grinding away instead of adding to create something new. Peter's works have been exhibited internationally at galleries and institutions including PSM in Berlin, DE (2020); The Boros Foundation in Berlin, DE (2020); Travesia Quatro in Madrid, ES and Guadalajara, MX; and the Denver Art Museum, USA (2013).