Gallery portrait
Soy Capitán
by Beate Scheder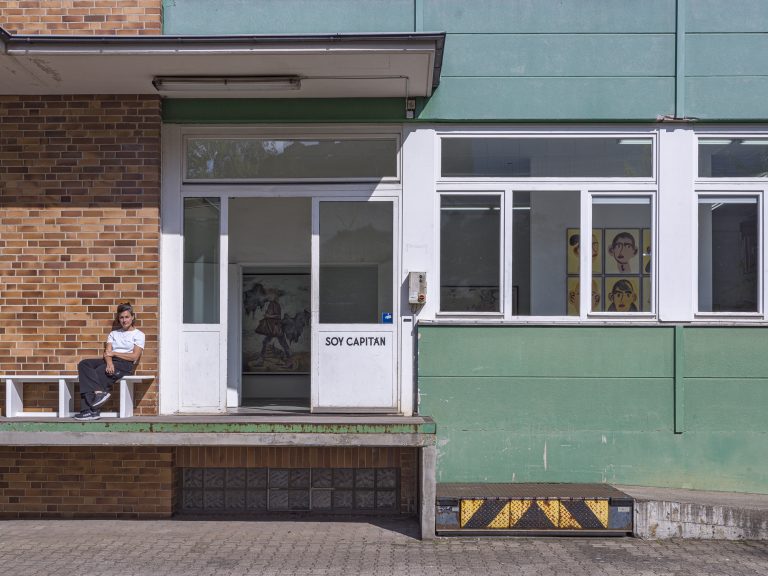 On the list of Berlin galleries with the most unusual names, Heike Tosun's is undoubtedly at the top. As she tells it today, Tosun rented her first space on Friedelstraße in Neukölln on a whim in 2011. At that point, she did not know what her gallery would be called, but she knew that it wouldn't bear her name: "Galerie Heike Tosun still doesn't sound good today." She preferred "Soy Capitán"—a line from the song "La Bamba"—as it seemed fitting: after years as an employee at other galleries, Tosun was finally at the helm herself, and also because of the cramped conditions in the space on Friedelstraße, where even her desk had to be placed on an angle. She refers to this as a "nice corset." It helped her to concentrate on what was essential, because the gallerist is still convinced that this is normally better than getting lost in the details: "You can show the complete contents of a studio without saying anything—or you can refine and refine until the central idea becomes visible."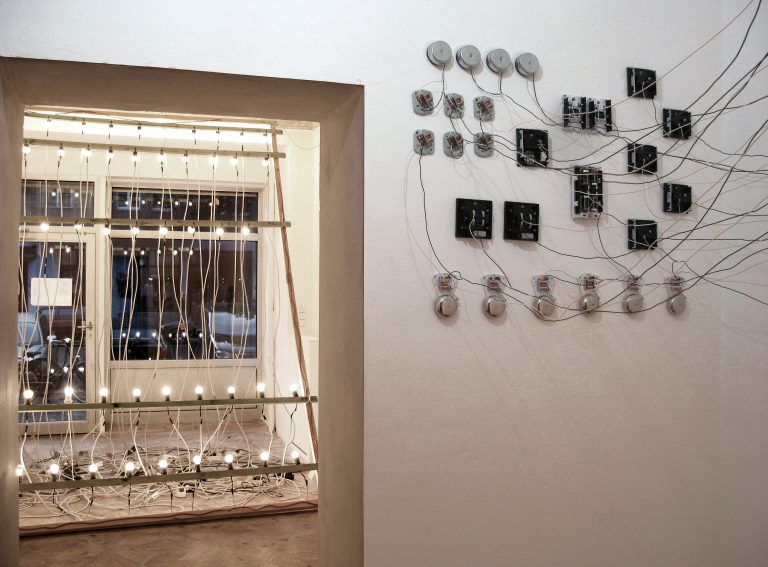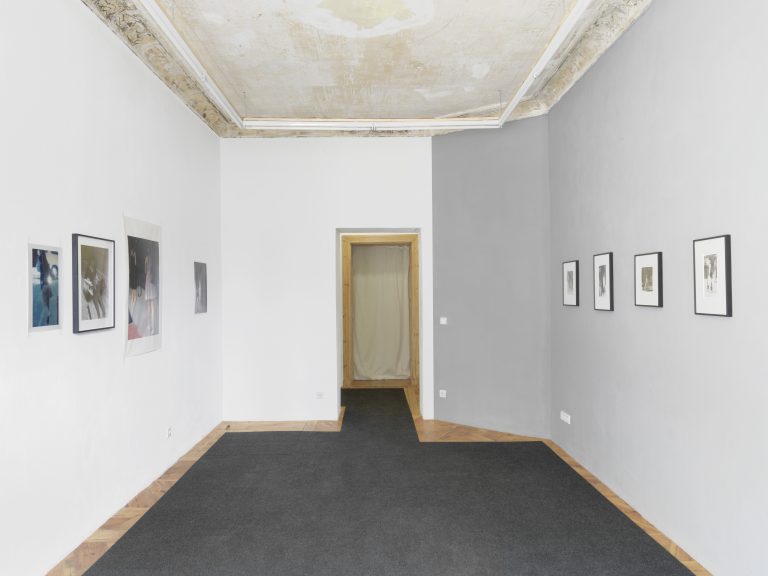 For Soy Capitán's first exhibition, Tosun juxtaposed works by Shahin Afrassiabi with photographs by Miroslav Tichy: Afrassiabi's zoomed-in details from Google Street View were placed alongside the photographs of women secretly taken by Tichy on forays through the Czech town of Kyjov between the 1960s and the 1990s. The exhibition consisted of only nine works, but was "so to the point" that she still enjoys looking at the images. A short time later, Klara Hobza used her idiosyncratic art and above all her imagination to transform the gallery into a Morse code lab from which she broadcast out into the Neukölln night.
Both Afrassiabi and Hobza are still part of Soy Capitán's program today. Eli Cortiñas, Matthias Dornfeld and Benja Sachau also came on board early on, during the first two years. The fact that she didn't immediately start with a complete list of artists falls under what Tosun calls "healthy growth," as does the move to Prinzessinnenstraße in Kreuzberg in 2013; where the gallery has been located in a rear courtyard near Moritzplatz.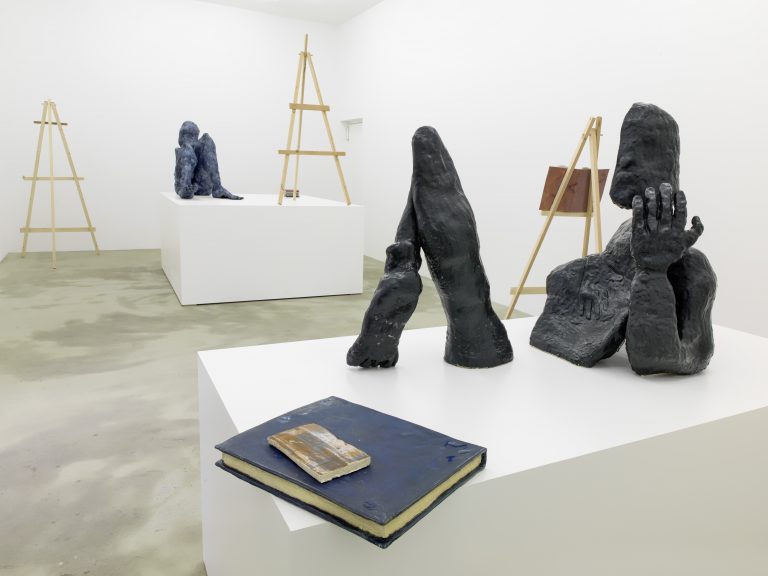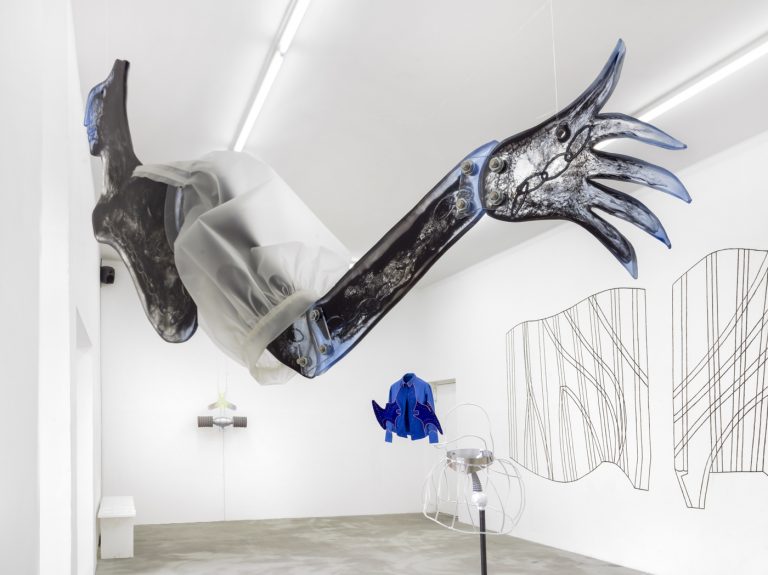 Soy Capitán now also represents the artists Grace Weaver, Camilla Steinum, and Paloma Proudfoot—more women than men, not out of principle, but—as Tosun herself explains—because she is attracted to strong female personalities. One such example is the American painter Grace Weaver, who had her first solo exhibition at Soy Capitán in 2015 when she was just twenty-five years old. It was a challenge for both parties: Weaver ended up painting the works for Skinny Latte—saccharine, daintily ironic "allegories of the everyday" not only for the digital native generation—in the rooms of the gallery during the summer recess.
This, too, is part of Soy Capitán's winning formula: the openness to unconventional solutions and spontaneous ideas, but also the cooperative relationship between the artists and the gallerist.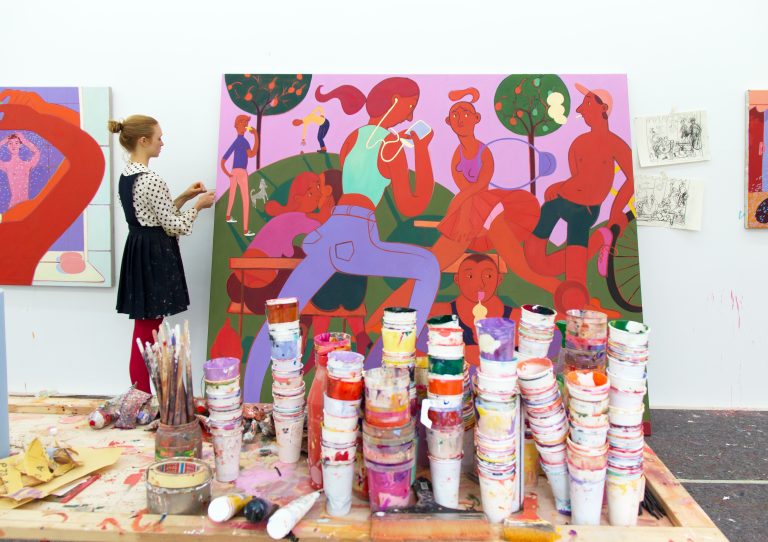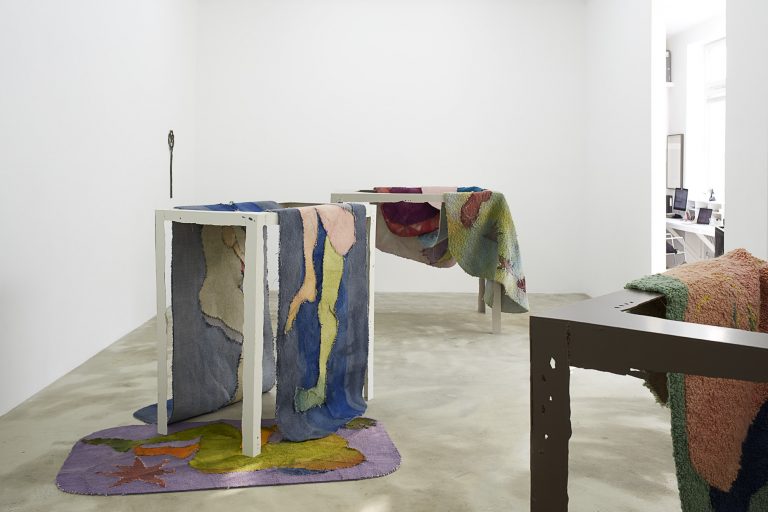 Auf der Liste der Berliner Galerien mit den ungewöhnlichsten Namen ist die von Heike Tosun zweifellos weit vorne anzufinden. Sehr spontan, so erzählt sie es heute, hatte Tosun 2011 ihre ersten eigenen Räume in der Neuköllner Friedelstraße angemietet. Wie ihre Galerie heißen sollte, wusste sie da noch nicht, nur dass diese nicht ihren Namen tragen sollte: "Galerie Heike Tosun klingt bis heute nicht gut". Besser gefiel ihr "Soy Capitán" – ein Zitat aus dem Song "La Bamba", denn das passte: zu der Tatsache, dass Tosun nach Jahren als Mitarbeiterin in anderen Galerien endlich selbst am Steuer stand und zu den beengten Verhältnissen in der Friedelstraße, wo sogar ihr Schreibtisch angeschrägt werden musste. Ein "schönes Korsett" seien diese gewesen. Es half ihr dabei, sich auf das Wesentliche zu konzentrieren, denn dass das meist besser sei als sich in Details zu verlieren, davon ist die Galeristin nach wie vor überzeugt: "Man kann den kompletten Inhalt eines Ateliers zeigen, ohne irgendetwas zu sagen – oder man reduziert und reduziert bis der Kerngedanke sichtbar wird."
In der ersten Ausstellung von Soy Capitán stellte Tosun Arbeiten Shahin Afrassiabis Fotografien von Miroslav Tichy gegenüber, Afrassiabis herangezoomte Auszüge aus Google Street View, den Aufnahmen von Frauen, die Tichy in den 1960er bis 1990er Jahren heimlich bei Streifzügen durch das tschechische Kyjov machte. Nur aus neun Arbeiten bestand die Ausstellung, sei aber "so sehr auf den Punkt" gewesen, dass sie die Bilder davon noch immer gerne anschaue. Kurze Zeit später verwandelte Klara Hobza die Galerie mit ihrer eigenwilligen Kunst und vor allem ihrer Vorstellungskraft in ein Morselabor und funkte daraus in die Neuköllner Nacht.
Sowohl Afrassiabi als auch Hobza sind noch heute im Programm von Soy Capitán. Auch Eli Cortiñas, Matthias Dornfeld und Benja Sachau kamen schon früh, im Laufe der ersten beiden Jahre, an Bord. Dass sie nicht gleich mit einer fertigen Liste an Künstlerinnen und Künstlern an den Start ging, fällt unter das, was Tosun "gesundes Wachstum" nennt, ebenso der Umzug in die Kreuzberger Prinzessinnenstraße im Jahr 2013, wo die Galerie seither in einem Hinterhof nahe des Moritzplatzes logiert.
Mittlerweile vertritt Soy Capitán auch die Künstlerinnen Grace Weaver, Camilla Steinum und Paloma Proudfoot – mehr Frauen als Männer, nicht aus Prinzip, sondern – so begründet sie es selbst – weil sie starke Frauenpersönlichkeiten anzögen. Solche wie die US-amerikanische Malerin Grace Weaver, die 2015 mit erst 25 Jahren ihre erste Einzelausstellung bei Soy Capitán hatte. Eine Herausforderung war das für beide Seiten; Weaver malte die Arbeiten für "Skinny Latte" – zuckersüße, anmutig-ironische "Allegorien des Alltags" nicht nur für die Generation der Digital Natives – letztlich in den Galerieräumen während der Sommerpause.
Auch das gehört eben zum Erfolgsrezept von Soy Capitán: die Offenheit für unkonventionelle Lösungen und spontane Einfälle, aber auch die partnerschaftliche Beziehung zwischen den Künstlerinnen und Künstlern und der Galeristin.