Stanislava Kovalcikova
am I dead yet
Stanislava Kovalcikova's (b. 1988 in Czechoslovakia) lives and works in Dusseldorf. Her elegiac canvases which depict human figures, are studies of painting itself. Drawing on contemporary and historical perspectives of the human figure, her work directly references art historical styles. Equally, Kovalcikova's work operates through a tradition of Eastern orthodox mysticism. An exploration of the figure as an icon, the individual psychic experience portrayed in her work is always referential to something larger – an archetype from a collective narrative. Kovalcikova has completed degrees in painting under Tomma Abts and Peter Doig at the Kunstakademie Düsseldorf. Recent solo exhibitions include at Open Forum, Berlin, 15orient, New York and Mamoth, London. She has also participated in group exhibitions at Kunsthalle Wien, Vienna, Peres Projects, Berlin, Capitain Petzel, Berlin, Tramps, New York and the Museum of Modern Art, Warsaw. In 2022, she has an upcoming  solo exhibition at the Belvedere 21 in Vienna and she will also present her first solo exhibition at Peres Projects.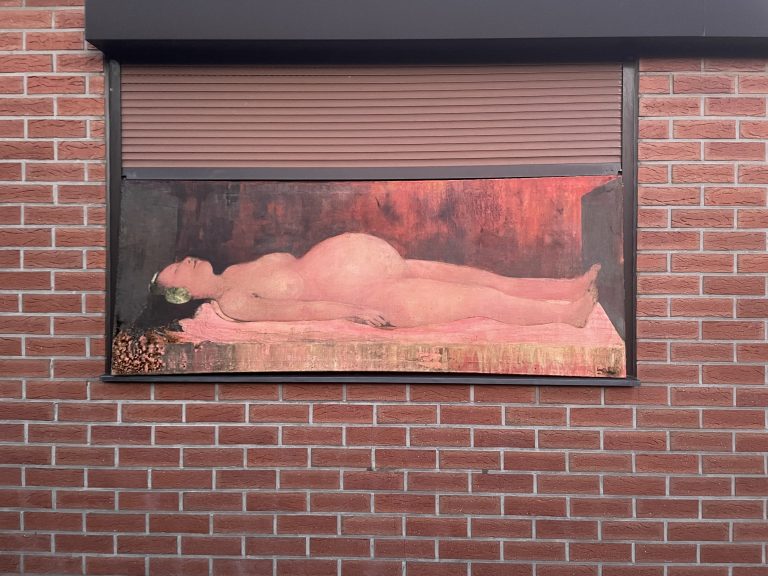 Shuang Li
nobody's home
Shuang Li (b. 1990 in Wuyi Mountains, CN) received her MA in media studies from New York University in 2014. Situated in globalized communication systems and inspired by various localities and uneven information flows, Li's work, which encompasses performance, interactive websites, sculpture and moving image installations, studies various mediums that compose the contemporary digital landscape. Recent solo exhibitions include Among Us, Cherish, Geneva, Exit Wound, Callies, Berlin, I Want to Sleep More but by Your Side, Peres Projects, Berlin and If Only the Cloud Knows, SLEEPCENTER in New York. In addition, she has also participated in numerous institutional exhibitions including Double Vision, curated by Tobias Berger, Jill Chun and Daniel Ho, Tai Kwun Contemporary, Hong Kong, Lemaniana: Reflections of other scenes, Centre d'Art Contemporain Genève, Geneva, In This Layered World All Perception is Real, Kunstverein Bielefeld, Bielefeld, How Do We Begin, curated by Poppy Dongxue Wu, X Museum, Beijing and Modes of Encounters: An Inquiry, curated by Biljana Ciric, Times Museum, Guangzhou. In 2022, Li will participate in the 59th International Art Exhibition of La Biennale di Venezia, Venice. She will also present her second upcoming solo exhibition at Peres Projects.