Thomas Bayrle
Faule Stellen
Durchscheinen ist alles
For me it really came from mass production itself. I don't think many people had already realized what it meant that machines were working twenty-four hours a day, just producing toothpaste, toothpaste, toothpaste, toothpaste, day and night. […] It was absurd and somehow funny but also terrifying and sublime in its vastness. So l wanted to transform this very logic into my work: to mass produce my own work, without worrying about supply and demand. […] This became a kind of procedure in my work: how to combine these two poles, a critical approach and the sense of excitement in the new possibilities that technology brings. I was never apocalyptic about change, but never just an optimist either. I was always on the edge, inhabiting the contradictions. I am not interested in moralism: the possibilities suggested by technology can be disastrous, but they are still possibilities, which can be embraced even in their most chaotic consequences.
Massimiliano Gioni, Interview with Thomas Bayrle, 2018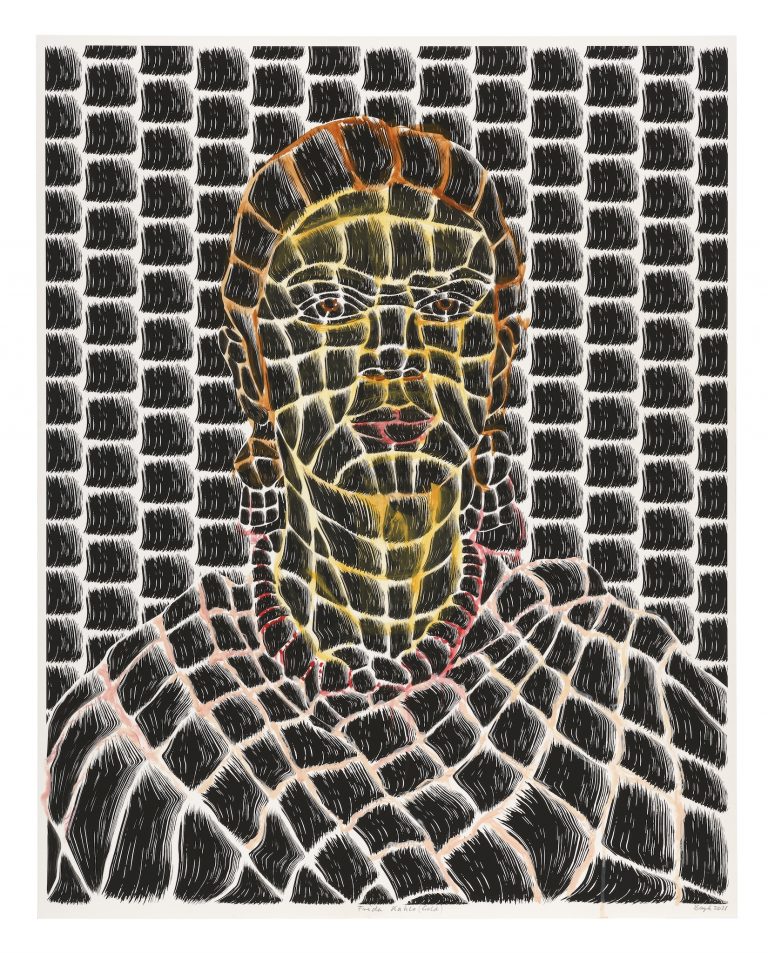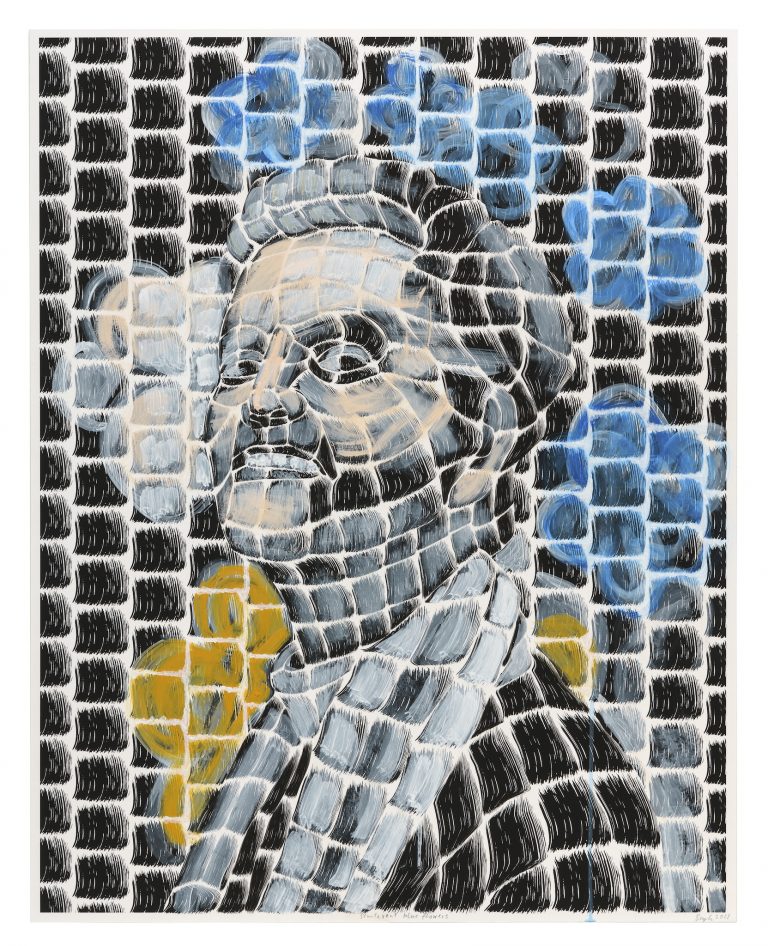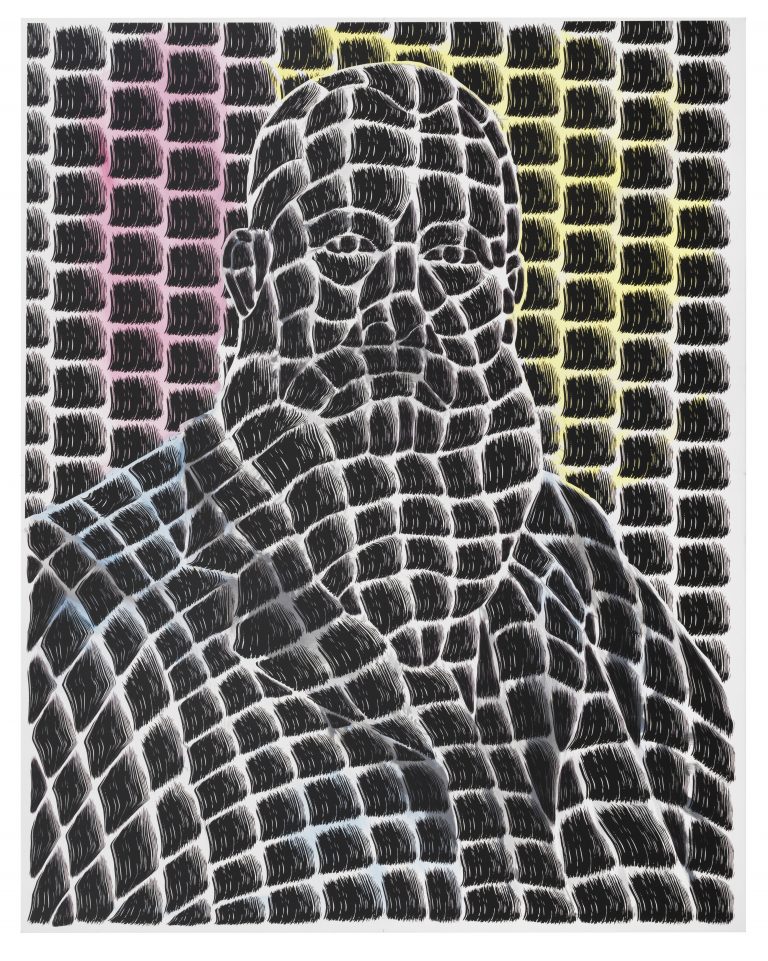 neugerriemschneider is pleased to host two solo exhibitions with Thomas Bayrle, his second presentation with the gallery. Opening on the occasion of Gallery Weekend Berlin at our Linienstrasse and Christinenstrasse spaces, the pairing comprises works that employ portraiture as a means of navigating artistic lineage. Bayrle's Faule Stellen features paintings and mixed-media prints that continue his career-long investigation of humankind's relationship to industrialized mass production, employing multiplied modular forms to create intricate tableaux of modernity. Durchscheinen ist alles, the inaugural exhibition at our Christinenstrasse space, shows Bayrle engaging with his position among artistic peers, including Martin Kippenberger, Yayoi Kusama, Pablo Picasso and Elaine Sturtevant.
Recent works by Bayrle in Faule Stellen expand his adoption of the smartphone's form as a component of imagemaking, deploying his signature technique of creating images from swarms of smaller, often distorted and warped motifs to shape portraits of industrial robots. He takes as his focus the mechanical arms now commonplace for repetitive manufacturing applications, building upon the artist's fascination with the industrial mass production that continues to inform his practice. The pieces of machinery are positioned in the center of each composition, shown in various stages of their choreography-like articulation as if posed. Depicted against flattened backgrounds, they stand alone akin to subjects of formal studio portraits. Although highly automated, the machinery on display in Bayrle's works often only supplements conventional labor rather than replacing it entirely – in such a capacity, it serves as a quasi-proxy for the human hand, parallel to Bayrle's hybrid of digital and traditional modes of production.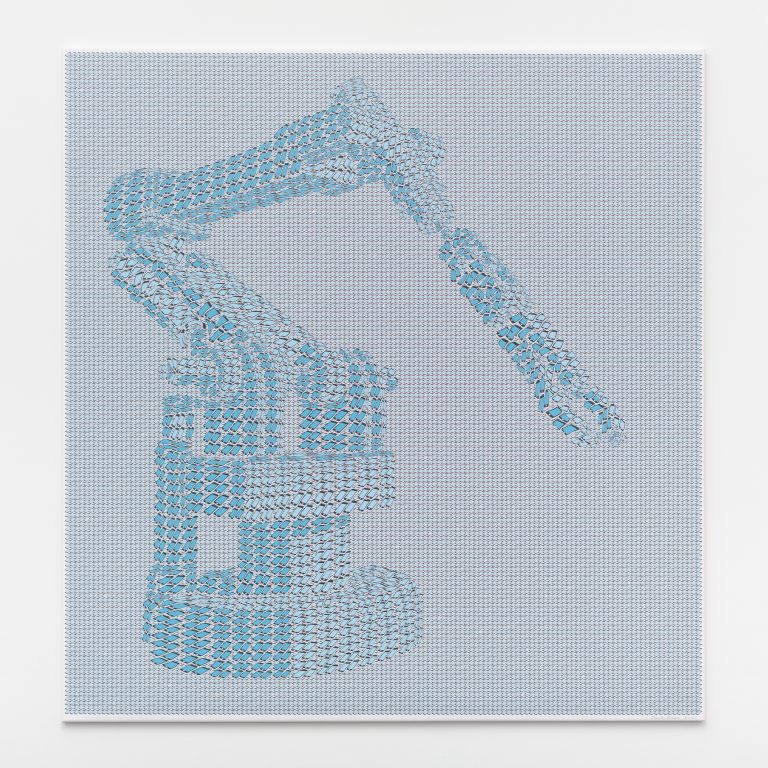 For Durchscheinen ist alles, Bayrle takes as a point of departure his return to painting, closely reflecting upon the innovative approaches of his artistic forbearers and colleagues. The presentation's eight monumentally sized canvases begin as detailed, full-color hand-applied imagery in the manner of traditional paintings. These are in turn obscured, printed over with networks of scaled-down motifs showing the repeated detail of a textured brushstroke. The brushstroke is typically understood as an expression of an individual artistic mark, but here this isolated motif is multiplied to illustrate various different portraits. The reshaped contours of Bayrle's silhouetted, jet-black brushstrokes adhere to the now-concealed underlying paintings as if they were intended as preliminary sketches. These portraits are accompanied by a number of works on paper that translate the canvas' imagery. In contrast to the works on canvas, these unique compositions are overlaid with color as gestural applications of acrylic.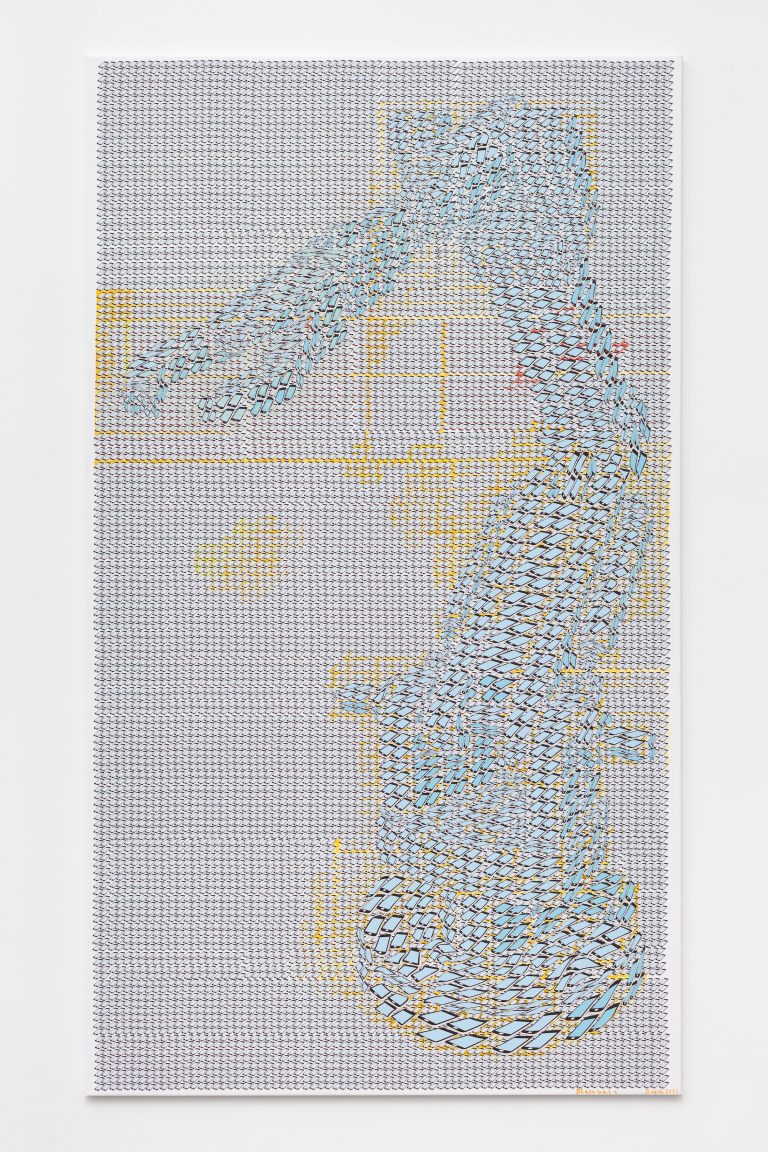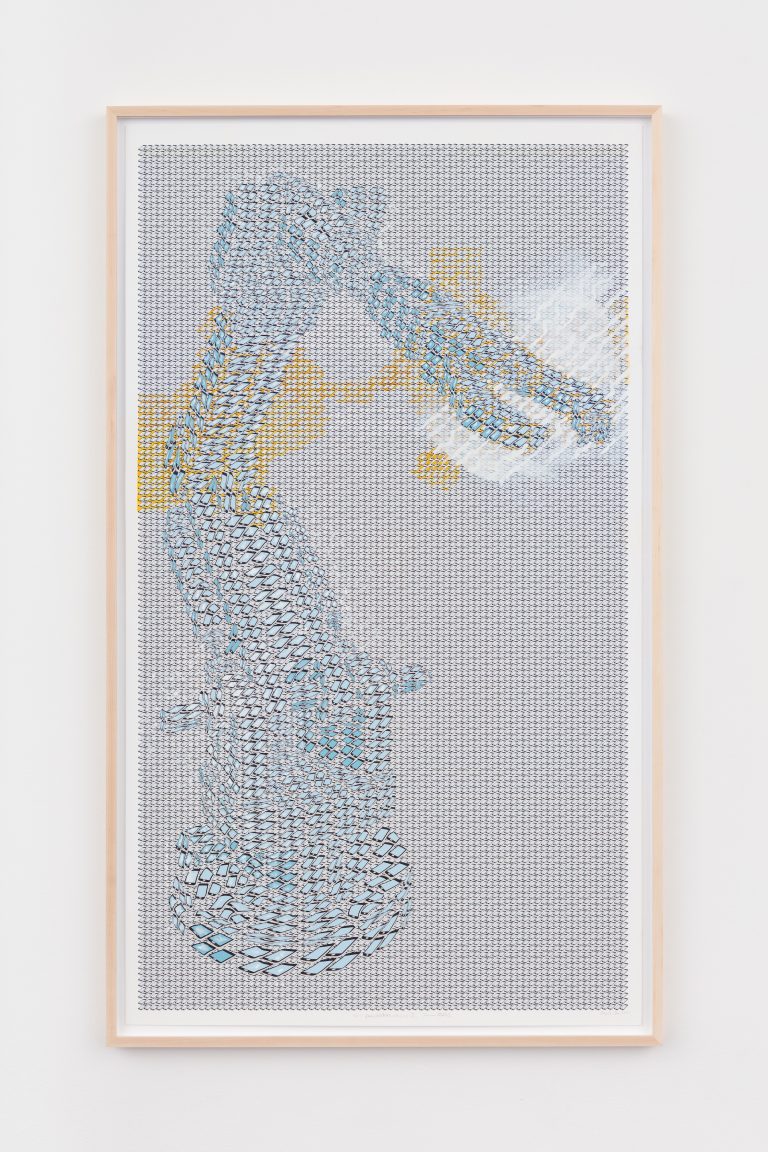 Thomas Bayrle began to develop the technique of reconfiguring printed motifs into larger compositions in the late 1960s. This marked his shift from the mode of gestural painting that had characterized his work to that point, and brought on experimentation with printing techniques. By carefully arranging small, seemingly endless repetitions of everyday imagery, Bayrle would allow these downsized depictions to coalesce into larger, entirely new pictorial representations. He dubbed the result of this proto-computerized approach the "Superform." While in retrospect reminiscent of digital production methods, it was not until the late 1980s that Bayrle began using an image- processing program. As a professor at Germany's Städelschule from 1975 to 2002, Bayrle's practices as a teacher and an artist informed one another in equal measure. There, he was in the position to impart his approaches to future generations, while simultaneously reviewing, reshaping and reinventing his own methodologies. Throughout Baryle's career, he has continued to be uniquely forward-thinking, his practice often anticipating and pioneering advancements on a foundational level.
Thomas Bayrle (b. 1937) has been the focus of solo exhibitions at international museums and institutions including at New Museum, New York (2018); MAK – Museum of Applied Arts, Vienna (2017); Institute of Contemporary Art, Miami (2016); Lenbachhaus, Munich (2016); Institut d'art contemporain, Villeurbanne/Rhône-Alpes, FR (2014); WIELS Centre for Contemporary Art, Brussels (2013); Madre – museo d'arte contemporanea Donnaregina, Naples (2013); Baltic Centre for Contemporary Art, Gateshead, GB (2013); Museu d'Art Contemporani de Barcelona (2009); Musée d'art moderne et contemporain, Geneva (2009); Museum Ludwig, Cologne (2008); and Museum für Moderne Kunst, Frankfurt/Main (2006). His work has been shown at leading exhibitions including three editions of documenta – 3, 6, and 13 – in Kassel (1964, 1977, 2012), the 8th Busan Biennale (2012), the 16th Biennale of Sydney (2008), the 9th Biennale d'art contemporain de Lyon (2007), the 4th Berlin Biennale (2006), the 6th and 8th Gwangju Biennales (2006, 2010), the 2nd and 6th Guangzhou Triennials (2005, 2018) and the 50th and 53rd Venice Biennales (2003, 2009). Bayrle has received several awards and prizes, including the Arnold-Bode-Preis (2012), the Cologne Fine Art Prize (2000) and the Prix Ars Electronica (1995).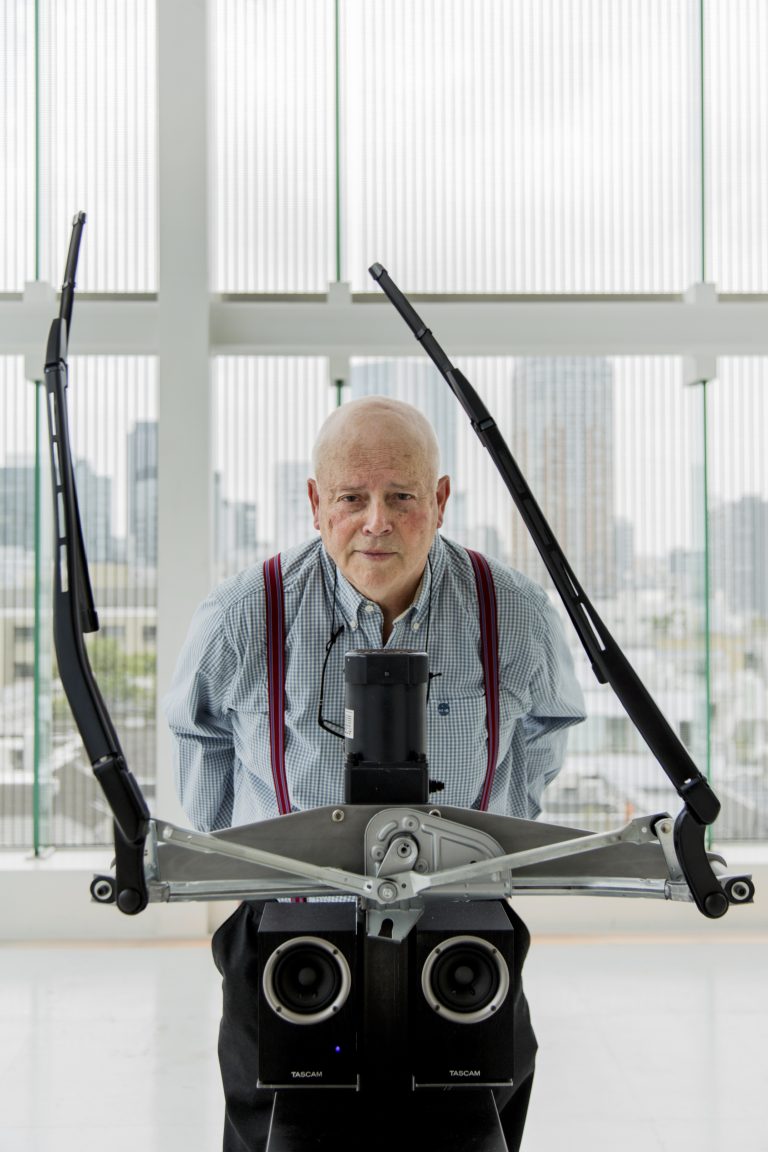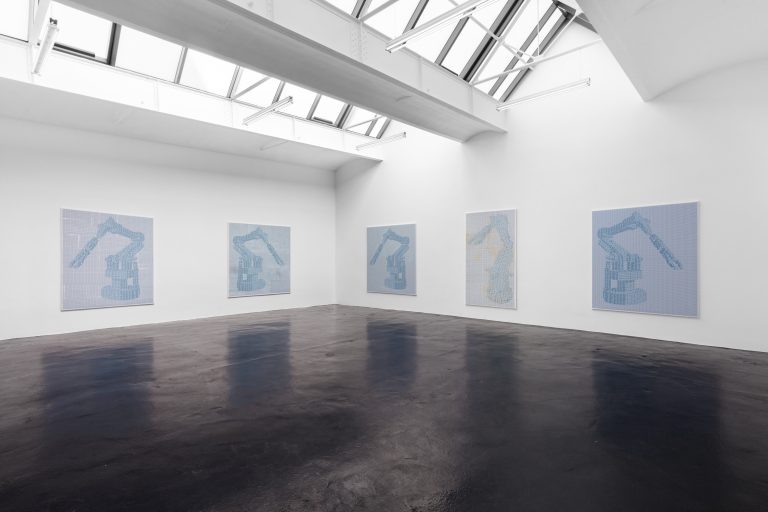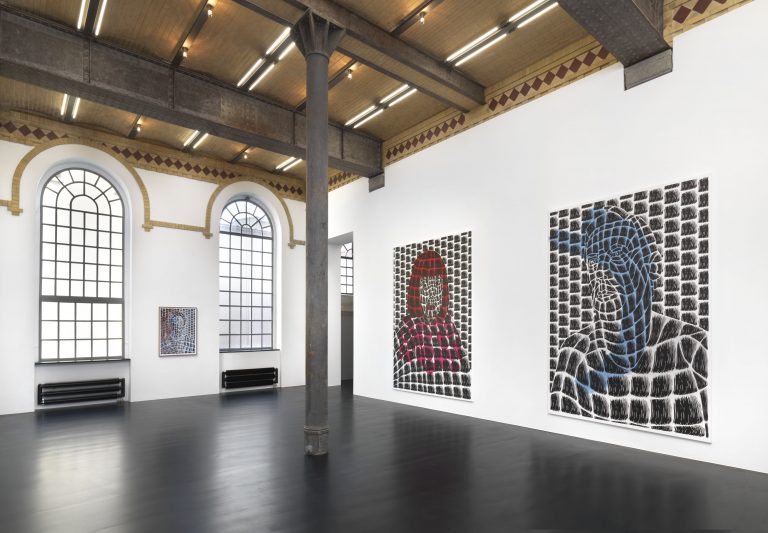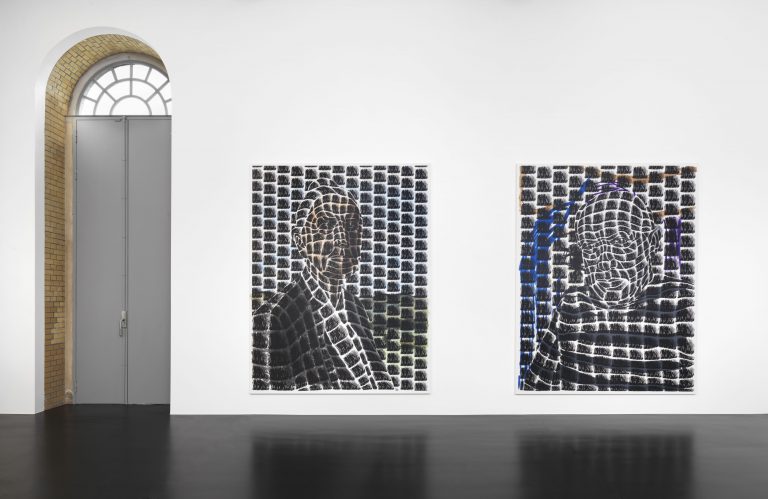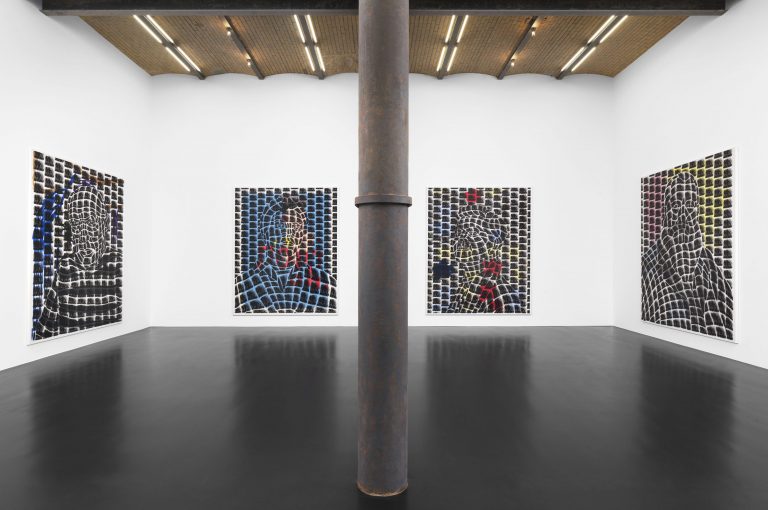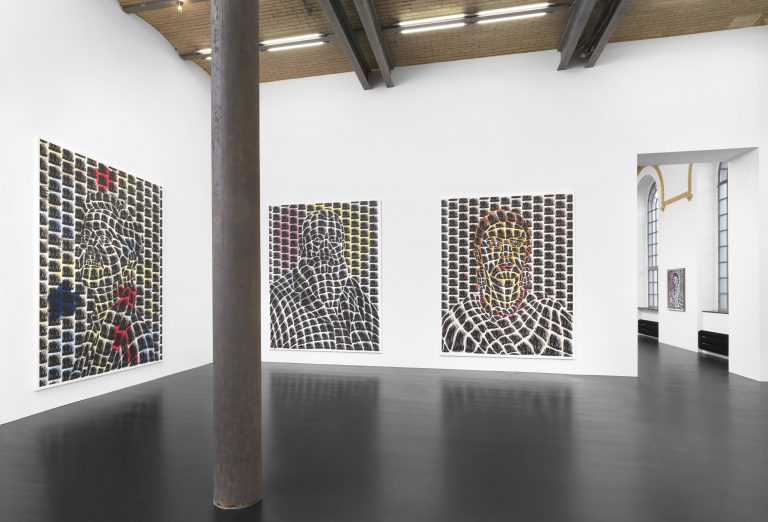 Ai Weiwei
The Pleasure of Home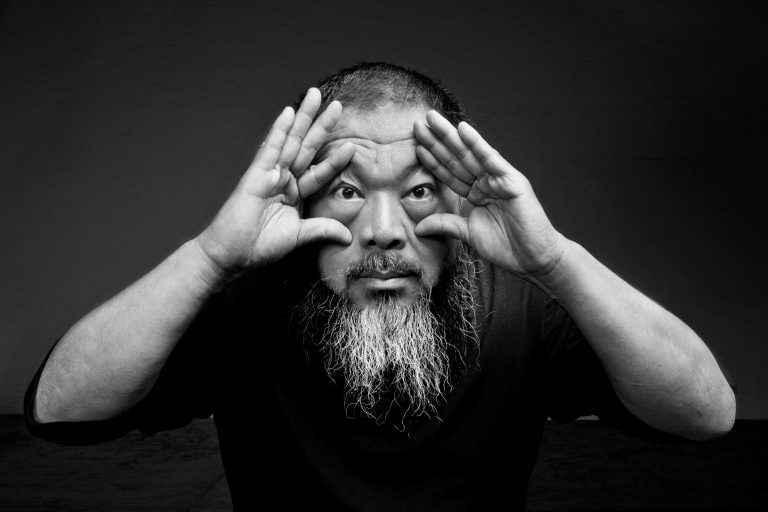 neugerriemschneider is proud to present The Pleasure of Home, our fourth solo exhibition with Ai Weiwei. Opening to coincide with Gallery Weekend Berlin, a selection of recent works repurposes the artist's Berlin-Prenzlauer Berg apartment as a site for reflecting on notions surrounding home, the need for belonging, and what it means to feel welcomed. Throughout his career, Ai Weiwei has readily and consciously allowed his life, work and political engagement to inform one another with near seamlessness, frequently in the public forum – The Pleasure of Home is a testament to and the product of this mode of engagement including photography, film and images created from LEGO.
A grouping of found images, uncovered by the artist on the shore of Lesbos, shows familial, domestic scenes. The untraceable documents were presumably lost by refugees on their journey to Europe and stand as profound symbols of humanity. These are presented alongside personal images of the artist and his family photographed in their own home.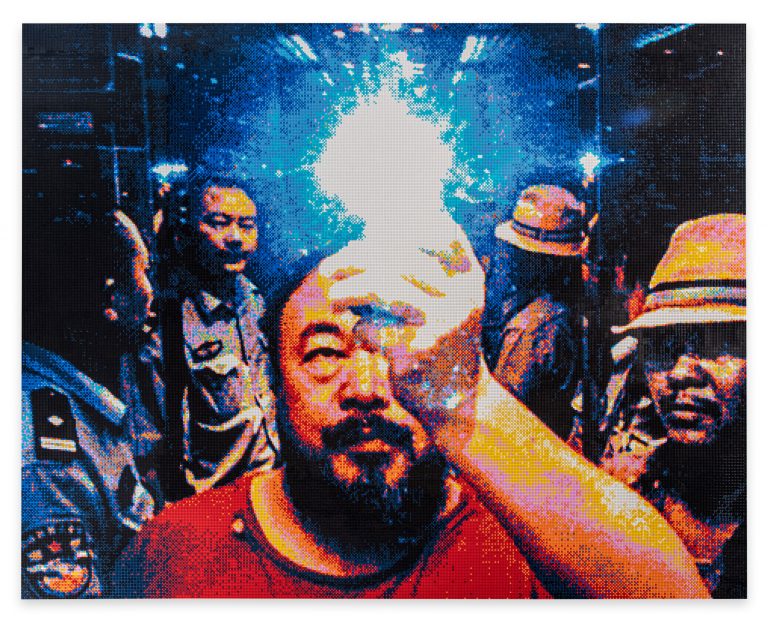 Ai Weiwei's documentary-film practice has long been a means of expanding upon themes of human rights and humanitarian causes as addressed throughout his body of work. Human Flow (2017) details the hardships of mass migration, taking as a point of departure the influx in political refugees in mid-2010s. Cockroach (2020) brings into focus Hong Kong's pro-democracy demonstrations of 2019, with footage that accompanies protestors throughout the movement's rise. Coronation (2020), created during the rigid city-wide lockdown in Wuhan at the outset of the COVID-19 pandemic, consists exclusively of video material taken by those living in Wuhan at the time and documents the impacts of the virus from its epicenter. Each film provides a direct look at their respective subjects, prompting reflection on the humanity contained within these historical events.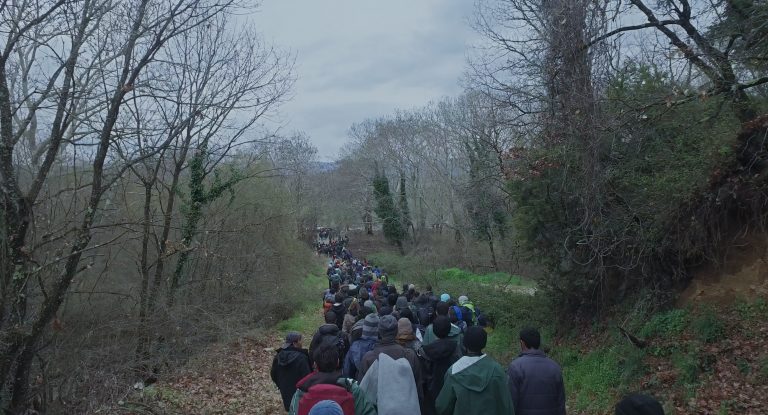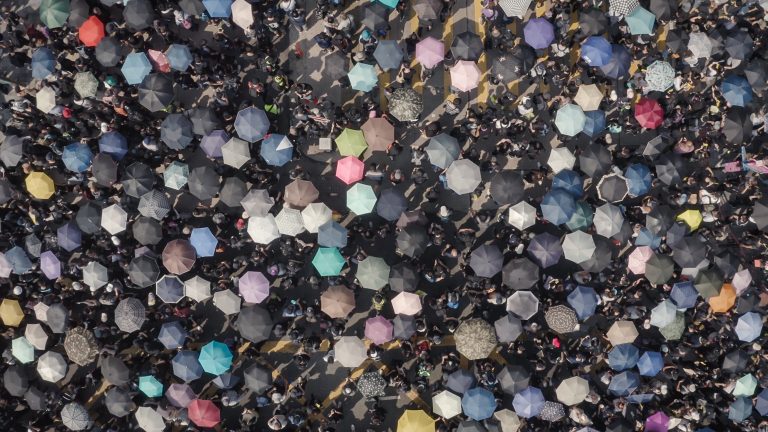 With his images created from LEGO bricks, Ai Weiwei takes a seemingly playful, readily accessible medium and uses its approachability to bring attention to societal discourses. Illumination (2019), Untitled (After Mondrian) (2021) and Last American Soldier (2022) draw from a photograph taken by the artist following his arrest, a painting by Piet Mondrian and a key scene of the retreating American military presence in Afghanistan. Translated into quasi- pixelated compositions, Ai Weiwei inserts subtle inclusions derived from political and personal events in pointed references to resistance against censorship, violence and repression.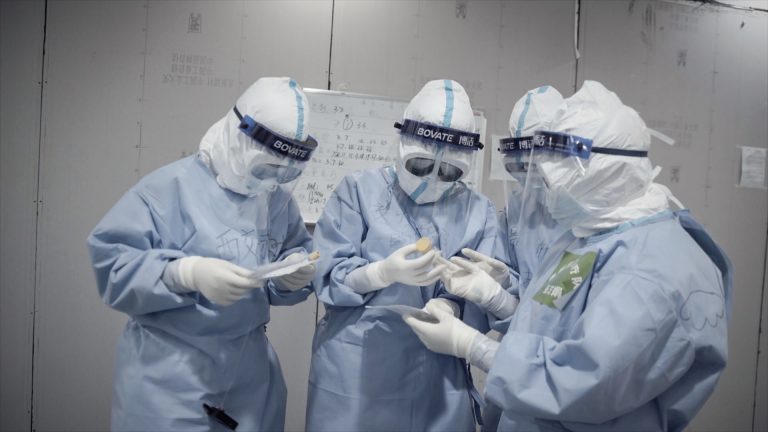 Ai Weiwei (b. 1957) has been the subject of solo exhibitions and projects at international museums and institutions including Albertina Modern, Vienna (2022); Serralves, Porto (2021); Mildred Lane Kemper Art Museum, St. Louis (2019); Kunstsammlung Nordrhein-Westfalen, Dusseldorf (2019); Oca – Ibirapuera Park, São Paulo (2018); Public Art Fund, New York (2017); Sakıp Sabancı Museum, Istanbul (2017); Israel Museum, Jerusalem (2017); National Gallery Prague, Prague (2017); The Andy Warhol Museum, Pittsburgh (2016); National Gallery of Victoria, Melbourne (2015); Royal Academy of Arts, London (2015); Alcatraz, San Francisco (2014); Martin-Gropius-Bau, Berlin (2014); Brooklyn Museum, New York (2014); Art Gallery of Ontario, Toronto (2013); Hirshhorn Museum and Sculpture Garden, Washington, D.C. (2012); German Pavillon, 55th International Art Exhibition, La Biennale di Venezia, Venice (2013); Turbine Hall, Tate Modern, London (2010); Haus der Kunst, Munich (2009); dOCUMENTA 12, Kassel (2007) and Kunsthalle Bern, Bern (2004).