The Pioneer Era: How Berlin's New Art Market Got Started in the Nineties
by Kito Nedo
When René Block was asked about Berlin during the seventies, the gallerist and curator described the divided metropolis as "the ideal city for independent creative people, free from capitalist or materialistic cravings." (René Block in an interview with Rainer Höynck for Rias, Berlin (1970s) The anticapitalistic spirit drew on throughout the eighties. Barring a few exceptions like Zwinger Galerie or Wewerka & Weiss, West Berlin's gallery scene was seen as rather provincial until the wall fell. An international ray of hope existed in the form of the DAAD's Berlin artist program—an artist residency program established in the sixties with exhibition spaces right above Café Einstein on Kurfürstenstraße, which brought artists like Ilya Kabakov, Micha Ullman, Barbara Bloom, and Miriam Cahn to Berlin before the wall came down.
The city continued feeding on its mystique of creativity freed from material interests well into the long nineties and beyond. It was a myth that proved as tenacious as it was useful, especially and somewhat paradoxically in important economic arenas like tourism and urban marketing. The cheap rents and an abundance of empty spaces that resulted from waves of reprivatization and lengthy restitution processes following the reunification ultimately contributed to the city's art boom and general lure. International media outlets struggled to outdo each other with their emphatic reports about this new and free art Mecca. Artists flocked into the city from all over the world. Collectors and gallerists would soon follow. With the fall of the wall in 1989 and reunification in 1990, the city kicked off a new chapter in its history. The capitalist redevelopment of the Cold War-torn metropolis—in the old East as well as the former West—coincided with the pioneer days of Berlin's contemporary art market.
At the start of his 2010 bestseller Das weisse Buch, Berlin author and entrepreneur Rafael Horzon offers a poetically charged yet concise summary of the situation in the city's East center during the early 1990s from the perspective of a West German: "Back then, Berlin-Mitte was still a big pile of rubble. After the war, the residents couldn't be bothered with rebuilding their bombed-out houses. They just knocked out the broken glass in the store windows and walled up the openings. Behind them, they sold scraps of tree bark, shards from their windows, and whey powder. For forty-five years. Then young people from the West came, occupied the empty stores and apartments, and sold drinks to other young people coming to Berlin." (Rafael Horzon, Das weisse Buch, 2010)
Go East was the motto.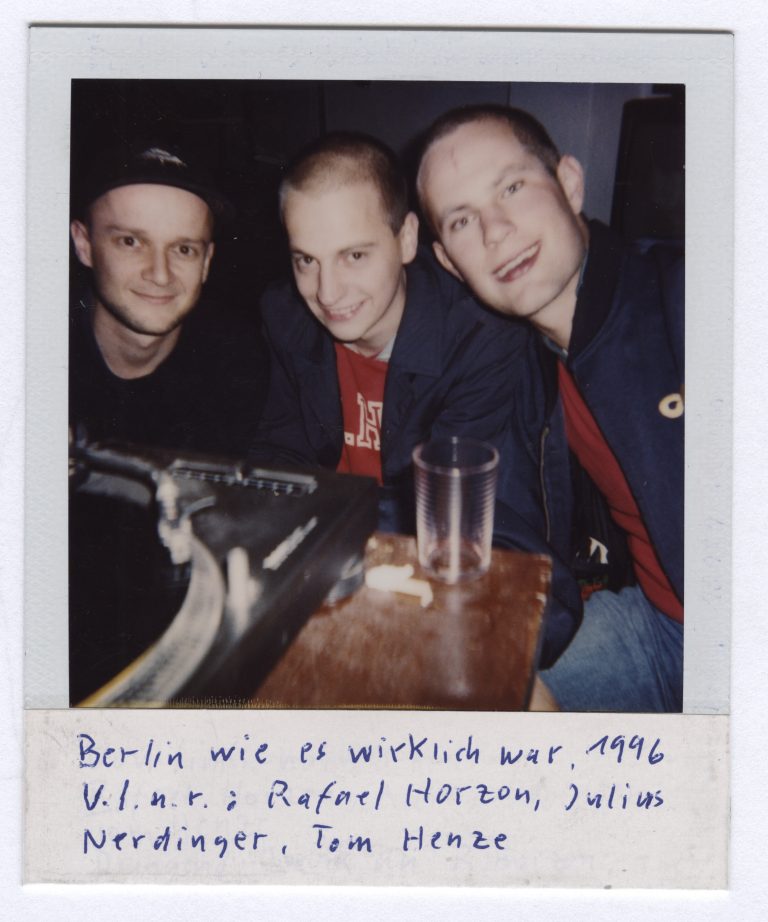 But Mitte's lunar landscape wasn't quite as empty as Horzon described it. Already in 1988, before the wall fell, Friedrich Loock had set up his illegal apartment gallery "Wohnmaschine" at the corner of August- and Tucholskystraße. In 1992 Judy Lybke moved into Auguststraße with his gallery Eigen + Art from Leipzig. But the real "founder" of the gallery boom in the quarter Spandauer Vorstadt was the curator and co-founder of Kunst-Werke e.V. (KW) Klaus Biesenbach. In 1992 he co-initiated the exhibition project "37 Räume" on Auguststraße, and in 1998 he would also bring the Berlin Biennial for Contemporary Art to life. This biennial afforded young artists like Monica Bonvicini, John Bock, Thomas Demand, Olafur Eliasson, Christine Hill, Armin Linke, Jonathan Meese, Rirkrit Tiravanija, Wolfgang Tillmans, Daniel Pflumm, and the Honey-Suckle Company their first large-scale presentations. After the city survived the international art market crisis following the Iraq War in the early nineties, 1996 proved to be a turning point for Berlin. Autumn of that year saw the first edition of the international art fair Art Forum Berlin. Around the same time, the Hamburger Bahnhof was opened as a museum for contemporary art. That said, Berlin's art scene was also quick to christen the institution the "Marx Mausoleum," since its program was overwhelmingly dominated by the interests of the collector and real-estate mogul Erich Marx, along with his curator Heiner Bastian.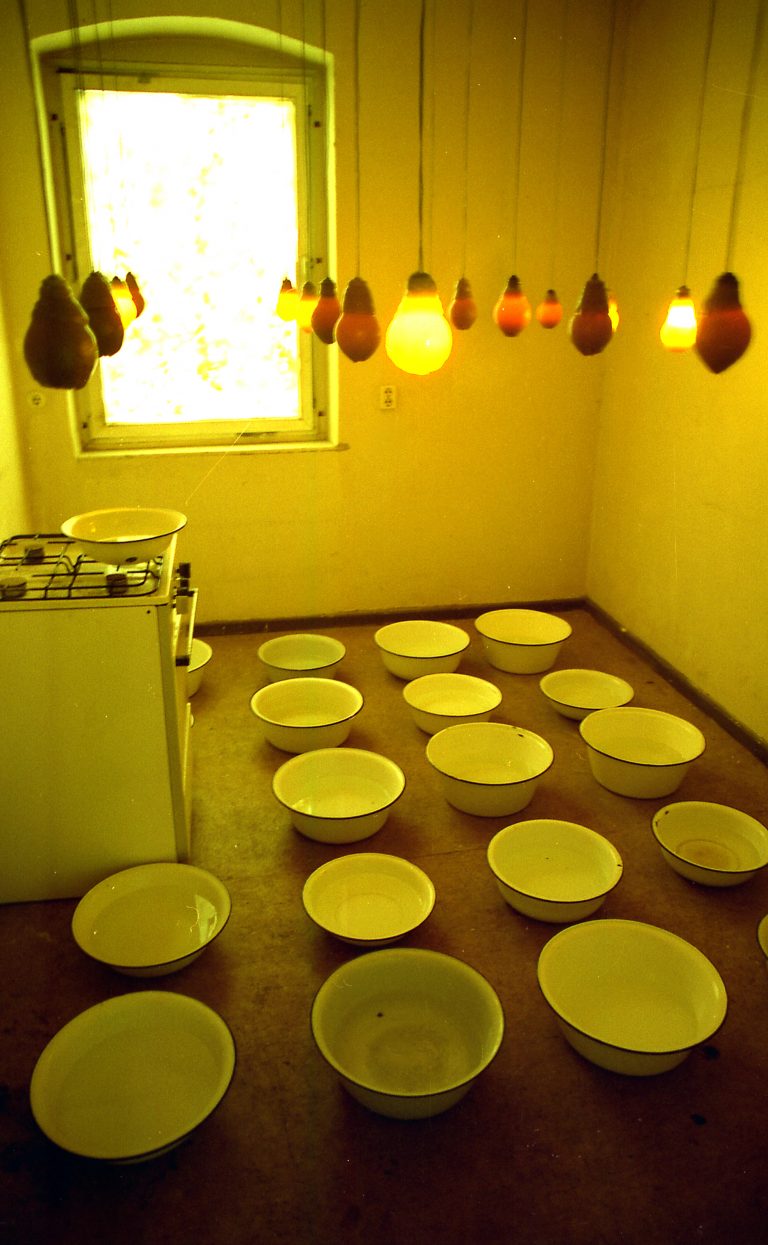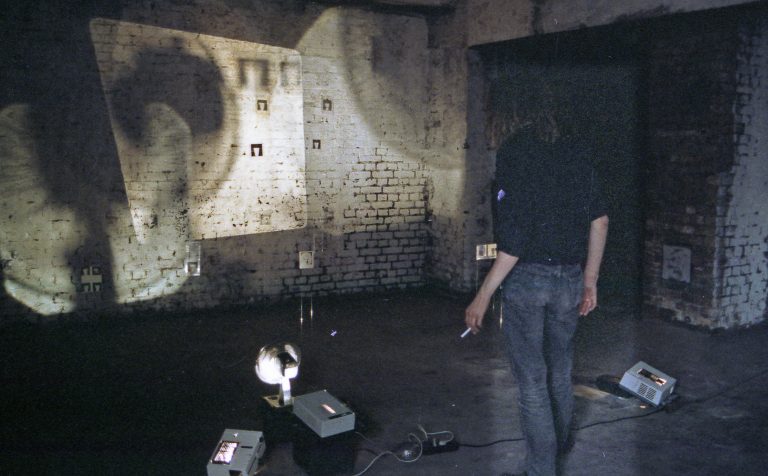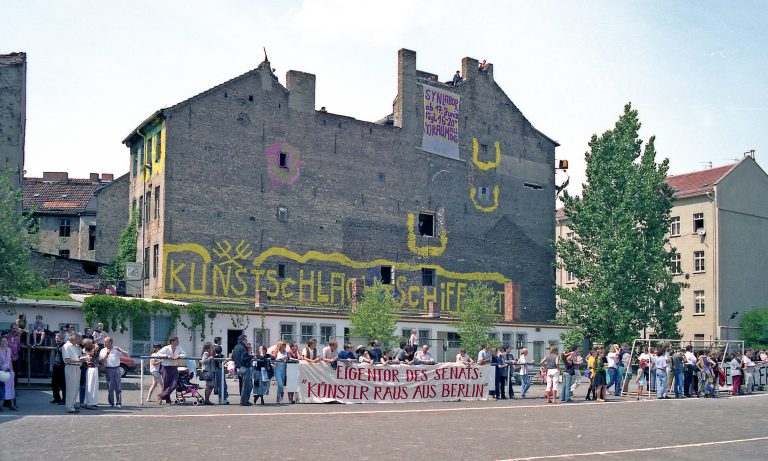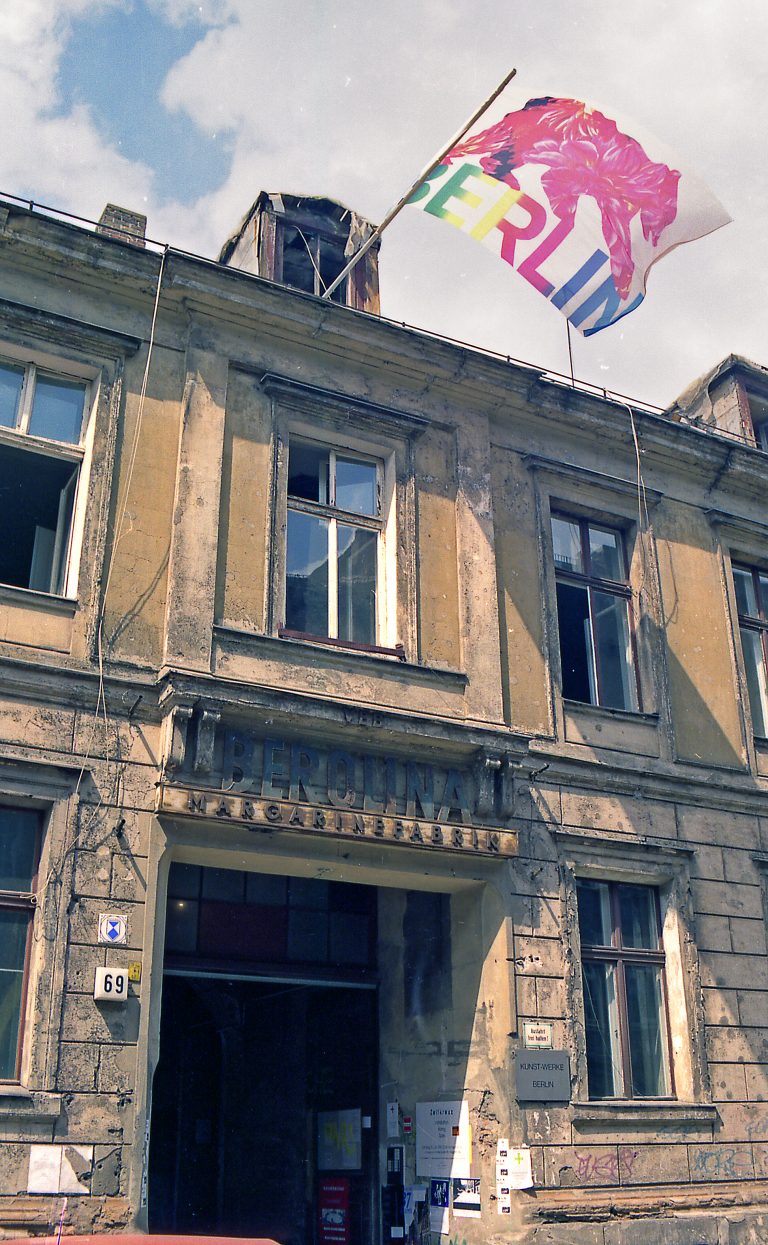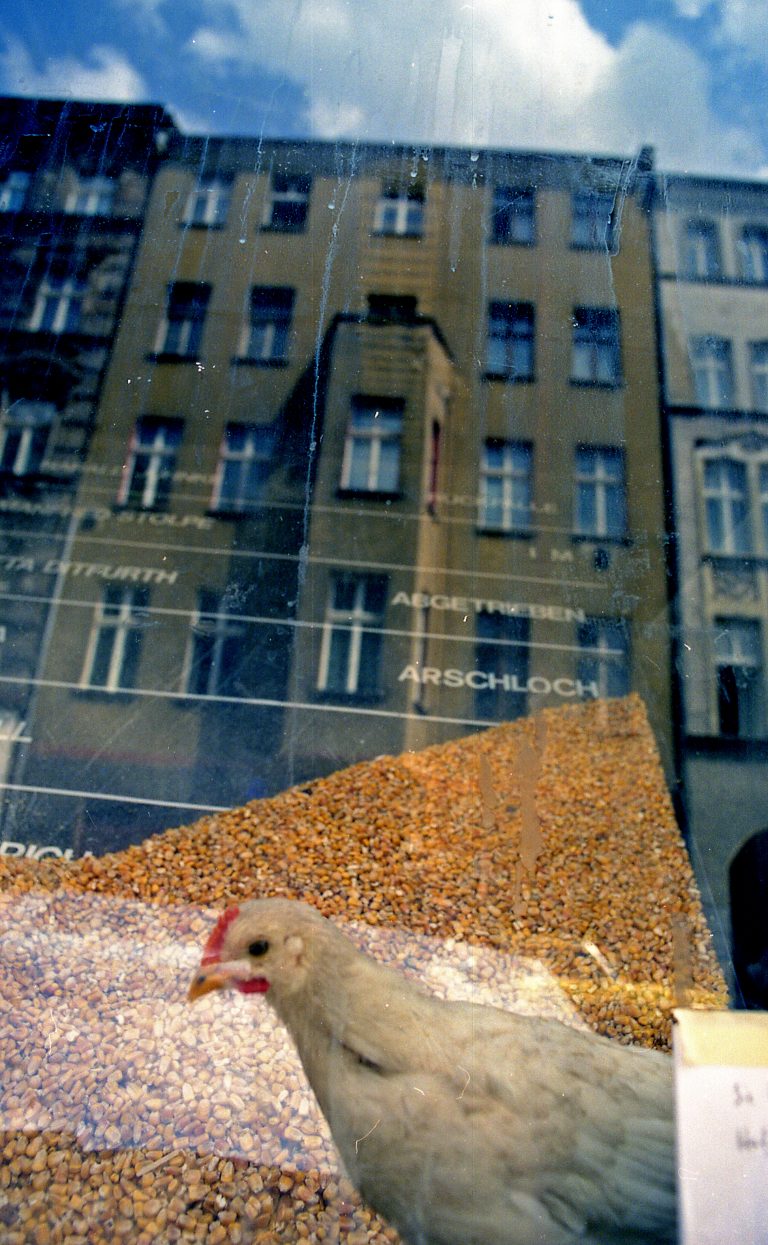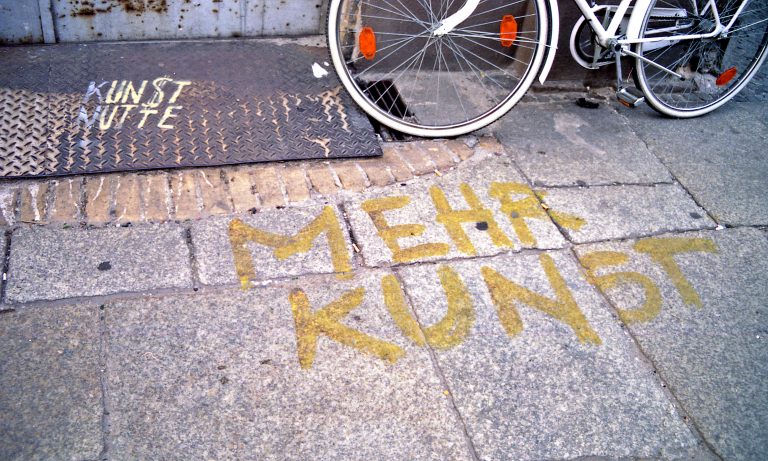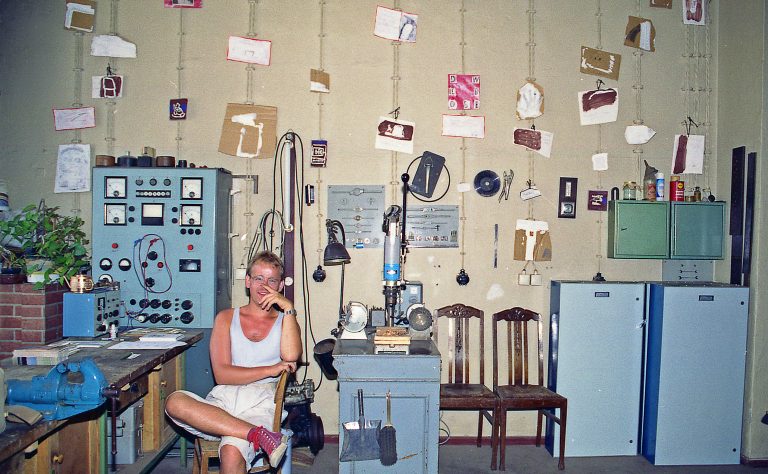 Among the new hybrid cultural business models Horzon pointed out, the boundaries were especially fluid between clubs and galleries, art and nightlife. Between 1996 and 1999, for example, there was the basement club gallery berlintokyo (motto: We're the most modern basement in Europe!) right next to Hackescher Markt, with Horzon as one of its cofounders. In an old garage next door, there was also the mysterious spaceship-like establishment Sniper—jointly run by video artist Safy Etiel and author Heinrich Dubel—whose doors only opened at unpredictable nighttime hours. Sniper was the "temporary autonomous zone of Berlin nightlife" (Andreas Busche, Flyer Magazin Berlin, 1997) and can pride itself on inventing the strict no-photo policy that Berghain would later adopt. In 1995 Alexander Schröder and Thilo Wermke set up Galerie Neu on Auguststraße, where they showed paintings by Katharina Wulff and installations by Manfred Pernice. Their establishment was infamous for its parties, and they even ran an in-house techno label called "neu records" for a while. Their annual turnover in the founding year was about 25,000 DM. "Of course, we'd all make more money running a car dealership," Wermke explained to a Stern reporter, "but selling art has something to do with enthusiasm." (Stern Nr. 46, 7.11.1996) Alongside neugeriemschneider, Contemporary Fine Arts, Barbara Weiss, Martin Klosterfelde, Eigen + Art, Barbara Wien, Mehdi Chouakri oder Carlier Gebauer, Neu now belongs to Berlin's generation of pioneers who quickly achieved international resonance.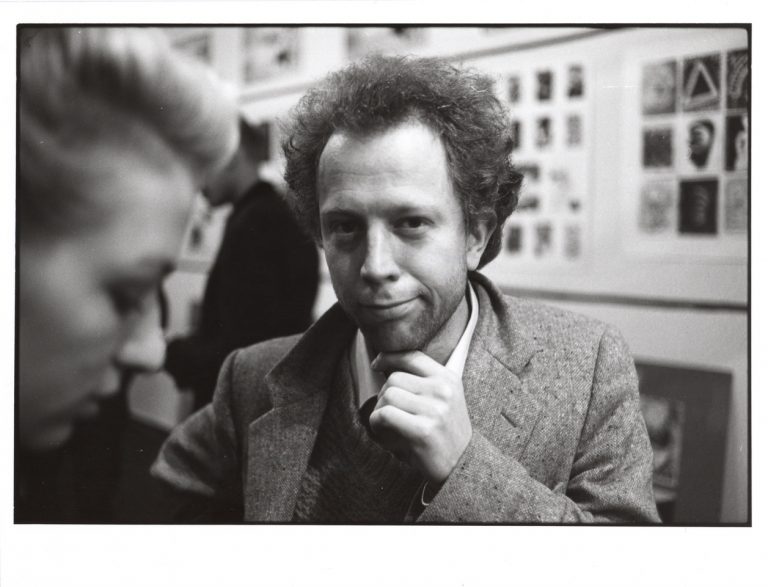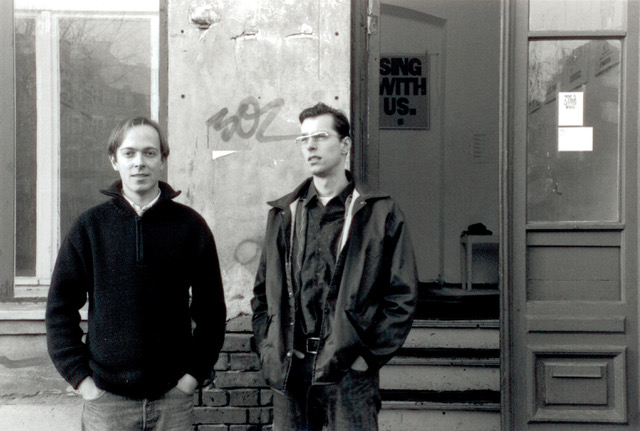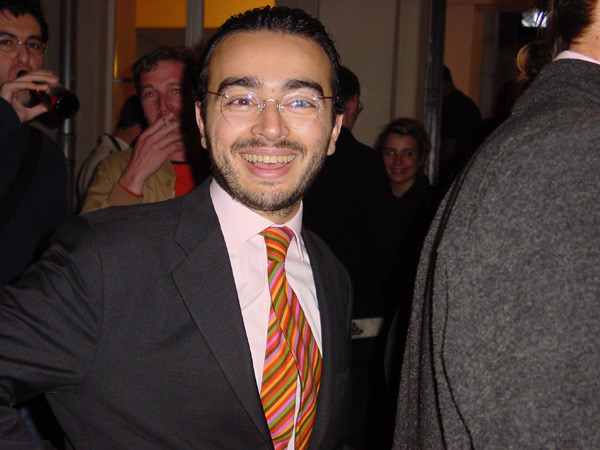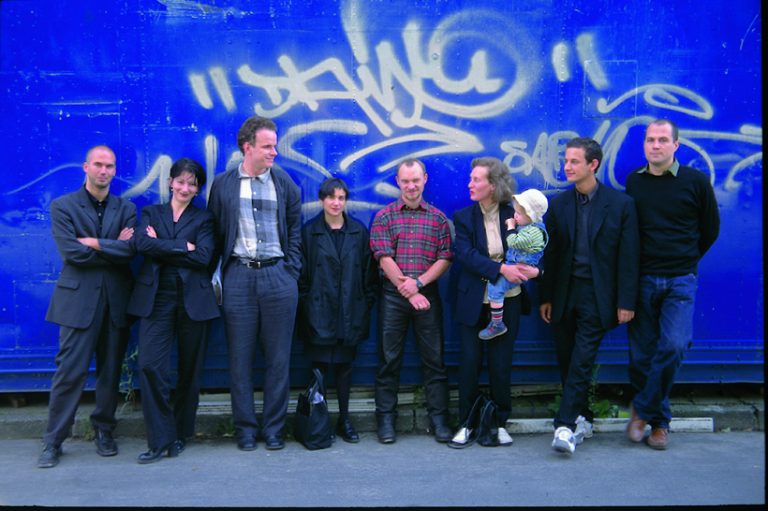 In response to a debate about the art city around the same time, the philosopher and cultural theorist Boris Groys wrote of Berlin: "Which museums, foundations, or galleries a city has or doesn't have is certainly important—but not especially so." Tongue in cheek, Groys went on to say that it was far more important "how one lived, how one invested one's ambition, what counts as a good joke, how one dresses, which restaurant one eats at. Art shouldn't be work, but rather an interesting diversion, relaxation, having a good time. The infrastructure of contemporary art is less a museum of contemporary art than a Comme des Garçons boutique. A good Italian restaurant around the corner is the base—everything else is superstructure." (Boris Groys, Spiegelschrift. Zur Lage der Kunst in Berlin. Neue Bildende Kunst Berlin, 1994) From that perspective, Berlin in the nineties didn't have much that could compete with Germany's undisputed gallery capital of the time, Cologne. The base was still missing. In the Rhineland, the ambitions of the Berlin scene were initially dismissed as some kind of scout camp or "Sondersendung Jugend forscht."[Special edition of a children's science competition] (Silke Müller and Jens Ziehe, art. Das Kunstmagazin, 11/1997) Nonetheless, Berlin proved to be especially attractive for newcomers, since the social hierarchies here weren't quite as rigid as those in the Rhineland. But sooner or later, large swaths of the Cologne scene relocated to the new old capital. One of the first migrants was Max Hetzler, who moved from Cologne to Berlin as early as 1993. Alongside the Düsseldorf art consultant Helge Achenbach, Hetzler was quick to pick up on the big business of art commissions for construction projects that came with the relocation of government offices and parliament from Bonn to Berlin. In terms of collectors, the former owners of the Van Laack shirt brand Erika and Rolf Hoffmann bought an old sewing machine factory between Sophien- and Gipsstraße, then renovated it into apartments, offices, and exhibition spaces for their imposing collection. Almost as an illustration of Groys' theory of art, pleasure, and the good life, a delicatessen with cafe soon set up shop in the new halls.
By the end of the nineties, the competition between Cologne and Berlin had largely been decided, even though the historically developed structures in each city were hardly comparable. In 2000 the art theorist Isabelle Graw criticized the eternal "promise of Berlin," writing that "Berlin is known to live off of exaggerated projections and bets on the future." (Isabelle Graw, Die Tageszeitung, 9.8.2000) At the time, however, the editorial team of Graw's art magazine Texte zur Kunst had just relocated from Cologne into offices on Torstraße in Berlin-Mitte.
Kito Nedo is an independent author and journalist, living and working in Berlin. He is a contributing editor for the art magazine Frieze and also writes forArt – Das Kunstmagazin, Süddeutsche Zeitung, and Taz – Die Tageszeitung. In 2017 he was awarded the ADKV-Art Cologne-Preis for art criticism.
Pionierzeit: Die Anfänge des neuen Berliner Kunstmarkts in den Neunzigern
Als René Block einmal in den Siebzigern zu Berlin befragt wurde, bezeichnete der Galerist und Kurator die geteilte Metropole als "ideale Stadt für freie, von kapitalistischen beziehungsweise materialistischen Gelüsten unabhängige, kreative Menschen."(René Block in einem Interview mit Rainer Höynck für Rias, Berlin (1970er Jahre))  Der antikapitalistische Geist zog sich bis in die Achtziger durch. Bis auf wenige Ausnahmen wie die Zwinger Galerie oder Wewerka & Weiss galt die Westberliner Galerienszene vor dem Mauerfall als provinziell. Für internationale Lichtblicke sorgte das Berliner Künstlerprogramm des DAAD, ein Artist-in-Residence Programm mit Ausstellungsräumen direkt über dem Café Einstein in der Kurfürstenstraße, das Künstler*innen wie Ilya Kabakov, Micha Ullman, Barbara Bloom oder Miriam Cahn nach Berlin holte.
Vom Nimbus einer von materiellen Interessen befreiten Kreativität zehrte Berlin noch die ganzen langen Neunziger lang und darüber hinaus. Ein Mythos, der sich so zäh wie nützlich erwies, paradoxerweise etwa in wirtschaftlich wichtigen Bereichen wie Tourismus- und Stadtmarketing. Günstige Mieten und ein großes Angebot an leeren Räumen infolge der Reprivatisierungswellen und langwierigen Restitutionsprozessen in den Jahren nach der Wiedervereinigung trugen zum Kunstboom und dessen Sogwirkung bei. In der internationalen Presse fand ein regelrechter Überbietungswettbewerb mit Berichten über das neue und freie Kunst-Mekka statt. Aus der ganzen Welt strömten die Künstler*innen in die Stadt. Die Sammler*innen und Galerist*innen sollten bald folgen. Mit dem Mauerfall 1989 und der Wiedervereinigung 1990 hatte parallel auch ein neues Kapitel in der Stadtgeschichte begonnen. Der kapitalistische Wiederaufbau der vom Kalten Krieg geschundenen Metropole, auf der alten Ostseite wie auch im ehemaligen Westteil fiel mit der Pionierzeit des heutigen Berliner Kunstmarktes zusammen.
Gleich zu Beginn seines 2010 erschienen Besteller-Romans "Das Weisse Buch" liefert der Berliner Autor und Unternehmer Rafael Horzon eine poetisch durchwirkte, aber doch bündige Zusammenfassung der Situation in den frühen Neunzigern im Ost-Zentrum der Stadt aus West-Sicht: "Berlin-Mitte war damals noch ein großes Trümmerfeld. Die Bewohner hatten sich nach dem Krieg nicht damit aufgehalten, ihre zerbombten Häuser wieder aufzubauen. Sie hatten einfach die zerbrochenen Schaufenster ihrer Läden ganz herausgeschlagen und die Öffnungen zugemauert. Dahinter verkauften sie Rinde, die Scherben ihrer Fenster und Molkepulver. Fünfundvierzig Jahre lang. Dann kamen junge Menschen aus dem Westen, besetzten die leergebliebenen Läden und Wohnungen und verkauften den anderen jungen Menschen, die nach Berlin kamen, Getränke."(Rafael Horzon, Das weisse Buch, 2010) Go East hieß die Devise.
Ganz so leer wie von Horzon beschrieben war die Mondlandschaft von Mitte jedoch damals nicht. Bereits 1988, also noch vor dem Mauerfall hatte Friedrich Loock seine illegale Wohnzimmergalerie "Wohnmaschine" Ecke August- und Tucholskystraße gegründet, 1992 zog Judy Lybke aus Leipzig mit seiner Galerie Eigen + Art in die Auguststraße. Doch als eigentlicher "Erfinder" des Galeriebooms in der Spandauer Vorstadt gilt heute der Kurator und Mitbegründer der Kunst-Werke e.V. (KW), Klaus Biesenbach, der 1992 das Auguststraßen-Ausstellungsprojekt "37 Räume" und 1998 schließlich die Berlin Biennale für zeitgenössische Kunst mit ins Leben rief. Auf der Biennale bekamen junge Künstler*innen wie Monica Bonvicini, John Bock, Thomas Demand, Olafur Eliasson, Christine Hill, Armin Linke, Jonathan Meese, Rirkrit Tiravanija, Wolfgang Tillmans, Daniel Pflumm oder die Honey-Suckle Company einen ihrer ersten großen Auftritte. Nachdem die schwere internationale Kunstmarktkrise infolge des ersten Irakkrieges in den frühen Neunzigern überstanden war, wurde 1996 wird zum Schlüsseljahr für Berlin: Im Herbst fand die erste Ausgabe der internationalen Kunstmesse Art Forum Berlin statt. Parallel eröffnete der Hamburger Bahnhof als Museum für Gegenwart. Von der Szene wird die Institution allerdings schnell inoffiziell zum "Marx-Mausoleum" umgetauft, da die programmatische Dominanz des Sammlers und Immobilienunternehmers Erich Marx und seinem Kurator Heiner Bastian erdrückend ist.
Bei den von Horzon angedeuteten neuen kulturell-hybriden Unternehmensformen war die Trennlinie zwischen Club und Galerie, Kunst und Nachtleben fließend. Da war etwa der zwischen 1996 und 1999 existierenden Keller-Club Galerie Berlintokyo (Claim: "Wir sind der modernste Keller Europas." (Silke Müller und Jens Ziehe; art. Das Kunstmagazin, Heft 11/1997) in unmittelbarer Nähe des Hackeschen Marktes, zu dessen Mitbegründer*innen Horzon gehörte. In unmittelbarer Nähe gab es das in einer alten Garage residierende mysteriöse, raumschiffartige Sniper, gemeinschaftlich betrieben vom Video-Künstler Safy Etiel und dem Autor Heinrich Dubel, dessen Tür sich nur zu rätselhaften Nachtzeiten öffnen ließ. Das Sniper war die "Temporäre Autonome Zone des Berliner Nightlifes" (Andreas Busche, Flyer-Magazin Berlin, 1997) und darf sich rühmen, jenes strikt durchgesetzte Fotografieverbot erfunden zu haben, welches dann später vom Berghain fortgeführt wurde. Oder die 1995 von Alexander Schröder und Thilo Wermke gegründete Galerie Neu auf der Auguststraße, wo Bilder der Malerin Katharina Wulff oder Installationen von Manfred Pernice ausgestellt wurden. Der Laden war auch für seine Partys berühmt-berüchtigt. Mit "neu records" leisteten sich Wermke und Schröder für kurze Zeit sogar ein hauseigenes Techno-Label. Der Jahresumsatz im Gründungsjahr betrug rund 25 000 D-Mark. "Natürlich könnten wir alle im Autohandel mehr verdienen", erklärte Neu-Galerist Wermke damals einer Stern-Reporterin, "aber Kunst zu verkaufen hat mit Begeisterung zu tun."(Stern Nr. 46, 7.11.1996) Heute zählen Neu wie auch neugeriemschneider, Contemporary Fine Arts, Barbara Weiss, Martin Klosterfelde, Eigen + Art, Barbara Wien, Mehdi Chouakri oder Carlier Gebauer zur Berliner Pioniergeneration die schnell internationale Strahlkraft entwickelte.
Ungefähr zur gleichen Zeit schrieb der Kulturphilosoph Boris Groys anlässlich einer frühen Kunststadt-Debatte über Berlin: "Welche Museen, welche Stiftungen und welche Galerien eine Stadt hat oder nicht hat, ist sicherlich wichtig – aber nicht so besonders wichtig." Viel wichtiger sei, so Groys augenzwinkernd, "wie man lebt, wie man seinen Ehrgeiz investiert, was man unter einem guten Witz versteht, wie man sich kleidet und in welches Restaurant man essen geht. Die Kunst soll doch keine Arbeit sein, sondern interessanter Zeitvertreib, Entspannung und ,Having a good time'. Die Infrastruktur der zeitgenössischen Kunst ist weniger ein Museum der zeitgenössischen Kunst als eine Comme Des Garçons-Boutique. Ein guter Italiener um die Ecke ist die Basis – und alles andere ist nur der Überbau." (Boris Groys, Spiegelschrift. Zur Lage der Kunst in Berlin. Neue Bildende Kunst Berlin, 1994) So gesehen hatte Berlin in den Neunzigern dem bis dahin unangefochtenen deutschen Galeriezentrum Köln tatsächlich wenig entgegenzusetzen. Die Basis fehlte noch. Im Rheinland wurden die Ambitionen der Berliner Szene anfänglich als "Sondersendung Jugend forscht" (Silke Müller und Jens Ziehe, art. Das Kunstmagazin, Heft 11/1997) belächelt. Berlin war vor allem für die Newcomer attraktiv, weil hier, anders als am Rhein keine verhärteten Hierarchien existierten. Früher oder später siedelten sich aber auch große Teile der Kölner Szene in der neuen alten Hauptstadt an. Zu den ersten Übersiedlern zählte Max Hetzler, der bereits 1993 von Köln nach Berlin wechselte und im Zuge der Verlegung des Parlaments- und Regierungssitzes von Bonn nach Berlin zusammen mit dem Düsseldorfer Kunstberater Helge Achenbach das große Geschäft mit Kunst am Bau witterte. Auf der Sammlerseite war es das rheinländische Sammlerpaar Erika und Rolf Hoffmann, die ehemaligen Besitzer der Hemdenmarke Van Laack, die 1994 eine alte Nähmaschinenfabrik zwischen Sophien- und Gipsstraße erwarben, sanierten und zu Wohnungen, Büros und Ausstellungsflächen für ihre imposante Kunstsammlung umnutzten. Ganz im Sinne von Groys' Kulturphilosophie von Kunst, Genuss und gutem Leben wurde in den Sophie-Gips-Höfen auch ein Feinkostgeschäft mit Café-Betrieb angesiedelt.    
Die Konkurrenz zwischen Köln und Berlin war Ende der Neunziger weitestgehend entschieden. Auch wenn die historisch gewachsenen Strukturen beider Städte nicht miteinander vergleichbar waren. "Berlin lebt bekanntlich von überzogenen Projektionen und Wetten auf die Zukunft" (Isabelle Graw, Die Tageszeitung, 9.8.2000) kritisierte etwa die Kunstwissenschaftlerin Isabelle Graw noch im Jahr 2000 das ewige "Versprechen Berlin". Da war die Redaktion des von Graw herausgegebenen Kunstmagazins "Texte zur Kunst" gerade frisch aus Köln an die Torstraße in Berlin-Mitte gezogen.
Kito Nedo lebt und arbeitet als freier Autor und Journalist in Berlin. Er ist contributing editor beim Kunstmagazin Frieze und schreibt u.a. für Art – Das Kunstmagazin, die Süddeutsche Zeitung sowie Taz – Die Tageszeitung. 2017 wurde er mit dem ADKV-Art Cologne-Preis für Kunstkritik ausgezeichnet.