Die 2000er
von Kito Nedo
Ende September 2002 sorgt eine autodestruktive Ausstellung in einem ehemaligen Ladengeschäft am Rosa‐Luxemburg‐Platz für Aufsehen. Parallel zum Art Forum ließ der Künstler Jeppe Hein eine große, von einem Akku betriebene und sensorgesteuerte Metallblech-Kugel durch die neu eröffnete Galerie von Johann König rollen. Langsam bewegte sich die Kugel durch den Raum und begann diesen durch wiederholtes Anecken mit der Zeit zu zerstören. Die Kunst, sich selbst kunstvoll zu zerlegen trifft einen Nerv und hat vielleicht etwas Prophetisches. Das Vernissagenpublikum war begeistert. "Dass ich die Galerie nach der Ausstellung würde vollständig renovieren müssen, nahm ich in Kauf" schrieb der Galerist später in seiner Autobiografie, sichtlich zufrieden über die Öffentlichkeitswirksamkeit. Vis-à-vis der Volksbühne war der damalige Junggalerist in bester Gesellschaft: Die Räume hatte ihm sein Nachbar Christian Nagel vermittelt, der hier seine Berlin-Dependance für anspruchsvolle, institutionskritische Kunst eröffnete. Gleich nebenan operierte der durch den Künstler Josef Strau betriebene, heute legendäre freie Ausstellungsraum "Galerie Meerrettich" im Glaspavillon der Volksbühne. Über den Platz, in der Almstadtstraße arbeitete die Galeristin Joanna Kamm, die damals Künstler*innen wie Albrecht Schäfer, Simon Dybbroe Møller, Bernd Ribbek oder Ulrike Feser vertrat.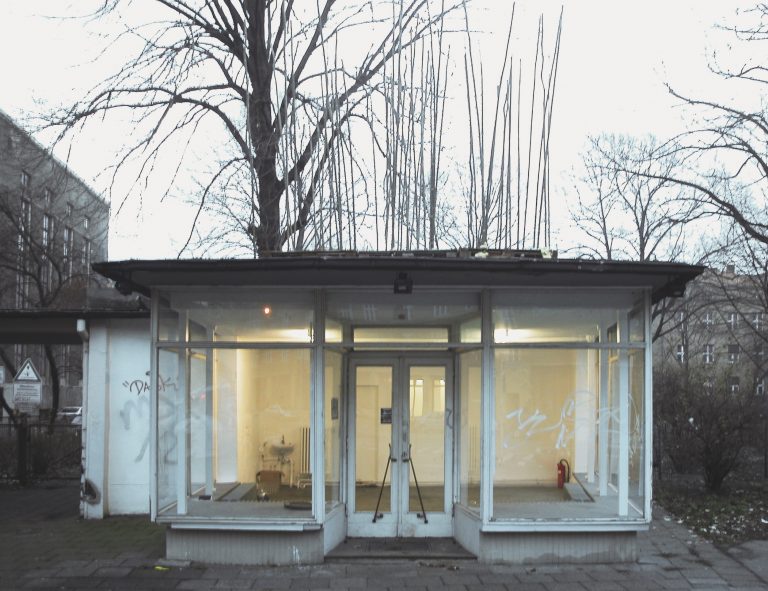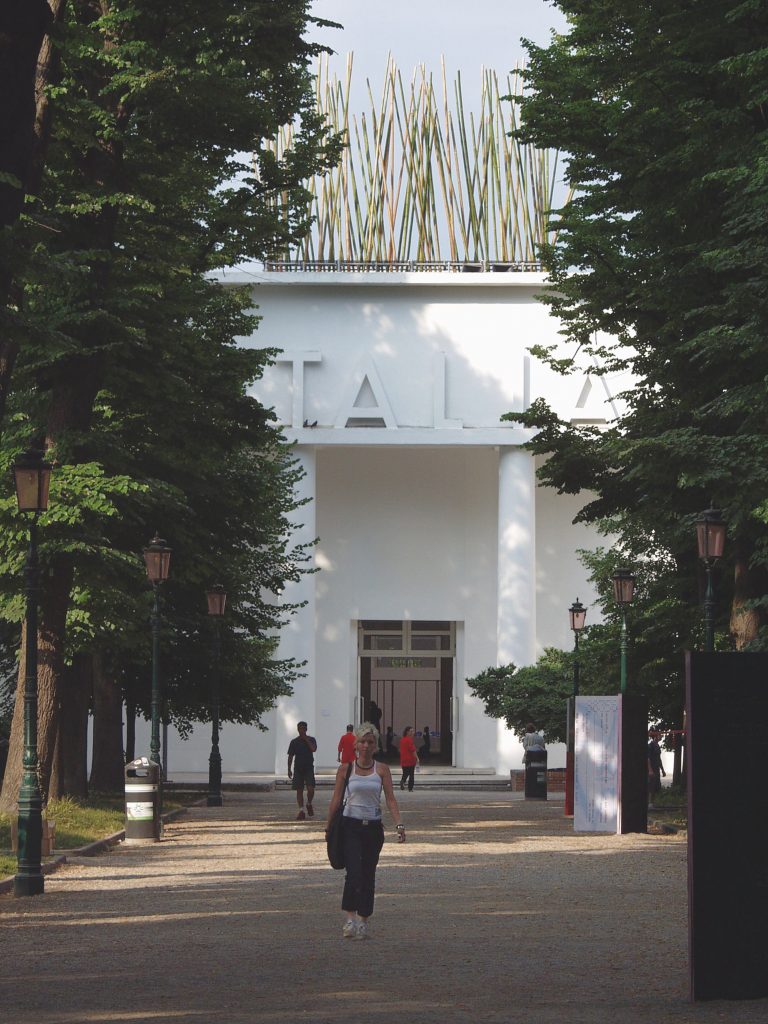 In den frühen 2000ern eröffnen Galerist*innen der zweiten, vielleicht auch schon dritten Welle neue Ausstellungsräume in der Stadt: Unweit der Jannowitzbrücke zeigt etwa Isabella Bortolozzi ab 2004 Kunst von Seth Price, Susan Philipsz oder Danh Vō, in Kreuzberg eröffnen Javier Peres aus Los Angeles und Vilma Gold aus London im September 2005 Dependancen. Zur Mitte der Dekade ist der Berlin-Hype auf seinem Höhepunkt angekommen und der internationale Kunstmarkt boomt. In der Hauptstadt liegen plötzlich White Cubes-Standards aus der internationalen Spitzenliga im Trend. Die Londoner Galerie Haunch of Venison eröffnet 2006 hinter dem Hamburger Bahnhof eine riesige Berliner Filiale und wird wenig später vom Auktionsriesen Christie's geschluckt, der am Primärmarkt einsteigen möchte. Im Herbst 2007 wechselte auch Contemporary Fine Arts (CFA) die Adresse. Kurz zuvor wurde ganz Mitte mit dem Konterfei eines New Yorker Bad Boy mit Düster-Image plakatiert: Dash Snow. "The End of Living – The Beginning of Survival" war der vieldeutige Titel der Ausstellung mit der sich die Galerie aus den Sophie-Gips-Höfen verabschiedete. Das Galeriehaus am Kupfergraben dass CFA kurz darauf bezog, wurde nach Plänen des britischen Stararchitekten David Chipperfield gebaut: selbst das Mobiliar war von ihm gestaltet. Im Wedding trumpfen Guido Baudach und Max Hetzler mit weitläufigen Fabriketagen auf. Der Höhenflug war nicht von langer Dauer. Ende 2008 erreichte die internationale Finanzkrise auch den Kunstmarkt und die Galerien schwenkten auf Sparkurs um.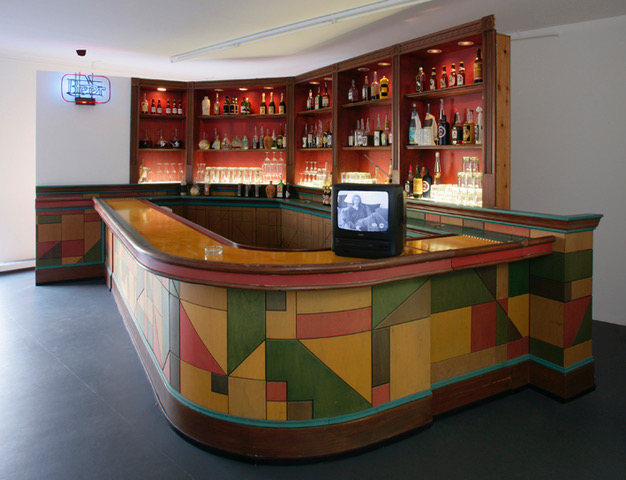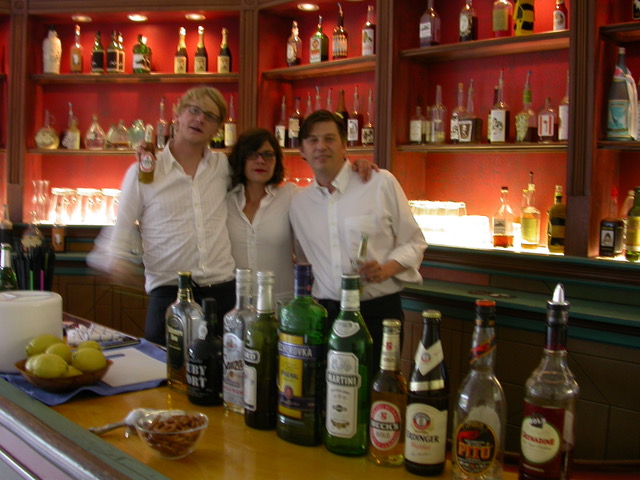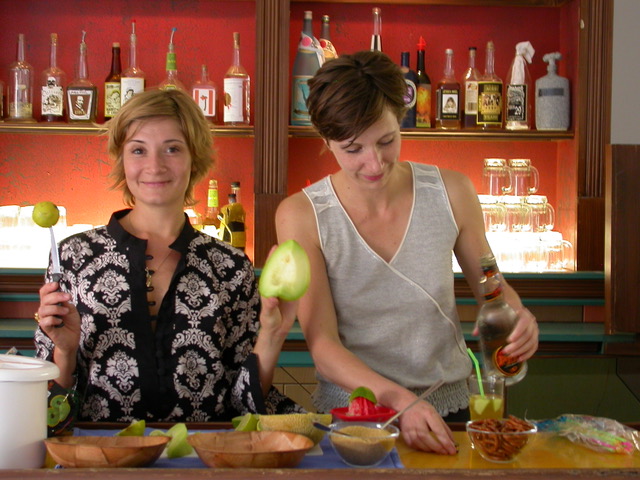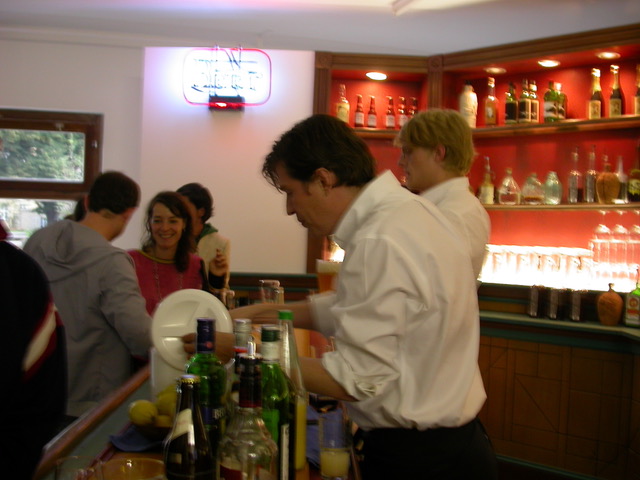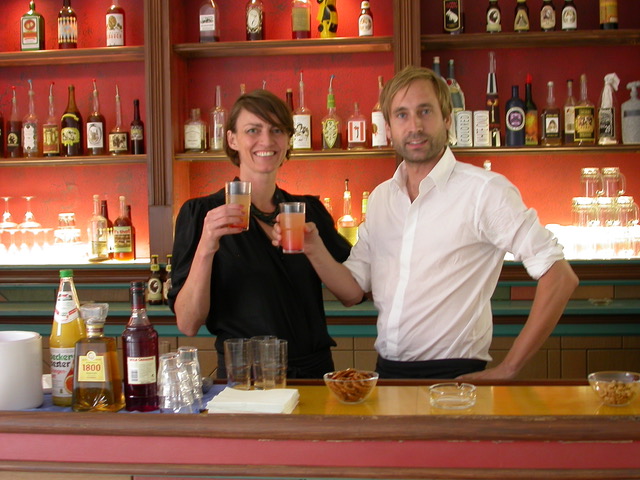 Im Jahr 2004 lernte Berlin was eine Blockbuster-Ausstellung ist. Um "Das MoMA in Berlin" zu sehen stehen die Menschen stundenlang Schlange vor der Neuen Nationalgalerie im Tiergarten. Begleitet wird die Schau durch eine offensive Marketing-Kampagne, die den Stadtraum in Magenta taucht. Die Ausstellung endet mit einem Besucherrekord. 1,2 Millionen Menschen wollten die hochkarätige New Yorker Sammlung sehen. Für erbitterte Kontroversen sorgte hingegen im gleichen Jahr die die zeitgenössische Kunstsammlung des Wahlschweizers Friedrich Christian Flick, die durch Peter-Klaus Schuster, dem damaligen Generaldirektor der Staatlichen Museen und unter tatkräftiger Unterstützung von Klaus Wowereit, damals Regierender Bürgermeister als Dauerleihgabe in die Hauptstadt geholt wird. Dass die Kunstsammlung eines der Enkel des einst in Nürnberg unter anderem wegen unmenschlicher Ausbeutung von Zwangsarbeiter*innen verurteilten Nazi-Industriellen Friedrich Flick in Berlin ausgestellt und damit der Name Flick auch politisch nobilitiert wurde, erzürnte die Kritiker*innen. Zuspruch kam von überraschender Seite: "Berlin ist genau der richtige Ort, um den Namen Flick mit seinem negativen Beigeschmack ins Zentrum zu rücken" erklärte der Regisseur Christoph Schlingensief. "Er steht nun mal im negativsten Sinne für die Verbindung von Großkapital und Politik."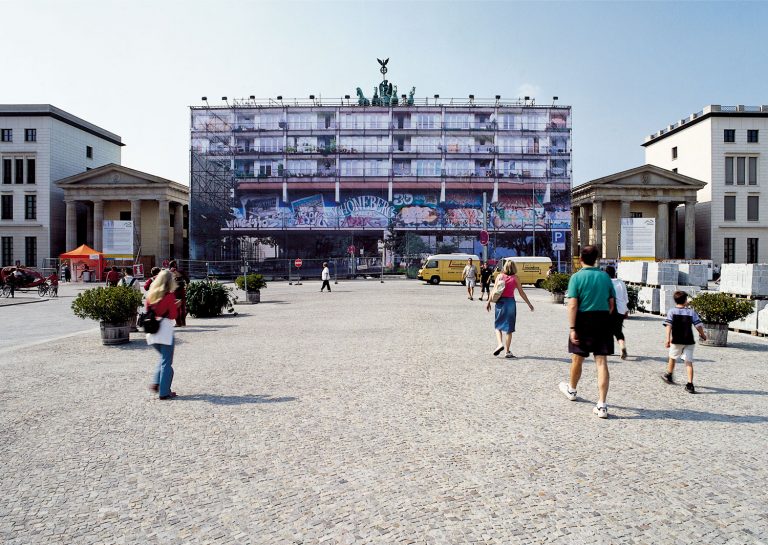 2005 verhängt der Maler Michel Majerus das Brandenburger Tor mit einer großen Foto-Plane mit dem Bild des Schöneberger Pallasseum und nennt sein Werk "Sozialpalast". Ganz in der Nähe sieht der ehemalige Palast der Republik derweil seinem Abriss entgegen, um der Rekonstruktion des alten Berliner Stadtschlosses Platz zu machen. Im Winter 2005 findet in letzter Minute eine selbstorganisierte Ausstellung Berliner Künstler in dem entkernten Gebäude statt. Die Schau wurde ein sensationeller Erfolg. Was passiert mit zeitgenössischer Kunst, wenn sie auf steingewordene Geschichte trifft? In diese Richtung geht es auch beim Wuppertaler Werbeunternehmer Christian Boros, der 2003 an der Reinhardtstraße einen historischen, denkmalgeschützten Hochbunker aus dem zweiten Weltkrieg erwirbt und anschließend in einen Schauraum für seine Kunstsammlung umbauen lässt. Boros will die Präsentation dezidiert nicht als Ort der touristischen Zerstreuung sondern vielmehr als "Aufforderung zum Denken" verstanden wissen. Der Hedonismus bleibt für das weitläufig-minimalistische Penthouse auf dem Dach reserviert: "eine transparente Gegenwart auf dem Dach einer ominösen Vergangenheit" umschreibt der Galerist Xavier Laboulbenne die Situation.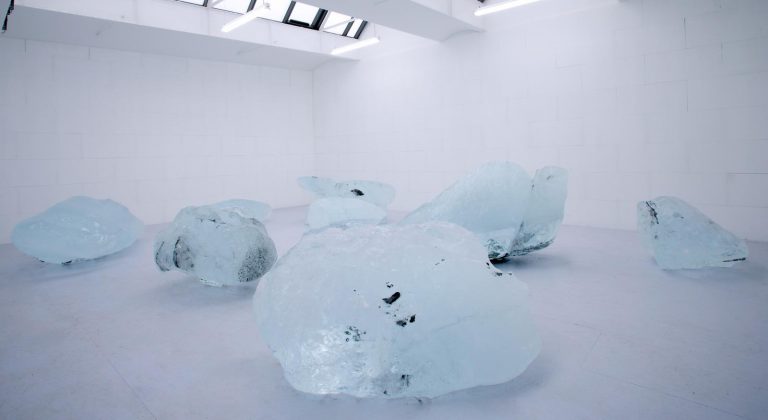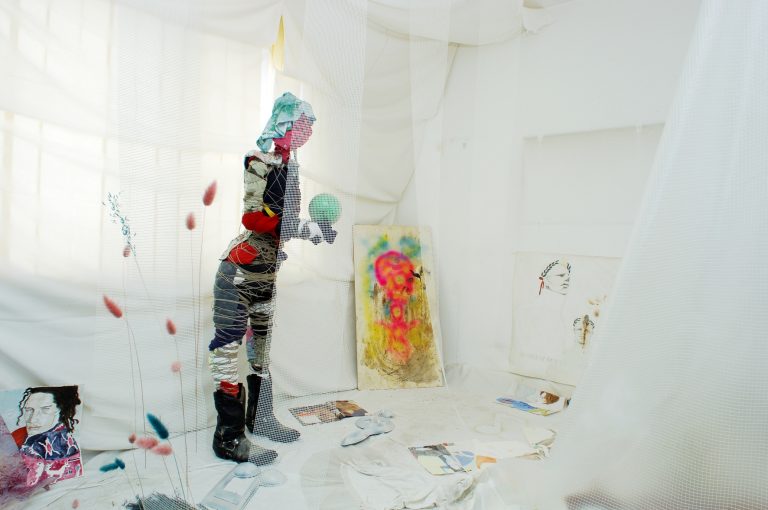 Der Siedepunkt ist um die Mitte der Dekade erreicht. Anlässlich des zweiten Gallery Weekends wuchtet Olafur Eliasson 2006 in einer aufsehenerregenden Aktion für die Ausstellung "Your waste of time" sechs Tonnen schwere isländisches Gletschereisbrocken in die Galerie neugerriemschneider an der Linienstraße. Die parallel stattfindende 4. Berlin Biennale mit dem Titel "Von Mäusen und Menschen", kuratiert von Maurizio Cattelan, Massimiliano Gioni und Ali Subotnick wird zum großen feierlichen Abgesang auf die Auguststraße. Dort, wo das Kunstwunder des "Neuen Berlin" einst seinen Ausgang nahm, werden nochmal alle Register gezogen. Im Spiegelsaal von Clärchens Ballhaus sind zwei Menschen in einem endlosen Kuss umschlungen. Die Arbeit heißt Kiss und ist von Tino Sehgal. Forian Slotawa baut aus dem Mobiliar des Sammlerpaares Barbara und Axel Haubrok einen "Ersatzturm" in die Kunst-Werke. Die Maler Lutz Braun und Kai Althof verwandeln eine Plattenbauwohnung zu einer bunten Räuberhöhle, in der es ein bisschen komisch riecht. Alles erscheint perfekt ausgeglüht. Ein schönes Bild. Mitte ist am Ende. Der Rest ist Real Estate.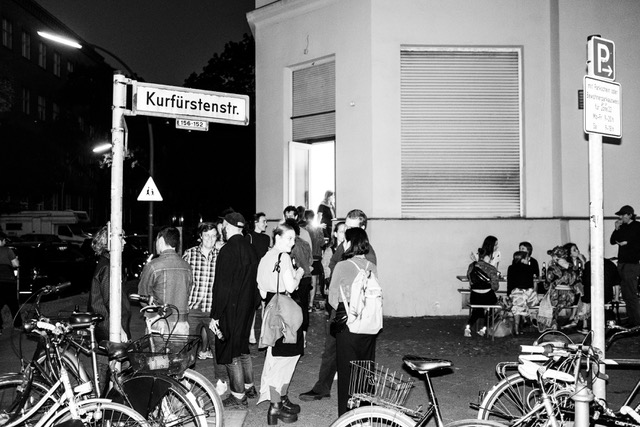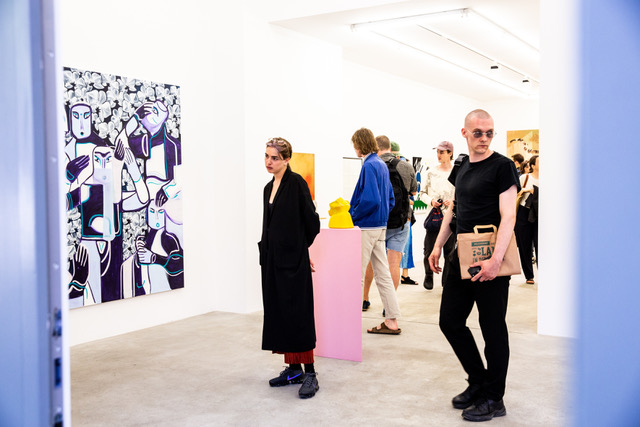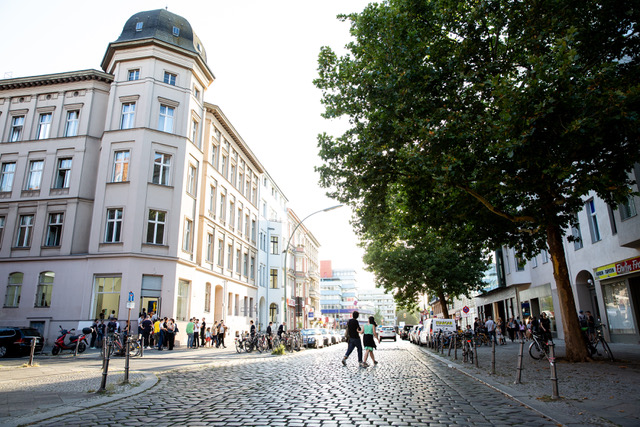 Zum neuen Zentrum der Kunstszene wächst ab Mitte der 2000er die Potsdamer Straße heran. Im Grunde handelt es sich um eine kleine Renaissance, denn die Gegend war schon einmal zu Beginn des 20. Jahrhunderts ein kulturell-intellektuelles Zentrum: "Ernst Rowohlt saß mit seinem Verlag gleich am Landwehrkanal, Samuel Fischer empfing seine Autoren wenige Schritte von der Potsdamer in der Bülowstraße, und Herwarth Walden redigierte seine Zeitschrift "Der Sturm" ein paar Häuser neben Rowohlt" schrieben Benny Härlin und Michael Sontheimer einmal über die Gegend. "Überhaupt konzentrierte sich Kulturelles: Kunsthandlungen, Auktionshäuser, Kupferstechereien, Musikalienhandlungen." Giti Nourbakhsch heißt die Galeristin, die de facto im Alleingang das Comeback der "Potse" in Sachen Kunst bewirkt. Im September 2006 zog Nourbakhsch vom Rosenthaler Platz in Mitte nach Schöneberg und eröffnete ihre neuen Ausstellungsräume in einer umgebauten kleinen Fabrikhalle an der Kurfürstenstraße. Mit einer ersten Performance mit der Londoner Künstlerin Lali Chetwynd hatte die Galeristin ihre neue Adresse der Szene bereits im Frühjahr vorgestellt. Galerist*innen wie Sassa Trülzsch zogen wenig später nach, genauso wie Isabella Bortolozzi, Tanya Leighton, Esther Schipper, Tanja Wagner oder Matthias Arndt, der über dem Wintergarten-Varieté von "größtmöglicher Privatheit" in einem "repräsentativen Raum" schwärmte. Tatsächlich ist dies bis heute eines der Kennzeichen der Galerien um die Potsdamer Straße geblieben. Sie sind nicht so leicht zu finden, da sie oft eher abgeschirmt in Hinterhöfen, Fabriketagen, ehemaligen Wohnungen und Seitenstraßen operieren. Man muss schon wissen, wonach man sucht.
Kito Nedo lebt und arbeitet als freier Autor und Journalist in Berlin. Er ist contributing editor beim Kunstmagazin Frieze und schreibt u.a. für Art – Das Kunstmagazin, die Süddeutsche Zeitung sowie Taz – Die Tageszeitung. 2017 wurde er mit dem ADKV-Art Cologne-Preis für Kunstkritik ausgezeichnet.
The 2000s
by Kito Nedo
In late September 2002, a self-destructing exhibition in a former retail store on Rosa-Luxemburg-Platz caused a great sensation. The neighborhood was "in the middle of a desert of continually renewing construction sites […] over which the smell of coal from the not yet renovated residential buildings would settle in winter." After the first exhibitions with the artist Michaela Meise and the Cologne-based painter Johannes Wohnseifer, the installation 360° Presence brought him the breakthrough he was longing for. Parallel to the Art Forum Berlin art fair, the artist Jeppe Hein was rolling a large, battery-operated, sensor-controlled metal ball around the gallery; slowly moving around the space, its repeated collisions gradually destroyed the gallery over time. Those attending the vernissage were enthralled: the art of elaborately demolishing oneself had hit a nerve. "I accepted the fact that I would have to completely renovate the gallery after the exhibition," König later wrote in his autobiography.  The young gallerist was in good company: the space had been procured for him by his neighbor Christian Nagel, who had opened the Berlin branch of his gallery for challenging, institution-critical art nearby. Galerie Meerrettich, the now legendary exhibition space run by the artist Josef Strau, was also right next door in the Volksbühne's glass pavilion. Across the square in Almstadtstraße was the gallerist Joanna Kamm, who, at the time, represented artists like Albrecht Schäfer, Simon Dybbroe Møller, Bernd Ribbek, and Ulrike Feser.
In the early 2000s, gallery owners of the second, perhaps even third generation were opening new exhibition spaces around the city: Isabella Bortolozzi, for example, began exhibiting art by Seth Price, Susan Philipsz, and Danh Vō near Jannowitzbrücke in 2004. Javier Peres from Los Angeles and Vilma Gold from London opened branches in Kreuzberg in September 2005. By the middle of the decade, the hype around Berlin had reached its zenith and the international art market was booming. Suddenly, there was a trend toward the white-cube standards of leading international galleries throughout the capital. The London gallery Haunch of Venison opened an enormous Berlin subsidiary behind the Hamburger Bahnhof in 2006 that was soon swallowed up by the auction giant Christie's, who wanted to enter the primary market. In fall 2007, Contemporary Fine Arts (CFA) also changed its address. Shortly before that, the whole of Mitte was covered with posters portraying a New York bad boy with a gloomy image: Dash Snow. The End of Living—The Beginning of Survival was the ambiguous title of the exhibition with which the gallery bid farewell to the Sophie-Gips-Höfen. The Galeriehaus am Kupfergraben, which CFA moved into shortly afterwards, was built according to plans drafted by the British star architect David Chipperfield; he even designed the furniture. In Wedding, Guido Baudach and Max Hetzler almost outdid CFA with their vast factory floors. This flight of fancy did not last long. By the end of 2008, the international financial crisis also reached the art market, and galleries started to cut back.
In 2004 Berlin learned what a blockbuster exhibition was. People waited in line for hours in front of the Neue Nationalgalerie in Tiergarten to see Das MoMA in Berlin. The show was accompanied by an aggressive marketing campaign that doused the city in magenta. The exhibition closed with a record number of visitors: 1.2 million people wanted to see this first-rate collection from New York. In the same year, however, there was also bitter controversy caused by the contemporary art collection of Swiss resident Friedrich Christian Flick, which had been brought to the capital on permanent loan by Peter-Klaus Schuster, then general director of the Staatliche Museen zu Berlin, with the active support of Klaus Wowereit, the then governing mayor of Berlin. Critics were furious that the art collection of one of the grandchildren of the Nazi industrialist Friedrich Flick—convicted in Nuremberg for the inhuman exploitation of forced laborers, among other things—was being exhibited in Berlin, thus politically whitewashing the Flick name. Approval came from surprising quarters: "Berlin is just the right place for putting the Flick name, with all its negative aftertaste, in the spotlight," explained director Christoph Schlingensief. "It now represents the connection between big business and politics in the most negative way."
The boiling point was reached around mid-decade. For the second Gallery Weekend in 2006, Olafur Eliasson heaved six tons of ice chunks from an Icelandic glacier to the neugerriemschneider gallery on Linienstraße for the sensational installation Your waste of time. Running parallel to this was the fourth Berlin Biennale, Von Mäusen und Menschen (Of Mice and Men). Curated by Maurizio Cattelan, Massimiliano Gioni, and Ali Subotnick, the biennale was a ceremonious farewell to Auguststraße. There, where the artistic miracle of "New Berlin" once began, all the stops were being pulled out again. In the Hall of Mirrors at Clärchens Ballhaus, two people lay embracing in an endless kiss, in the eponymous work, Kiss, by Tino Sehgal. Using furniture belonging to the collector couple Barbara and Axel Haubrok, Florian Slotawa built an Ersatzturm ("replacement tower") at the Kunst-Werke. The painters, Lutz Braun and Kai Althoff, transformed a Plattenbau apartment into a colorful den with a somewhat strange smell. Everything seemed completely burned out. A beautiful picture. Mitte is over. The rest is real estate.
In 2005, the painter Michel Majerus covered the Brandenburg Gate with a large photographic image of the Schöneberg Pallasseum, a 1970s housing block, and called his work Sozialpalast (Social Palace). Nearby, the former Palast der Republik (Palace of the Republic) was now facing demolition to make way for the reconstruction of the old Berliner Stadtschloss (Berlin Palace). A last-minute self-organized exhibition of Berlin artists took place in the gutted building in winter 2005. The show was a sensational success. What happens to contemporary art when it encounters history written in stone? The Wuppertal-based advertising entrepreneur Christian Boros also moved in this direction. In 2003, he purchased a historically listed above-ground bunker from World War II on Reinhardtstrasse, then had it converted into a showroom for his art collection. Boros was determined that the presentation should not be understood as a place for tourist amusement, but rather as an "invitation to think." Hedonism remains reserved for the spacious minimalist penthouse on the roof: "a transparent present on the rooftop of an ominous past" is how the gallerist Xavier Laboulbenne describes the situation.
Potsdamer Strasse became the new center of the art scene around the mid-2000s. It was essentially a mini-renaissance since the area had already been a cultural and intellectual hub at the beginning of the twentieth century: "Ernst Rowohlt and his publishing house were right next to the Landwehrkanal, Samuel Fischer received his authors a few steps from Potsdamer Strasse in Bülowstraße, and Herwarth Walden edited his magazine Der Sturm a few doors down from Rowohlt," Benny Härlin and Michael Sontheimer once wrote about the area. "In general, everything cultural was concentrated here: art dealers, auction houses, copperplate engravers, music stores." But the gallerist who almost single-handedly staged "Potse's" art-world comeback was Giti Nourbakhsh. In September 2006 Nourbakhsh moved from Rosenthaler Platz in Mitte to Schöneberg and opened her new exhibition space in a small converted factory building on Kurfürstenstraße. The gallerist had already introduced her new premises to the art scene that spring with a performance by the London-based artist Lali Chetwynd. Gallerists such as Sassa Trülzsch followed suit shortly after, as did Isabella Bortolozzi, Tanya Leighton, Esther Schipper, Tanja Wagner, and Matthias Arndt, who was thrilled about the Wintergarten Varieté, with its "maximum privacy" in a "prestigious space." In fact, this has remained one of the hallmarks of the galleries around Potsdamer Strasse to this day. They are not as easy to find, often hidden away in rear courtyards, industrial lofts, former apartments, or on side streets. You have to know what you're looking for.
Kito Nedo is an independent author and journalist, living and working in Berlin. He is a contributing editor for the art magazine Frieze and also writes forArt – Das Kunstmagazin, Süddeutsche Zeitung, and Taz – Die Tageszeitung. In 2017 he was awarded the ADKV-Art Cologne-Award for art criticism.