Georg Baselitz
One Painting and seven Linocuts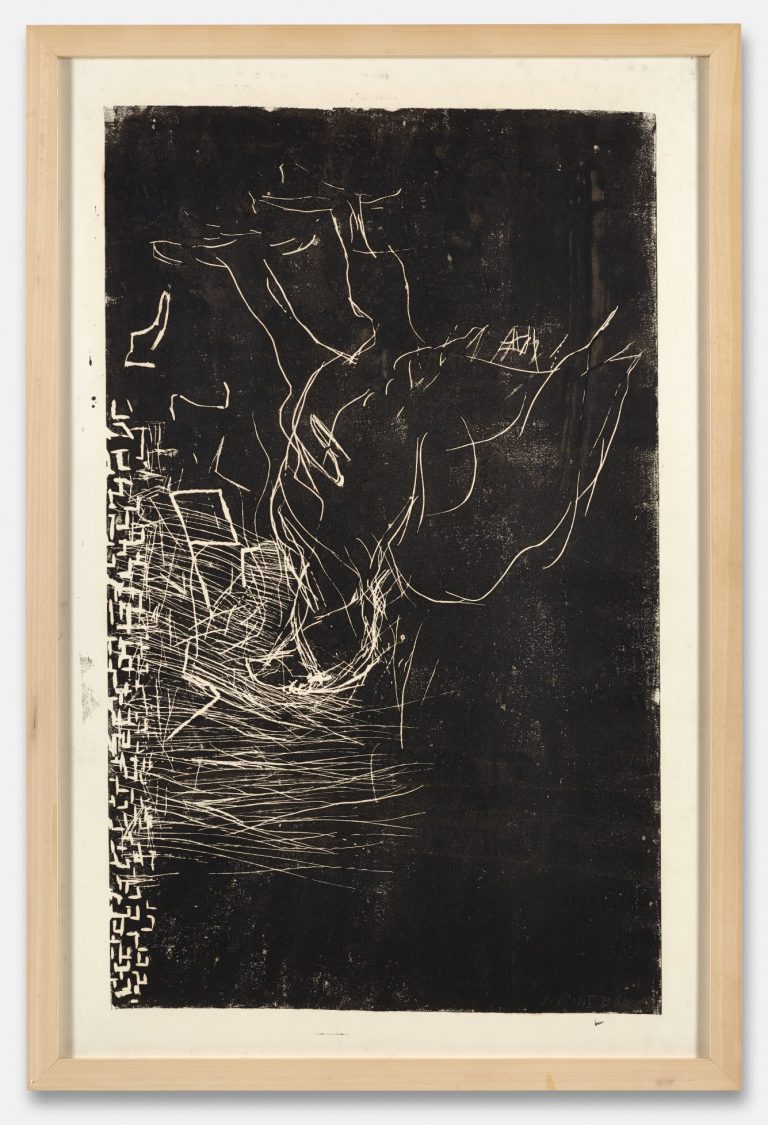 An important part of my work is a kind of uncontrolled state of exhilaration. It's as if I'm possessed by a fixed idea – a mood, a smell or something visible. 
On the occasion of Gallery Weekend 2022, Galerie Michael Werner is pleased to present a solo exhibition of the german artist Georg Baselitz. Centerpiece of the exhibition is the monumental painting Stilllleben still – Bildneunundreißig from 1995. Alongside, almost completely black lino cuts, figuring the recurring motif of the eagle, will mark a contrast to the colorful painting decorated with gold leaf. The format alone of 250 cm height and 490 cm width is impressive. Two green eagles occupy the center of the composition, white serpentine lines seem to envelope them together with colours of red and pink seting a contrast to the ornamental golden background.. Stillleben still – Bildneunundreißig is the last painting belonging to the famous series of Bildübereins which Baselitz started in 1991. Conceived as a cycle of 39 paintings, the series belongs to a very peculiar work of the artist. The difference to his prior work is enormous, the paintings became bigger and more abstract and marked a new chapter in Baselitz' artistic career. Stilleben still – Bildneununddreißig, was exhibited for the first time in 1996 at his solo exhibition at the Neue Nationalgalerie in Berlin.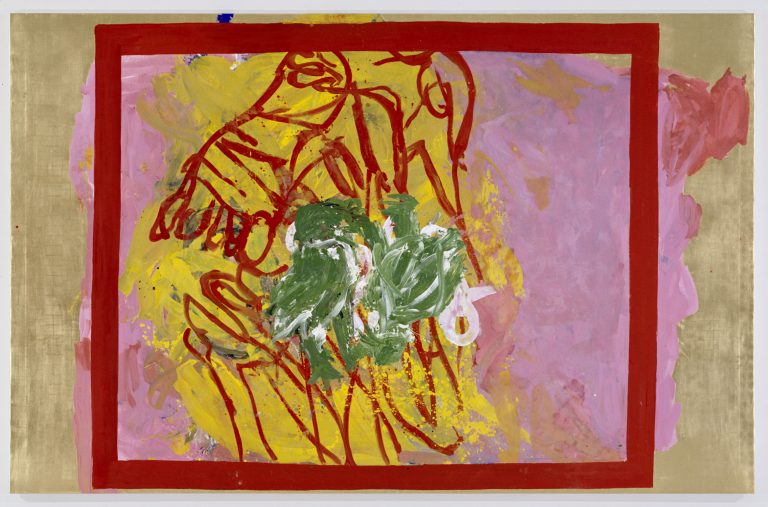 At the moment when he paints Still Life Still – PictureThirty-Nine, the artist in Berlin receives knowledge of Stasi documents concerning him, this memory returns with power under other forms, with memory fragments, photos and faces.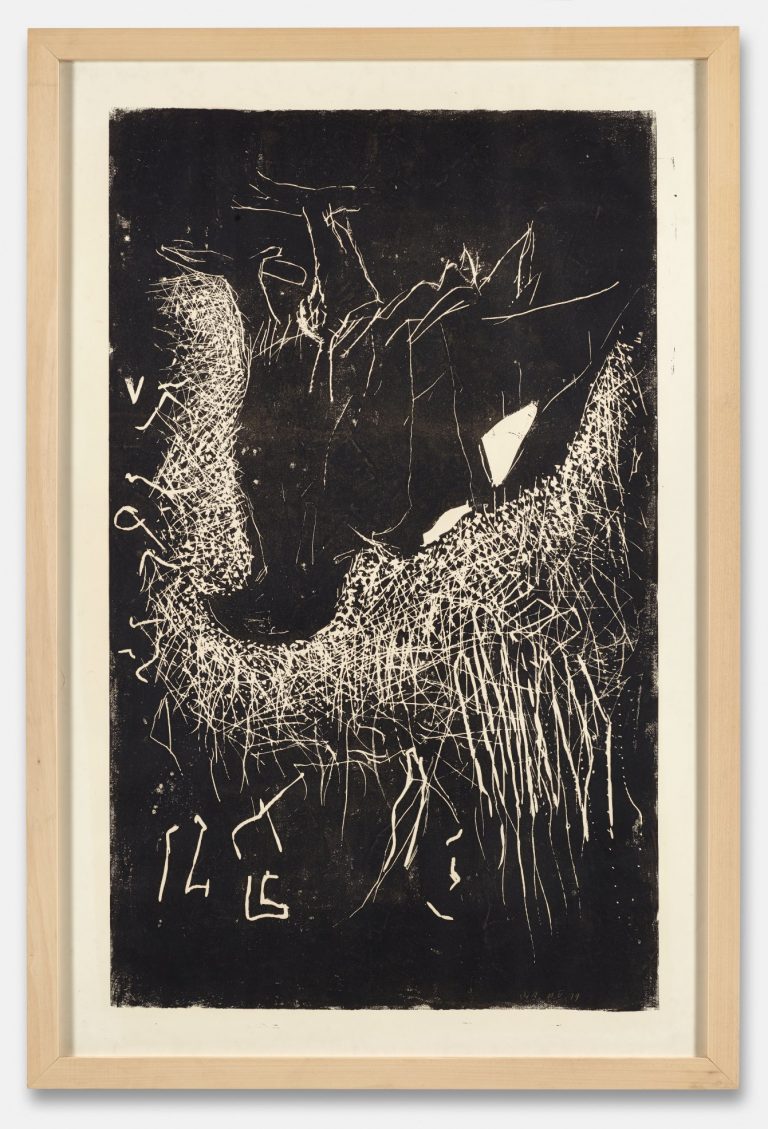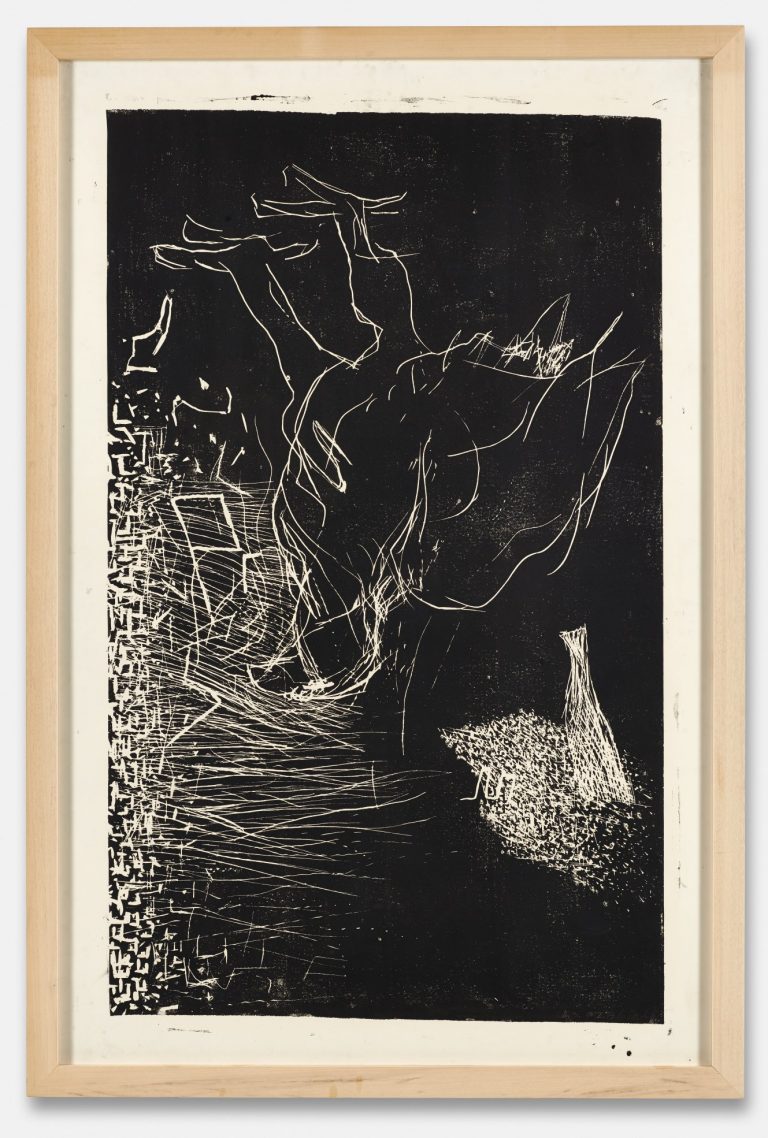 Etching was never merely a secondary activity for the artist. On the contrary, it requires distance and floating, which finds its effective expression in the upside-down positioning of the motif.